Category — DIY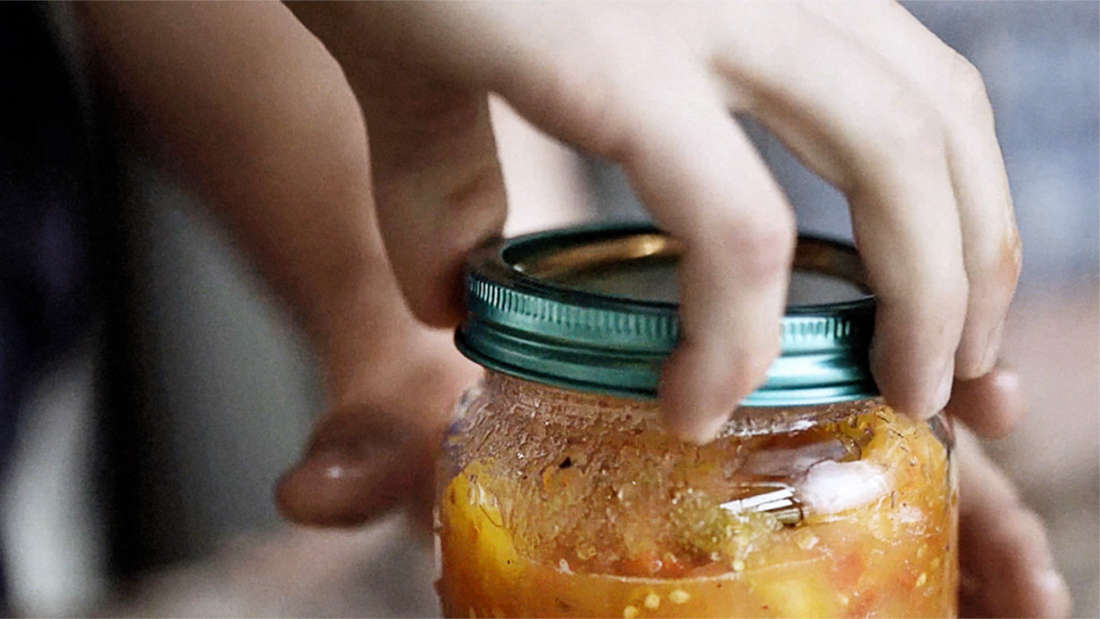 Tomato & Chilli Ferment
This fermented tomato and chilli recipe was inspired by tomatoes going bad at home as well as already-gone-bad tomatoes at markets – you can pick up kilograms of them from markets like Avondale or Otara in Auckland for pocket change.
Instead of doing something like tomato sauce, preserving with fermentation brings out the most incredible flavour from the tomatoes and has an effervescence that can only come from this process. As for the chillies, we constantly seek out spicy food. If you're not convinced there is a high to be had from eating something fiery, then you need to get to Eden Noodles on Auckland's Dominion Road. Charring them is the final touch, giving the ferment a rich, savoury flavour and making it an almost essential fridge item this summer for anything off the barbecue, to fold through pasta or stir into your January 1st Bloody Mary.
2 red chillies, charred (and smoked, if you like)
1kg soft tomatoes, cored, chopped into small pieces 
1 tablespoon sea salt
Char the chillies over a flame or in a dry pan on a high heat until they're blackened and soft. Let them cool then remove the blackened skin and roughly chop the soft flesh.
Place the chillies, tomatoes and salt in a large ceramic or glass bowl – metal or plastic bowls aren't suitable for this as the ferment will react with those materials.
Using your hands, mix everything to incorporate the salt.
Cover with a muslin or tea towel and leave in a cool and dark place.

Stir the ferment at least twice a day – there may be a bit of white mould that develops, this is good stuff! Taste the ferment as you go – it will start to develop a delicate fizziness. When you're happy with the flavour, transfer to sterilised jars.