Category — Features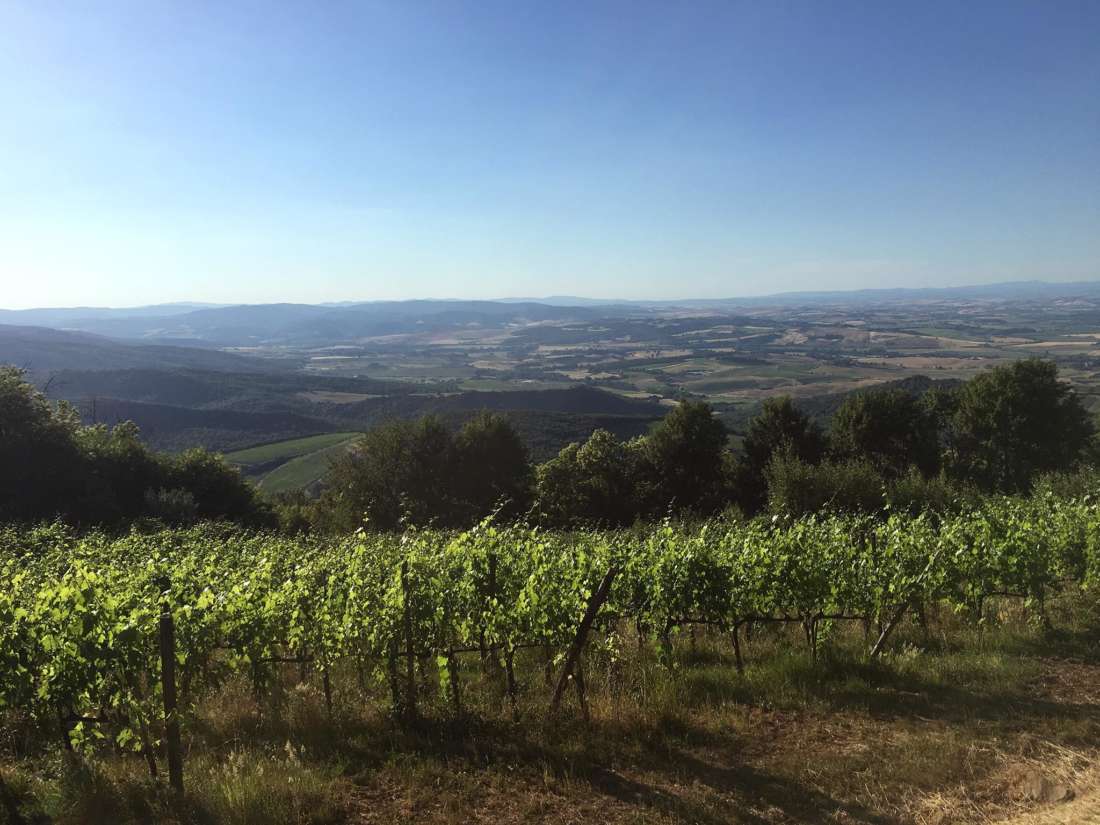 Natts Amore
Brendan Manning channelled his inner-Julia Roberts in June to realise a long-held goal of seeing what all the bloody fuss was about with Italy.

Daniela met us underneath a shaded tree surrounded by Fiano vines on one of their plots in Irpinia, Campania. It was a hot June day at the onset of what would be a particularly brutal Italian summer. We were jaded from the drive from Naples and navigating the back country roads that Google Maps has yet to conquer; and Daniela's offer of a glass of wine on arrival – produced from the same grapes that surrounded us – was understandably welcome.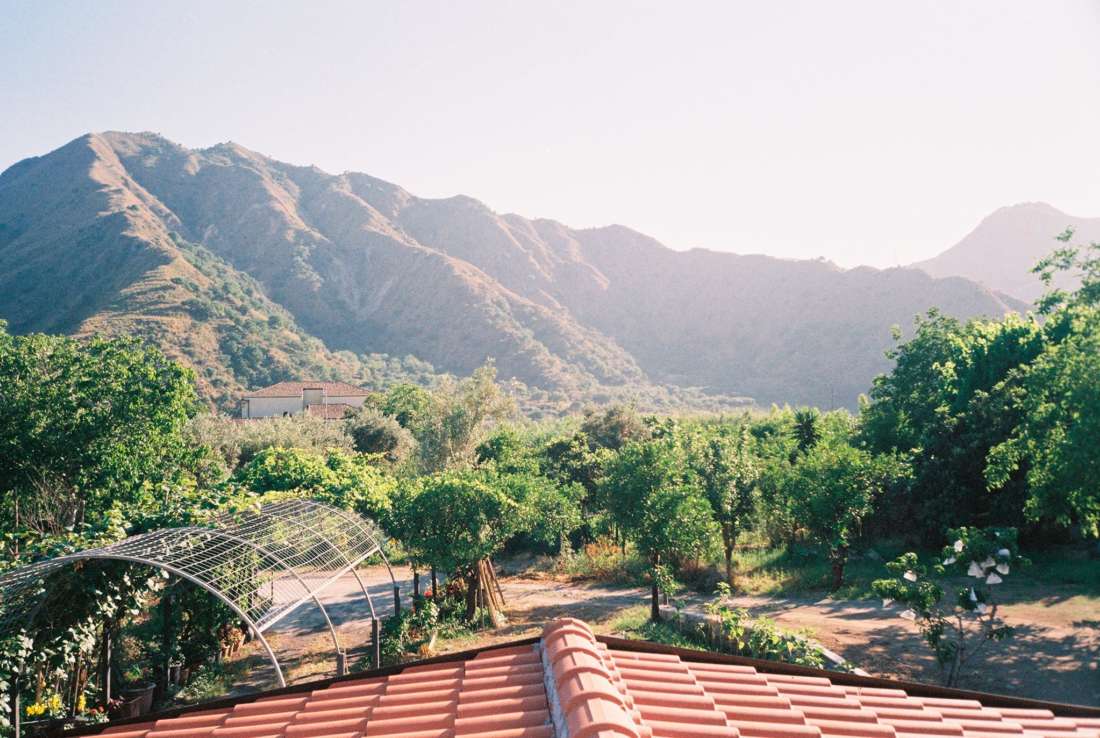 I had been pining for a proper Italian holiday since moving to London in September 2015. Having decided to move back to New Zealand this year, my girlfriend and I seized the opportunity to book a chunk of leave in June before the peak Northern Hemisphere holiday season of July/August/September.
We landed in Milan and purchased tins of Peroni on arrival to temper the foreign 28º heat. Navigating the language barrier and the usual fraught logistics of Airbnb left us sitting on the wrong side of a beautiful, cool, concrete mid-century apartment for 45 minutes while trying to track down our host. A benevolent building manager eventually let us in and we were welcomed by the glass brick feature wall which had originally compelled us to book it.
Despite some negative reviews from friends prior to our arrival, Milan encapsulated everything that we had hoped for. People dress well. There is a preponderance of beautiful old Fiats. The locals are passionate. And food and wine is raised to the platform it deserves.
We were recommended a restaurant which encompassed all of the above (except maybe the Fiats) – La Latteria on Via San Marco. The restaurant is owned and run by multiple generations of the same family, doesn't take bookings, has a total of eight tables, and offers a daily changing menu, serving traditional Milanese meals with integrity.
Our experience at Latteria was a masterclass in the model of Italian dining. We were handed menus in Italian and began to fudge some quick Google searches in an attempt to ascertain what was on offer – before deciding to seize some spontaneity, working off our own limited grasp of Italian. For the uninitiated, meals start with 'primi' (first), which usually encapsulates a medium-sized pasta dish, then 'secondi' (seconds), which is typically more meat based. 'Tagliatelle di pasta fresca con straccetti di bufala e ricotta', roughly: fresh house-made tagliatelle with buffalo ricotta – was hard to pass and represented all which is great about Italian cuisine – a pared-back dish combining a few, beautiful ingredients – a generous seasoning of black pepper countering the rich creaminess of the buffalo milk ricotta. For secondi, 'Petto di pollo trifolato con finocchio in argento,' chicken breast with sautéed fennel – again, simple, yet the marriage harmonious.
From Milan we drove south, seeking out the doyens of the natural wine community as we went. Making our way through Toscana (Tuscany), our first stop was at Pãcina, at the base of the Chianti region. We met vigneron Stefano at the estate, which occupies the site of a former convent from the 10th century. As far as Chianti producers go, Pãcina is definitely a small-scale producer, with demand currently outstripping supply. A deep respect for nature and creating a biological equilibrium was omnipresent at the vineyard. Stefano eschews fertilisers and commercial farming methods in favour of a more biodynamic approach. As well as growing grapes, he also produces olive oil, chickpeas, spelt and lentils, rotating his growing and leaving fields fallow so that the soil can maintain its richness. Fortuitously, the former convent sits atop a deep, temperature stable cellar, where the wines are fermented with indigenous yeasts, no sulfites, and no filtration. They predominantly grow Sangiovese, and a smaller amount of other varietals including Canaiolo, Trebbiano Toscano and Malvasia del Chianti. The wines are typically fermented in concrete, and then aged either in oak, chestnut, or acacia barrels. Memorable cuvees include Pãcina's 100% Sangiovese 'Rosato', the 'La Cerretina' Toscana Bianco, and the 'Il Secondo di Pãcina' – which sees no oak, instead aging for 12 months in concrete – and is by no means a second-tier wine.

From Toscana, we continued our journey south, passing through Naples and then up into the hills of Campania, to Irpinia, where we met Daniela. The wine she offered us was fittingly called Gaia and was produced from the 90-year-old Fiano vines that surrounded us. Like the vines, Daniela and her husband Antonio are natives of Ariano Irpino, and together with four friends founded the much-lauded Cantina Giardino. The collective seeks out older vines (usually 50+ years) of native varietals, resulting in a portfolio of around 16 distinctive parcels totalling six hectares. Visiting in a rather hot June, the ground beneath us was dry, with lizards flitting from one rock to the next as we walked through the vines. I was struck by the height of the vines (coming from New Zealand where vines commonly sit around hip-height), many of Cantina Giardino's vines sat at shoulder height and well above, the hardened vines seeking solace from the winter frosts by rising above it. In the cellar, almost all of Cantina Giardino's white wines see varying degrees of skin contact, and are then aged and unfiltered – resulting in a beautiful array of orange wines, each with their own expressive individuality. A favourite is their Sophia cuvee, which is crushed under foot and then aged on skins for six months in amphorae made from clay dug from the same vineyard from which the grapes were picked.

After exploring the disparate vineyards peppered across the hills of Ariano Irpino, we were invited back to Daniela and Antonio's for lunch and a delve into their cellar. As we pottered around, glass in hand, making do with our hopeless grasp of Italian, Daniela prepared a dish as memorable as it was simple: battered and fried sage leaves. A crispy, herbaceous hit which made their wines all the more insatiable. A Sardinian friend and former colleague, Giuseppe Belvedere, was fortuitously staying with Daniela and Antonio at the time of our visit, and joined us with a bag of fresh seafood, which he prepared for us alongside pasta as deeper dives were made into the cellar.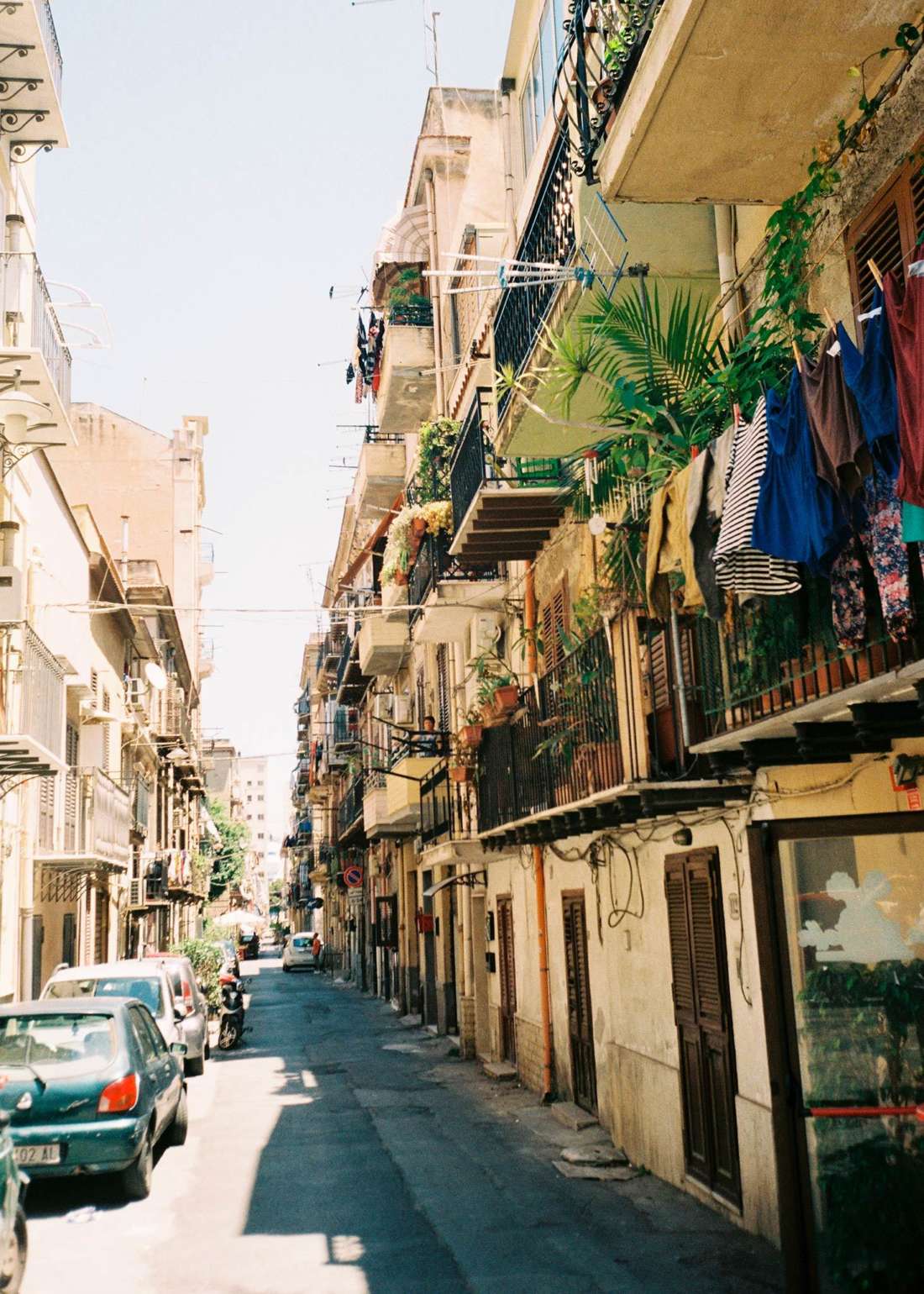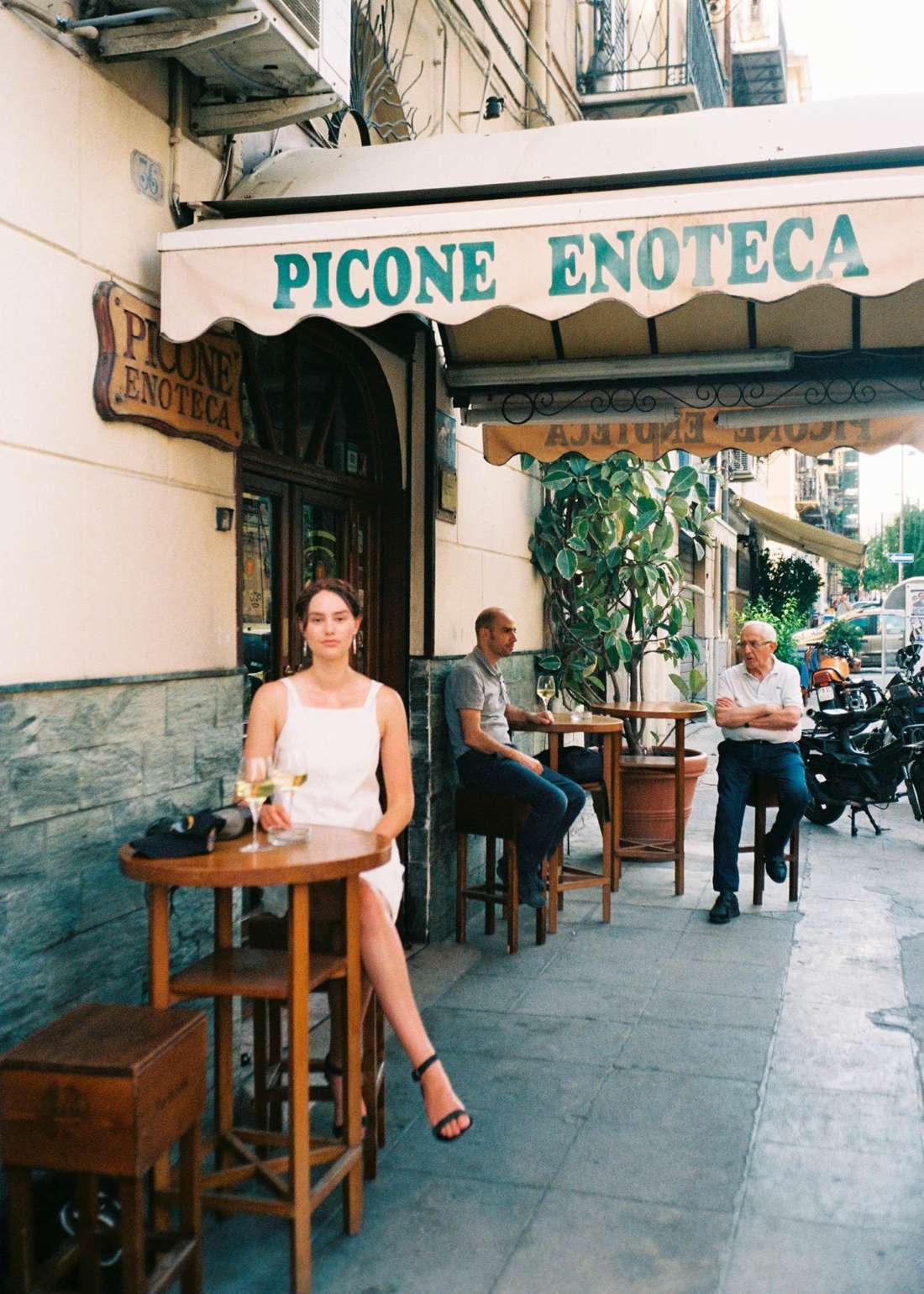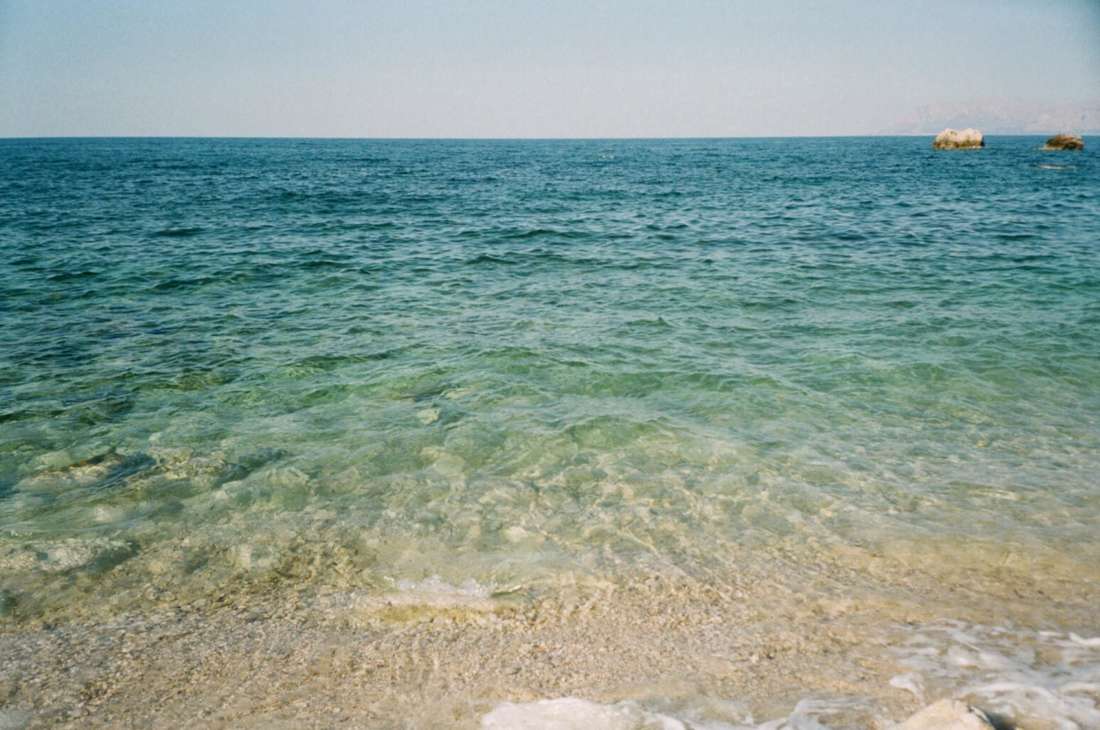 Our journey continued along similar themes as we made our way down to Sicily, via Puglia. More wine was drunk, and natural winemakers sought out. In keeping with the spirit of things, I drove like an Italian – numerous speeding fines mailed to me back in the UK highlighted the foolishness of this endeavour. We sought out regional dishes where we could – and stumbled upon a number of other highlights in the process. An Italian friend directed us to an unassuming roadside restaurant – Bar dell'Orso in Monteriggioni – where I tried pici, a thick hand-rolled pasta, for the first time. It was served with a cinghiale (wild boar) ragu, and I recall it as being outrageously underpriced. When in Florence, we ate focaccia. When in Palermo, pasta con le sarde (pasta with sardines), another humble dish, this accentuated by a pop of plump sultanas. A lot of gelato was consumed. While in Sicily we also sought out the expressive, volcanic soil infused wines of Frank Cornelissen. The Belgian former fine wine merchant decamped to Mt Etna in 2000 and his Susucaru, Munjabel, Contadino and Magma wines have achieved a cult status in the natural wine world – which I can attest is deserved. Again, they are unfiltered, fermented with wild yeasts and see no sulfur dioxide (SO2) – a combination which time and time again seemed to lead to the best, and most individual wines. Every afternoon began with a rotating cast of Birra Moretti, Peroni and little Campari and sodas that were sold pre-mixed in little glass bottles in every supermarket (think a sugarless, more refined RTD). Nights ended with wine, sated appetites and contentment.
The journey stoked an already strong passion for food and wine, and the generosity of our hosts was humbling. The passion of the Italians was a tutorial in expression. From the chorus of car horns and scooter engines in Naples to the assertion of the number of three-ingredient dishes that we ate, it didn't take long to see why Italian culture is placed on such a pedestal. We left feeling full in all senses, carry-on bags clinking at capacity with wine, and a new repertoire of meals learned. It'd be hard to not fall in love with Italy and that, my friends, is amore.
Photos and story by Brendan Manning.