Category — Features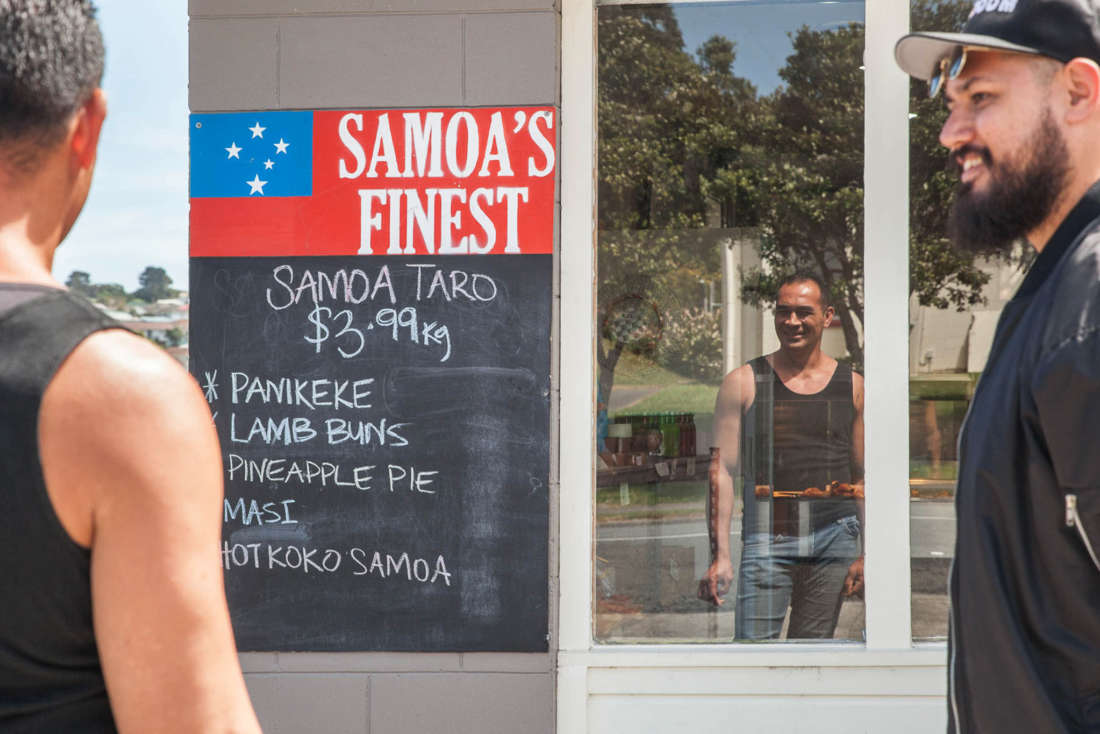 Samoa's finest
I stumbled across Samoa's Finest because I was always op-shopping at the massive Savemart that sits just behind it in Waitangirua, Porirua. It was fate; I spotted their huge Samoan flag, pulled in, and introduced myself. Now I hit Waitangirua for the op-shop AND the food.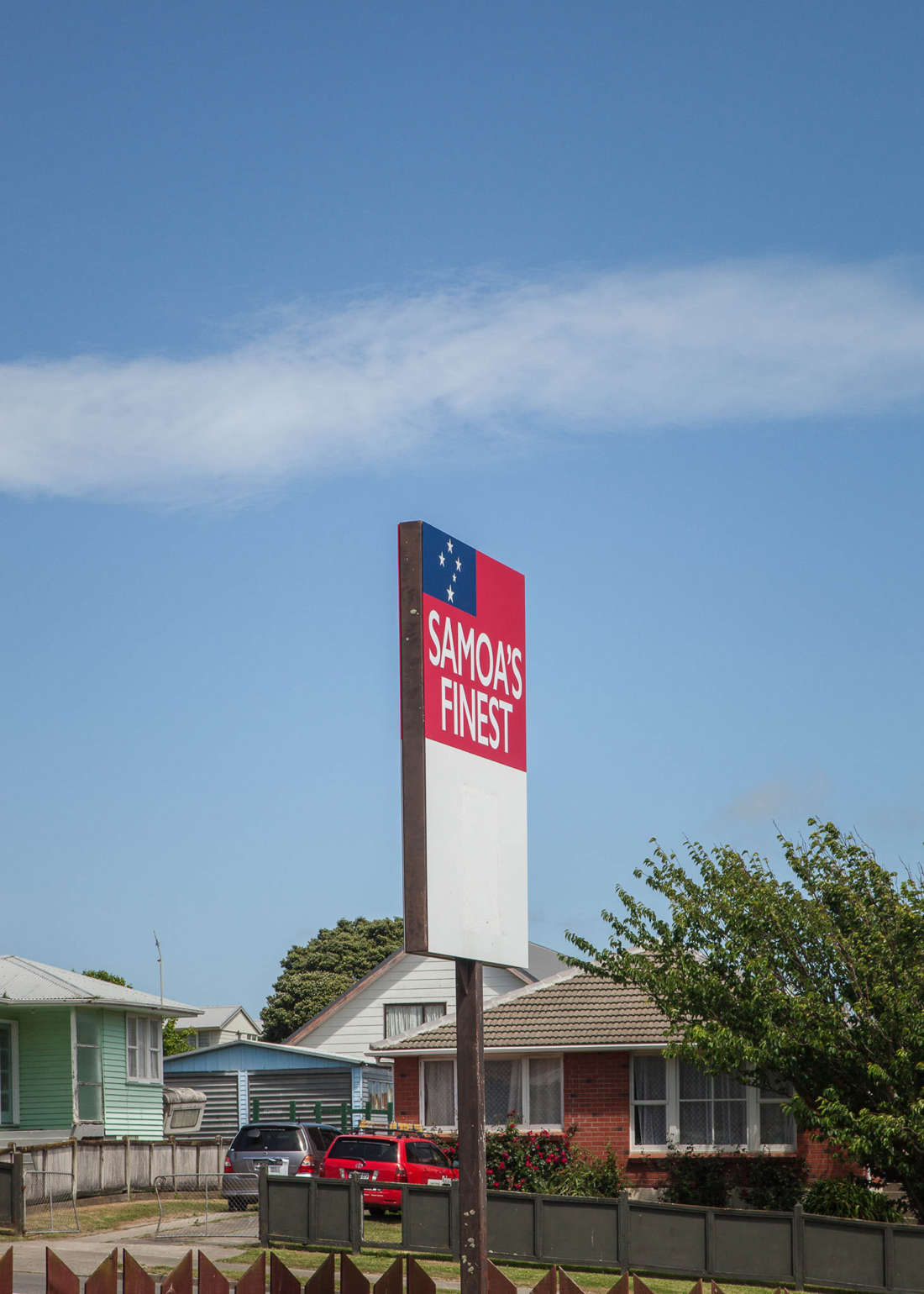 Not many people from Wellington come out to eat in their hood, so they were quite surprised by me, to have me in there keen as and familiar with what they were serving. I'm not fluent in Samoan, but I know how to speak the language of that food.
It's really nostalgic for me, I grew up with my Grandparents cooking exactly the same dishes as Samoa's Finest every day. We had a massive family and there would always be a huge spread of Samoan food, it reminds me of eating with my uncles and cousins. It's only a small restaurant, there is one table and if you're lucky enough to get it you can sit there, but most people get takeaway.
I go there quite a lot, it gets busy with locals from Porirua and the Hutt and all of the Island taxi drivers. Word spread and these days people are coming from all over Wellington because they're one of the only places cooking legit Samoan food. You've got to get your timing right if you're heading there on Sunday because they get slammed before and after church, everybody looking sharp in their number ones.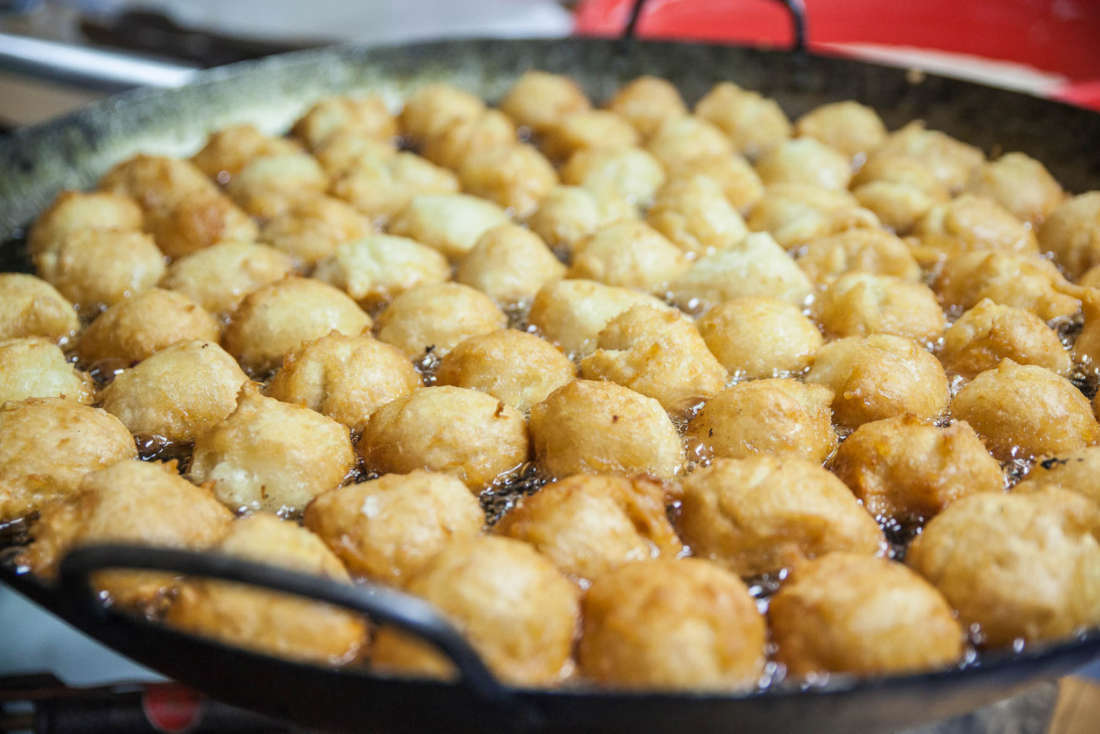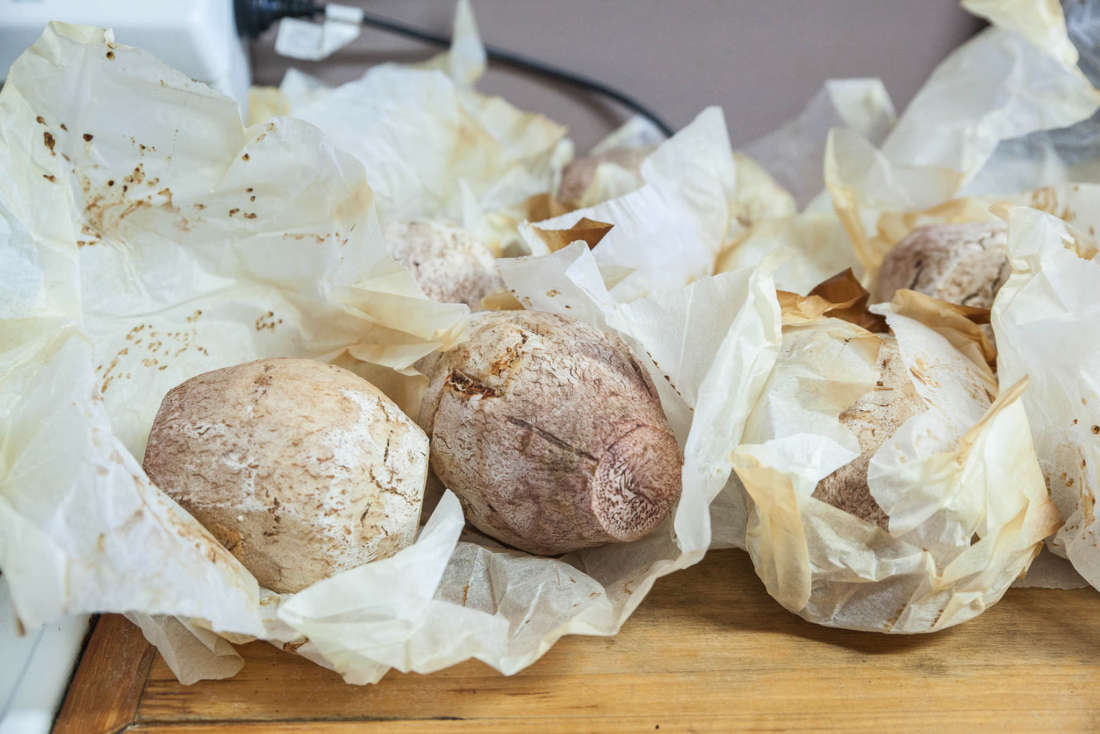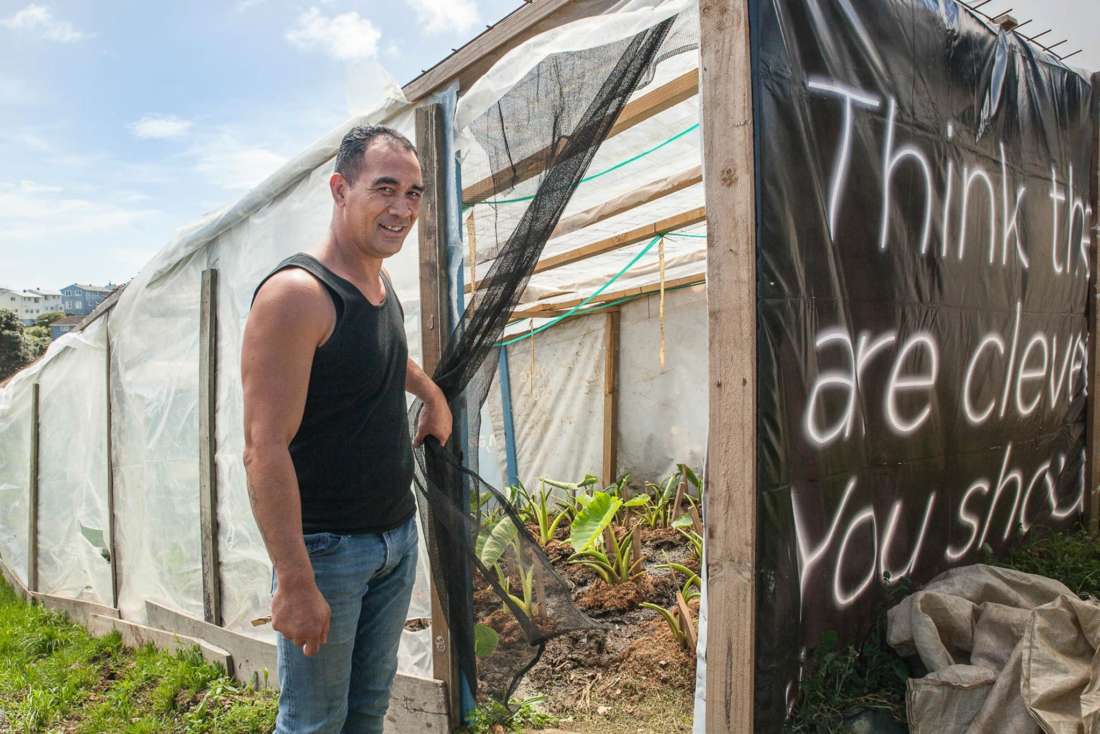 My all time absolute favourite is panikeke which means pancake. They're basically just banana pancake batter fried in the shape of a tennis a ball. My Grandad would always have them dipped in his koko Samoa (a block of Samoan cocoa chopped up and mixed with boiling water and sugar). Samoa's Finest has a big urn full of the stuff, piping hot and ready to go. The panikeke are cheap as chips. We grab a big five dollar bag of them and dip them in our koko Samoa – it takes me straight back!
Next on my list is lu'au, also known as palusami, which is taro leaves and coconut cream wrapped and cooked in tinfoil. Put that in front of me and I'm a happy man. Adrian, the owner of Samoa's Finest planted a bunch of taro on the lawn in front of the restaurant to make it. When I first discovered the place they weren't growing very well in the Wellington weather, but on my most recent visit I saw he'd built a massive DIY hot house and the taro plants are flourishing. People travel to get their hands on his palusami. It sells out so fast.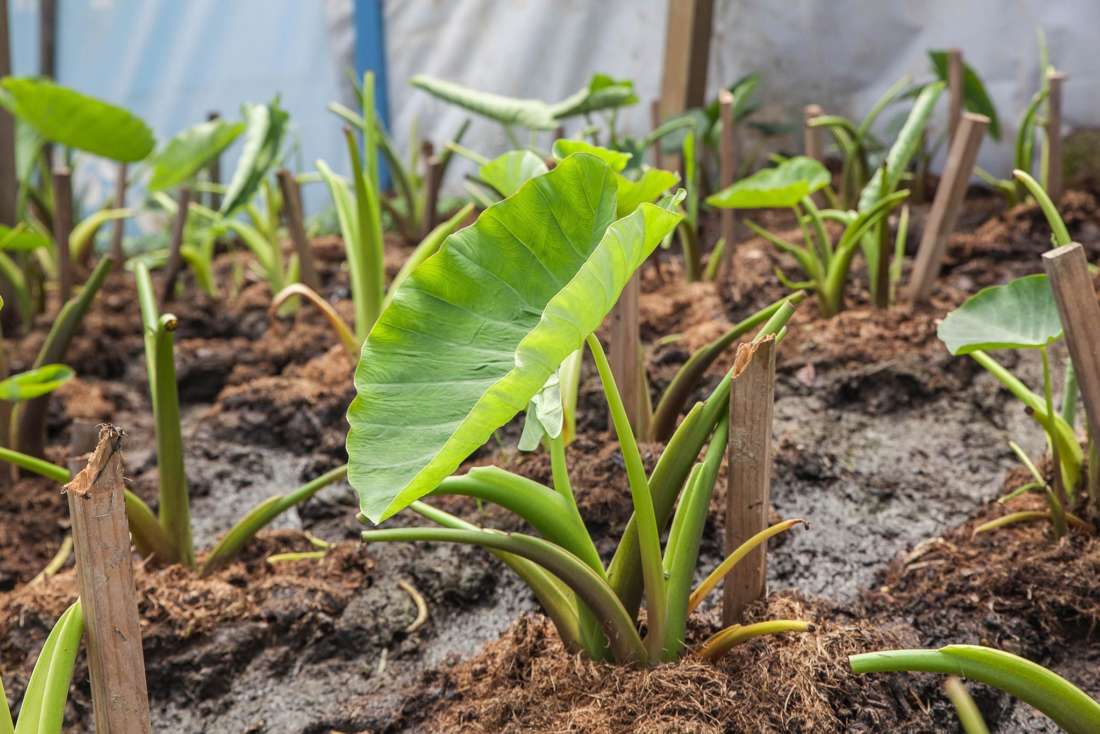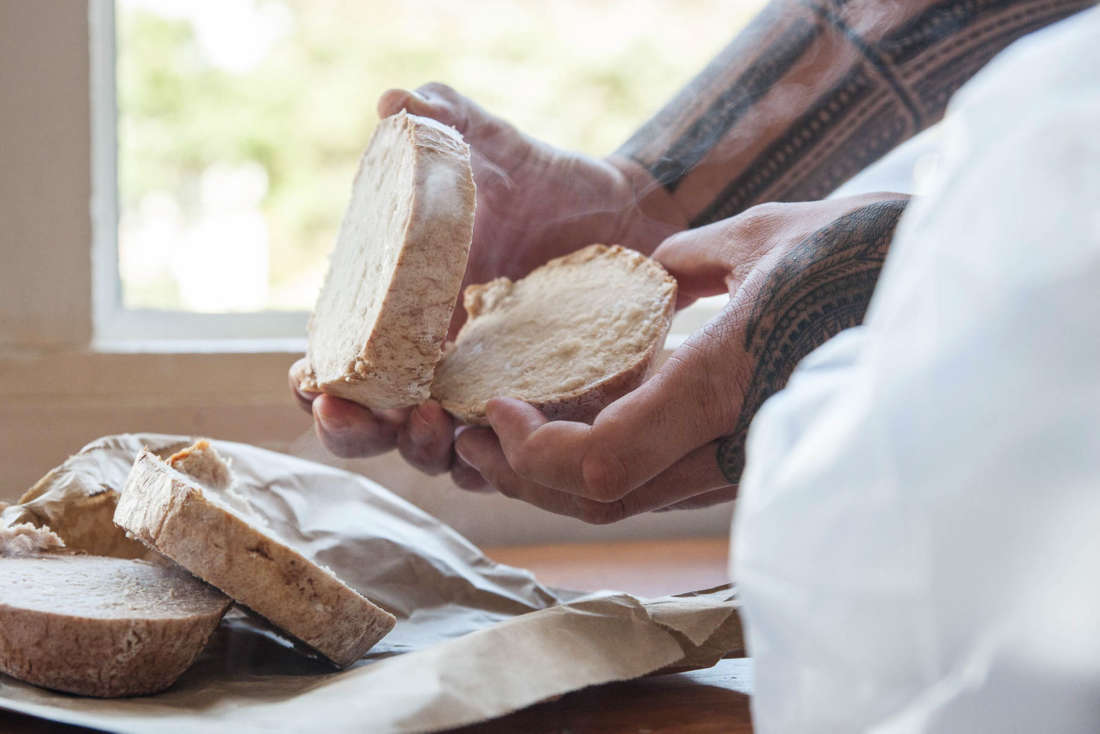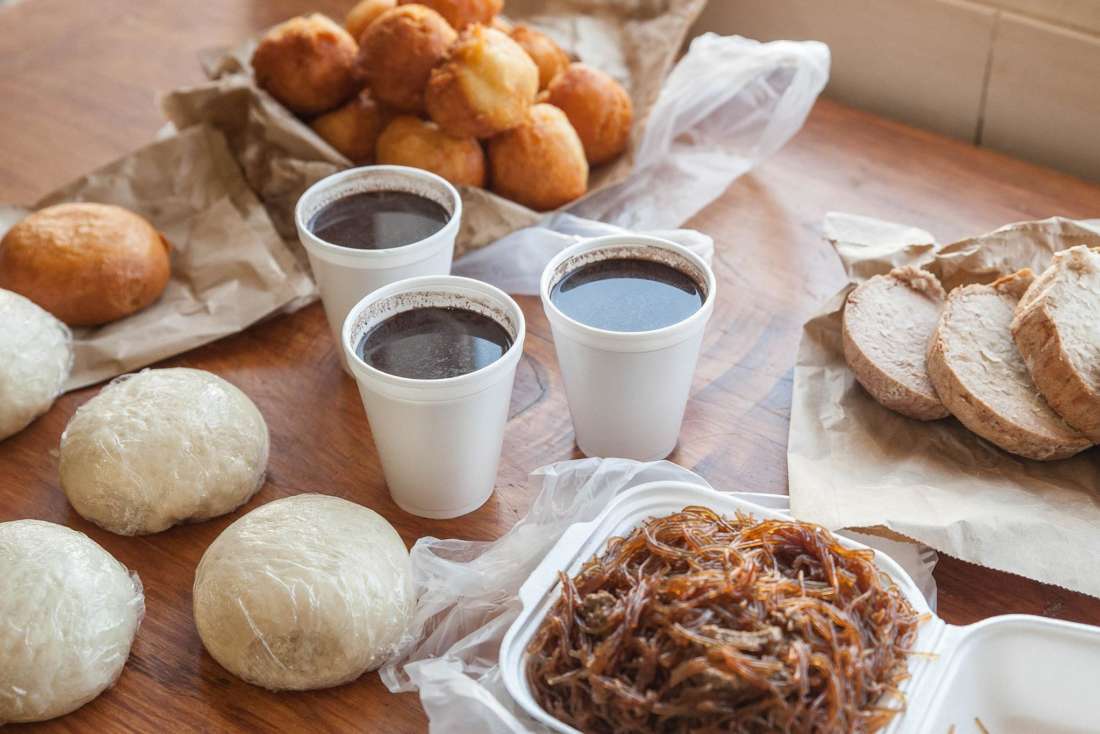 I also love keke pua'a and keke mamoe (Samoan steamed pork and lamb buns), they're commonly found at South Auckland markets and are a definite staple back in Samoa. You can have them fried or steamed. They're influenced by the Chinese buns, but there's a difference – the Chinese ones are small and the Island ones are massive.
Discovering Samoa's Finest was like finding a piece of home. When I came to Wellington I moved away from my family. Although I was the one who was always really interested in learning all of the recipes from my Grandparents, I had no family here, so I wasn't cooking that food, and it wasn't readily available. So when I discovered this spot it was just like a piece of my family away from home.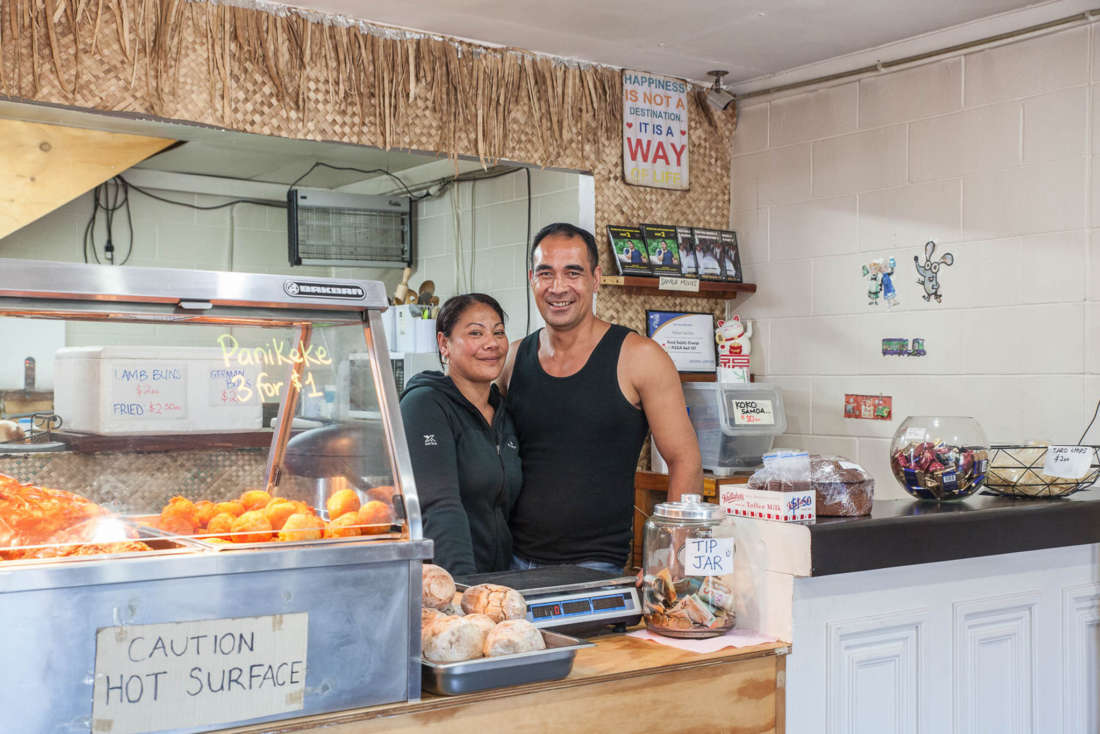 Samoa's Finest
2 Commerce Cres
Waitangirua
Porirua
Photos: Meredith Dyer.