Category — Features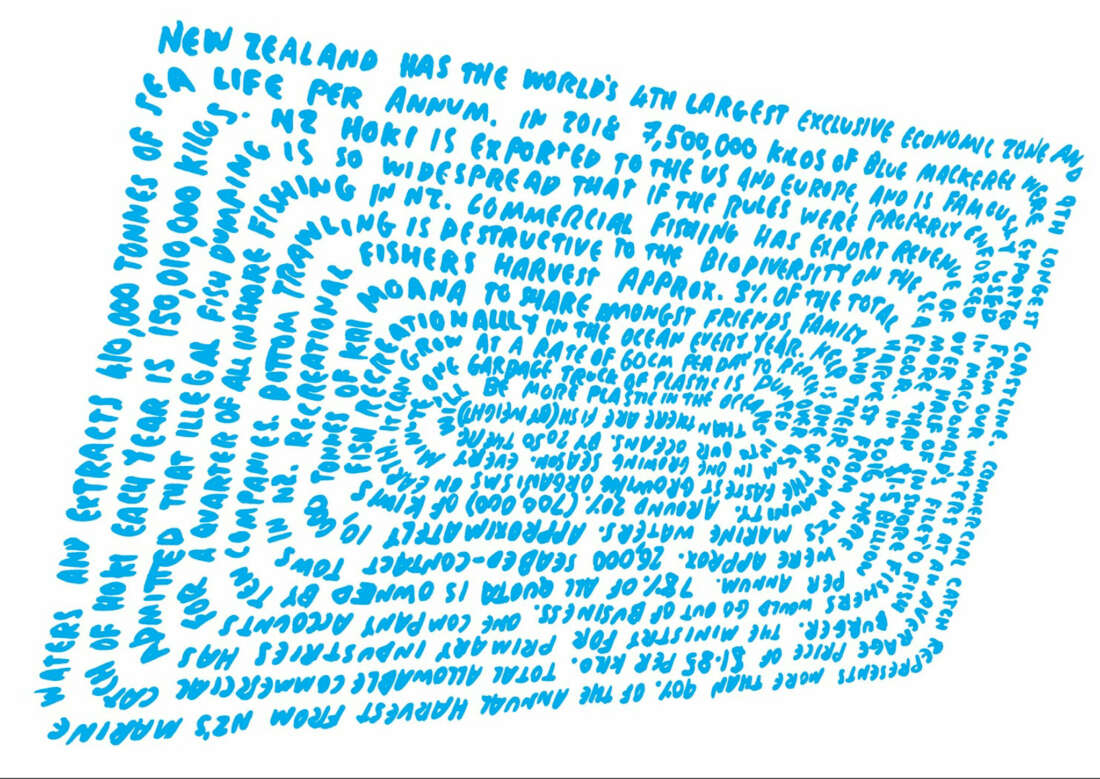 State of it
New Zealand has the world's fourth largest Exclusive Economic Zone and ninth longest coastline.
Commercial catch represents more than 90% of the annual harvest from New Zealand's marine waters and extracts 410,000 tonnes of sea life per annum.
In 2018 7,500,000 kilos of blue mackerel were exported from our waters at an average price of $1.85/kilo. (Seafood New Zealand)
Total Allowable Commercial Catch of Hoki each year is 150,010,000 kg (MPI)
New Zealand Hoki is exported to the US and Europe, and is famously used in McDonald's Filet'O'Fish burger.
The Ministry for Primary Industries has admitted that illegal fish dumping is so widespread that if the rules were properly enforced over half of inshore fishers would go out of business. (Radio New Zealand)
One company accounts for 1/4 of all inshore fishing in New Zealand. (RNZ)
Commercial fishing has export revenue of more than $1.5 billion per annum
78% of all quota is owned by 10 companies.
Bottom trawling is destructive to the biodiversity on the seafloor. In 2016 there were aprox 26,000 seabed-contact tows in New Zealand waters. (Seafood New Zealand)
Recreational fishers harvest approximately 3% of the total harvest from New Zealand's marine waters. Approximately 10,000 tonnes of kai moana (seafood) to share amongst family, friends and their community.
Around 20% (700,000) of New Zealanders fish recreationally in the ocean every year. (Stats NZ)
Kelp is one of the fastest-growing organisms on Earth which can grow at a rate of 60 cm a day to reach over 45 m in one growing season.
Every minute, one garbage truck of plastic is dumped into our oceans.
By 2050 there will be more plastic in the oceans than there are fish (by weight).
By Tyrone Ohia