Category — Hospitality/Dining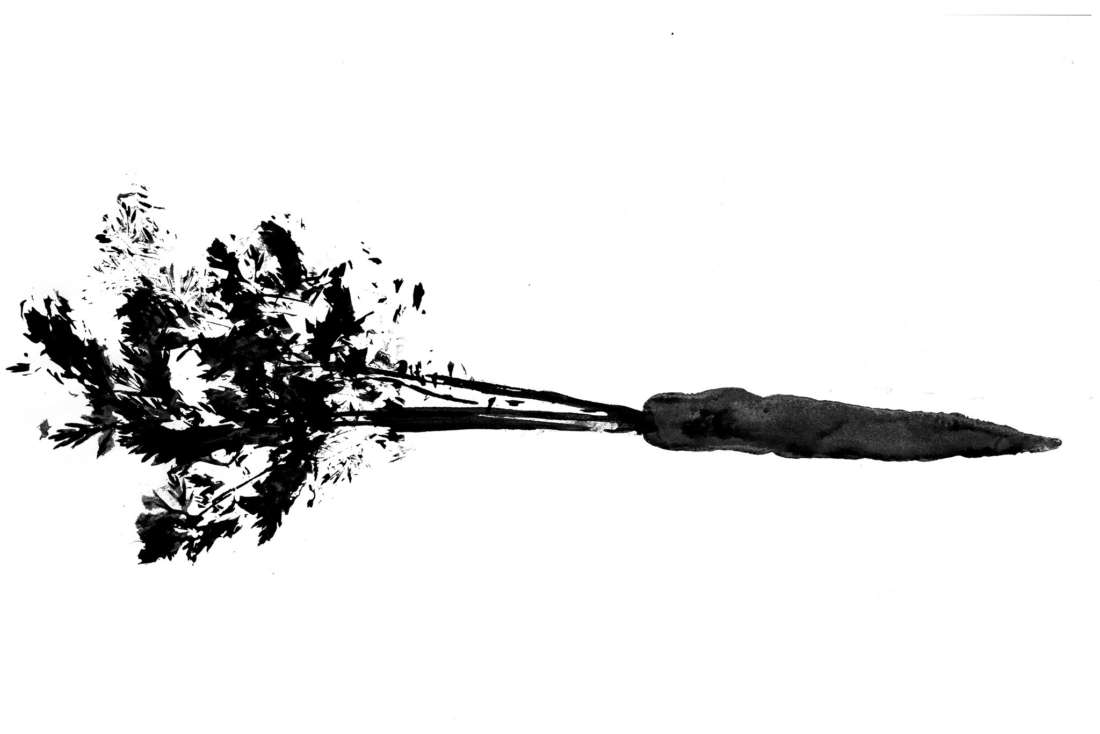 Root to Petal
A collaborative story about Root-to-Petal week by Will Bowman, Ruby White & Jane Lyons.
Will Bowman
When it comes to food, we are a funny little nation. To be fair, we don't have thousands of years of history behind us – social history that has created so many brilliant food cultures around the world. We are still figuring it out. However, there is one undeniably central tenet to our food identity – there's gotta be meat. There aren't many of us who would be able to claim an upbringing where meat wasn't the star component of most meals.
So it's not surprising that our restaurants follow suit – for the most part. And why wouldn't restaurants serve meat? Because it's ingrained in the Kiwi psyche. Why, because it's cheaper? Na. Because it's healthier? Nope. Because it costs the environment less? Come on. Because it's tastier? Surely it's tastier. Hard to say if you haven't put some genuine thought into plants, or eaten a dish created by someone that has.
A couple of people who have thought about it a lot are Alex Davies, chef and owner of Gatherings in Christchurch and Tom Hishon, chef and co-owner of Orphans Kitchen in Auckland. This year they created a week-long celebration, Root-to-Petal, to get others thinking about it too. Four other restaurants around the country – Bistronomy, Hillside Kitchen, Arbour Dining and Sherwood – took part, so regions from nearly the length of the country showcased their local produce.
The concept sees the restaurants change their menus to being plant-based for the week. Not only to showcase what is growing around them, but to show people how exciting fruits and vegetables can be. And in the name of plants, Alex and Tom decided they'd also swap restaurants for the week.
Luckily for me, I work at Gatherings so was able to enjoy Alex and Tom's food. Luckily for you, I was also able to have a chat to both of them to get an idea about the motivations behind what they're doing.
In Alex's words: "It is about showing people how interesting plants can be – that you can create memorable dishes with them. We wanted to recreate classic bistro food. Food that comforts and delights, food that is familiar. The logic was that the enjoyment of food is heavily nostalgic. So not using meat becomes an issue, as most people, myself included, grew up eating it. So, if we could provide nostalgia and comfort through plant-based cooking it is much more likely to be accepted. And in turn, there's more reason to keep exploring plant-based cooking. It's also about realising the implications of reducing food miles by eating less meat and understanding the importance of working with local growers. By supporting them you are not only encouraging others to do the same, you're supporting people who are intrinsically looking after the landscape they're custodians of. It's not about preaching a plant-based diet to people, but about cooking something for them that will provoke them into thinking about ingredients differently. Even if they have one less meat-based meal a week."
In Tom's words: "Regarding the philosophy behind Root-to-Petal, our drive was to open our diners' minds to a new vegetal world where meat was no longer the focus of every meal. Championing our organic farmers beloved produce as the main ingredient was a great way to engage our customers on the ethical benefits too.
Through restricting animal proteins and encouraging ourselves to find new pathways to deliciousness, I personally had some of my biggest culinary breakthrough moments. We will continue to grow this national initiative and let it evolve along the way. "
Aroha nui to everybody involved.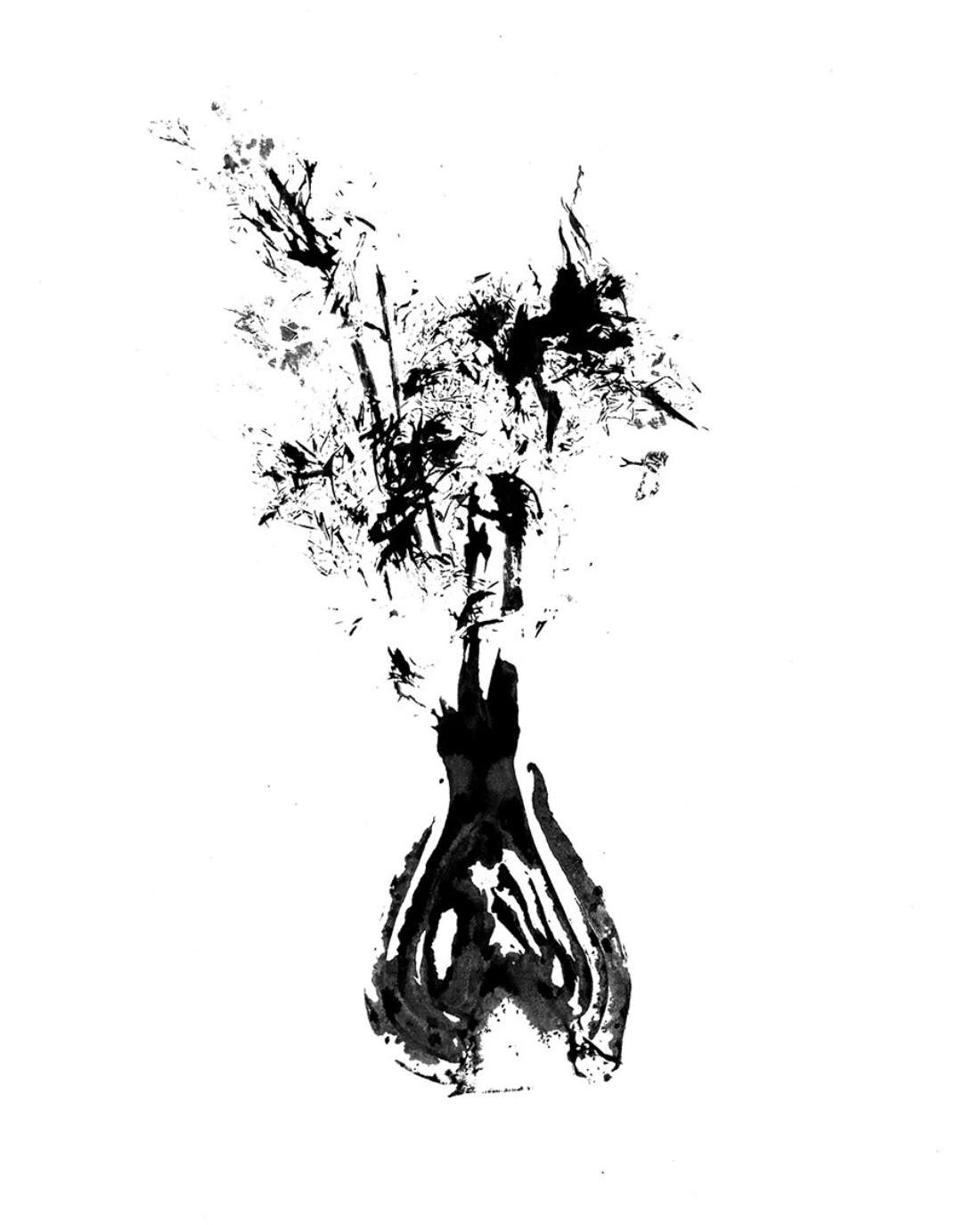 Ruby White
I haven't had an opportunity to eat at Gatherings in Christchurch, so when I heard about the Root to Petal restaurant swap between Tom Hishon of Orphan's Kitchen and Alex Davies of Gatherings I made sure we had a reservation to eat! Gatherings is not alone in its philosophy of sustainability and the hand-crafted, but I struggle to think of a single other 100% plant based restaurant in New Zealand.
Events like these excite me, not just because it they challenge our understanding of eating, but they make me feel connected, and like I am participating in a global food movement. One that is closing the gap between food, art and design.
The idea that meat must be a feature on all menus is pretty outdated. While I eat and enjoy meat personally, I often find that it's simply a lazy solution to a meal. The humble vegetable needs a bit more consideration and time, but if you allow for experimentation the results are almost always more creative and dynamic. While I hope to see more restaurants and cafes treating veggies as more than an afterthought, it's also on us as consumers to identify plant-based food as equally nourishing and interesting to meat.
A table of 6 omnivores, we were expecting nothing less than what was accomplished, tasty and creative cuisine. I wasn't worried about leaving hungry and we agreed that the absence of meat wasn't an impediment to the overall deliciousness of the dinner. The set menu Davies and his team prepared left us feeling full but not heavy. The food was great, but the concept was why we were there. That is, bringing a conscious awareness of what, where and how food comes to be. This is a huge movement in food that is becoming increasingly mainstream; it's struck me personally that the crossover of contemporary eating into art is becoming harder to deny. The best art isn't often appealing or soft on the eyes, sometimes you have to be confronted by it in order to understand it. Not that I've disliked anything at a dinner with this kind of ethos, but the correlation between "good food" and "yum" aren't always the point. I'm probably taking this too far, but when I look at what is being produced at the cutting edge of food, I see the seeds of a neo-futurist food movement. One that rethinks the purpose and meaning of food in a world over saturated by it.
One of the fantastic things about using food as a medium to express ideas is that everyone has a baseline connection with it and what was admirable about this event was its accessible price point, which meant that the door was open to a wide audience.
Our meal was food for thought but more than that, it was art for the body. Following in the steps of this new food movement that is considered design from root to petal. It explored new flavours and innovative ways of preparing and thinking about vegetables. Everything was sustainably sourced and each dish felt like it had lived a life before coming to our table. I can think of a few other restaurants that do this, and it's invigorating to see people using their spaces for education and art, promoting active change in how and why we consume.
Jane Lyons

Admittedly, I knew I loved my Root to Petal dining experience weeks before it actually happened. This was due to a few factors:

1. I love Gatherings and Alex's work.
2. I love Orphan's Kitchen and Tom's work.
3. I am a non-eater-of-meat myself, so an event like this was music to my eyes. My often-feel-a-bit-disappointed-when-looking-through-a-menu eyes (unless I'm at either venue mentioned in point 1 and 2). Yep, ok, maybe I am playing the victimised vegetarian here but still – just because I don't want animal in my burger does not mean I want a raw vegan falafel lettuce wrap with cashew aioli when everyone else is chowing down deliciously deep fried buns of glory with grease moisturising their elbows. Enough on that.

On the day of my booking I was at work and feeling excited. Tonight I would be lucky enough to be eating a meal from one of New Zealand's most sensational chefs in the home of another of New Zealand's most exciting chefs with the food being focussed on plants and their power. Knowing I'd be writing this very piece for Stone Soup, I felt like I was practically already crafting the paragraphs based on the three factors listed above.

And then something changed.

Just before closing two ladies visited the store I was working in and we got chatting about their trip to New Zealand and where they were from – Japan. This of course lead to a lengthy conversation about Japanese food and how cool it is. I then asked (silently purring in my mind about the NZ food experience I would be having in less than an hour) what the pair thought of New Zealand's food.

"Oh we love it!"

Phew.

"The quiche, it's such a delicious national dish! We've tried many."

……

Oh no. I mean yeah, I guess it's common here and I'm glad the quiche was good but…oh man. I was left a little thrown.

But as I sat and enjoyed every beautiful dish in my Root to Petal degustation with one brain cell still focussed on quiche, suddenly everything became clear: yes, Root to Petal week is about celebrating local produce and the power of plant based eating and yes, it is about challenging our culinary norms but perhaps the work of Alex, Tom and many other chefs across the country is also contributing to something bigger – something that is more than just the sum of its parts – a shift in our food values in New Zealand.

Tom's avocado, kahikatea and passionfruit dessert was more than local, seasonal, nostalgic and plant based (although my god, FruJu Snow and bombe alaska definitely reached out to my 12 year old self on that heavenly plate). It was a symbol of where we're at and where we're going. As was every dish in the memorable feast.

Maybe we are quiche and ramen and hangi and dahi puri and kimchi. And maybe Root to Petal is our way of packing up all of those parts into our culinary kete and walking into the future.