Category — Travel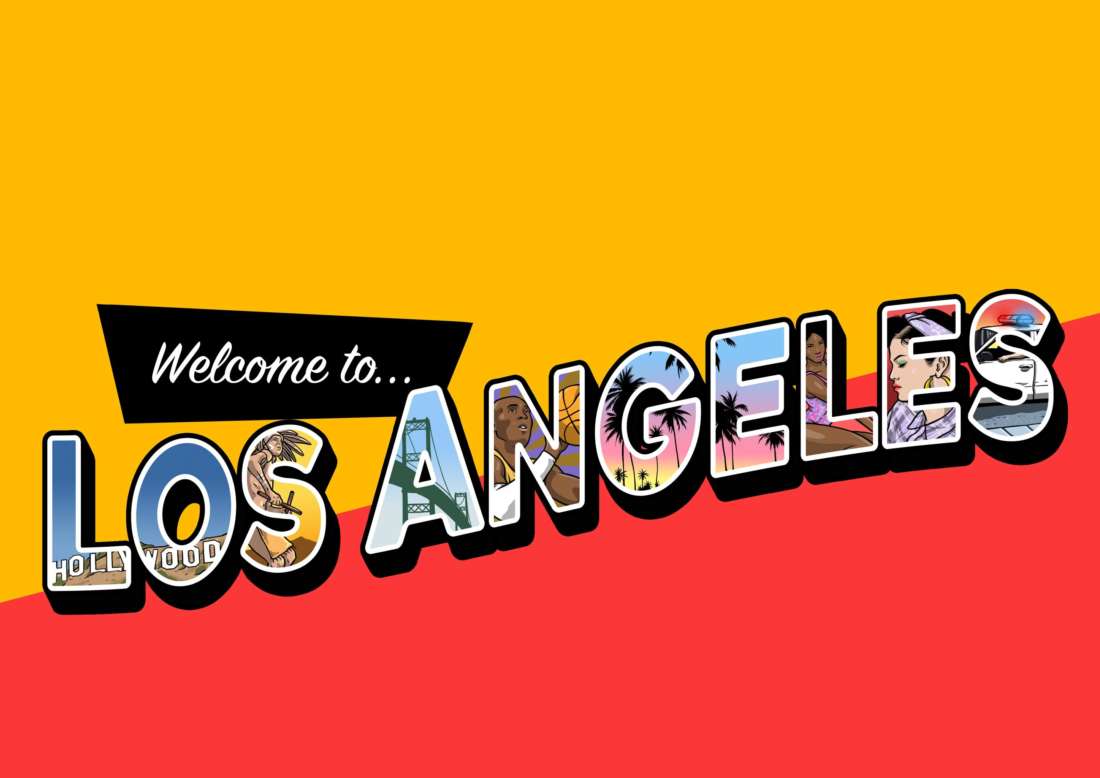 Revisiting first loves. A Los Angeles food story
I was born and raised in Los Angeles as a first generation Mexican-American, which meant that tortillas came with nearly every meal, beans (the perfect food according to my dad) were a staple and tamales were inevitable at every Thanksgiving and Christmas.
Until I moved to New York City after college to work as a celebrity chef publicist, my culinary experience was limited. Gianna, my best friend from college, also happened to be from New York and I remember the first time I went to her parent's apartment. There was a beautiful spread of cheeses and charcuterie for us to graze on while Gianna's mom finished cooking dinner. "Oh I love charcuterie!" I exclaimed even though I didn't know what the hell that even was. Her dad played the part of bartender, asking if I wanted a martini."Oh yes, I love starting dinner with a martini," I said, trying to sound as patrician as possible even though I'd never had one.
Jazz played in the background as her parents talked about restaurants like most people talk about sports. I sipped on my martini trying not to wince – I hadn't realized that it was pretty much straight booze. My head was spinning I felt so fabulous, but that was probably also the gin. Then it dawned on me, I was in the presence of "foodies!" It was as if I had just seen a White Siberian Tiger, in that I had heard of their existence but I had never seen one.

Dinner at Gianna's house was a far cry from dinner at my own, where the "first course" was a box of cheese crackers that my brother and sisters took turns fighting over. There were certainly no pre-dinner martinis at mine either. My mom is a strict Mexican Catholic who equated alcohol with demise and debauchery. Not that she was entirely wrong now that I reflect on it. In fact, she only recently stopped giving me her searing side eye when I order a glass of wine at dinner. I'm 35 if that tells you anything.

That New York night had me enchanted. It was such a distinctly foreign experience and I literally drank it up. My favourite part was that food was at the center of it all. I was forever a changed woman or as my family referred to me when I would come home to visit – a food snob.

But after years of working in the New York food scene, I started to long for simplicity, familiarity and the flavours of my adolescence. I was surprised to find myself growing tired of keeping up with the latest restaurant openings and food trends, something I had once thrived on. I became so fixated on all of the snazzy gustatory delights I had come across that I had completely overlooked the foundation upon which my love of food was cemented in the first place. While Los Angeles, my home city, is now one of the most exciting food destinations in the United States, it's these iconic stalwarts and my childhood favourites that still make my stomach and heart go pitter patter.

Primos
2918 Sawtelle Blvd
Los Angeles, CA 90064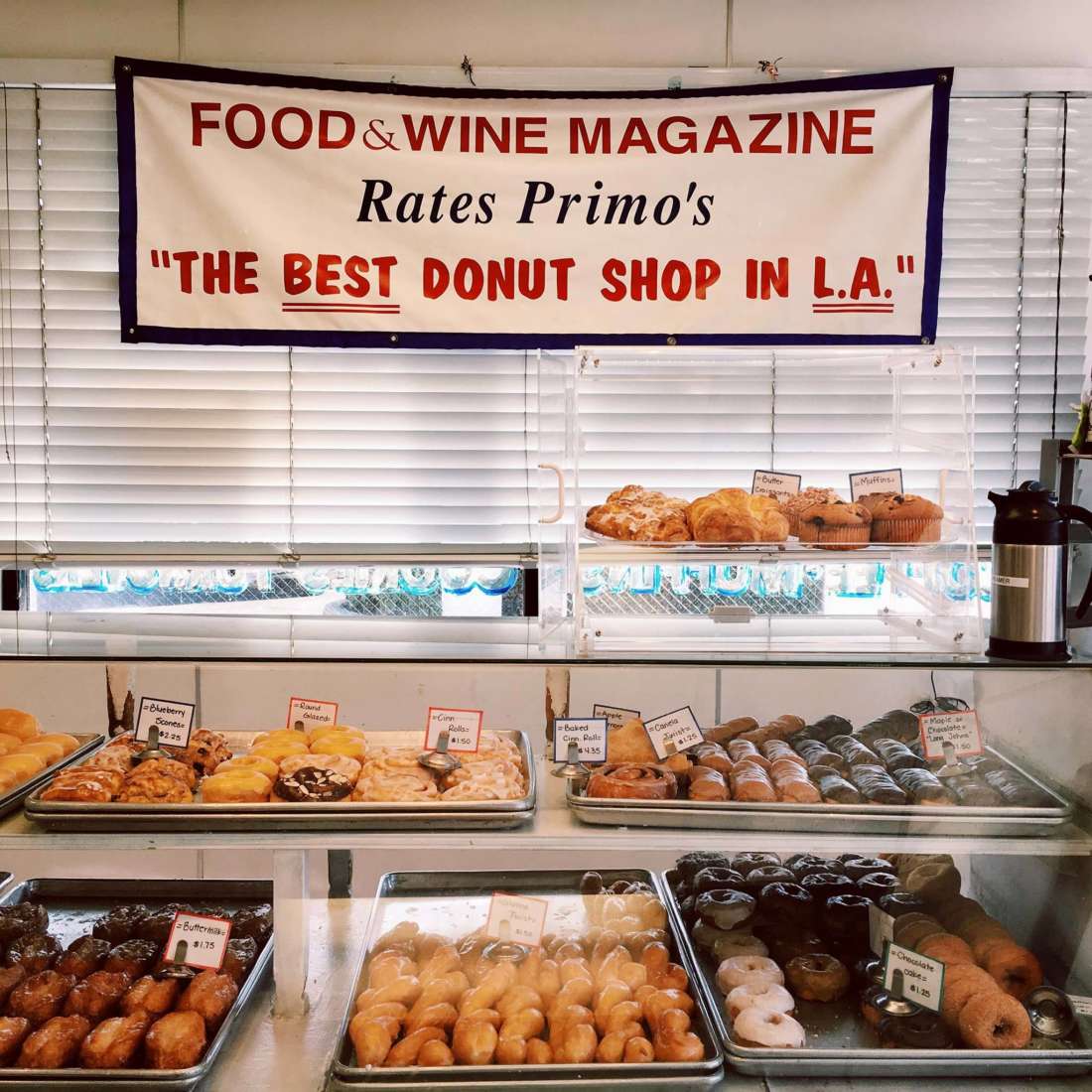 Growing up, breakfast was a fleeting event. In my family there were four children, all aged within 3 years of each other, so getting all of us up, dressed and fed before we had to go to school was a daily struggle for my mum. On rare occasions she would have the time to make us breakfast before she left for work, but more often than not we'd grab the closest portable snack and wolf it down in the car. Some days we'd wake up to find our dad had dropped off a large pink box on the dining room table before one of his early construction jobs. It may as well have been Christmas and that pink box Santa's gift sack because what lay within were perfectly symmetrical presents – donuts. And not just any donuts, Primo's donuts! Because it was early we had the fortune of having them warm and perfectly chewy right out of the oven. Since husband and wife team Celia and Ralph Primo opened it in 1956, Primo's has been declared to have "The Best Donuts In L.A." by a number of publications including Food & Wine magazine. They also have certificates of excellence from the city to prove it, but don't take it from the city, take it from me.
Apple Pan
10801 West Pico Blvd.
Los Angeles, CA 90064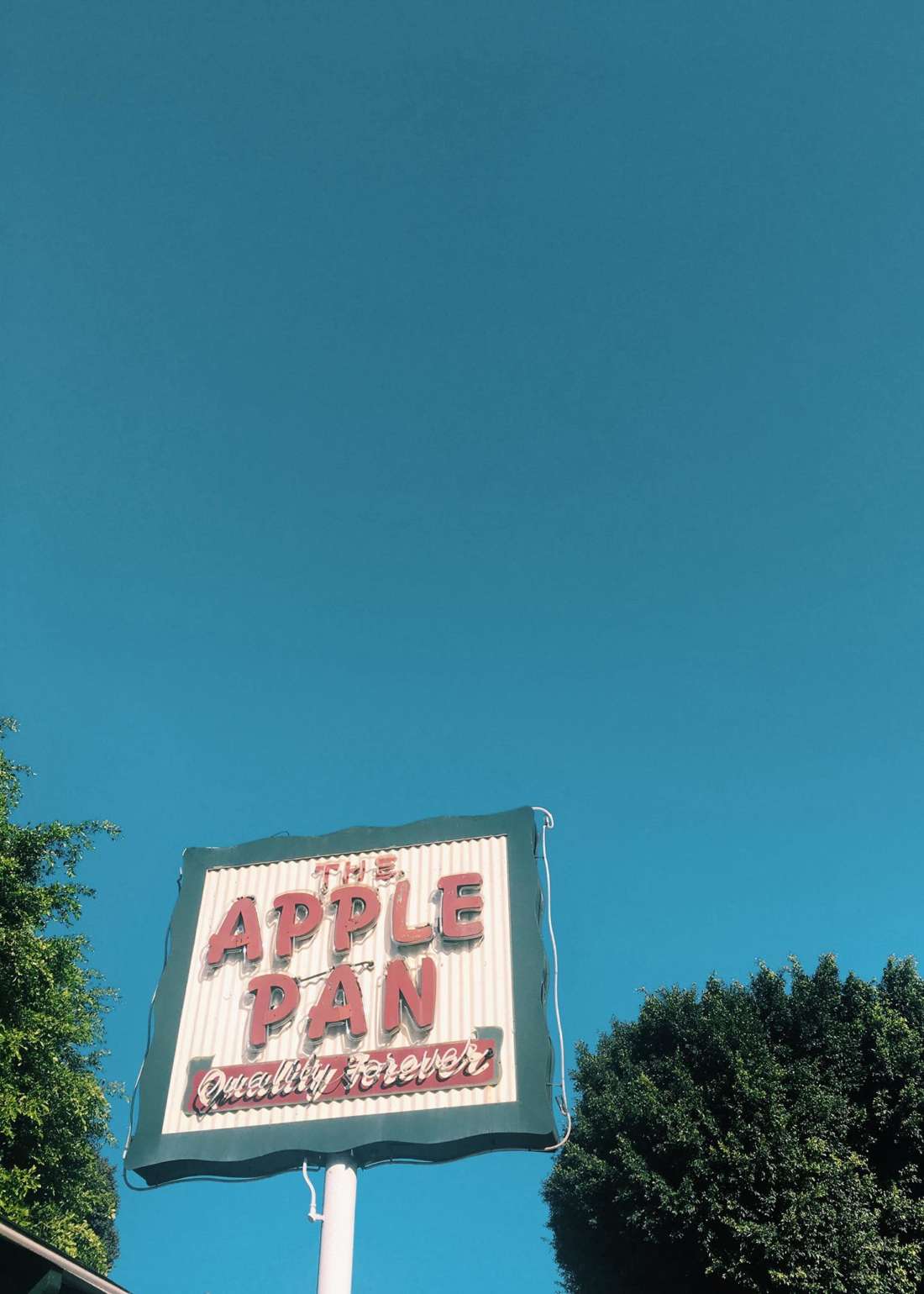 This cash only spot has been serving Los Angeles some of the best burgers since 1947 and very few things have changed, including the cash registers. Dining here feels like you've stepped into a lovingly worn soda fountain but if you subbed out egg creams and sundaes for pies – pies so fantastic looking that they recently prompted my niece to ask, "auntie, are those real?" The service is unfussy, straightforward and intended to address the insatiable volume of people that come through their doors, each day. In other words, don't expect to cozy up at the restaurant's roughly 25 counter seats. Eat your burger and your fries, order your pie to go and GTFO!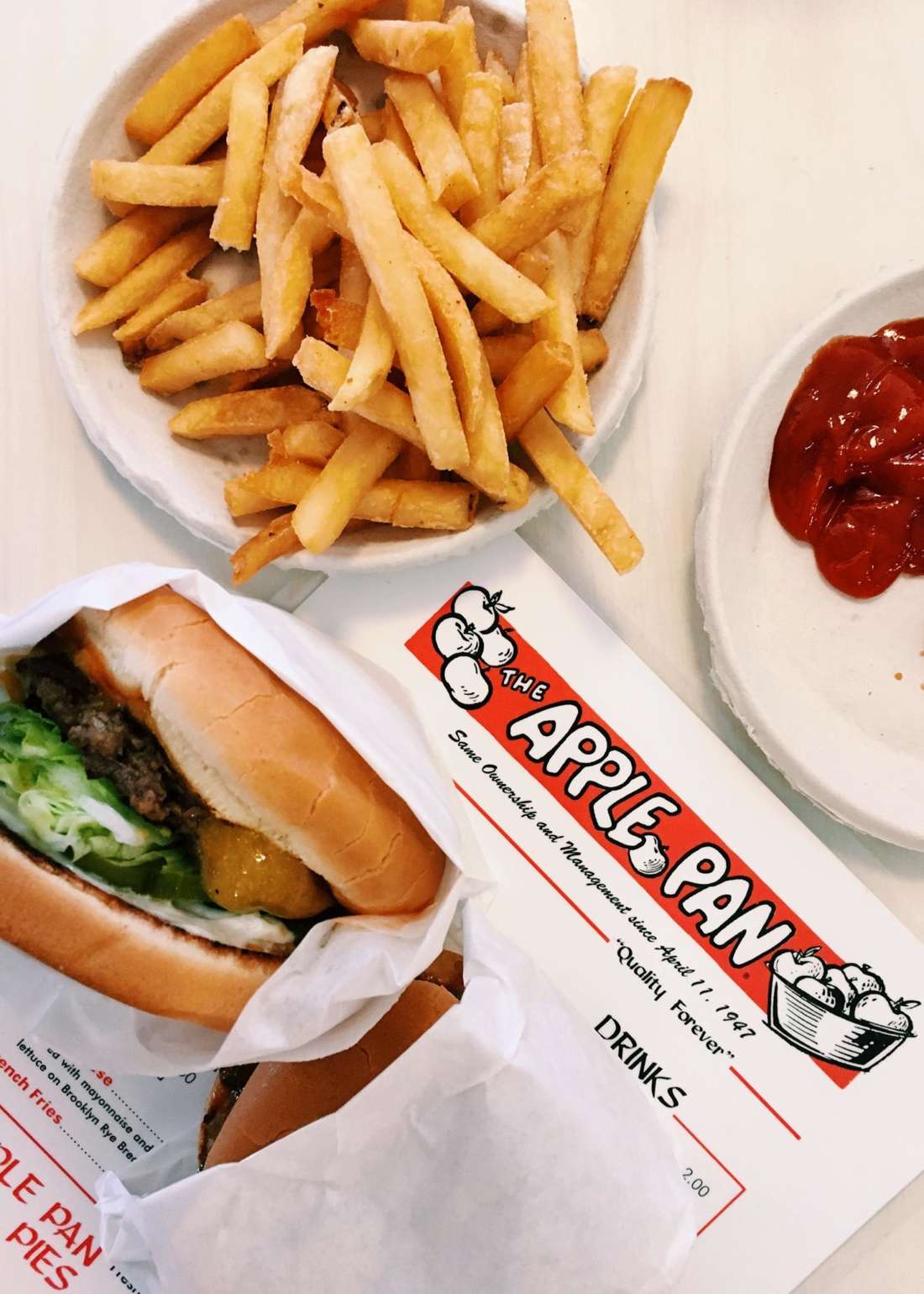 Sakura Sushi
4545 South Centinela Ave.
Los Angeles, CA 90066
The first time I came here I felt so totally uncool; not because it was this glitzy hot spot and I had arrived in jeans and my beat up converse (which I did), but because this was clearly the kind of sacred place that locals tried to keep secret from everyone else. As a native Angeleno, especially one who grew up in the same neighborhood, how could Sakura Sushi not have been on my radar? After I had my first bite of their crispy tuna roll I was convinced I had come across a real gem. The beautifully presented pieces of raw fish were just as fresh as any found at those pricier joints and the portions generous for the price. The owner, an elegant Japanese woman, also acts as the hostess and moves through the small dining room with absolute grace and warmth, greeting guests as she goes along. Consider yourself lucky if you ever find yourself here, but also don't tell anyone. It's our little secret right?
Tito's Tacos
11222 Washington Place
Culver City, CA 90230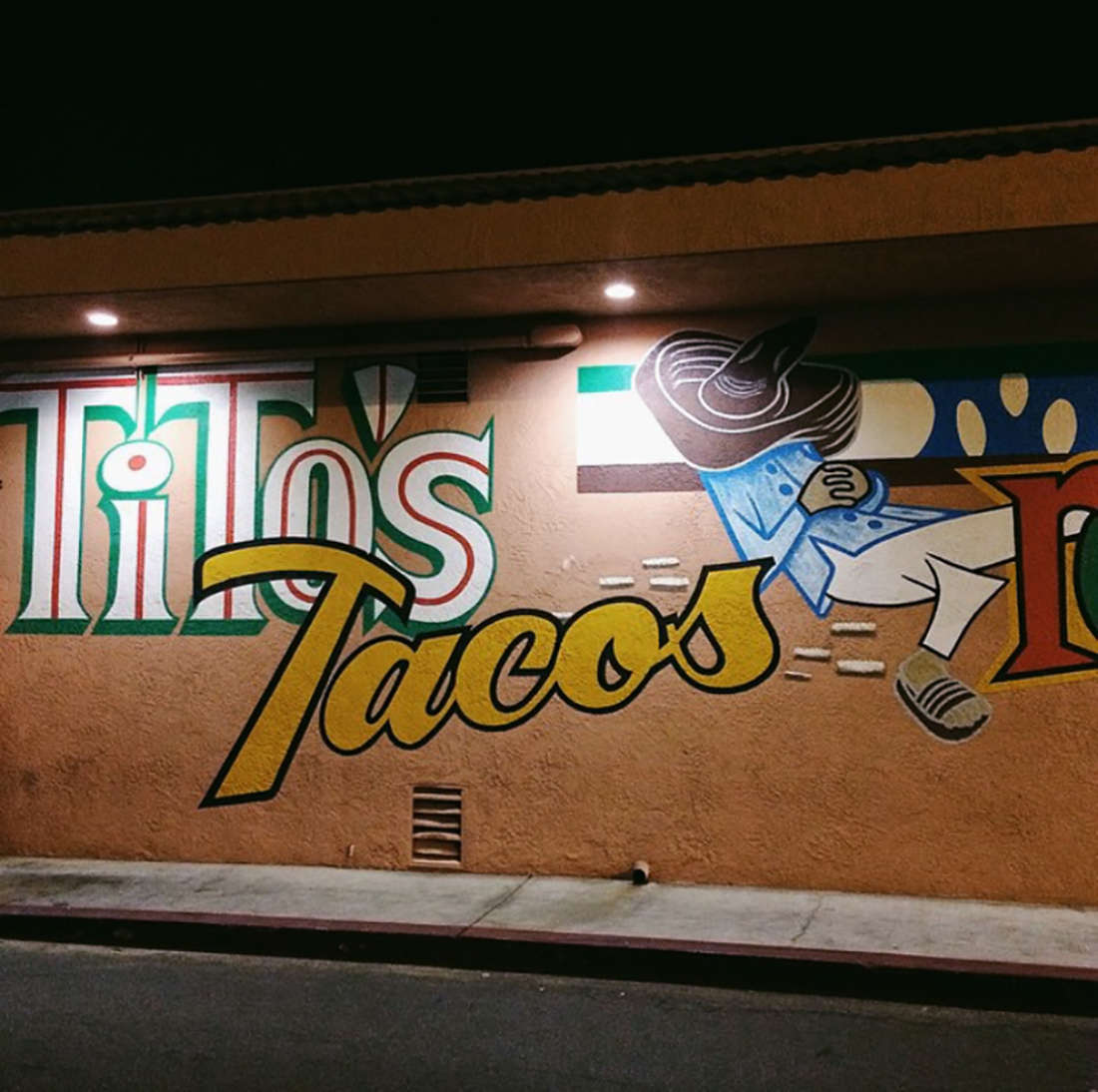 My parents would bring home Tito's Tacos for dinner so often we would joke that they should sponsor our family events. Sadly, that never happened, but that still doesn't stop us from waiting in their perpetually long lines for the magically chewy yet crispy tacos, or chips and salsa so addictive it would take a natural disaster to stop me from eating an entire bag. I'm not saying these are the best tacos in Los Angeles, lest all the food blogging locals get their drawers in a twist, but Tito's has definitely reached cult-status. Shout out to the massive burritos, which are also excellent.
By Melissa Flores. Illustration Hugo Mathias.