Category — Features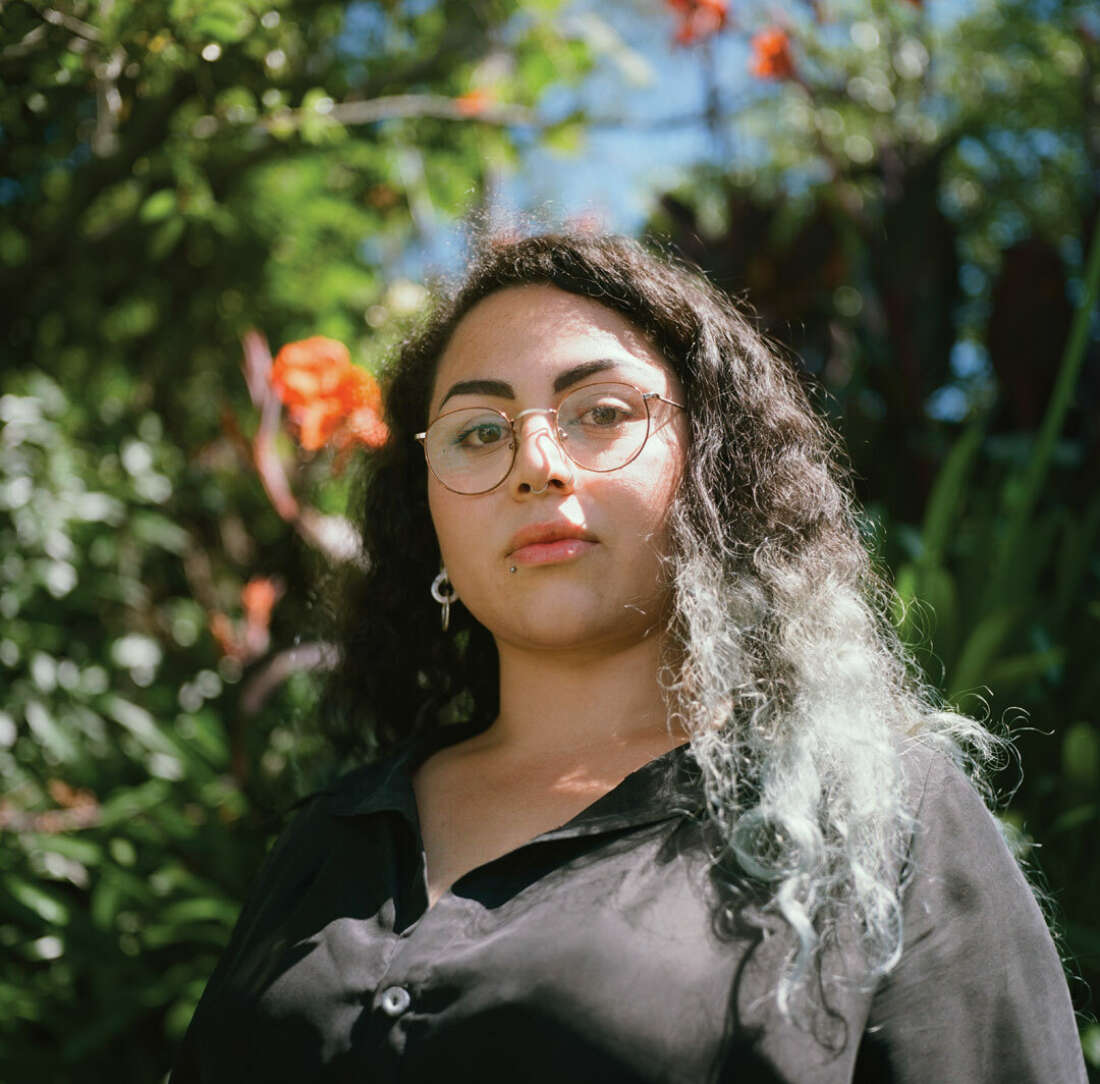 On Inspiration and personal journeys
In late May I saw on her Instagram story that Monique Fiso's mum had pre-ordered a copy of Hiakai — her daughter's book, which had been three years in the making. Immediately—I mean immediately—I followed suit and waited eagerly for the September release date. Upon its arrival I shared a picture and tried to clip the wings of my pride as I rambled adoringly: "…one day I can be that person, inspiring someone else and making them proud, you know? Representation matters heaps, and not just in childhood. We all need heroes."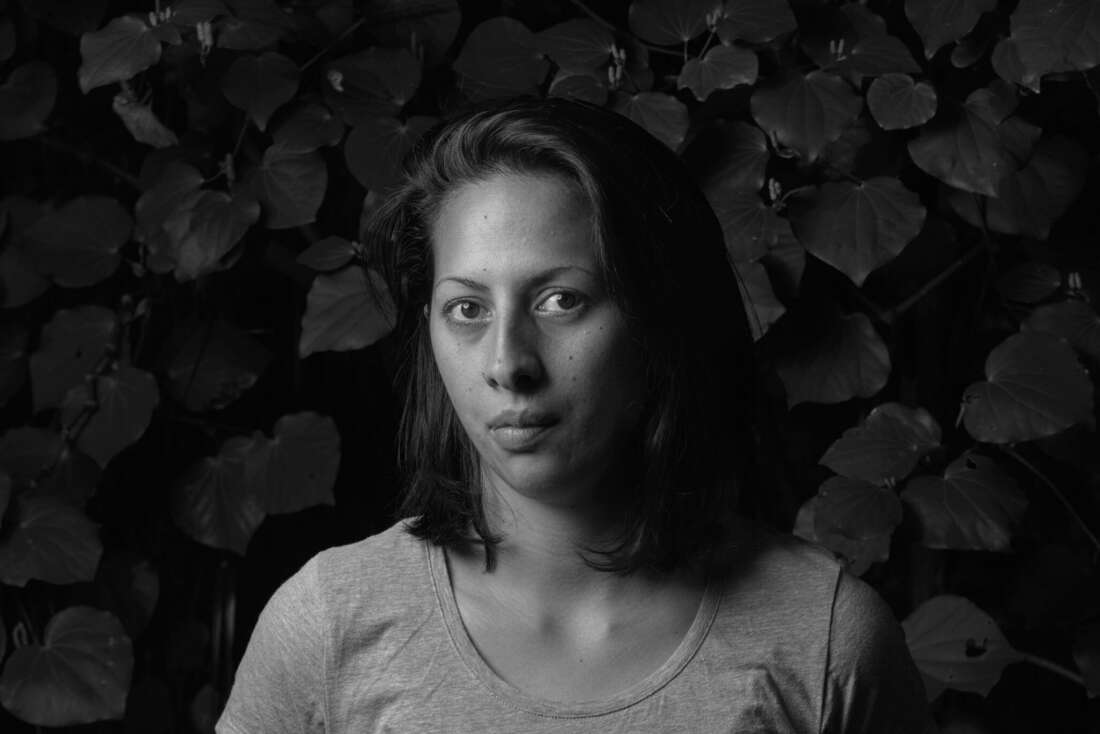 Monique Fiso is one of those heroes. I feel like we have a lot in common, though it's easy to set up groupings in opposition to another (non-white, non-straight, non-male). Those spectra in which we find similarity feel needed when you don't fit into neat little boxes. These are personal and important to me, because I long to see someone who looks kind of like I do, excelling in a field we share. I revel in the fact that Monique is well-known because of places she's worked and people she's worked with, that she has appeared on television with other famous chefs, and that Time labelled her restaurant one of the World's 100 Greatest Places. Those aren't my accolades. But they make my heart swell as if they were. I am endlessly proud like a mother hen.
I've always been this way. As Joanna Hunkin writes in a Hiakai feature for Gourmet Traveller, "In Maoridom, there's a strong sense of collective responsibility: when a member of your whānau succeeds, it's a success for the whole family." The people around me are my whānau — be they blood relatives, friends, or people I'd love to become friends. Monique knows who I am, we're mutuals on Instagram, we've met, and she gave me a birthday gift…so I reckon she's my best friend in the whole world forever and ever.
(I'm kidding.)
For those who don't know her yet, Monique Fiso is a Māori-Samoan chef, who went from Porirua to the world (then back again). Embodying a reaction to a food culture that didn't fully reflect the country we're in, she is part of a new generation of restaurateurs who as Ligaya Mishan put it for The New York Times Style Magazine, are "making an eloquent argument for native ingredients and cooking methods…[which have] long been neglected and outright scorned." She is doing her best to research, revive, and popularise indigenous ingredients and methods, while simultaneously celebrating our culture's stories. She's succeeding.
My obsession with Monique began around the same time she returned home from the United States and started her Hiakai pop-ups. Some friends of mine attended one of those early dinner experiences, and my favourite local community-supported food publication — the one you're reading — championed her mahi from those early days too. I followed her journey from those pop-ups in the middle of nowhere, right the way through to the establishment of her brick-and-mortar restaurant carrying the same name.
But this piece isn't about Monique Fiso. Not really. It's about what she's done beyond the concrete. It's about me!
I'm mixed Māori and white — light-skinned, 'mysterious' in terms of my ethnicity, with a fruit salad of an accent. Like Cliff Curtis, I can pass for being from any culture, in a pinch. This ambiguity, along with a life surrounded by Pākeha family, and the pressures of a societal rejection of Māoriness (see: internalised racism), are big-time contributing factors towards why I've always felt so lost culturally. I grew up knowing that I was both — I could see it plainly in my parents: a brown father, Ngāi Tūhoe from Waimana, and a white English mother, born in Thornbury, Gloucestershire. But I didn't understand what that truly meant for me, as a mix of the two. My whakapapa goes back through my (middle) namesake, Tuhimai, to her father, Rua Kēnana, and further still to one of the seven great waka, Mātaatua. Mum's family moved here from England in the 1970s, after my grandfather got a naval job for the Tiwai aluminium smelter. They came on a boat too.
All that said, as a child I didn't care, instead nurturing an obsession with ancient Egyptian history. Perhaps it's because what you have is never cool or interesting enough, but that keen interest lasted through to university when I studied ancient Egyptian art, history, language…everything I could. When other papers I had to take got too specific and boring for me, I stopped caring. I stopped going to class. Eventually, I discovered this was depression. A few years later, my grandmother — dad's mum — passed. She was only in her sixties, but she was sick for a while. I hadn't seen her for years before that and didn't have a chance to after finding out she was ill, because we're separated by an ocean and a father I don't really want to see. But a lot of family stories died with her, things that I will never know now. I cried deeply, and still do sometimes. I barely knew her. But a connection was lost.
At this point I was in my mid-twenties. I was struggling with my identity after having parted with a lot: my past, not-depressed self; a relationship and a half; some high-school friends; a family member. I wanted to find my place in the world. Tūrangawaewae — a place to stand. I think this is a trend for people of this age, into their thirties, beyond. I think we become disillusioned with where we're at, and concerned about where we are going. I think we look to our roots.
Culturally, I am tied to this whenua, but have always felt like an outsider looking in. I don't know te reo beyond a few key words learnt in primary school; I've made one boil-up in my life; and I'm too anxious about my glaring whiteness to go back to Te Urewera without my mother holding my hand (the whānau there might remember her. They won't remember me). But these are the things I yearn for: to understand te reo, to enjoy kai Māori regularly, to make the journey to my ancestral homeland.
During this time I also returned to university. Since every other creative subject was too much hard work, I picked up culinary arts. It was, I'll admit, the easy choice. I had already been working in hospitality for eight years, despite Mum warning me against kitchen work (she's a trained chef too), and baking at her work from as early as 2000. I did well. I even got a nice certificate at one point. Michael Meredith was there.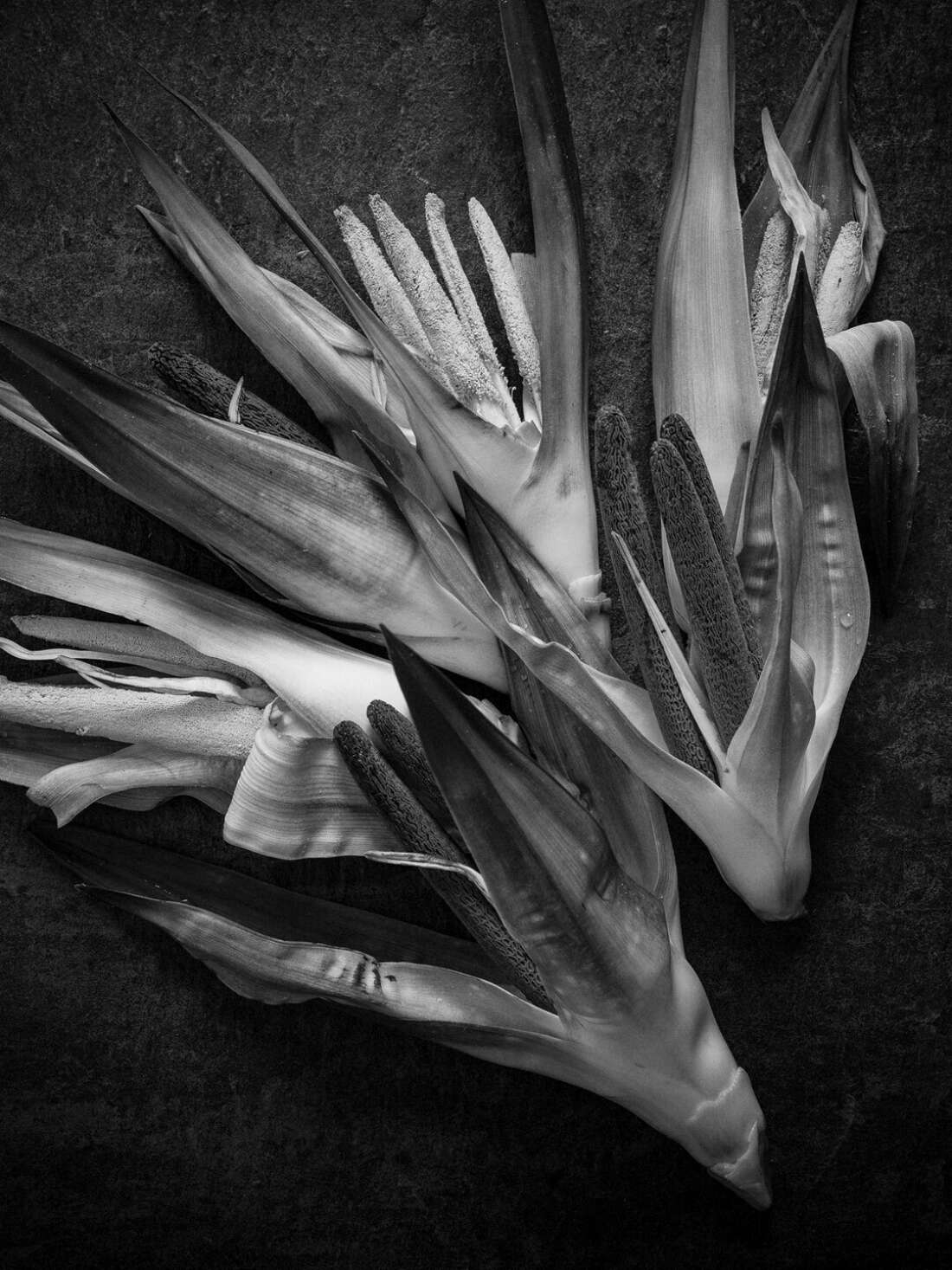 In one of my first classes, the question was raised: "What is New Zealand cuisine?" The usual suspects came up — summertime barbecues, pavlova, hokey pokey ice cream…onion dip. Some classmates contributed local traditional foods, but as the only Māori person in the room, I was struck by how I had barely experienced these things being touted as 'ours'.
Like them, and like Monique Fiso (according to Brian Ng for Eater USA), all I knew about Māori cooking was hāngī and boil-up (and fry bread!). We didn't eat those things at home, because hāngī is hard work, not appropriate for a family of two, and landlords don't take kindly to you digging up their lawn and setting things on fire. Mum's vegetarian so a pork bone-based soup was never going to be the go. We did eat fry bread with jam, though, which in my humble opinion, goes way harder than any scone ever could. It is fried, after all.
While I was growing up we ate white people food. My earliest food memories are these: porridge, made in a veritable vat, for breakfast before 5am. Those fizzy, chalky lollies from an ancient gumball-style vending machine at the panel beater on Marua Road. Riding my pedal tractor, with my neighbour in his trailer, to the dairy for a scoop of orange chocolate chip. I don't remember stealing a pork chop off of my dad's plate but I've heard the story (I said I didn't want one, and then I changed my mind — sue me!). All of these things happened before I was six years old. After that, food blended into life — notable only were the birthday cakes Mum made (a pyramid with biscuit-crumb sand and a giant chocolate chip cookie layer cake spring to mind).
As a self-sufficient adult, I still eat white people food. It remains the most accessible in terms of ingredients, regardless of the multiculturalism of Auckland city ("ethnic" — in aggressive air-quotes — or "international" aisles are the greatest section in the supermarket, though nothing holds them together other than them being perceived as 'other'). Traditional Māori ingredients are even harder to get hold of than those of almost every other culture that has taken up residence here. That said, I have a kawakawa bush absolutely flourishing in my garden and while I admire its beauty I have yet to involve it in my kitchen in any way. That's on me.
On the flipside of this inaccessibility, however, there exists Hiakai, Monique Fiso's restaurant where native ingredients and stories shine in every single dish. In 2019, for my birthday, I finally went. And I splurged. Ten courses at the chef's counter, with a non-alcoholic drinks match (alcoholic for Mum, who came with. Vegetarian menu for her too).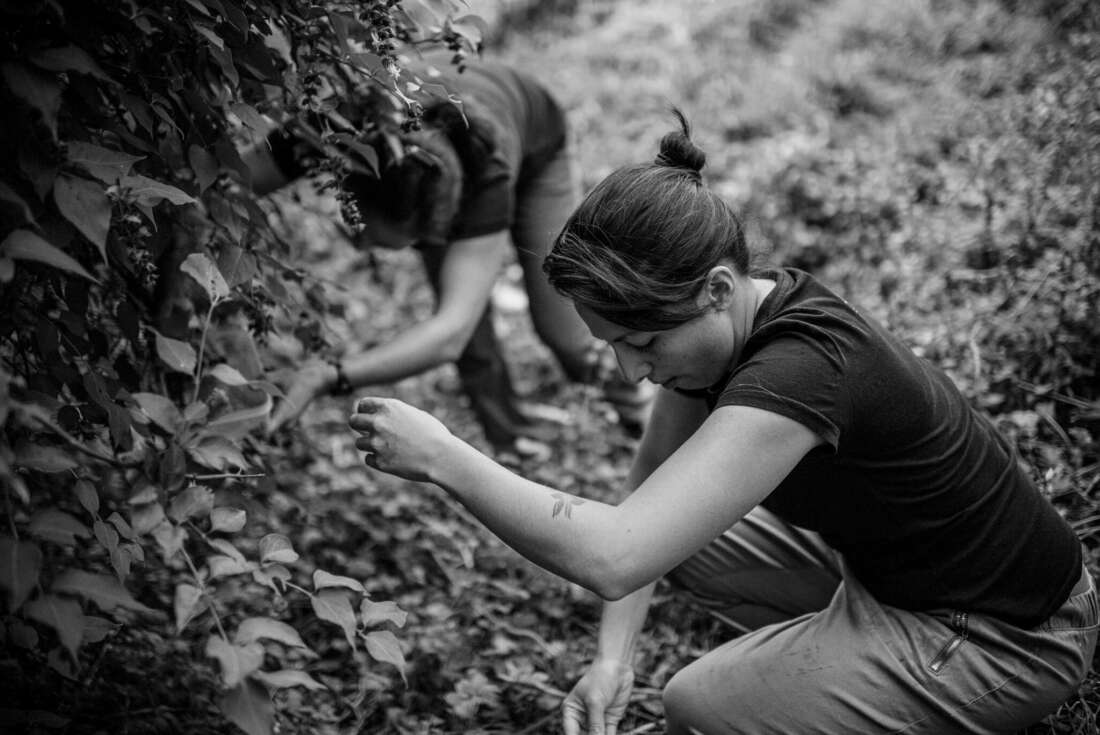 We were seated a little early, at 7:20PM. Over the course of the meal, we monopolised Monique and her sous-chef, Maxime's conversation — I remember an anecdote about Monique's birthday: after a long Saturday working alone on a shoot for Whittaker's, she bought pizza for her family on the way home, only to find that they had all forgotten about it. My sob story, offered in exchange, was that the trip to Wellington, and the dinner, were my present to myself. But not drinks, as Monique (my best friend, you'll recall), covered the pairing as a gift and gave us copies of the menu as keepsakes. By then it was almost midnight. I'm sure everyone desperately wanted us to go home so they finally could too.
This meal was the best of my life. I've stated that this "small honour might never be surpassed because I don't think any other food experience could contain everything I received in those hours." This meal was my homecoming. You know the scene in Ratatouille when Anton Ego eats the eponymous dish and is transported back to his childhood? That was me, but each bite took me to some place I'd never been before. A little nostalgia, sure, but for the most part I think it took me forward. It reminds me of a whakataukī I came across in Hiakai: "ka mua, ka muri." Walking backwards into the future. Sounds about right.
The evening began with snacks. Monday's forage had only yielded two kareao shoots, and Mum and I were lucky enough to have them. We also had rēwena parāoa with tītī fat butter; dry-aged, cold-smoked kahawai on rēwena starter crisps; miro-braised cassava with kawakawa berry hot sauce; and cured groper belly skewers with a stout glaze. Of the remaining nine courses, I don't know that I could choose favourites. I'll make some special mentions though: soy-glazed kamokamo with pumpkin seed tahini and puffed wild rice! Ika confit with mussel broth, horokaka, and crispy squid ink! Kawakawa sorbet with lime gel and meringue! Mānuka honey 'cloud' with toasted milk crumbs and whipped goat's cheese! And last but not least, the petits fours: a little wooden box filled with horopito bonbons, mamaku delight, and miniature coconut creme cookies; a cloud-filled cloche hiding a nest of smoked harakeke chocolate truffles; and citrusy tarata marshmallow impaled on a sprig of the plant itself. Goodness. Maybe the petits fours were my favourite after all.
Needless to say, my colonised mind had been blown. This is what we should be doing across Aotearoa. Obviously a fine-dining price-point is a different kind of inaccessibility, however with visibility comes demand, and more prominent and reliable chains of production. In writing this piece already I have learnt of a Facebook group supplying tītī to those who are paying close attention, and a wholesale supplier making some indigenous products (kawakawa, horopito, kareao) readily available. These are the foods that make us unique. People from around the world have immigrated here and shared their cultures' food stories and ingredients. For the most part, we have embraced and often celebrated those. It's about time we did the same with our indigenous ingredients and cooking techniques.
As all mixed people navigating this world know, there is a struggle feeling "enough" in any way. Being too much for some places, too little for others, though through your combined cultures you have a claim to any and all of them. For me, my heritage felt inaccessible before I found someone to learn through. I needed a starting point. In Hiakai, Monique gifted me everything I could have asked for in that regard: it's a guidebook on Māori history, tradition, and tikanga; on native flora and fauna, with notes on foraging and use; and recipes direct from the restaurant. Her desire to educate on Māori culture is evident, and that, along with her obvious work ethic and grit, inspires me as a person and chef. I hope in telling my story now, and perhaps again after I've actually achieved something, that I can inspire someone else in turn. I don't think I'll ever be someone's "hero" in the same way. But I will always be a brown person, existing in the world. And sometimes that's enough. For now, I think I'm ready to harvest my kawakawa.
Further reading (an added bonus because I want the people to know!):
There was a lot I read in preparation for writing this piece. Some recommendations that I couldn't reference or quote extensively are below:
Alicia Kennedy's weekly newsletter, From the desk of Alicia Kennedy, always, but particularly On Culture, and On Nourishment, both from May 2019. Alicia is a writer from Long Island, living in Puerto Rico. In her newsletter, as well as her podcast (Meatless), she discusses food culture, politics, and media, often with a focus on veganism.
Ligaya Mishan for T: The New York Times Style Magazine, an article titled The Chefs Redefining Polynesian Cuisine. It's just a beautiful piece of writing about chefs in the Pacific who are uplifting their cultures' cuisines that were rejected by colonisers. So evocative!
Jerry Saltz's piece in Vulture, called My Appetites, also published in May — I got deeply into food writing during the first lock-down. This article was only loosely related to my story in the way that it discusses how childhood experience can affect adult eating habits (I cut that bit out, in the end). It's more relevant to my life in general regarding the battle between gluttony and asceticism: for me, that is specifically one between having monetary capital versus cultural capital. It's really interesting.
Ruby White's A Noodle Odyssey, a tale about her family, from an earlier issue of Stone Soup. You can find it on the website. You should find her recipe for Sarawak laksa, and make it, too. It's one of my favourite foods. Coincidentally, Ruby's one of my favourite people.
By Ashleigh Payne. Photography: Aaron McLean & Tim D