Category — Features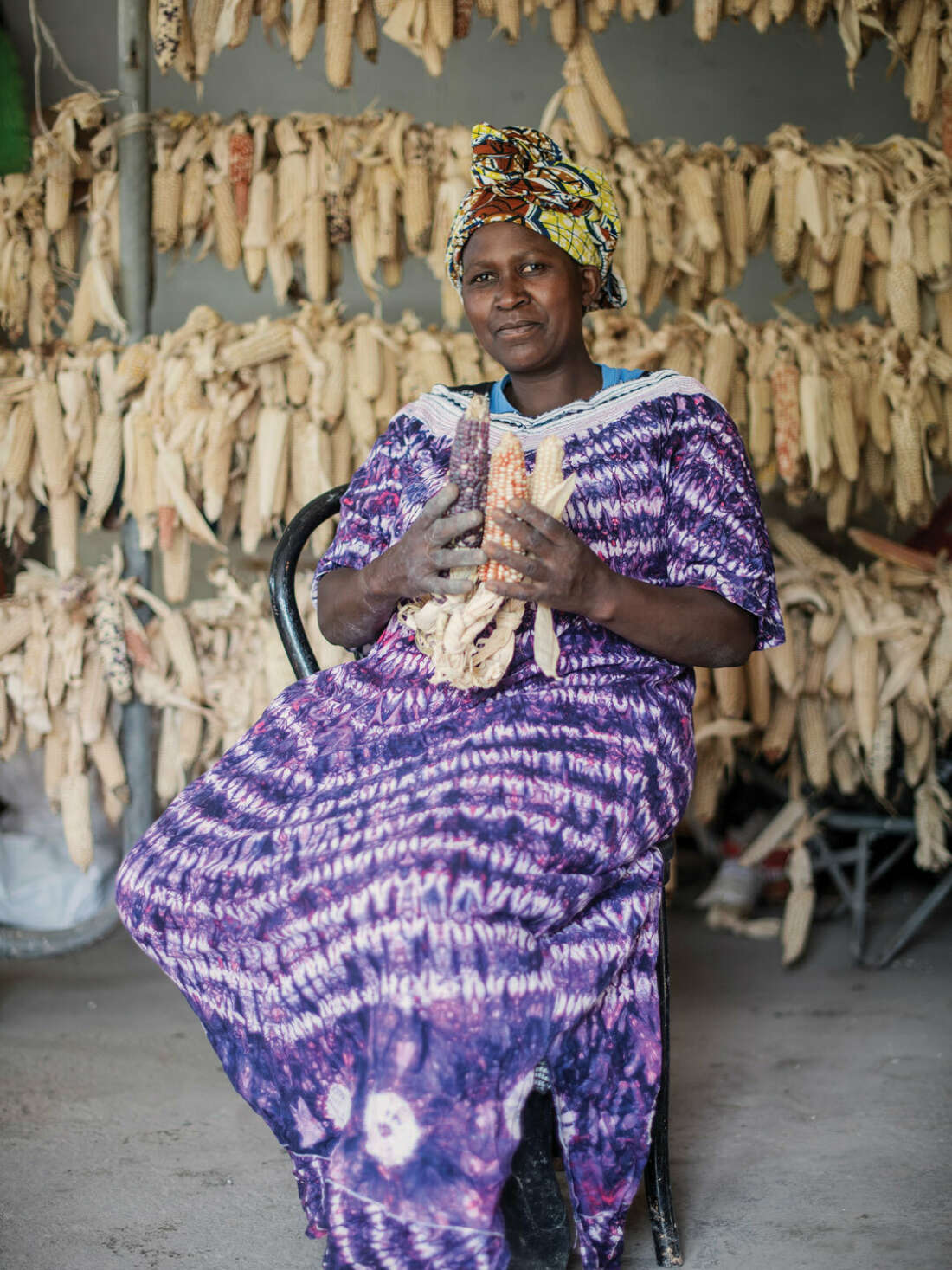 Setting Down Roots in West Auckland
"Without effort, no harvest will be abundant" – Burundi proverb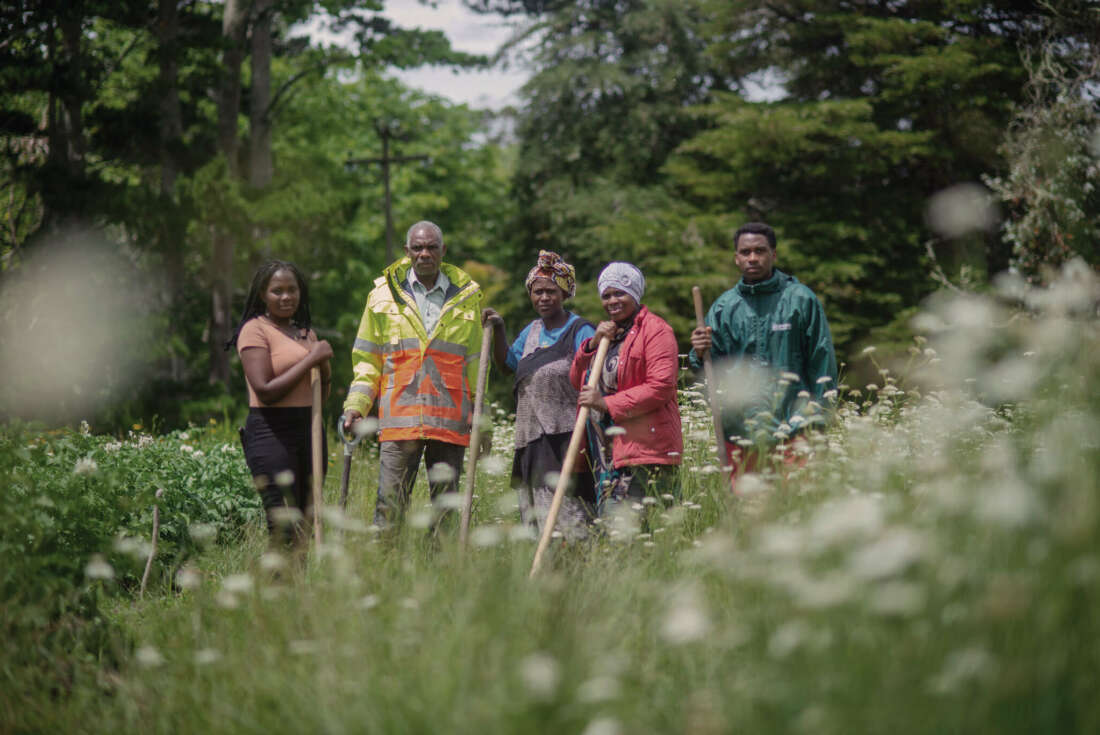 The Minani family have always been farmers. In their homeland of Burundi in Africa, that's what everyone has always done. When civil war broke out, Olive Minani and Martino Nkunzingoma crossed land and ocean, guiding their children to a refugee camp in Tanzania. After 15 years of waiting, the family arrived on the shores of Aotearoa.
West Auckland became their home. One of the first things Olive and Martino did was put in a vegetable garden. "We missed the tastes of home. You couldn't buy the fresh fruit and vegetables we cook with. We were worried; how are we going to eat the same foods we used to eat before?"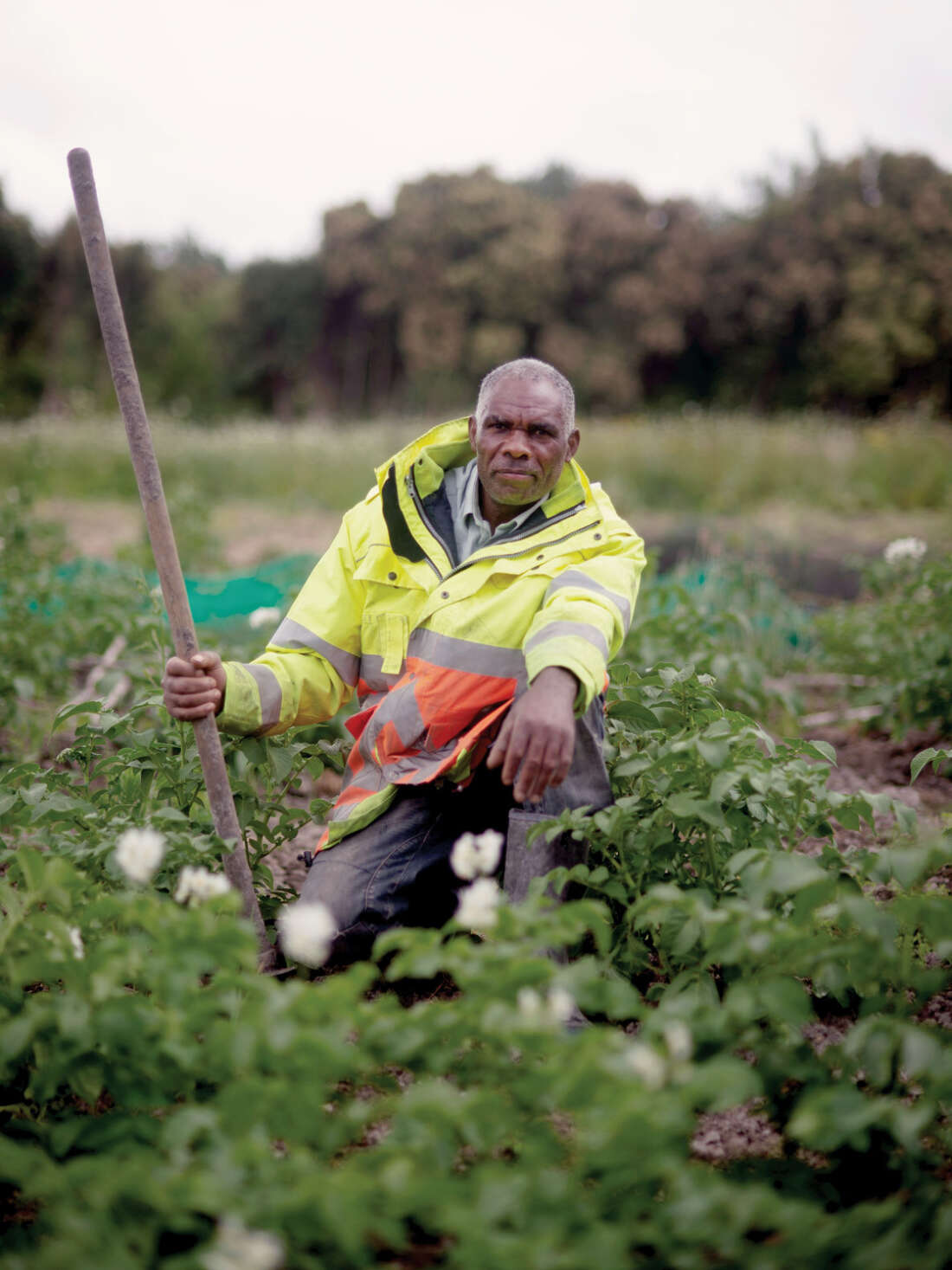 Olive started small, planting maize, pinto beans and bitter eggplant from seed gifted by migrant women in the community. "We'd heard farming in New Zealand was hard, but the soil is beautiful, our plants just grew and grew."
Always intending on returning to farming, Olive and Martino found work as seasonal pickers. It was in these fields they learned of an unworked plot of land around the corner in Westgate. The owners of the property were all too happy to see the land put to good use, so the Minani's got to work. They sourced heritage seed like maize, bitter eggplant and pinto beans, and hoed the first acre by hand.
"The owners were happy for us to use the land. We would keep the place tidy– mow the lawn, trim the trees– they said 'why not, let's see what you guys can do!'"
The food produced on this land sustained the family for two years. Seeing the benefits of the arrangement, the property owners offered the remaining three acres to the Minani's, with the understanding the family would just pay for the water they used.
Across the four acres, the Minani's grew enough to turn it into a business, selling at the Ōtara and Māngere markets.
"We had so much positive feedback from people. They would ask us 'how did you grow this? Where was it grown?' We just said that we tried, and we made it! We have always grown organic; people tell us they can taste the difference. People bring us seed they would like us to grow. This season we're trying peppercorns."
In the four years that have since passed, the Minani's have fine-tuned production. It's a true family business with all six children (now in their twenties) and more recently, four grandchildren, spending most days on the land. They've learned how to grow crops that Kiwis are more familiar with such as beans, corn, coriander and peas, while staying true to their roots by continuing to grow crops from their homeland.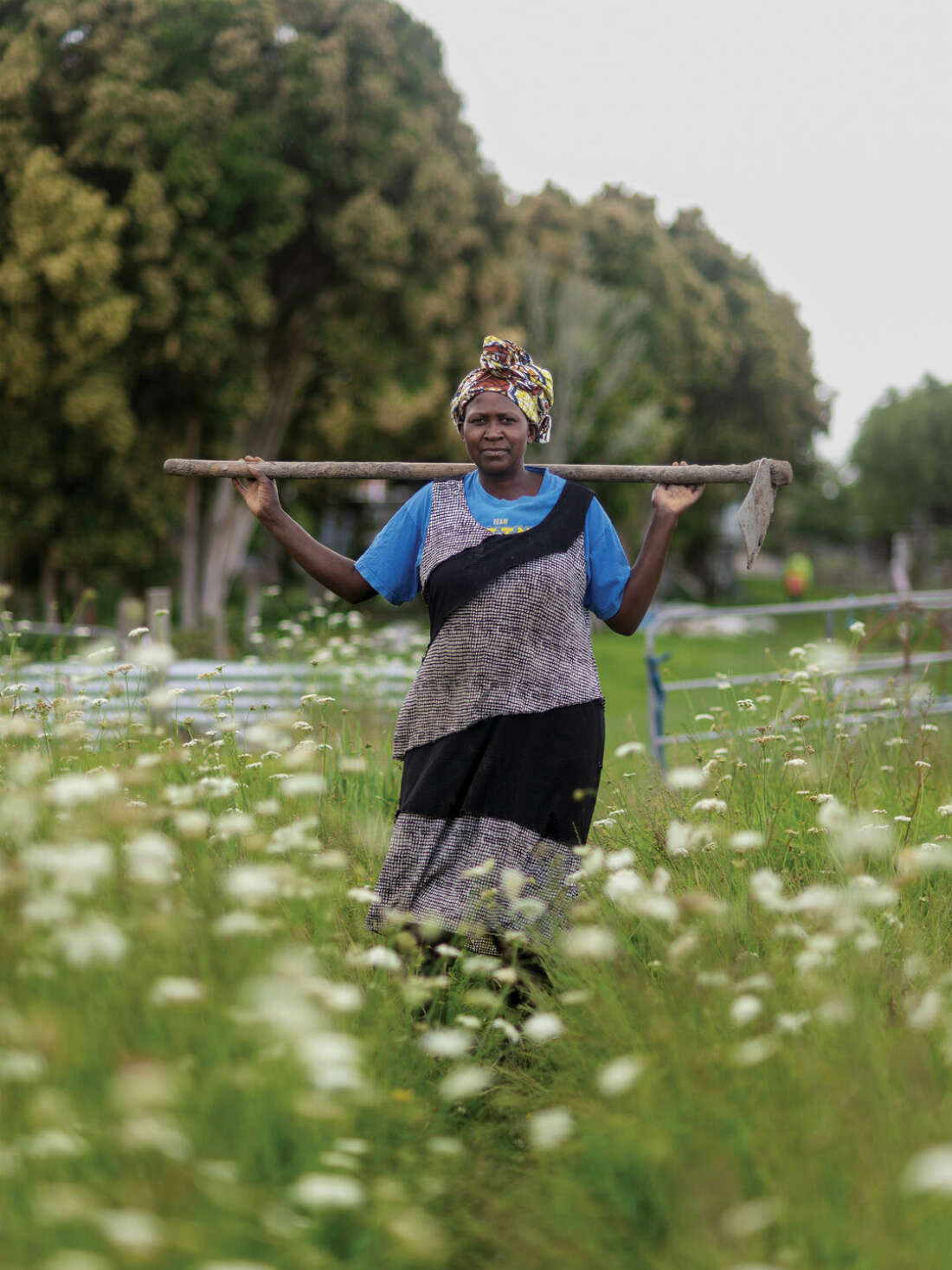 "People from different countries, we all cook different ways. We tell them how we cook, they tell us their way, and we think 'oh, we all eat the same things.' When people aren't sure how to use a vegetable, we give them recipes to try."
One of the biggest challenges for the Minani's was getting used to the seasons. Understanding what could be planted in winter compared with what could be grown in the warmer months brought plenty of trial and error. Thankfully, the family had a helping hand from the community, who offered guidance on planting with the seasons in Aotearoa.
"For us in Africa, all the seasons are the same. We use a hoe, plant the seed, and it will come up. We didn't need to worry about watering either, rain from the heavens was all we needed."
Season to season, the Minani's continue to learn from other farmers and their community of fellow migrants, seasonal pickers and other market vendors, who share tips to enhance production and reduce costs. Last winter they trialled resting some of the beds with peas. This process allowed the soil to be replenished with natural fertiliser and provided a cover crop over the colder months.
"We're now able to harvest the peas and plant other crops right away, without having to dig the soil again. It's worked really well for us." The sharing of knowledge is mutual, with the Minani's regularly sharing their tips on how to grow abundant corn and eggplant. "The way we farm is different from other farmers. They will tell us the way they grow their crops and we will tell them our way. We share ideas to learn from each other."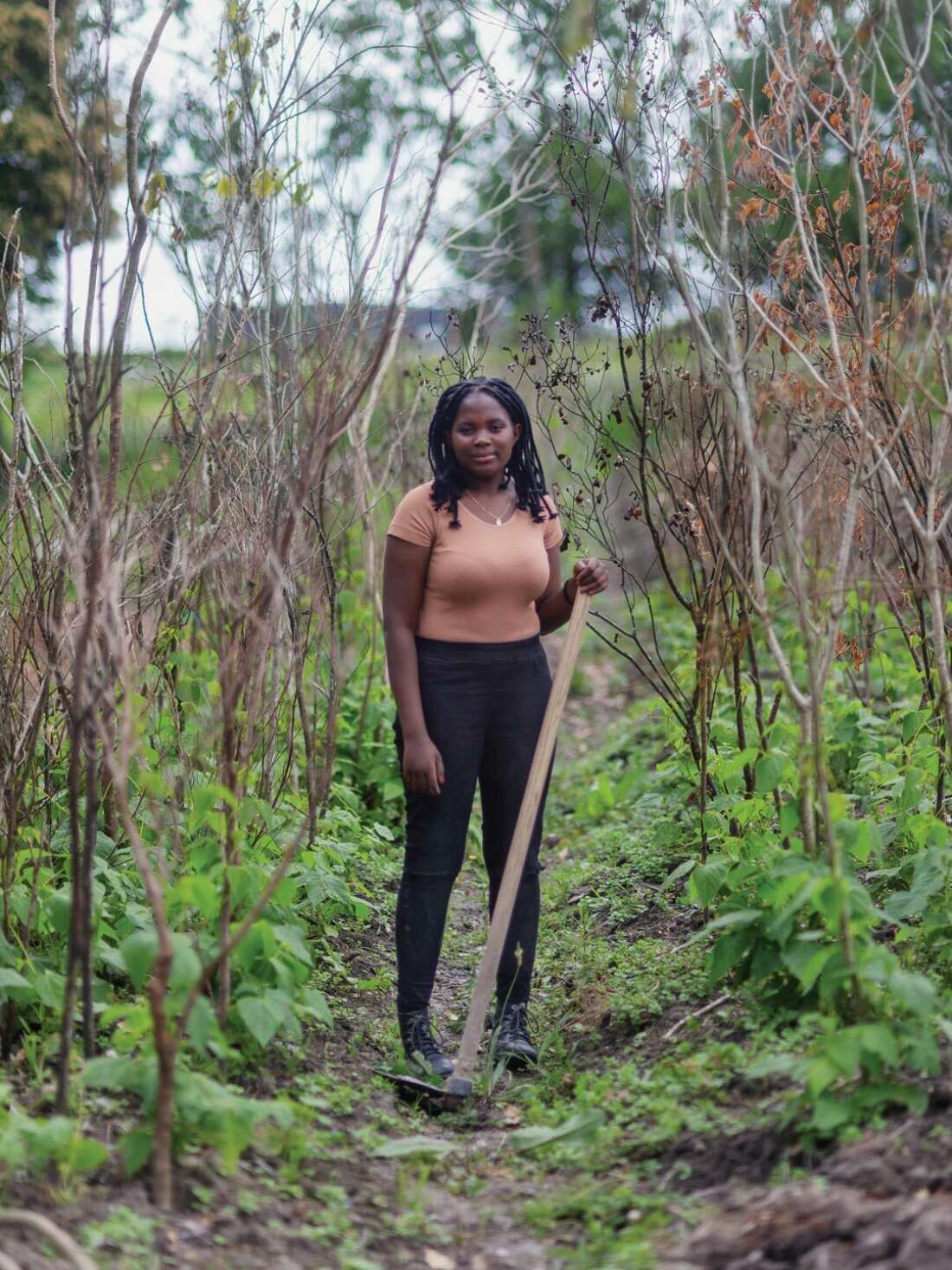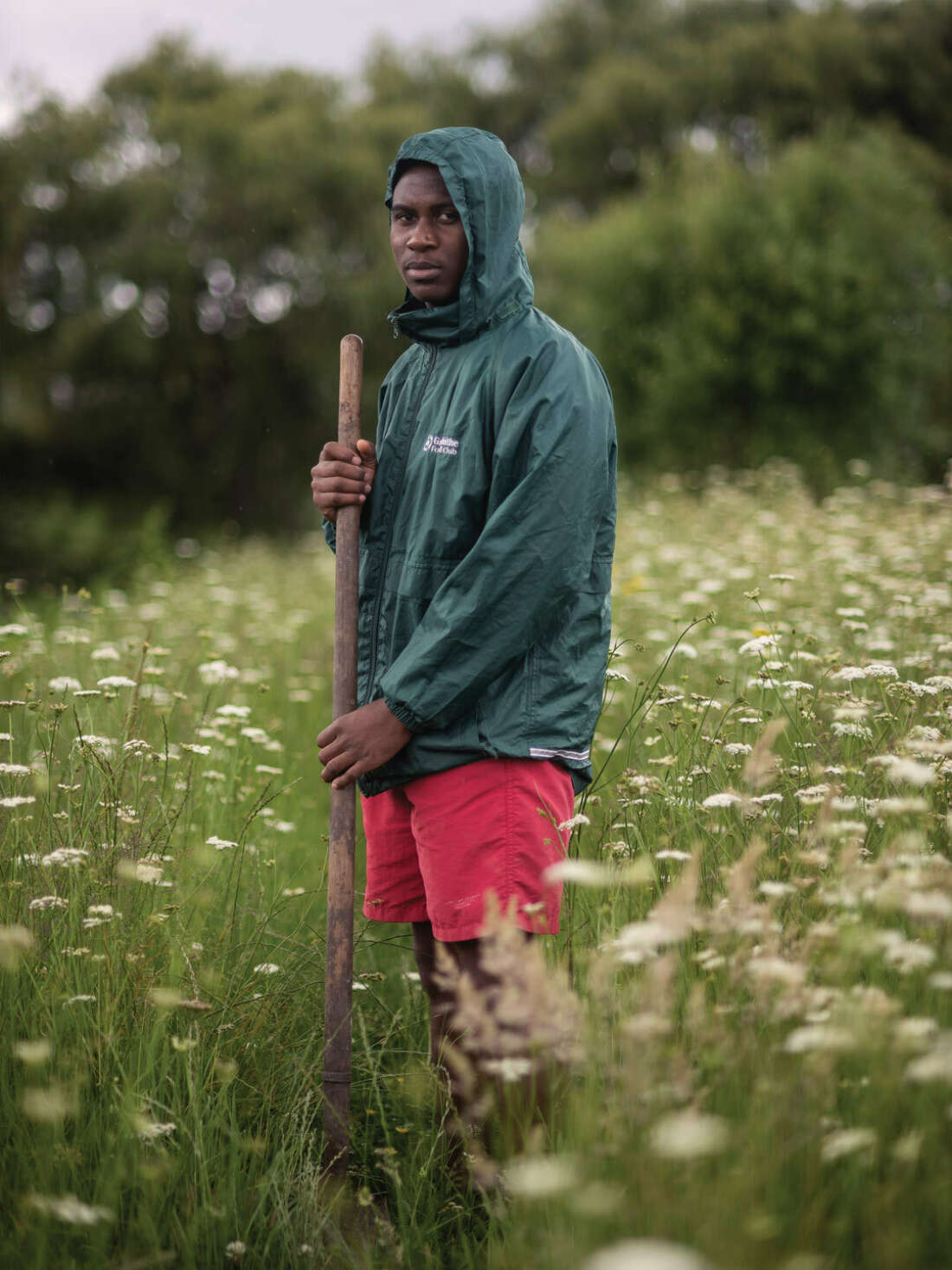 The land where the Minani's farm has recently sold. The new owners have agreed to continue the lease, adding a rental fee and formalising the arrangement with a two-year contract. Although the Minani's are grateful to be able to continue, the uncertainty of what might happen in two years' time holds them back from investing in the property.
The land needs an irrigation system, but without any ongoing certainty, the family will continue to water the beds by hand. They're always on the lookout for another piece of land which might be able to provide them with a long-term arrangement.
A new community market in West Auckland has meant the Minani's don't need to travel across the city to sell their produce. Henderson's Te Puna Market has been established by Kai West, a collective of organisations based in West Auckland working alongside the community to address food security and resilience in the area.
Te Puna Market has been designed to reconnect the Henderson community with local sources of affordable, healthy food. The idea for the market was raised after the local PAK'N SAVE closed last year, with locals wanting to see a market take its place. They brought the idea to Kai West, who worked alongside them to make a plan. Healthy Families Waitākere (a member of Kai West) worked with local growers, including Olive Minani, to develop the capacity and skills required to sell direct. They also secured funding from council-controlled organisation Panuku Development Auckland, bringing the idea to life.
Since opening in February, the market has continued to grow, developing an online click and collect service during the lockdowns. As Healthy Families Waitākere Food Systems Innovator, Michele Eickstaedt, explains. "COVID-19 has placed considerable strain on the food system, exposing the shortfalls of global and national supply chains. Te Puna Market works to localise food supply here in West Auckland, helping grow more resilient and connected communities."
To see this in action, the market brought in a steady wage for the Minani's through lockdown, enabling them to continue selling fresh produce throughout the weeks and months of lockdown. The family have since launched a Facebook group (M&O Organics) where they regularly post updates on the produce available and offer farm gate pickup.
"This work is our past, present and future– it's what we have always known. The children know grandma grows beans, grandma grows corn. That's what is on their plate. They are learning how we used to work farms in Africa, and they know where their food comes from. For us, this is what is most important."
Te Puna Market
Facebook @TePunaMarketHenderson
Saturdays, 7:30am– 1:00pm
16 Edmonton Road, Henderson
Facebook group – M&O Organics (TBC)
Join the Facebook page to see which markets they'll be at, and for farm gate pickup information.
Kai West
Kai West is a collective of organisations embedded in the West Auckland community with a shared kaupapa to strengthen the local food system to increase food security and resilience. Current membership includes Healthy Families Waitākere, WEST, MPHS, Massey Matters, EcoMatters and Community Waitākere.
For more information on Te Puna Market or Kai West please contact Michele Eickstaedt – Michele.Eickstaedt@sportwaitakere.nz
By Grace Vujnovich. Photography: Charles Buenconsejo