Category — Features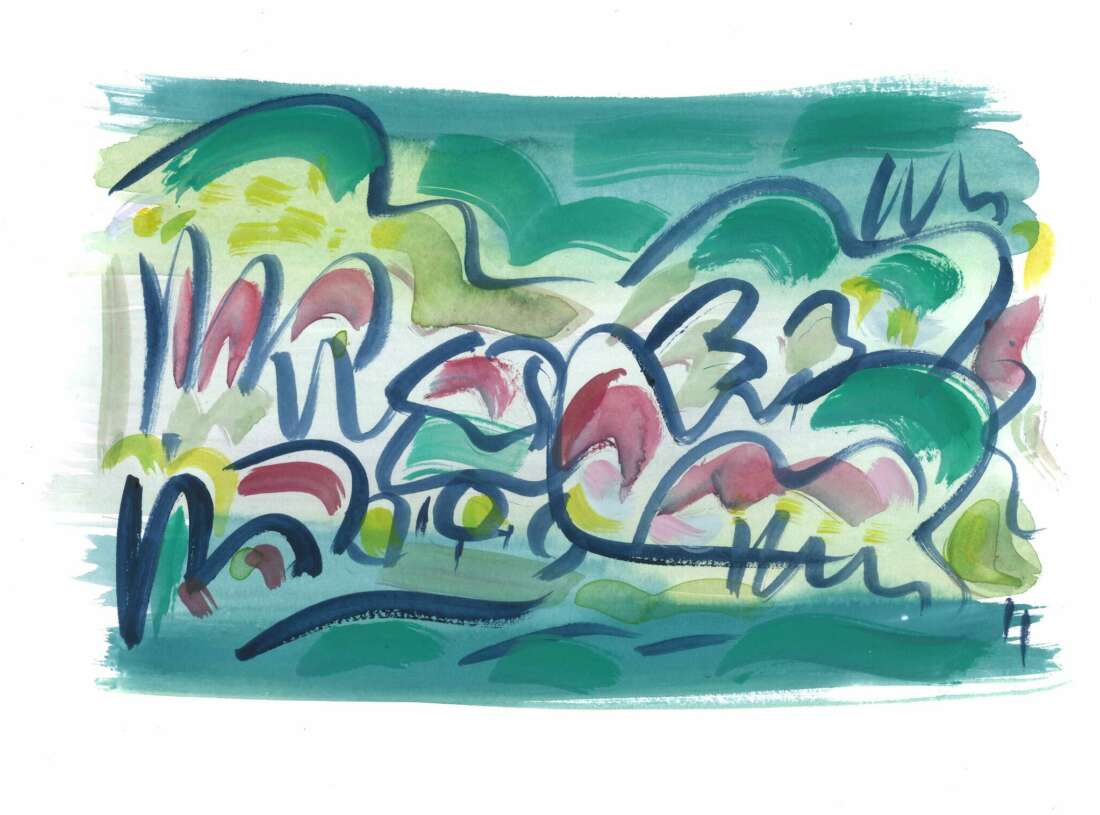 On growing a veggie garden (or not) with my parents during lockdown
Hannah Spyksma reflects on her relationship with growing and cooking food, and the complexities of a failed gardening project.
AT THE START of each week during the COVID-19 lockdown, I have been giving myself a pep-talk: this will be the week I will start writing about growing a veggie garden with my bubble-sharing parents.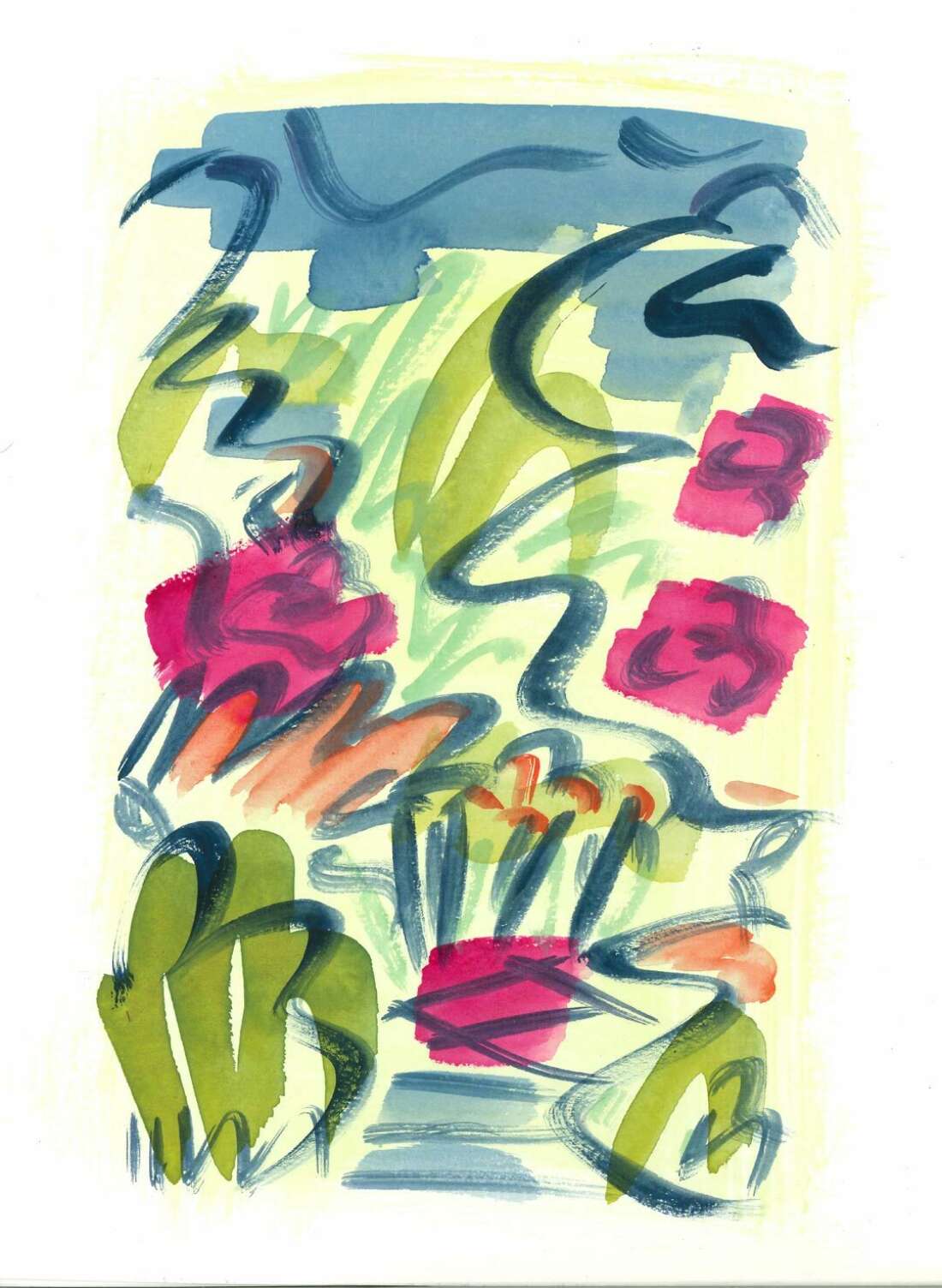 Week one: Buoyed with optimism for the project, I take some photos of seedlings bathing in the pithe morning light. So arty. Week two: Get distracted using up all of the fruit and veggies bought at the supermarket ahead of lockdown. Bake banana loaf, make banana and peanut butter slice and feel virtuous about putting leftover skins in our newly-established compost bin. The writing just isn't flowing but oh boy, my cooking game is ace. Week three: Life gets a wee bit hard. Accidently break my computer screen and lose all the writing I started. Have a minor break down and cave in to making cookies. What veggies? Week four: Mum and Dad's lettuce is ready…
Oh wait. Mum and Dad's lettuces are ready? When did that happen? I hadn't noticed how big they've got.
By the time we are almost through the level four lockdown my parents have created three different veggie beds around the new property that we all moved into in late January. They've pricked and graduated their egg-carton seedlings out of a make-shift hothouse into newly dug beds. They've watched the leeks, cabbage, broccoli and leafy greens double in size, and started eating fresh lettuce from the garden with every lunch.
I didn't even notice the third veggie bed for more than a week and I haven't even started writing about our joint veggie growing efforts by this point. But hey, I did start an Instagram account all about local growers, bakers and food makers in Aotearoa so I guess that's something.
THE OUTCOME OF THIS writing project isn't all that surprising, really. My parents are doers and I am a thinker. They are gardeners, landscapers and cooks by trade. I am a self-crowned dreamer and a writer, connector and communicator if I had to follow up with some definition of a trade. I grew up between a garden centre and a home with a veggie garden and orchard that shaped the rhythms of our days, weeks and years. Me – always off walking the hillside and the nearby beaches; dreaming and writing and thinking in my spare time. My parents – working, planting, nurturing their garden and quietly, in the background, sewing a connection with the earth into the fabric of my life.
I find this paradox between doing and dreaming quite striking. A reflection I made in the midst of baking those cookies during week three. How is it that someone can believe so much in certain ethics and ideals yet lack follow-through, even when help is quite literally on their back doorstep?
Summer: Spinach, silverbeet, tomatoes, basil, beans – so many beans. Eat on repeat until it doesn't matter what the dish is, it's probably some combination of what's fresh and abundant in the garden. Autumn: Grandma calls and she is worrying about the pears again. She might start shipping up boxes from her laden tree if we don't calm her down. Nothing should go to waste! We know, we know. Winter: By the time I'm old enough to really care what the winter veggie season is like, Mum and Dad have a new business providing catered coastal walking retreats from our old house. The business closes for the winter and so I don't go home on weekends, tune out to the growing season. Spring: The earth is turned in the garden again. Asparagus, new lettuce, fresh herbs. We eat it all with devotion and attention.
This upbringing sends me into the world with an intimate, inherent sense of pride and care for land and nature. I am cause, passion driven and quit university after my first year. I decide my goal is to open a cafe with an organic veggie garden out the back that will supply it with fresh produce.
Somehow, I end up as a journalist instead. At one point I worked front-of-house hospo in the evenings, my full time reporter job 9-5. I move around the world seeking out knowledge and experiences that grow my understanding of how communication connects us to people, places.
The veggie patch waits. I tell myself it is never the right time. I remain deeply interested in caring for the environment and imagine a lifestyle that revolves around fresh produce and connection to nature. My dreams grow feverishly. The garden not so much.
AND HERE I AM. It's the COVID-19 lockdown, I'm in my 30s, renting an old cottage on the back of my parent's new property. Over-thinking, under-doing. Haven't written about starting that veggie garden and certainly haven't got much further with creating my own. Oh, apart from the pot of parsley out the front door which my parents have tasked me with keeping alive (I think it's a test).
I find this paradox between doing and dreaming quite striking. A reflection I made in the midst of baking those cookies during week three. How is it that someone can believe so much in certain ethics and ideals yet lack follow-through, even when help is quite literally on their back doorstep?
A big part of me wonders if it is a generational thing. Are my parents just better at getting on with the job than me and my peers who have grown up on the cusp of digital transformation and appreciate the world by seeking online connection first? Or is it a personality thing, where I have had such an implicit connection throughout my life with gardening that it exists as something ephemeral to my lived-experience? Always there and appreciated but never of my own doing.
SOMETIMES I GET caught up thinking about how my parents have lived the lifestyle that is dreamed of by so many modern, eco-conscious young people. Grow your own food, start your own business selling it, go to a permaculture conference and make friends with a graphic designer who just gets you; who will end up taking care of your entire brand and refresh it with bright, vibrant colours when you start a cafe attached to the garden centre you've built by hand.
I pry business information and some form of oral history out of my parents over long dinners during lockdown. I dream of writing a book about their experiences. How did they do it? What was their secret? What can they teach me and my generation about gardening and marketing a small, environmentally friendly business?
You have to love what you do, is what my mother always says. Everything stems from that. I know her story well. It started with nurturing one plant on her balcony and being enthralled by watching it grow, the rest is history. She couldn't stop caring about plants.
Towards the end of lockdown, when I have once again let my pep-talk slip and the writing is still not flowing, I let myself go. Give up on the mission of creating a cleverly worded piece that meticulously documents my parent's gardening processes and my learnings along the way. I clearly don't love it enough to even get started.
Instead, I spend hours baking humble offerings to share with my family: cinnamon and walnut brioche buns, apple cakes, hot cross buns, crumbles and porridges with seasonal stewed fruits and as a precursor to the sweets – salads and vegetable dishes that use up everything in the fridge. I glean endless satisfaction in making sure limp celery doesn't go to waste, making pesto cobbled together with its leaves and parsley from the one pot of herbs I do take care of. Each dish creates an opportunity to connect with my family and ask them all the questions I have about plants and gardens and vegetables and climate and seasons. This connection, it's what I love.
On the day before my mini-breakdown in week three, I source some rye flour. On finally writing this I realise I am nurturing the sourdough starter with devotion and care of a gardener tending to a new veggie patch. Every day I rotate the jar towards the sun, move it around the house to get the most light, cosy it up to the heater in the evenings, feed it with diligence and ensure it has everything it needs to grow through the cooler autumn days.
Illustrations: Kirstin Carlin