Category — Recipes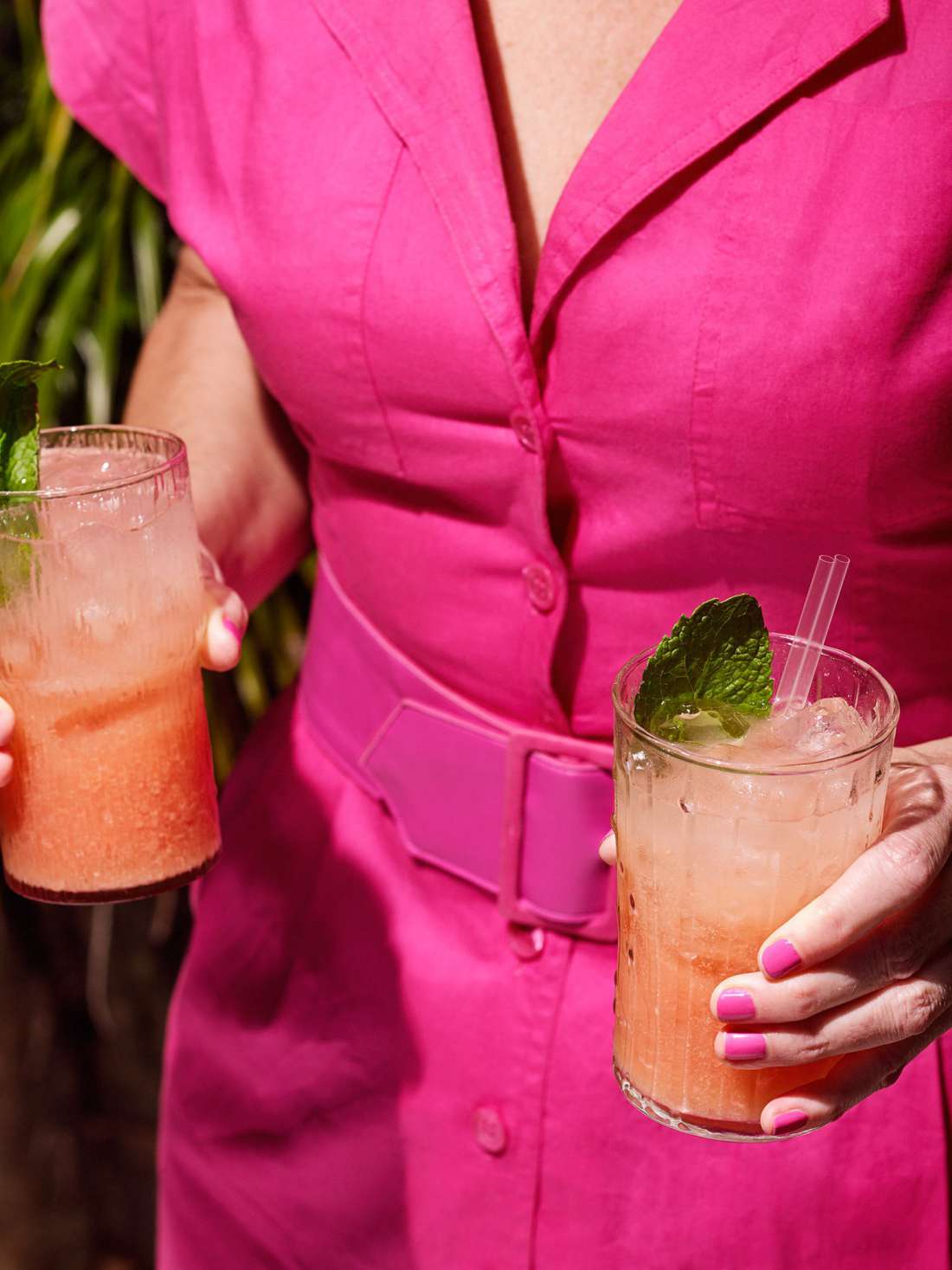 Mixed feelings over mixed drinks
Jonny Almario (@jonnyalmario) of K Road's Madame George fills our glass with summer vibrations.
Montenegro spritz
Bitter sweet with a hint of citrus, this is a play on the classic Aperol spritz, served as a digestif rather than aperitif.
45ml Amaro Montenegro*
45ml pinot blanc or similar (We used Domaines Schlumberger Les Princes Abbés pinot blanc 2013)
45ml soda
thin lemon slices to garnish
Build in a tumbler or wine glass with lots of ice, stir briefly and garnish with lemon slices.
*Amaro Montenegro is an Italian herbal liqueur
Cobbler
This is a great recipe to use up any white wine sitting in your fridge that may be on its last legs. Just add a bit more sugar and fortify with half a shot of your favourite spirit.
Perfect for those scorching summer days, this recipe can easily be adapted to use any combination of citrus and berries. The sugar used to sweeten the drink can be substituted with honey, maple or agave.
90ml aperitif wine or sherry (or leftover white wine fortified with sugar and spirits)
5ml sugar syrup (1:1 sugar to water)
2-3 dashes of orange bitters
grapefruit and strawberry, or any combination of berries and citrus
Build over crushed ice and stir. Add more crushed ice and garnish with seasonal fruit.
Late-summer Collins
A hardened fruity lemonade that is great all day, everyday. If you are in a hurry you can muddle the fruit and sugar instead of making a coulis as we have done here. Feel free to replace the apricot and star anise with any combination of summer fruit and spices.
10 apricots
1 tablespoon sugar
1 star anise
45ml of your favourite gin
20ml lemon juice
soda water
Cut apricots in half and remove the stone. Place in a pot on the stove with the sugar, star anise and a splash of water. Cook for 20 minutes over low heat until the fruit has broken down in to a coulis. Strain through a sieve.
Add 30ml of the coulis to a tall glass. Top with gin and lemon juice. Stir, add ice and top with soda water.
Watermelon cooler
45ml blanco tequila*
30ml watermelon puree (blitz watermelon in a blender, strain and sweeten to taste if needed)
15ml lime juice
pinch of salt (optional)
soda water
watermelon wedge to garnish
Pour the ingredients into a tall glass, mix briefly and add ice. Top with soda, garnish and serve with straw.
*If you can get your hands on a decent joven mezcal, try subbing it for the tequila for a slight smokier and vegetal twist.