Category — Features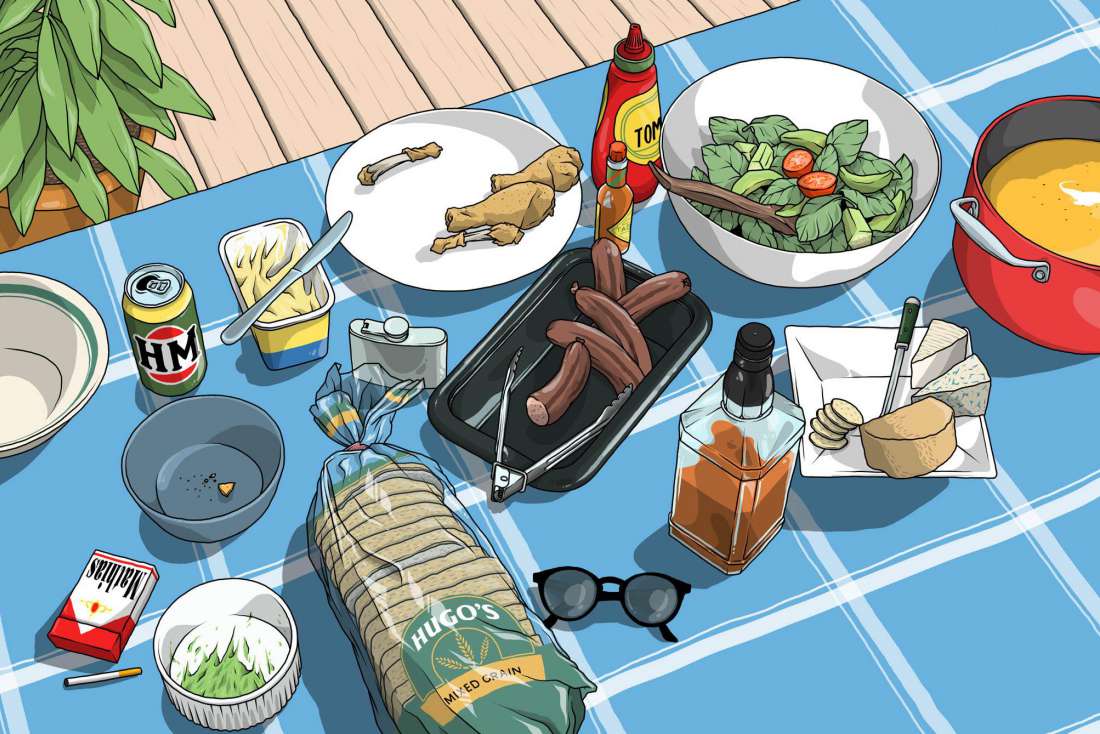 Summer Eats
These recipes — and the others in Volume 3 — add up to a perfect pot luck party. Ring up your mates, assign them a dish, light a fire and turn up the tunes.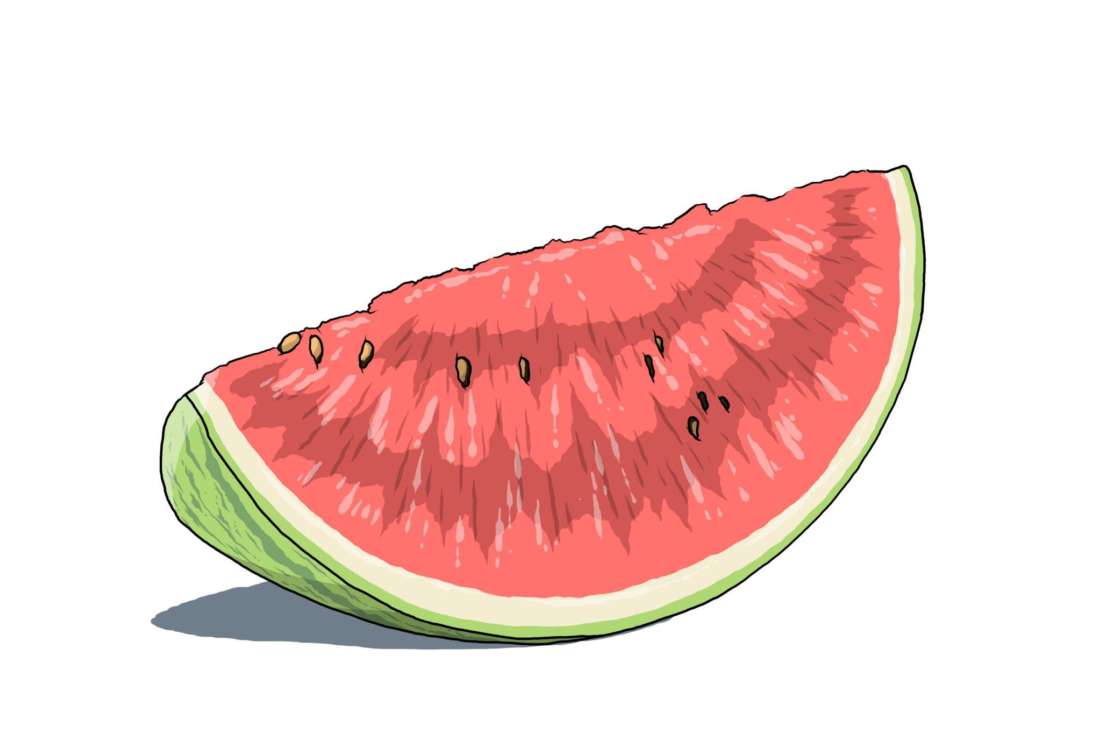 Boozed-up watermelon spiders – Leisha Jones
Fresh watermelon juice is summertime happiness in a glass. Here we double the happiness with the addition of vodka and ice cream.
1 watermelon (one large watermelon will yield a full jug of juice*)
vodka of your choice, one shot per spider
vanilla ice cream, 1 scoop per spider
soda water
Cut all the flesh from the watermelon into manageable chunks. Blend in batches, then pass through a sieve. Alternatively, you can use a juicer.
In a tall or milkshake glass stir together ½ cup of watermelon juice with a shot of vodka, add a scoop of vanilla ice cream and top with soda.
Serve with a spoon and a straw.
*Any leftover juice can be used in mimosas; mixed with vodka, fresh lime and loads of ice; or frozen in ice cube trays to add to drinks later.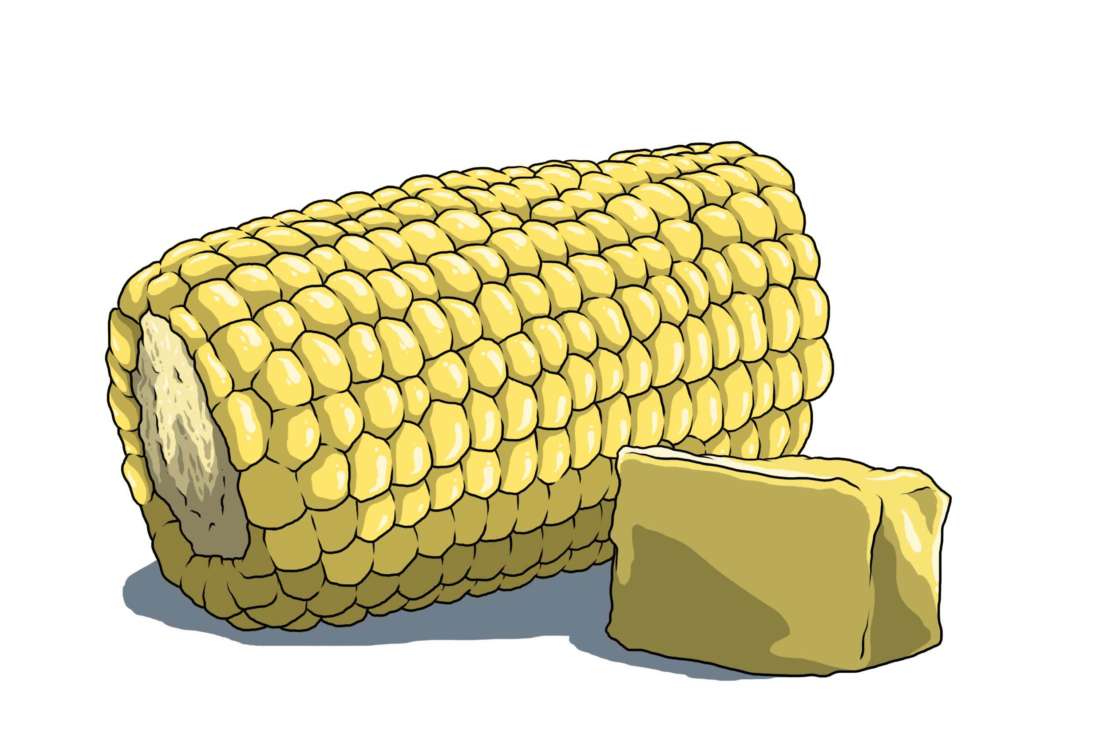 Fresh corn butter – Leisha Jones
At the height of its season, you need not mess with corn too much. It's delicious and sweet enough as it is.
4 ears of corn
3 tablespoons butter
salt and pepper
sourdough bread, garlic clove, olive oil, chilli flakes, lime and coriander to serve
avocado and bacon optional
Remove the husks from the corn and blanch in boiling water until cooked. Remove the kernels from the corn with a knife. Do this over a bowl so that you catch any juices that might drip off in the process. Reserve the corn cobs for another use.*
Blend the kernels, butter and salt and pepper with a stick blender to a chunky, spreadable consistency.
To serve, grill or toast your sourdough bread so it has a little char on it. Rub the toast with a cut garlic clove, drizzle with olive oil and apply a generous spread of corn butter. Garnish with salt, pepper, chilli flakes, a squeeze of lime and coriander leaves.
Adding crispy bacon and avocado is always a good idea.
*Use your leftover cobs to make a corn stock. Simply add to a pot with salt and plenty of water to cover. Simmer until the stock is deep, golden and corny. Freeze in batches and use to make light summer soups, or to cook polenta.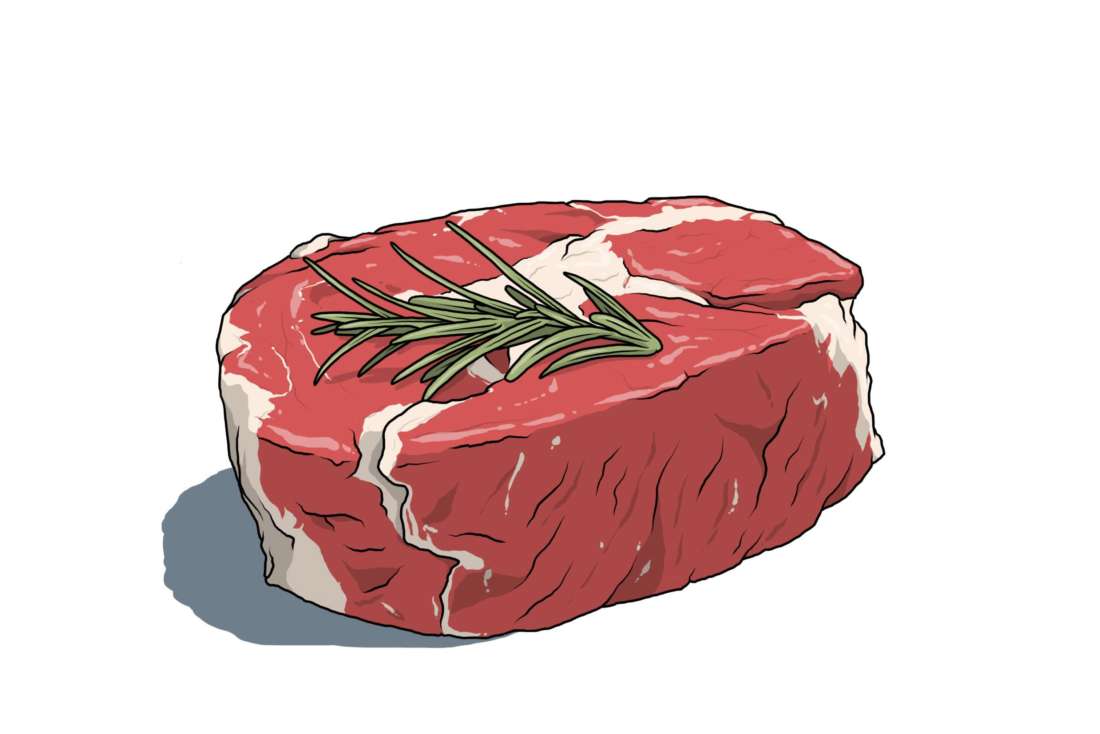 Thai beef carpaccio – Leisha Jones
This Thai twist on a classic carpaccio is light, zesty and full of flavour. Perfect on a hot day with an ice-cold beer.
300g eye fillet (in 1 piece)
1 whole pickled garlic bulb*, toughs ends and core removed, finely chopped, skin and all
1 bird's eye chilli (or more if you like it spicy), finely chopped
¼ cup fish sauce
juice of 2 limes
2 teaspoons brown or palm sugar
2 shallots, finely sliced
1 handful each mint and Thai basil leaves
1 tablespoon toasted rice powder**
Wrap the eye fillet tightly in plastic wrap and chill in the freezer for half an hour. This will make it easier to slice.
Unwrap the beef and using a very sharp knife, slice as thinly as possible. Place the slices of beef between sheets of plastic wrap and flatten them out with a rolling pin, then arrange on a platter.
In a bowl, mix together the pickled garlic, chilli, fish sauce, lime juice and sugar. Drizzle half this dressing over the beef.
Toss the remaining dressing with the shallots, herbs and toasted rice powder. Scatter the salad over the beef and serve.
*Available from specialty Asian supermarkets.
**Make your own by toasting jasmine rice in a dry frying pan until fragrant and lightly golden. Blitz to a fine powder in a spice grinder, blender or mortar and pestle.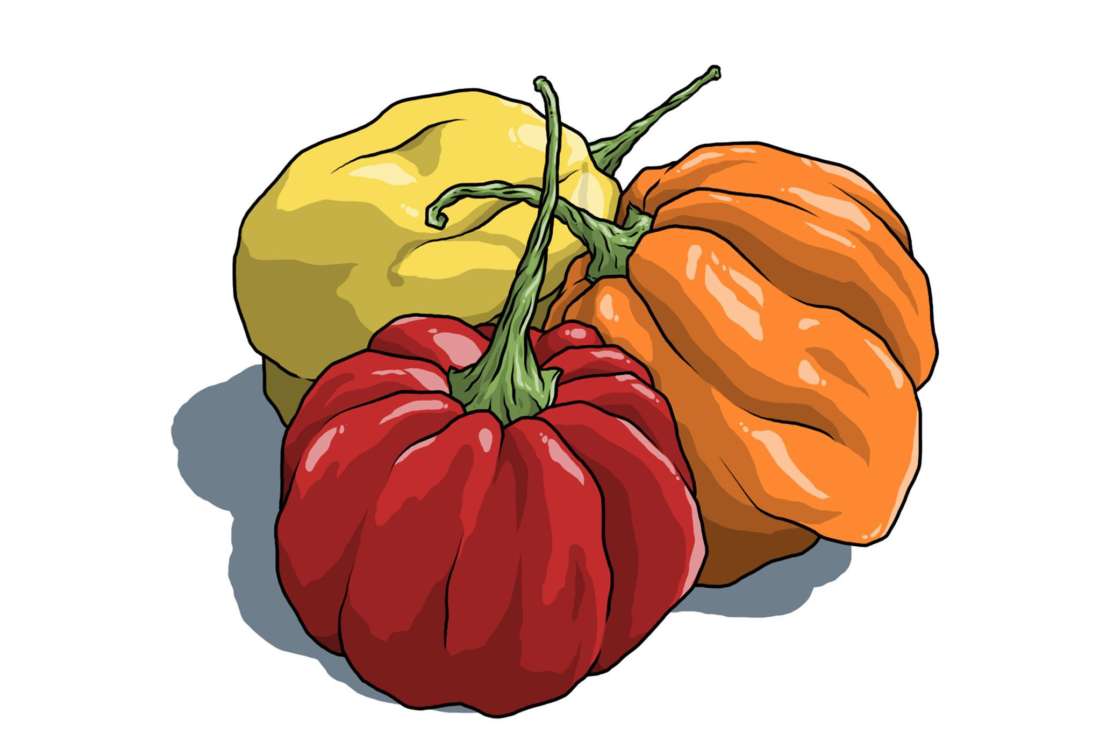 Marcus Ringrose's master jerk marinade
Marcus hails from London, where he fell in love with jerk chicken and Red Stripe at the Notting Hill Carnival and while working at Island Records, where chef Lucky Gordon would knock up a spicy jerk, rice and peas and a wicked curried goat infused in 'herb' for lunch. When he's not searing Sichuan spiced ox heart skewers over hot coals, he's trying to relive his Notting Hill youth with his ever-evolving jerk recipe.
Chicken, pork, prawns, fish, tofu and vegetables all work with this version of the Jamaican classic.
2 tablespoons whole allspice
1 tablespoon black peppercorns
1 teaspoon Szechuan peppercorns
1 teaspoon ground cinnamon
1 teaspoon ground nutmeg
1 tablespoon dried thyme
2 scotch bonnet chillies (substitute habanero, or 4 bird's eye or any hot chillies, finely chopped – wear plastic gloves!)
3cm piece ginger, peeled, finely chopped
6 cloves garlic, peeled, finely chopped
2 spring onions, finely chopped
2 tablespoons molasses, black treacle or honey
1 tablespoon brown sugar
1 cup lime juice
1 cup orange juice
½ cup malt or cider vinegar
1 tablespoon soy sauce
1 tablespoon fish sauce
a splash of Jamaican Rum… if you have some!
2kg bone-in whole chicken
In a mortar and pestle or spice grinder, crush the spices and thyme. Transfer to a bowl and mix with the remaining ingredients (except for the chicken).
Roughly cut the chicken into 8 pieces and score the breast, thighs and legs. Put the chicken pieces into the marinade and put in the fridge overnight to let the jerk absorb.
The key to good jerk barbecue is smoke – wood/charcoal, indirect heat, low and slow, with the lid on. If you're using a gas barbecue, but after an initial sear, put it on a rack, lid down. If you're using a standard oven, cover with foil until 10 minutes before the end. Whatever you cook on, rest for 10 minutes if you can wait that long! Serve with rice and peas, johnny cake and lots of Red Stripe Lager.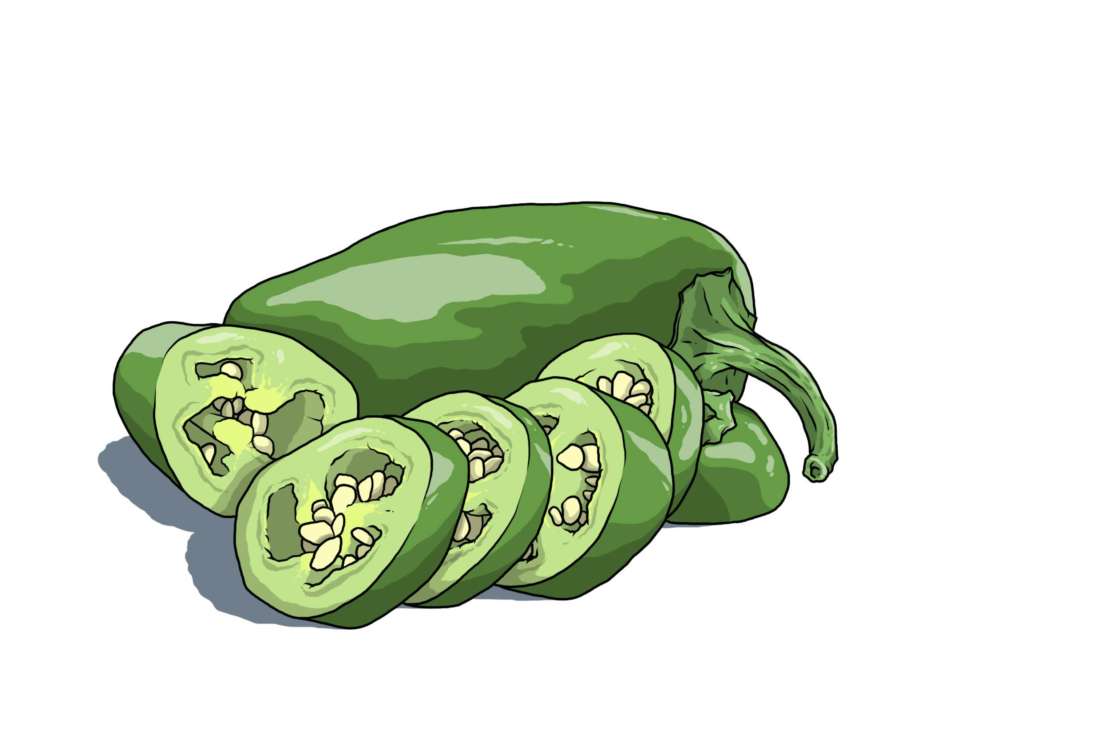 Spicy creamed corn a la Hartwood – Aaron McLean
Serves 6
I'm not going to lie to you, this is pretty much lifted straight out of the Hartwood cookbook, but it's my simplified version. If, like me, you haven't got the dosh to jump on a plane to Tulum, Mexico, I suggest buying the book, because as much as this unlocks the corn, you're at least going to want the ceviche and cocktail recipes too. It became a staple for me last summer when corn was cheap and abundant. Try serving it with Marcus's jerk chicken and some pickled watermelon rind.
4 ears corn
2 teaspoons unsalted butter
zest and juice of 1 lime
1 fresh jalapeno
¾ cup sour cream
coconut water
2 green serrano chillies, roughly chopped (you can substitute with another green chilli if you can't find serrano, but you might have to add some heat with the addition of one bird's eye)
salt
black pepper
Cook the corn over coals (rotating occasionally, until the husks are blackened and flaking off, the kernels are tender and charred in places – 10-15 minutes). Alternatively, remove the husks and put the corn under a hot grill or directly over a gas burner. Char the jalapeno in the same fashion. Let the corn and jalapeno cool enough to handle, then cut the kernels off the ears.
The residual heat in the corn should be enough to melt the butter but if you've let them cool to room temperature, you will have to melt it in a saucepan.
Put the corn kernels, butter, lime zest and juice, jalapeno, sour cream and 1 tablespoon of coconut water in a blender and puree until smooth and thick. You can add more coconut water if the mix is too dry to achieve the consistency you like. Add the serrano chillies, season with salt and pepper and blend. Either serve straight away if the timing is right or put in a saucepan for a gentle reheat while your barbecue bounty is resting.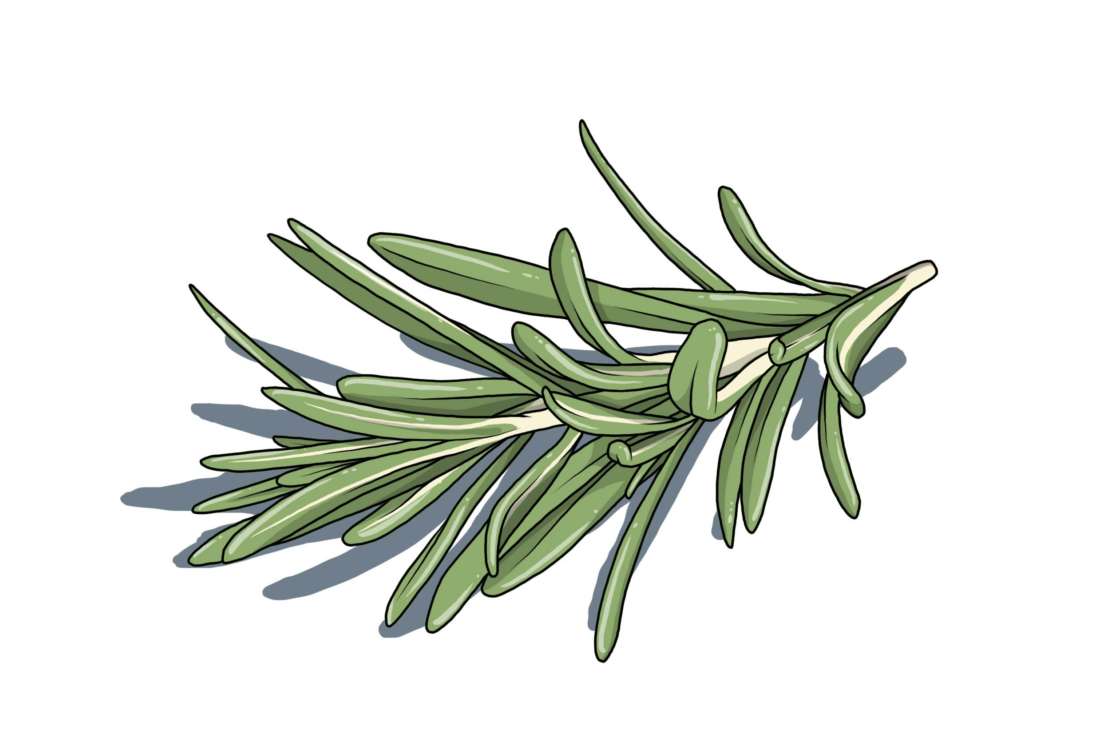 Hunan-inspired rub, marinade, dressing – Aaron McLean
Some years ago I went for my first trip to Shanghai with Fiona Smith and we found ourselves at Di Shui Dong, eating mountains of Hunan cumin ribs so spicy they justified our thirst for cheap watery Chinese beer. I could never really remember the exact spices that coated those ribs, although I've been back to eat them, but I've been inspired to use similar flavours – I add rosemary when using it with lamb to give a Kiwi slant – in a variety of ways at home since. To dress the meat of a whole ember-roasted lamb like they'd dress a whole hog in an Eastern-style North Carolina barbecue, to marinate a deboned leg of lamb destined for a rendezvous with some charcoal, or to finish a platter of lamb chops or ribs. Funnily, I haven't yet tried to replicate my Hunan rib experience. I reckon a platter of halved, basted and barbecued eggplant or slabs of tofu would coexist just as happily.
2-3 tablespoons cumin seeds
big handful of rosemary
1 tablespoon garlic, roughly chopped
2 fresh red chillies, deseeded, chopped
3-4 teaspoons dried chilli flakes
½ cup extra virgin olive oil
¼ cup red wine vinegar or apple cider vinegar
salt
pepper
Toast the cumin seeds over medium-high heat in a heavy-based pan, moving it constantly, until browned and fragrant.
In a mortar and pestle, crush the rosemary, garlic and fresh chilli into a rough paste. Add the chilli flakes and cumin and give it another quick crush, then add the oil and vinegar, season liberally and mix.
To marinate a deboned leg of lamb, make slices into the meat on the fat side of the leg so the marinade infuses the lamb. Place in an oven dish, rub the marinade all over the lamb and into the incisions. Cover and leave in the fridge for at least a couple of hours, preferably overnight.
Give it a fresh toss in the mixture before you put it on the grill or barbecue over medium to low heat, turning every 10 minutes, using the remaining marinade to baste. It will take between 30 and 45 minutes depending on its size. Rest for 10 minutes before carving.
Alternatively you could grill lamb chops or ribs and toss in the mixture once they come off the grill.
If you've got a bigger crew and the means and occasion to roast a whole lamb, I highly recommend it as a cost-effective and festive way to feed a crowd. YouTube is your friend for technique – search for asado. We need to build on our base recipe for this use. Quadruple the ingredients. Omit the oil, use 1 litre of apple cider vinegar and add ½ cup light brown sugar. I tend to make it the night before as I know I'll be busy with fire the next day. Once the lamb comes off the heat and is rested and carved, ladle spoonfuls of the sauce over the meat and toss to mix before serving.
Make sure you organise for your friends to bring flatbreads, harissa, green sauce, hummus, raw beetroot salad and loads of red wine.
And please, pimp my sauce. It's never the same twice at my place.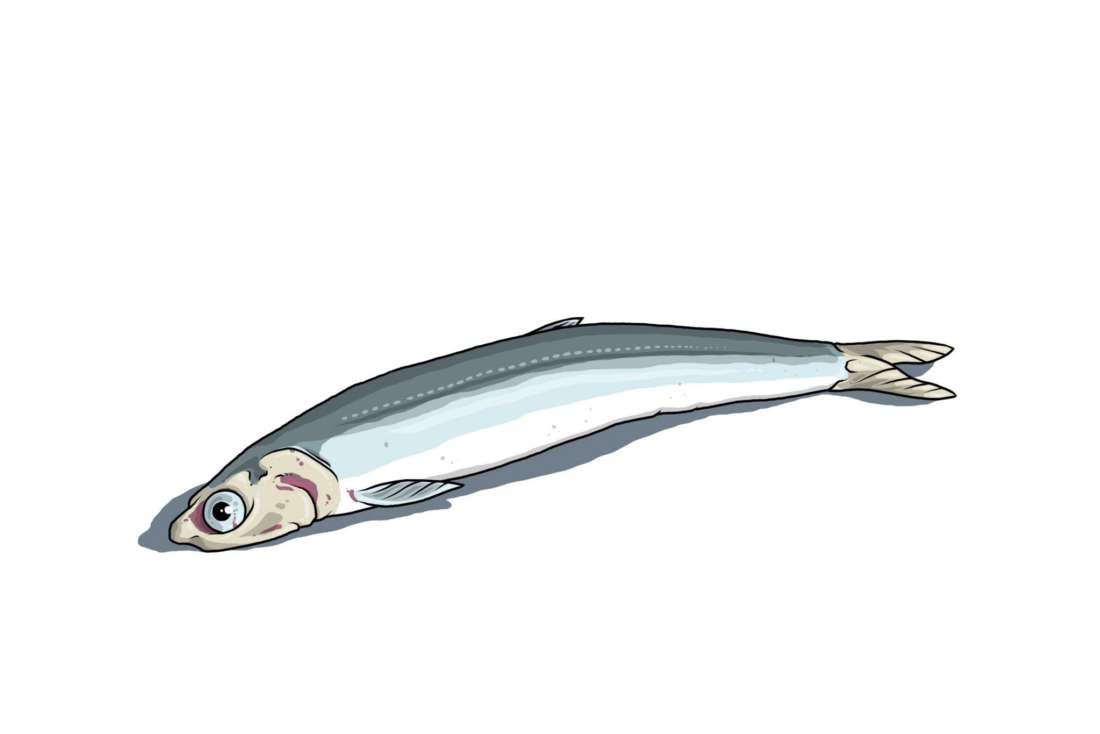 Every barbecue needs green sauce – Aaron McLean
Every barbecue – in fact every fridge – needs green sauce. Classic salsa verde is made with flat-leaf parsley, but I like to grab whatever tender herbs are in the garden. Lemon balm is constantly trying to take over my mint pot, so I always throw a handful of that in, as well as mint, and there's generally loads of fennel fronds looking for a home, so they tend to go in there. You could also use tarragon… whatever you like. The moral of the story: there are no rules. Herbs, anchovies and capers, good-quality oil and vinegar, it's a barbecue saviour.
4-8 anchovy fillets, depending on your umami desires
2 cloves garlic, peeled, coarsely chopped
2 tablespoons capers
1 tablespoon gherkins
4 large handfuls of green herbs – 2 of flat-leaf parsley, 2 of whatever takes your fancy
1 cup good-quality extra virgin olive oil
½ cup red wine vinegar
salt and pepper to season
In a mortar and pestle, pound the anchovies, garlic and capers (add salt and a splash of oil to help bring them together) into a paste. Add the herbs and continue to pound. Add the oil and vinegar, season to taste and mix. Alternatively, if you've got one, you can throw everything in a food processor. You won't retain the rustic texture but it'll be finished in a few seconds.
You're done! Pour yourself a wine in the knowledge that whatever people turn up with to contribute to your feast, you've got the means to make it taste delicious.
And remember, improvise – add some diced preserved lemon or chilli to give it a lift, Dijon mustard or crunchy breadcrumbs to bulk it out and give it texture.
Apero's green tomato & burrata salad with basil oil
Serves 2 as an accompaniment – scale up for a platter to feed a crowd.
200g (a large handful) basil
extra virgin olive oil
1 burrata (remove from the fridge an hour before serving to bring up to room temperature)
1 large green heirloom tomato (make sure it's kept at room temperature, not in the fridge – you'll get much better flavour)
1 teaspoon cabernet sauvignon vinegar
2 tablespoons extra virgin olive oil
2 tablespoons crispy shallots (or use croutons or pine nuts if you prefer – anything with texture and crunch)
a generous squirt of basil oil
salt & pepper
To make the basil oil, boil a pot of water, add salt and the basil and blanch for 2 minutes. Drain and submerge the basil in ice-cold water. Drain again and press the basil in a sieve to squeeze out all the liquid, then blitz with extra virgin olive oil.
Firstly peel the tomato. Cut a small cross in the base of the tomato and plunge into boiling water for about 30 seconds, remove and peel – the skin should come away easily.
Slice the tomato widthwise and fan out on a plate. Season each slice with salt and pepper and drizzle with the vinegar and olive oil.
Place the burrata in the middle of the tomato.
Cut the burrata in half to expose the middle, season and add a good squirt of the basil oil.
Finish with crispy shallots and garnish with fresh basil leaves.
Bon appétit.