Category — Recipes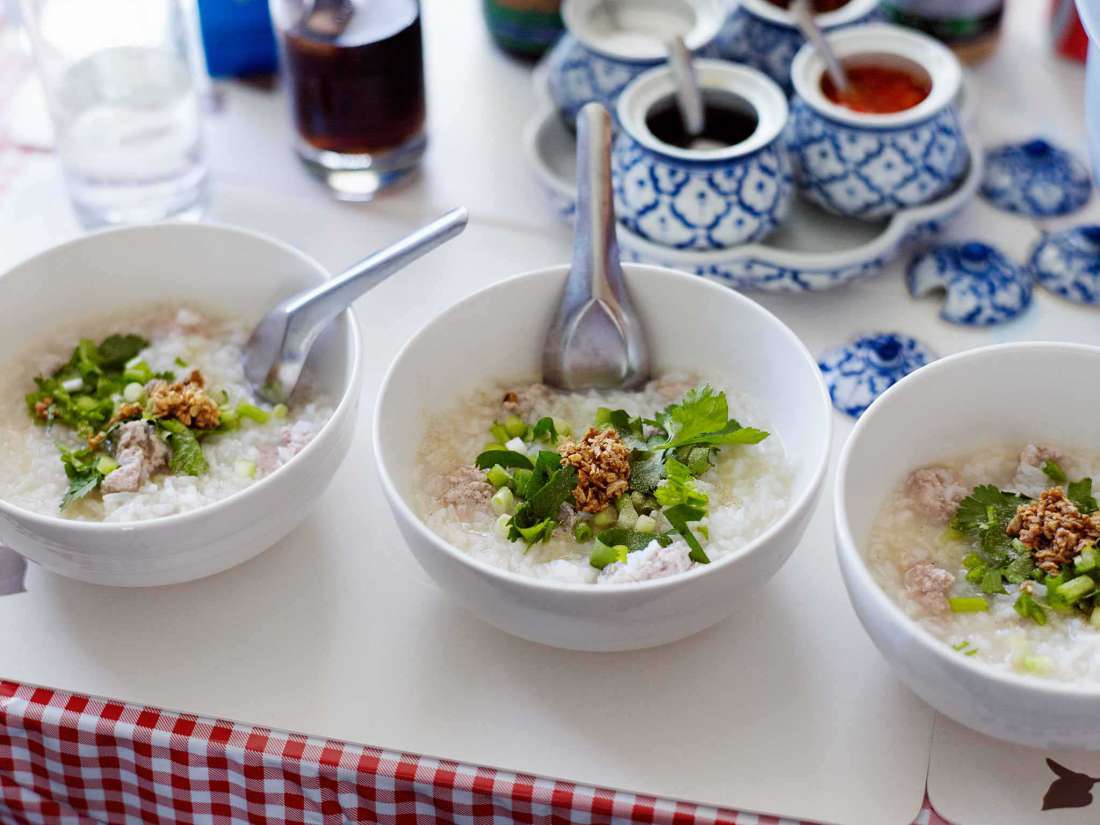 Khao Tom Moo
Khao Tom Moo (Rice porridge with pork) – serves 2 – 3
A Stone Soup contingent recently went on an adventure through a portal in Hillsborough and emerged in a Thai kitchen where they feasted on a delicious three course Sunday breakfast courtesy of P Hiriya of Parlour Store and his family; long time owners of Bangkok Thai on Ponsonby Road. In the process they were treated to a lesson in making Khao Tom Moo by his mother, with occasional interjections from his (shy and hiding) 'grandma' who used to dish this goodness up to passers by from the food stall she ran 7am till midday in Bangkok's Chinatown back in the day, some 50 years ago.
Khao Tom is usually served as a fortifying breakfast or supper. In Thailand a hot soupy dish like this is best served out of the heat of the day.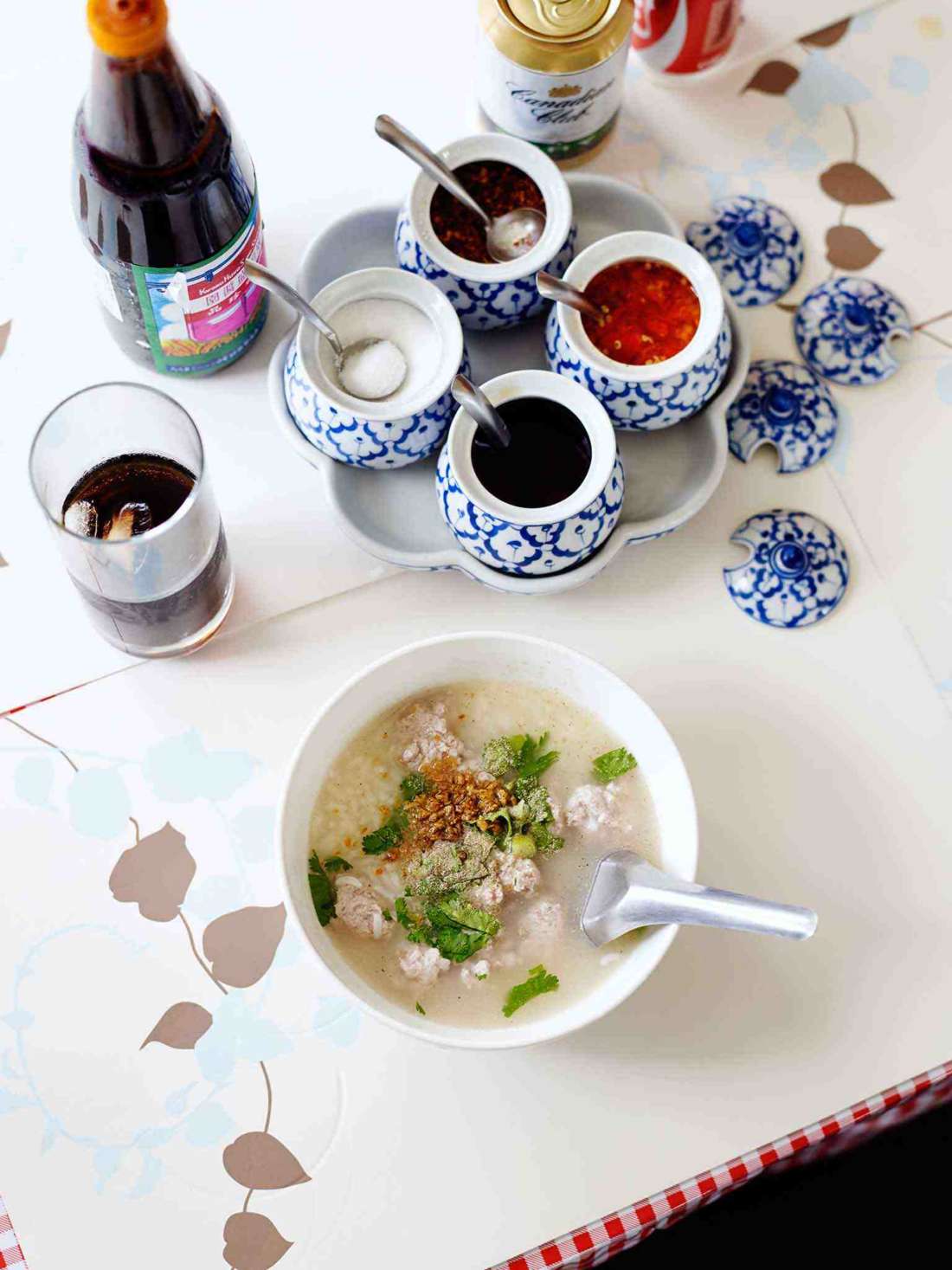 Thai home style cooking is all about feel, there was lots of tasting and not much measuring in our lesson but we've developed it into a detailed recipe for you. You can also add lemongrass and sliced ginger with the rice to add flavour, removing before you serve – or just eat around it. This dish sits somewhere between a soup and a rice porridge, it'll feel like you've got way too much water but you want the rice soft and some liquid left for your soup.
Thai food is all about balancing strong flavours but this soup is made mild and condiments on the table of white sugar, fish sauce, dried chilli flakes and home-made pickled chilli (simply mix fresh chopped medium heat red chilli with white vinegar) allow each person to embellish their own dish to achieve the flavour that best suits their palate. Experiment until you get the balance just right for you and this'll become a go to for a quick and delicious alternative to beans on toast. In our cooler climes, I'm in favour of a solid chilli kick.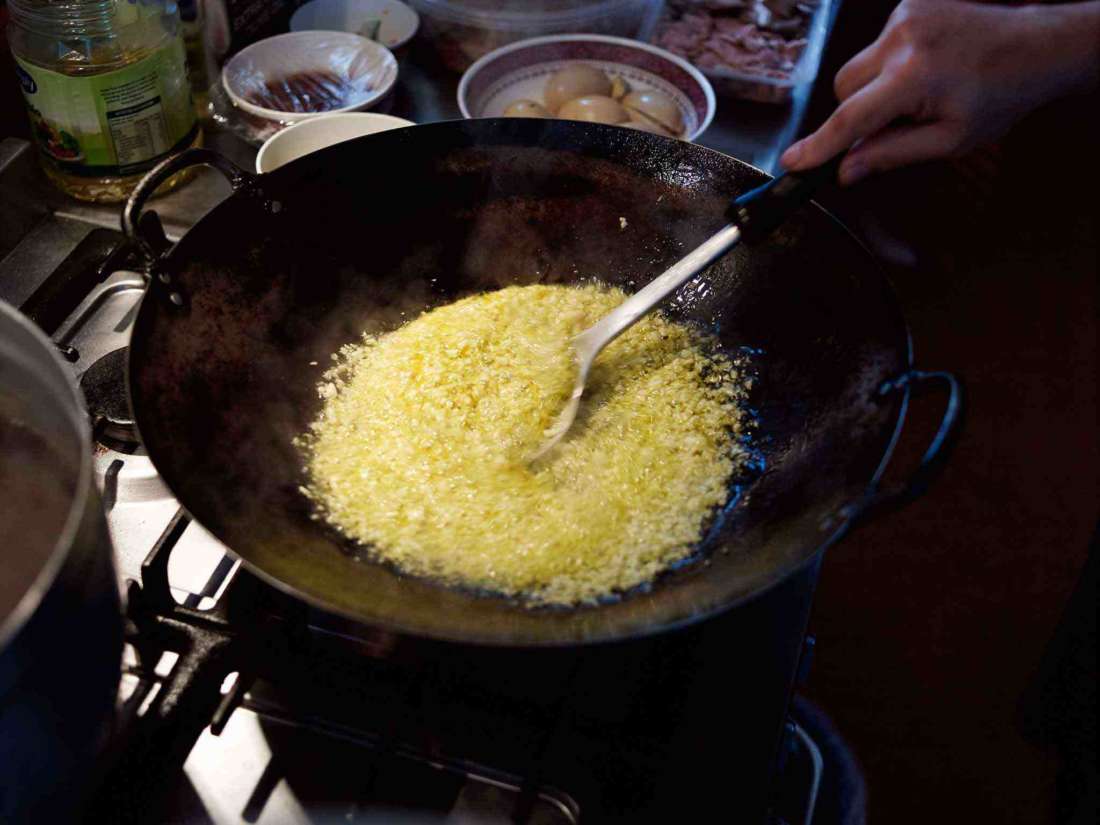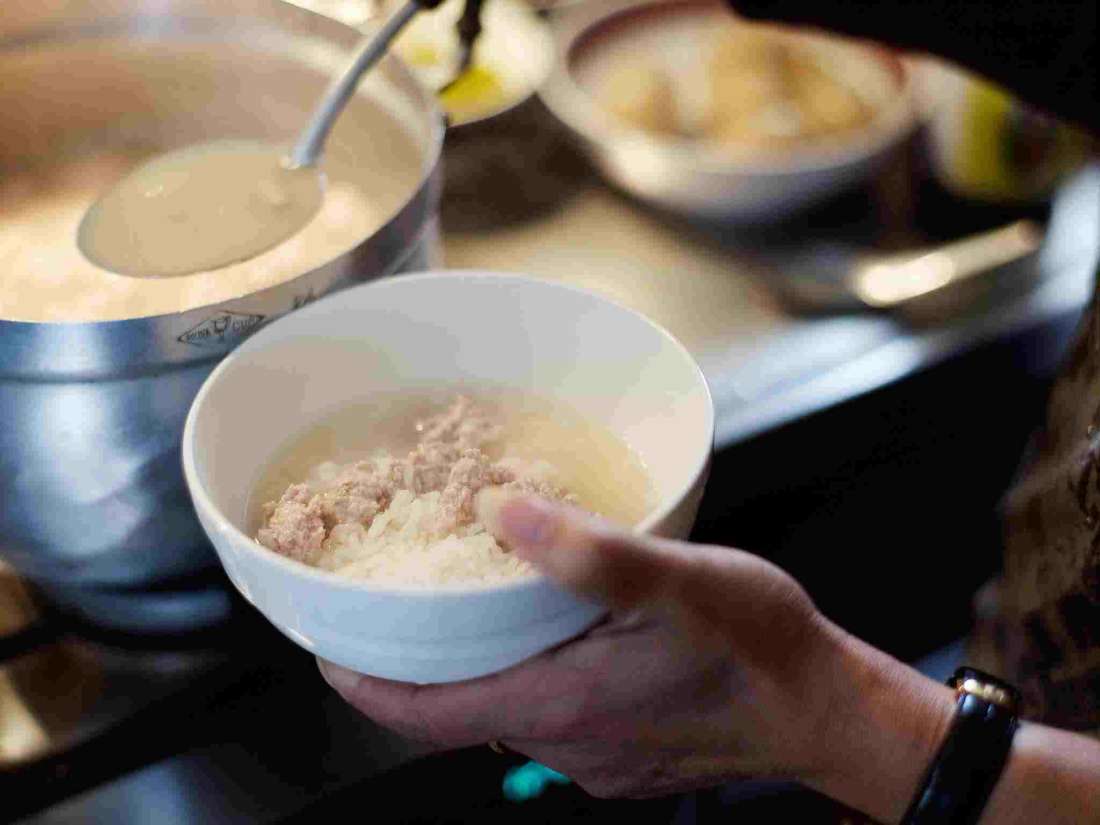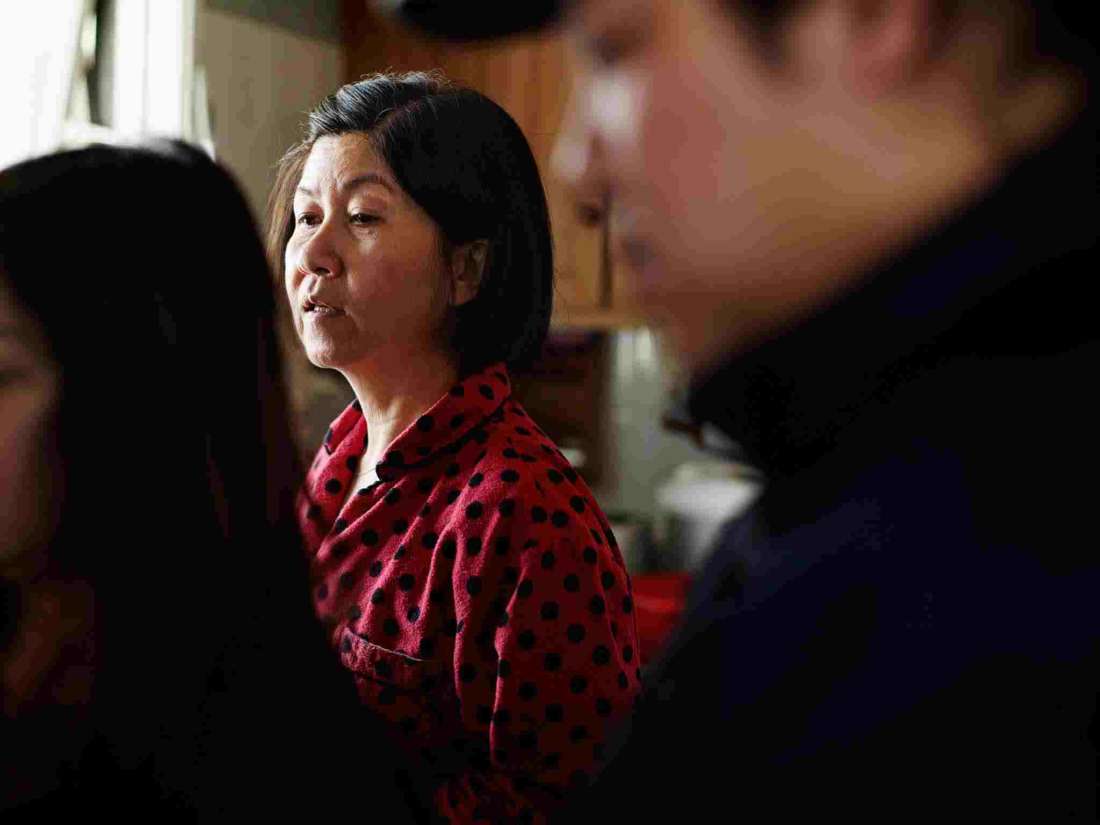 We made Khao Tom Moo, which is rice porridge with pork but you could make it with chicken mince, raw prawns or bite sized chunks of fish instead.
1 cup jasmine rice, washed
1750 mls water
1/4 teaspoon salt
Sunflower oil for frying
3 – 4 cloves of garlic, diced
150gm minced free range pork
1 small egg white (or half a big one)
1 – 2 tablespoons light soy sauce (Healthy Boy)
2 teaspoons fish sauce
Chopped coriander, thinly sliced spring onions and white pepper to garnish
Put the rice in a saucepan with the water and salt, bring to the boil, reduce to a simmer and cook, stirring occasionally until rice is soft, about 20 minutes.
While the rice simmers, gently fry the garlic in sunflower oil until golden brown. Drain and set aside.
Mix the mince with the egg white and season with salt and pepper.
When the rice is almost cooked, it should be soft and soupy, scoop out small meatball like dumplings with a teaspoon and drop into the simmering rice. Stir gently but frequently at this point and when close to being cooked stir in your soy sauce and fish sauce. If you think your soup is too thick, you can add boiling water at any time.
Serve into bowls and garnish with your fried garlic, white pepper, coriander and a sprinkling of chopped spring onions and use the table condiments to balance the flavours to suit.