Category — Features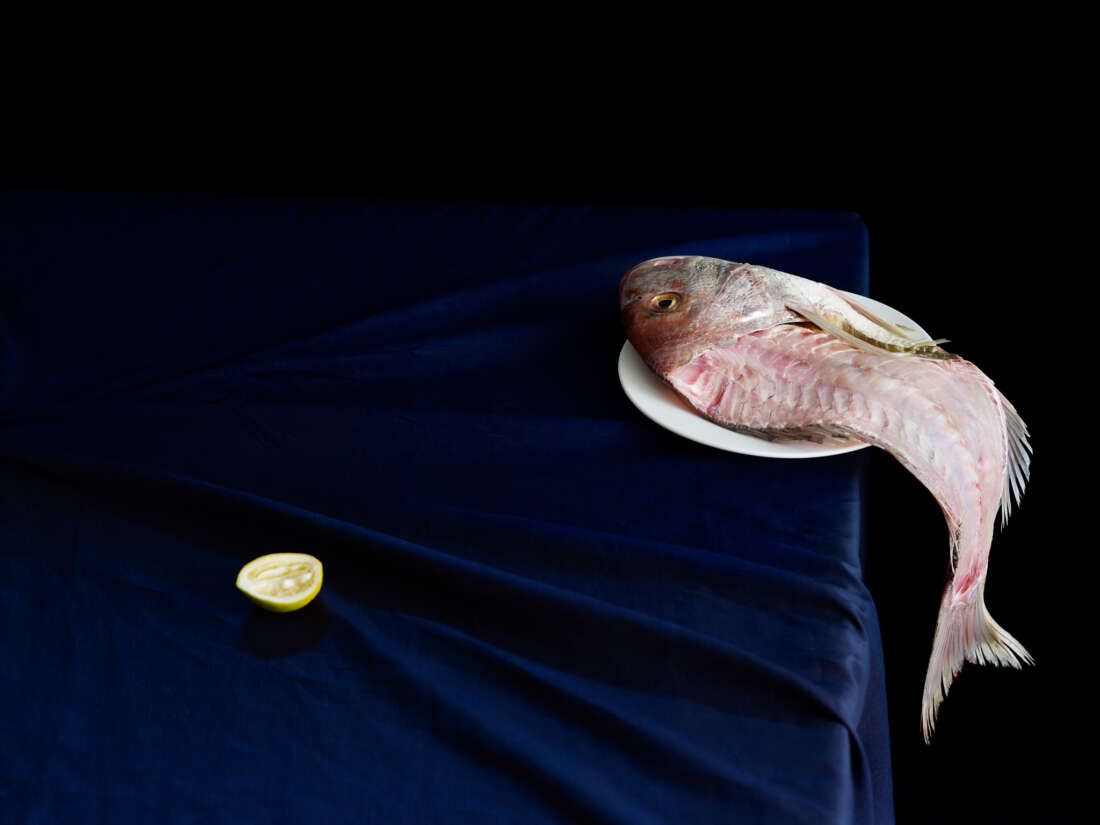 Kai Ika
The best ideas are always simple, they make sense and when you first hear of them, almost every time they make you wonder why you or somebody else didn't think of it before.
Aotearoa and the vast oceans that surround it make up the world's fourth largest Exclusive Economic Zone. We have the ninth longest coastline in the world, harvest over four hundred thousand tonnes of seafood each year and have a reputation for being exceptionally good at managing our fisheries. When it comes to kaimoana, we have been blessed in Aotearoa / New Zealand– so blessed that until recently, a lot of us would turn our noses up at tarakihi, a delicate, white-fleshed species that would be prized anywhere else in the world. Yet every day, commercial and recreational fisherman throw away tonnes of fresh fish. It could be bycatch, (something they weren't targeting or don't have quota for), or because there's only room for so many kahawai on a small tinny.
Abundance often creates waste and unfortunately sometimes laziness, so it's no wonder that as well as favouring particular species, we also favour certain parts of the fish. Domestically the sale of fresh, boneless fillets, far outsells whole fish. Similarly, after a successful days fishing, there won't be any sign of bones at the feast that typically ensues.
Go into a New World or Countdown and you're unlikely to see a whole fish, whereas in Pak'nSave there are plenty. At first glance, one might think this is economic – whole fish are cheaper – but it's cultural as well. Pak'nSave tends to reside in Māori, Polynesian and Asian communities, who prize much more than the fillet. So what happens to the heads, frames and guts from all of the fish we eat?
LegaSea is a not-for-profit organisation advocating maximum utilisation and minimal impact. They want to encourage people to consume all the fish and get as much value as possible from it. This shows the animal respect and as fishers, makes us feel a sense of fulfilment and joy because we have done the right thing.
Together, with Papatuanuku Kokiri Marae and Auckland's two busiest marinas, LegaSea have developed the Kai Ika Project. Launched in 2016, this collaboration collects previously discarded fish parts and redistributes them to needy families and community groups in South Auckland.
Taking a waste product and repurposing or distributing it isn't new, it is what so many new initiatives are based on, which is why it is surprising it hasn't been done before. But the Kai Ika Project makes so much sense, because for some, these once discarded heads were never considered waste, but prized for their sweet flesh. In Te Reo Māori, the head of the fish is referred to as 'rangatira kai' or 'chiefs food', and is considered a delicacy. Unfortunately, this delicacy is still entering various waste streams and is often dumped back into the ocean.
With Kai Ika, LegaSea hope for all the expected tangible benefits; to decrease waste going to landfill, minimise people's impact on the marine environment and generate meaningful employment. More ambitiously they want to ensure the process is designed to deliver social, economic and cultural benefits, then to collaborate with other organisations to create multi-industry networks.
After a successful pilot that collected and distributed over 18 tonnes of fish heads and frames, collection stations have now been set up at the Outboard Boating Club (OBC) in Ōrākei and Westhaven in Auckland City. Fishermen can fillet their fish and put what they would otherwise waste inside appropriate bins in fridges provided by Kai Ika. At the OBC over summer, professional filleters are set up to process fish coming off charter and private boats. For $2.50 per fish you'll get the fillets back, with anything unwanted going in the fridges.
Bins are collected by 'Mr. Logistics' Lionel Hotere, or another member of Papatuanuku Kokiri Marae, where they are taken for redistribution. Heads and frames are given in large volumes to the Te Puea Marae, the Niuean Boxing Club, South Auckland churches and other organisations, who then pass them onto their communities. The offal ('guts') is used as fertiliser in the marae gardens where kūmara is also grown for distribution.
This concept has so many wins. Filleting fish requires skill and in most cases people will be happy to pay to have it done well for them. Jobs are created, utilisation is maximised, and perhaps most importantly, communities can access a fresh, wild-caught product that is culturally appropriate, for free.
It makes even more sense when you consider that snapper, the North Island's most prized and thus targeted species, has a relatively huge head. Kai Ika report that at least 90% of the fish they deal with at the two Auckland marinas are snapper. On average, only 30% of fish weight is fillets.
Late last year, LegaSea's Sam Woolford realised that at some stage supply was going to outstrip demand, and they needed to find other avenues for moving what was fast becoming a huge amount of food. He rang me to discuss how Everybody Eats may be able to use what was slightly harder to move on, the bones, to nourish the communities we feed each week with our pay-as-you-feel meals.
The conversation escalated quickly, not surprisingly, because on the surface our models are very similar, but also because we share an intention to collaborate and try to solve what we see as solvable problems.
Fish bones are possibly one of the scariest things to put near or in your mouth, we've all choked or nearly choked once, but we can consume them in liquid form. Much like you hopefully do at home with the remains of a roast chicken, the frames of fish can slowly bubble away in water to create stock, or broth. Not only delicious, but also rich in collagen, calcium and omega 3s.
When we first spoke, the fish being processed were all recreationally caught, meaning they could not be legally sold, nor could the mineral-rich liquid made from its bones. While Everybody Eats does not 'sell' meals, we do receive koha, so we decided that until Kai Ika was accessing commercially caught fish, we would have to hold off.
The conversation then became about the future and how we could bring the right people together to create something both delicious and sustainable. Enter Angela McArthur, who for the last three years has been making and distributing her A & J's Organic Bone Broths. Angela's original motivation came after her mother fell ill with cancer, and had heard of the health benefits of drinking bone broth. She started providing it to other patients in her mother's hospital ward and whoever else wanted it. Eventually she approached Farro and Huckleberry and now it is found in most organic stores.
Angela is so passionate about getting her product into people's stomachs that for almost two years she has been reusing bones, performing a second pass (in French, remouillage) to create a second, albeit weaker broth to donate to Everybody Eats.
Discussions are now underway for a potential collaboration between Kai Ika, Everybody Eats and A & J's Broth. Aware of the potential in terms of supply, Sam is keen to find ways to grow demand for what until now, for many, has been considered waste. By bringing on board chefs, food experts and manufacturers the intention is to create recipes and products that will appeal to a broader market and that will rescue this precious bounty from the waste stream.
As summer wound down and the fishermen packed away their all too necessary camouflage, the bins at the wharf weren't quite so full, so Sam approached a local fish processing plant who now supply heads, frames and offal to Kai Ika. The volume this has the potential to offer opens the door to create a product and thus a potential revenue stream to put back into doing what it was originally all about, advocating for better fisheries, while covering costs for the various stakeholders involved in processing and getting it to market.
Trials are now underway to create a quality product, most likely using smoked bones, that will form the base of soups, risottos, stews, and for the health conscious, consumed on its own. There are still plenty of pieces of the puzzle that need to come together, but the sky really is the limit, as at the moment almost every fish head and frame is not ending up in human stomachs. The idea is so simple, take what is going to waste, and turn it into something beautiful. It's a wonder nobody thought of it before.
By Nick Loosley. Photography by Aaron McLean