Category — Hospitality/Dining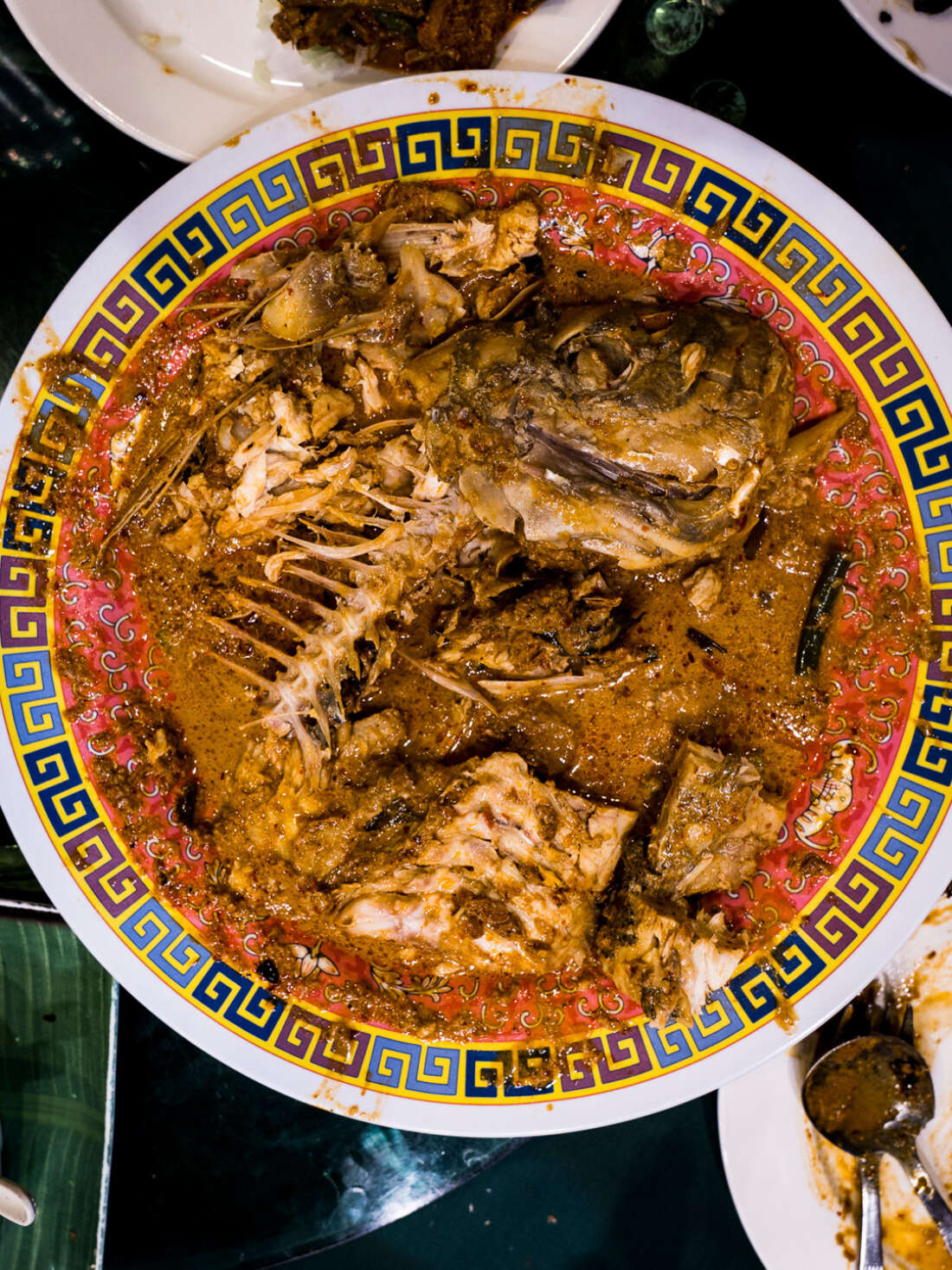 Use your head
Leisha Jones comes face to face with a favourite dish from her childhood.
I have been fed spicy food since I was the size of a bird's eye chilli in the womb. My mother was living in Singapore when she was pregnant with me and throughout my childhood we went there almost once a year for my dad's work. From a very young age I had my favourite dishes that I would race to eat every time we touched down. At eight years old I would crave to go to Little India and eat curries so hot they would burn the butthole off the burliest men. I would refill my green chillies at yum cha five times before the dumplings had arrived. I would beg my parents every time we went to a Malaysian restaurant, "Pleeeease, can we order the fish head curry?" Surely not a very common phrase to come out of a child's mouth.
I was not phased by the demonic sight of the gnarled teeth and glazed eyes that glared at me from the vivid orange oil-slicked soup. I didn't mind picking around the bones to get the good chunks of meat. But mostly, I was in it for the piquant flavour of that curry sauce – a smell and taste so distinct to me. That soup takes me back to the balmy, carefree days of my Singapore childhood whenever I am so lucky to have it.
When I walk in to Bunga Raya in Auckland's New Lynn, I'm greeted by the warm perfume of a simpler time, and by the ballsy Aunty Rita Lim who owns the restaurant with her husband, John. The two pace around, making order of the chaos with ease, and sitting down at tables to advise people what they should and shouldn't order. We don't need vegetables, they tell us, because our curry comes with plenty.
In many cultures other than my own, fish heads are considered treasure rather than trash. As westerners, I don't think we like the idea of staring death in the face during dinner. But if you can get past this (and if you can't, maybe you should think about not eating fish at all) there is a lot of good eatin' to be had on the heads. They have a more concentrated flavour and are a textural wonderland, with flaky sweet cheeks, gelatinous eyeballs, and the prized collars located right below the gills.
At Bunga Raya, the fish head curry needs to be ordered a day in advance, so they can get in a larger fish. John tells me that he orders a snapper specifically between two to three kilos. Anything below two kilos and you won't get enough meat, anything over three will be too old and tough. As well as the head, he likes to include a good chunk of the upper body, so you get a few nice fillets. The head lightly deep-fried before being added to the curry to prevent it from falling apart. When I ask him what's in the sauce, he shakes a joking finger at me and laughs, "curry powder". I can tell you that it this dish is loaded with vegetables – okra, beans and eggplant – and studded with star anise and fresh curry leaves. It's moreish, mildly tangy, and utterly soothing to my soul.
There's a South Indian version of this curry, and a sour one made with pineapple and tamarind – but here they serve it Nyonya style, the favourite of eight-year-old me. Nyonya cooking is the result of blending Chinese techniques and ingredients with the herbs, spices and produce that were available in Malaysia and Singapore, eventually resulting in its own unique and aromatic cuisine. Having told them of my childhood love affair with the dish and the time I had spent in Singapore, Rita comes to check in when we are halfway through and asks, "Does it taste like home?". It really does – thanks, Aunty.
You could attempt to make your own fish head curry at home, but you likely won't be able to recreate the feeling you get here. Eating at Bunga Raya is like being fussed over in the home of your favourite aunty and uncle. And because I can't go to Singapore every time, when I yearn to be enveloped by sweet spices and coddled like a child, you'll likely find me sniffing around New Lynn.
Photography by Malcolm Campbell