Category — Hospitality/Dining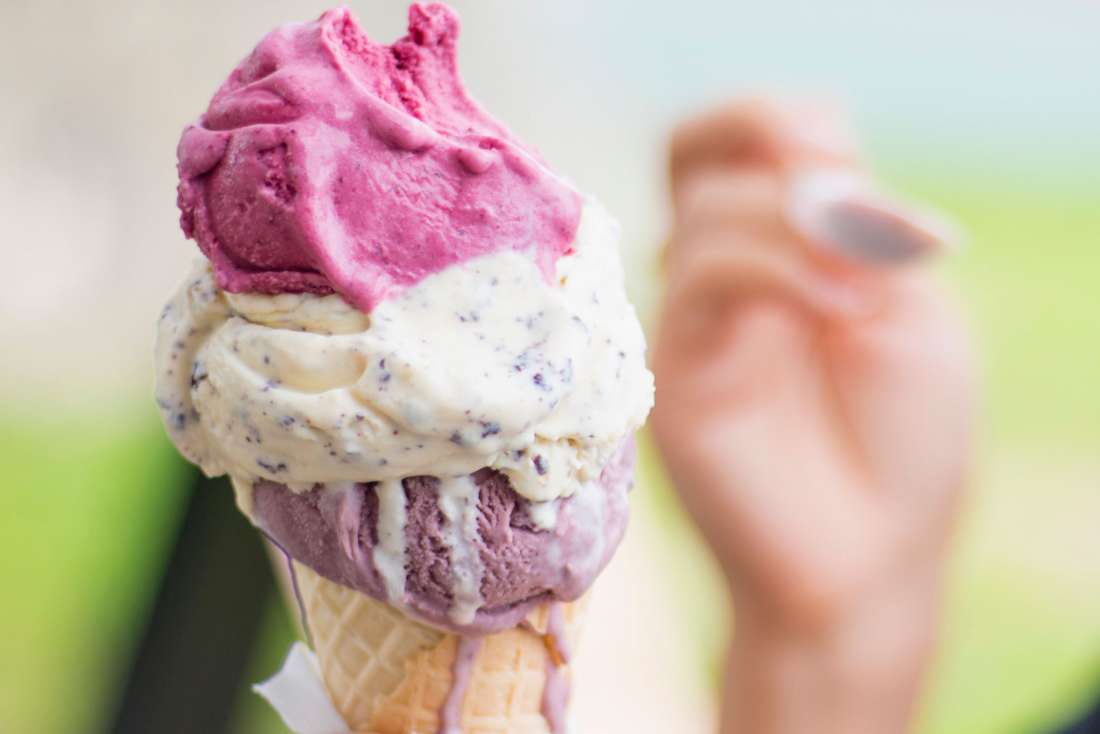 Inspiring Creams
The team at Hamilton's Duck Island ice cream parlour spend their days constantly tweaking, testing and perfecting their well-crafted and unique flavour combinations – resulting in the dreamiest ice cream that is worthy of a road trip just to get a scoop.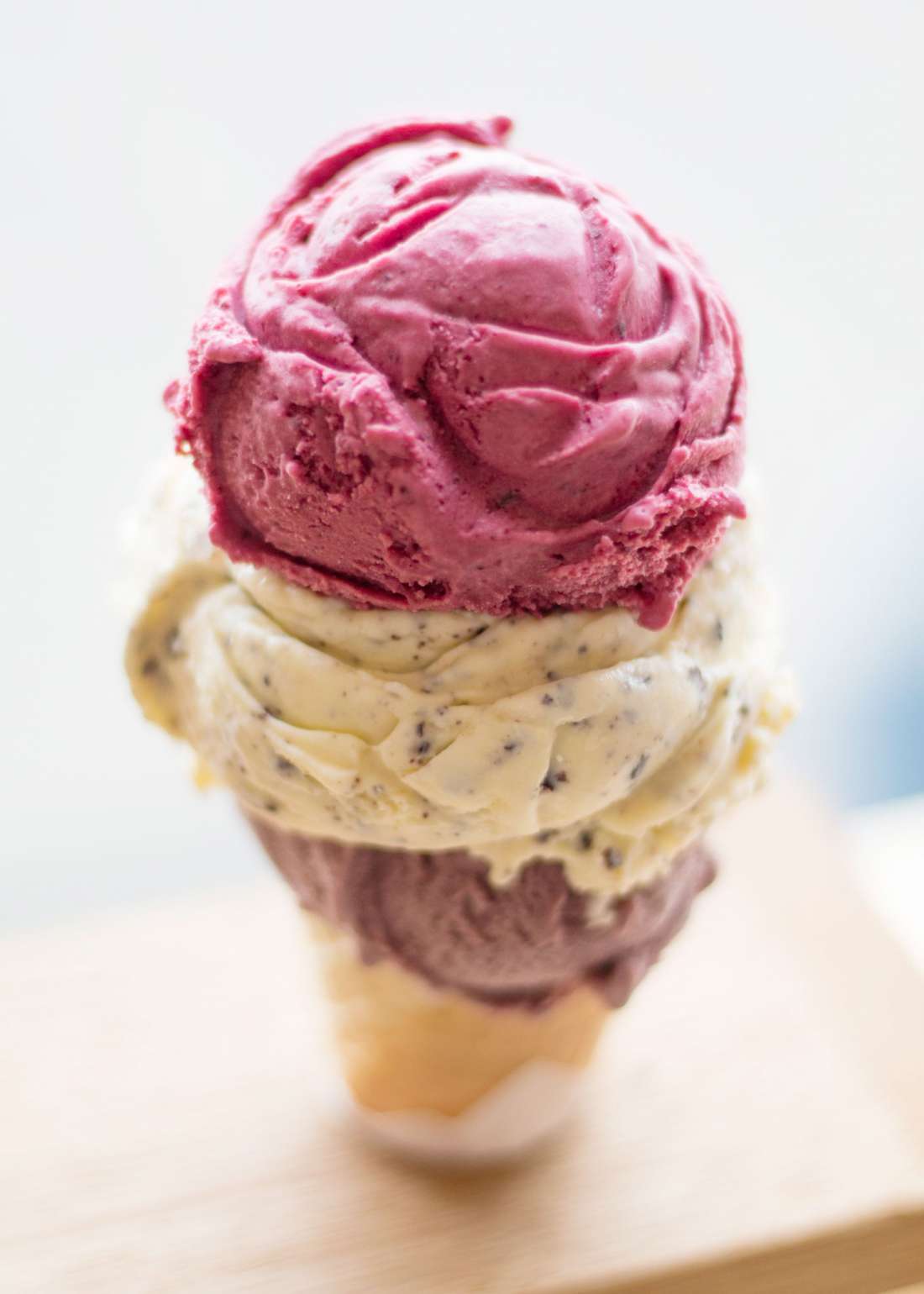 The list of ingredients scrawled on the glass cabinet at Duck Island reads more like the pantry contents of a well-travelled cook than a humble Hamilton ice cream parlour. With 18 flavours available each day, Szechuan peppercorns, pine nuts, black sticky rice, orange blossom and kaffir lime are blended with seasonal, local fruits and herbs to create flavours that are as considered and balanced as any restaurant dish.
Founders Morgan Glass, Kimberley Higgison and Cameron Farmilo first began toying with the dream of a parlour at their Hamilton restaurant Chim Choo Ree, where they've always made their own ice cream for desserts. From there, the road to opening Duck Island was paved with a lot of research, testing, tasting and tweaking.
Following a research trip to New York and San Francisco, they knew they wanted to rethink how people viewed ice cream. Over there, Morgan says, people go out and meet for an ice cream the same way we would meet for a coffee. And if the queues snaking out the front door of their sun-filled, pastel parlour at 11am on a Saturday morning are anything to go by, it would seem they've achieved their goal.
Seasonality is the main consideration when developing their flavours, taking advantage of the glut of feijoas in the autumn, and peaches, plums, and basil in late summer. They'll batch freeze it when it's plentiful, but once it's gone, it's gone. Unlike most traditional ice cream recipes, they don't use egg yolk – the base is nothing more than organic cream, milk and sugar. Morgan says the reason for this is two fold: firstly, it's one less animal product they have to use, and secondly, one less thing to get in the way of the delicate flavour infusions they strive for.
"We are still perfecting the recipe – we change things all the time. There are so many different recipes out there, so we've taken lots of different ones and found what works best for us. But we are constantly tweaking it. We found that lots of the flavours we do that contain herbs and have to be infused overnight, the egg doesn't help. It adds an egginess that might cover up the pure flavour of the sweet cream and the herb or whatever else it is you are infusing."
With a group of them always bouncing ideas off one another, some trained chefs, some just lovers of ice cream, the process of coming up with new flavours is collaborative. But Morgan says perfection doesn't come without a few failures:
"We have lots of disasters too. It will take lots of attempts to get it just right.
Sometimes we'll make a few batches and if it's not working we'll just give up. Lots of them are a team effort."
She says you can flavour ice cream with literally anything – it's just that not many people do. Like Szechuan peppercorns, which Morgan says go well with a lot of fruits – rhubarb in the winter, strawberries in the summer, the numbing spice of the peppercorns playing with the natural sweetness of the fruit. Or smoke: vanilla pods and cinnamon are smoked before being used to make an apple puree for their cinnamon smoked apple pie flavour. Or popcorn, massive batches of which infuse for two to three days to ensure its deep, buttery corn essence is imparted into the milk and cream.
Morgan says there has been a little resistance from Kiwi ice cream purists who would rather have traditional hokey pokey than the pear and chocolate rendition that is served at Duck Island. But she says they will keep pushing the boundaries and eventually people come around, "People will say, 'Ew, why would you put that in an ice cream?' The kids are more open-minded – they'll say, 'I want the pink one', and the pink one might be coconut, raspberry and coriander, but they'll eat it and enjoy it anyway. They are better than the adults. But most people are willing to give it a go. We'll just keep making them and they'll try it eventually."
Looking ahead, Morgan says there are many flavours in the works they are yet to try, as well as many old favourites they want to revisit. Lately they have been playing around with some booze-infused flavours, working on perfecting a beer ice cream that will hopefully be ready soon. Cheers to that, we say.

Photography Malcolm Campbell.