Category — Features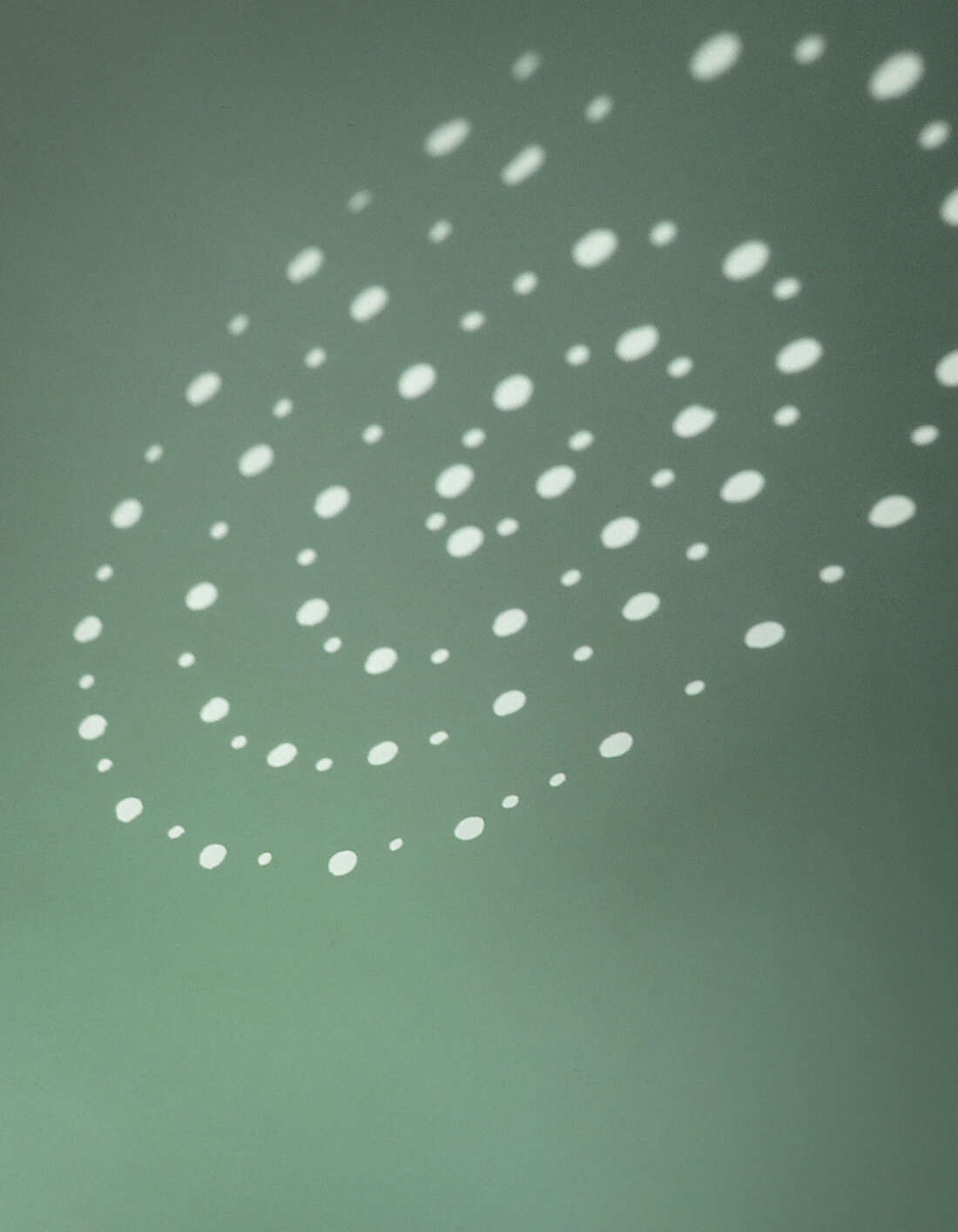 Hua Parakore: A brief history
He kai he rongoā, he rongoā he kai
Food is medicine, medicine is food
New Zealand was founded as an agricultural enterprise, by a people whose cosmology placed them outside of and above nature. A colonial state tasked with helping to feed an industrial workforce pushed off their land and into factories in the motherland. We were born with the signing of Te Tiriti o Waitangi in 1840. The same year German scientist Justus von Liebig articulated his vision for a new "rational system of agriculture" based on "the application of scientific principles", and asserting that "this knowledge we must seek from chemistry". High modernism was on the horizon and the Western world was set on the path to create the chemical fertilisers we would use to grow the global industrial food system. An ethos of dominance which ultimately lead to our overstocked paddocks, unswimmable rivers and rapidly destabilising biosphere.
Settlers paid little heed to the world view or agricultural knowledge that already existed in Aotearoa, embedded in centuries of practice by indigenous growers, despite in many cases surviving off the abundance produced by Māori farmers in places like Ihumātao.
Te ao Māori is a cosmology situated within nature, and the kaupapa and tikanga which this informs is beautifully and holistically expressed in relation to food and community production in Hua Parakore, the world's first indigenous verification and validation system for mahinga kai.
The six key principles below are starting points to guide the kaupapa, they are interconnected and when expressed together they give rise to Hua parakore.
Whakapapa
Ko te Hua Parakore te taawharautanga ki te pūtai ao tūturu.
Hua Parakore is a connection to the natural environment.
Wairua
Ko te Hua Parakore te Kaitakitanga o te hūmāriretanga me te ora.
Hua Parakore maintains peace and safety.
Mana
Ko te Hua Parakore te waka mo te pono me te tika.
Hua Parakore is a vehicle for justice.
Māramatanga
Ko te Hua Parakore te huarahi o te māramat-aga mai tawhiti.
Hua Parakore is a source of enlightenment
Te Ao Tūroa
Ma te Hua Parakore e Kaitiaki i ngā Tikanga tuku iho o te maara kai.
Hua Parakore maintains natural order.
Mauri
Ma te Hua Parakore e kaitiaki te or ate pae o Papa-tū-āuku, te ora ngāhua me ngā rākau katoa o Tāne, otirā me te ora o te tinana o ngā tāagata katoa.
Hua Parakore maintains healthy soils, healthy plants and healthy people.
Moko Morris (Te Aitanga a mahaki and Te Atiawa) describes the Hua Parakore system as an expression of rangatiratanga (autonomy) over Māori food systems and wellbeing, its ihi (essence) and mauri (life force) conceived by Taitokerau Organic Producers Incorporated Society at Waiomio marae. The concept was taken to Rātana pā in 2011, to a gathering of Māori concerned at their lack of representation in the horticulture sector, from which Te Waka Kai Ora (National Māori Organics Authority of Aotearoa) was born.
The thinking was influenced by the international food sovereignty movement: La Via Campesina's seven Principles of Food Sovereignty, and Slow Food's principles – that food should be "good, clean and fair". But to be relevant to Māori it had to be situated within whānau, hapū and iwi, and express tikanga (cultural practices) developed through "flax-roots" community consultation and collaboration. "They went on a road trip around the whole country and spoke to different communities," says Moko. This is how she was introduced to Te Waka Kai Ora, and she soon joined with the task of implementing the programme as its national coordinator.
Of course being a great organic grower does not equate to being a great writer or system designer. Any model built through collaboration requires a variety of skills – and often a guiding hand. Enter Percy Tipene (Ngati Hine), a name which bursts from the mouth of everybody I've spoken to about Hua Parakore with enormous aroha and admiration. "Percy was our founding member and chairperson, and he really was the mauri, the spirit and essence of Te Waka Kai Ora," says Moko, "he was like the oxygen around us, so very intelligent and at one with nature".
Percy was able to gently bring people along and enable them to communicate how they managed the whenua in ways that weren't bound up in offputting administrative paperwork. "He just had a finesse and an overarching guiding nature that was respectful but prodding, and a little bit whakatoi, you know – very cheeky," says Moko. She explains that he would also challenge people, but always in "the most mana enhancing way. It wasn't about what is right or wrong," she says, "it was about starting somewhere; what is the whakapapa of the whenua, how are you managing it, how do you increase the mauri of your soil?"
Percy's mantra was the whakataukī, he kai he rongoā, he rongoā he kai (food is medicine, medicine is food). "He always spoke about nutrition and how that comes from the whenua, our kai and our rongoā" says Moko, "and he described his family farm as a kai kāpata, a store cupboard that provided for his family."
The Hua Parakore system launched at Matariki in 2011, and soon attracted the attention of Slow Food who started inviting Te Waka Kai Ora to its Terra Madre Salone del Gusto conferences in Italy. "They said that it was Percy who brought spirituality to Slow Food," explains Moko, "that he introduced them to a deeply rooted indigenous view". Slow Food valued Hua Parakore so much that they kept being invited back, "but we eventually realised we didn't want to be globally hot and locally not" she says. Te Waka Kai Ora had created an inspiring system and were receiving lots of great international feedback, but this distraction meant that at home things weren't moving along as intended. So they refocused on the original kaupapa, in Aotearoa.
Sadly, in January of 2017, Percy Tipine passed, a massive loss to the Hua Parakore movement, and to all of those interested in the food culture of Aotearoa. When I proclaim to Greta Carney (Ngati-Pamoana), one of the co-founders of Te Waka Kai Ora, that Percy needed his own personal expose, heralding him as a national food hero, she was quick to tell me "he wouldn't want that. For Percy, it was always about the kaupapa."
Te Waka Kai Ora approached various wānanga with the intent of writing and providing a fee-free Hua Parakore course. Te Whare Wānanga o Awanuiārangi picked it up four years ago and there are now about twenty-two (Kai Oranga) courses produced by Te Waka Kai Ora running throughout the country.
Te Whare Wānanga o Awanuiārangi have valued food as an academic subject that maintains the requirement that you need the mandate of your hapū to run a course and oversight from Te Waka Kai Ora. Hua Parakore practitioners who had already been teaching people to grow food are now being paid to run courses at their marae or on their whenua. "If we put the kaupapa in front of us," says Moko "which is our people having the tools and knowledge, and growing good food, then that's a success."
A simplistic way of describing Hua Parakore would be to call it a Māori organics certification, which is partially true, it does uphold the New Zealand Organics Standard NZSA 8410.2003, providing producers with the ability to call their products organic (in the domestic market). There are many shared principles; both Hua Parakore and conventional organics are ecosystem based and holistic, promoting soil and human health, biodiversity and animal welfare; and have zero tolerance of Genetic Modification, pesticides, herbicides and chemical inputs.
An organic certification is something to be celebrated – it is rigorous and transparent, and one of our only trusted guides to knowing that a food meets the standards listed above. Certification involves a three year process, an Organic Management Plan is overseen and there are ongoing annual audits ensuring those criteria continue to be met.
It's important to acknowledge that the organic sector has been supportive and encouraging of Hua Parakore's presence and contribution from the beginning. But conventional organic standards are a starting point for Hua Parakore, which didn't see a role for itself as a Māori voice or treaty partner in an existing organisation. It made more sense to come together independently, in a way that privileged the interests and perspectives of Māori organic producers. Thus, by bringing te ao Māori into conversation with the conventional organics sector (and challenging its shortcoming in acknowledging indigenous knowledge, cultural practice and worldview), "acts as a korowai" says Moko. A cloak which sits around the existing systems, adding to organics and fostering a bi-cultural Te Tiriti based partnership between Māori and non-Māori organic interests.
One of the most beautiful characteristics that Hua Parakore adds to organics, beyond the inclusion of rangatiratanga, mana motuhake (independence) and the spiritual elements that te ao Māori infuse into it, is whanaungatanga, drawing in and connecting the local community to the verification and validation process. This relies on the whānau, hapū and iwi, in addition to Te Waka Kai Ora, "to come in and say yes, this is a Hua Parakore system, it meets all of the tikanga that we've read about and seen in practice" explains Moko. It is a distributed rather than centralised system, with verification built on bonds of trust. It revolves around knowing the producer and the whakapapa of their food—which you are verifying—and their promise to you to uphold the kaupapa.
"It ultimately supports, encourages and empowers whānau to really look at the tikanga that they're applying to the whenua and discuss it and get stuck in and grow food that is kai atua (food of the gods)," says Moko, "it's the story of whenua; the story of their people, how they manage their systems, how they contribute to the kaupapa and how they apply that to their whenua."
If the hapū or community endorse your story and validate your garden or farm as Hua Parakore, they present "a really beautiful tohu (a pou in the ground and a signed document) to that effect" explains Moko "and then I think you're a little more mindful, because you're accountable to your whānau or hapū or iwi; everyone has a buy in and everyone is supporting you to maintain that integrity."
"Being verified through the community was a beautiful sense of accomplishment," says Lionel Hotene (Ngāti Awa) of Papatūānuku Kōkiri Marae. "We already knew what we were practicing" he says, "but the real validation came with the kōrero from the community, the people we were serving."
Lionel was drawn into the Hua Parakore movement by "Uncle Percy", who had been attracted to the kaupapa of the marae, growing thousands of organic kūmara which they gifted to their community. Soon Papatūānuku Kōkiri Marae was verified, a process which helped draw people into the marae. "It was a little bit different from what people in Mangere knew, where food is fuel," says Lionel. "When we started to put some real meaning and some mauri into the food, the principle of whakapapa," he says, "you are the food, the food is you— that was the abundance. People were looking for identity, and they found it through the marae, which was using the Hua Parakore kaupapa, growing food to help people find themselves. That was the draw card and the real verification kaupapa."
Lionel and others at Papatūānuku Kōkiri Marae started teaching the Kai Oranga programme, which is where Kelly Francis (Ngāti Wharara, Ngāti Korokoro, Ngāpuhi) learnt what the whenua had to offer. "It is so important," says Kelly, "because it's helping our people care, getting them to look at their plate and say, I know where this came from, and I care where this came from."
As part of Kai Oranga, while Kelly was at Papatūānuku Kōkiri Marae, they collaborated on a project which built "127 gardens in 127 homes, in two days". They mobilised the marae and built two raised beds, one filled with soil and seedlings, the other empty. During the weekend families went to the marae and learnt the skills to activate the second bed themselves.
They did it with a lot of mahi, but no money. Kelly thought "if we can do that with no money, what can we do with money, and in ten years instead of two days." A charitable trust and social enterprise called Whenua Warrior was born, which has now put 400 gardens into peoples' back yards, all of which come wrapped in the Hua Parakore kaupapa.
"The first thing I teach is mauri," says Kelly, "to understand your contribution, to feel the soil and all the beauty that comes from it. The second thing is to care about the whakapapa of your food, and what mana means when it comes to food. For me, mana is about being able to grow food and give it away. That's how we become a tight knit community that cares about each other. If you have a garden at home, have you considered giving some to your neighbour? The simple act of chucking a silverbeet over your fence changes the world."
While researching this article I found an old interview with Percy Tipene, in which he said "the best thing we can feed our children is knowledge", and through Hua Parakore, Linoel Hotene is doing so in Mangere, and Kelly Francis is about to break fresh ground in a contested paddock at Ihumātao, having lost their original māra behind a Fletcher's fence. A multitude of others are doing similar, producing what Kelly describes as the "Hua Parakore effect", which extends beyond backyards into policy submissions and advice to regional councils, lobbying against GMO and synthetic biology and informing environmental plans.
Importantly, it is not a system that is exclusive to Māori – Ma'o Organic Farm in Hawaii (covered in SS7 by Lottie Headly) and Shelly Beach Farms in the Kaipara are Hua Parakore verified. "A lot of non-Māori groups wanted to be part of it" says Moko Morris, "because they could see themselves in it, even though it had been designed for Māori. They enjoyed telling stories, which nobody else asked of them, and they enjoyed being responsible and accountable to their immediate community."
The Hua Parakore kaupapa is not only an amazing achievement, it is a set of principles which can guide us all. Not everybody has the time or space to grow their own food: but we can all commit to buying locally, face to face, from people we trust, who care about where their seed comes from, and about the health of their soil and surrounding environment. Designed by the first people of this land, in addition to empowering Māori, Hua Parakore invites us all to be Te Tiriti partners, connected and committed to each other and the living planet through food.
Illustration: Tyrone Ohia