Category — Hospitality/Dining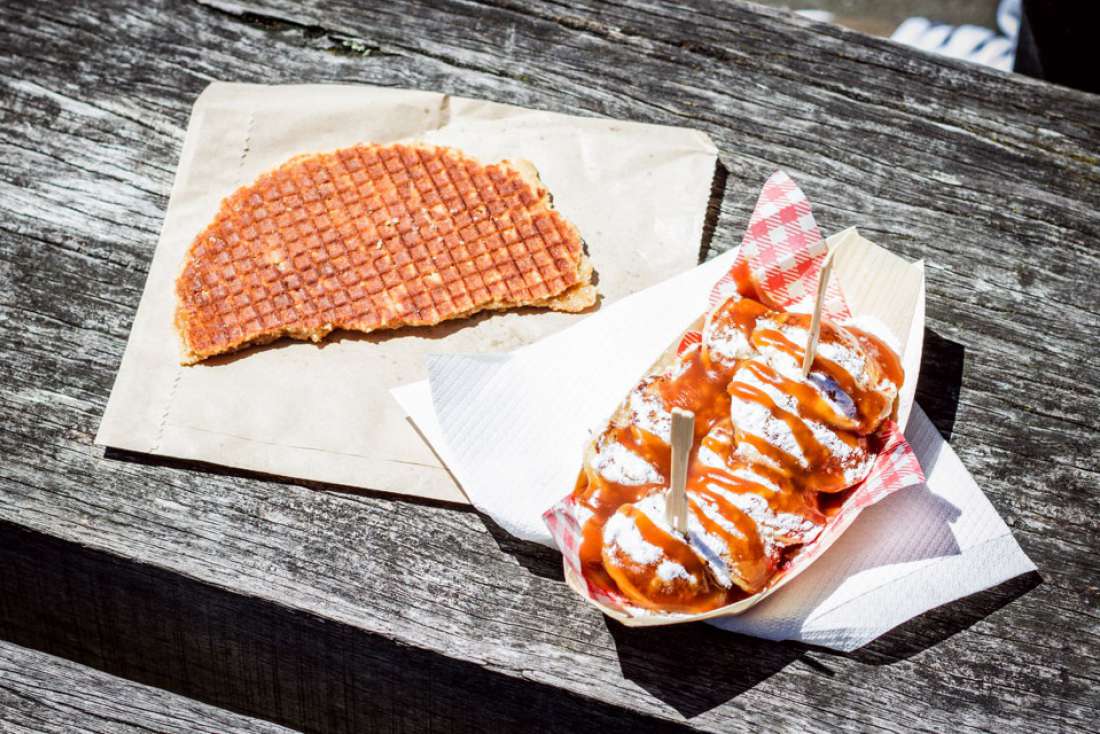 Here's Barney – Wellington Food Market Guide
If the late 2000s were about the rise of the food blogger, the early 2010s heralded the arrival of the food Instagrammer. It's been under these conditions that Wellington-based food/culture lover and connector Barney Hodges – the man behind the popular @heresbarney Instagram and snapchat accounts – came into his own.
Since I first met him half a decade ago, Barney has worked in commercial radio and energy drink street promotions, appeared as an on-stage host at sports events and worked in the barbershop, coffee, and second-hand clothing industries. Along the way, he's cultivated a strong community network in Wellington, giving him an access-all-areas pass valid throughout the city.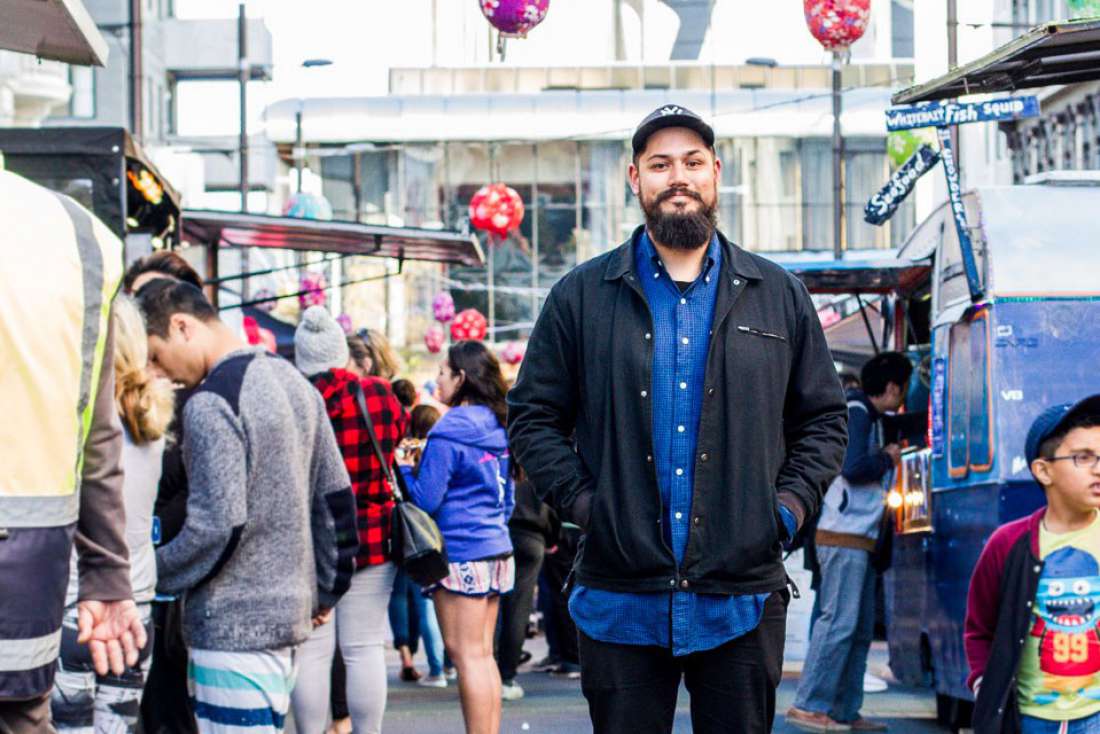 With his @heresbarney Instagram and Snapchat channels, Barney uses this pass to share his enthusiasm for – and knowledge of – Wellington's restaurants, cafes, bars, and most importantly, the capital's local street food stalls and food markets. Like many of us, Barney was introduced to food market culture by his parents at a young age. Over the years, he became fascinated by the relationship between food market stand owners and their customers. "I love watching the trade that goes on. I find it really interesting," he explains. "People have something, and other people come there specifically for it. I'm not the only one who goes back to these places on a regular basis. By being there, you become part of it, and that's why you come back. That's what keeps them going." If there is a spot worth visiting, Barney doesn't just know it, he knows the specials, the secret menu items and names of the owners; and he can tell you a story or two about them.
We asked Barney to team up with up-and-coming photographer Connor Hill and walk us through his favourite spots at the Wellington Night Markets (Friday nights from 5-11pm at Leftbank off Cuba Street, and Saturday nights 5-11pm at Lower Cuba Street) and Wellington Harbourside Market (Sunday mornings 7.30am-1pm beside Te Papa).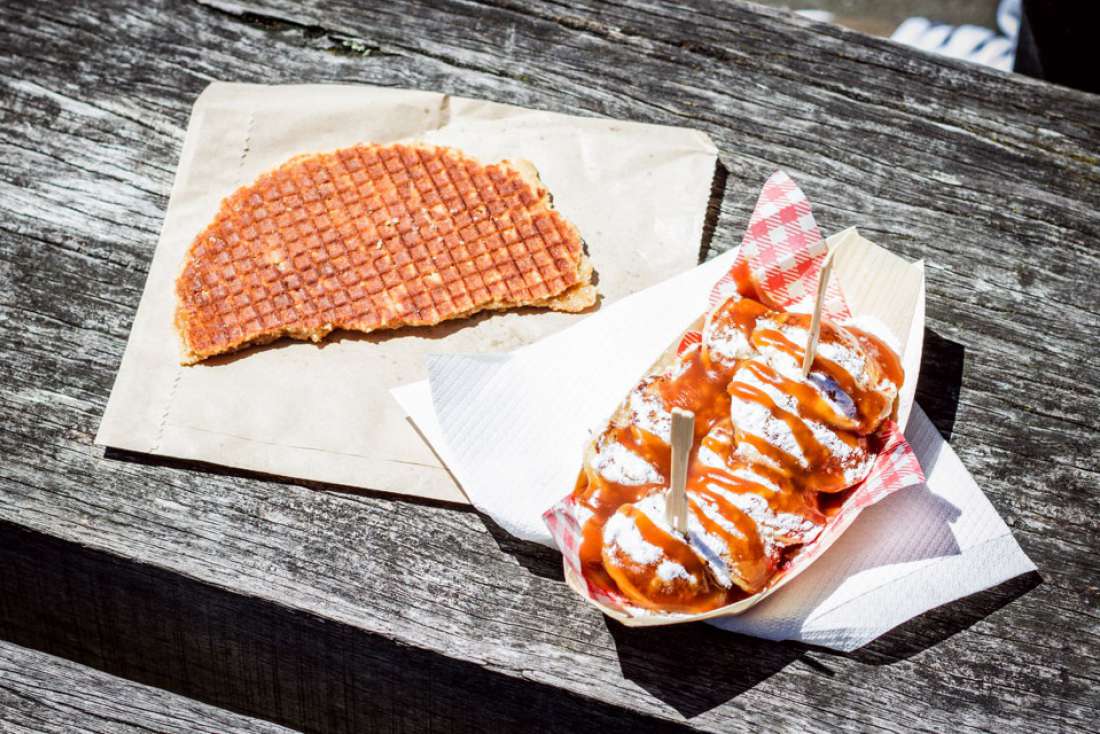 Roti Bay
(Wellington Night Markets and Wellington Harbourside Market)

"I love going to Roti Bay because they're always cranking Indian hip-hop and dance music, and they bang it really loud. The two brothers who work there always greet you really warmly, and they're always busy. The line gets super deep. I always go to their stand at the Saturday markets. Man, the food is just straight Indian street food. Roti wraps with everything in them. I always get the classic cheese roti with chili, fresh lettuce, and copious amounts of cheese. They also do butter chicken and prawn rotis. That's pretty much all they do. They do roti wraps and do it super well."

The Greek Food Truck
(Wellington Harbourside Market)

"This place is vibes hands down. It's similar to Roti Bay in a way, but Greek. The owners Sophie and George are just awesome. Sophie is like this Greek goddess who greets you with a huge smile. She got me into their food when she asked me to visit them at The Greek Food Truck. You can just smell the vibes; it's amazing. I've never been to Greece, but I feel like I've been to Greece just from meeting them. Without even asking, she handed me a baklava, and it was seriously some of the best baklava I've ever had. One of the first things I tried there was the Souvlaki Mititei, which is this skinless garlic sausage wrapped in a pita bread with salad, hot chips and tzatziki sauce. They also have really nice vegetarian souvlakis, open salads, burgers; the full works. In Wellington, there are only a couple of places you can get souvlakis from. I always go back to The Greek Food Truck to see Sophie and George. They're amazing people."

Chibugan Authentic Filipino Cuisine
(Wellington Night Markets)

"The vibe here is like a sunny Sunday barbecue. What they do is basically just meat on a stick, but they do it so well. Pork belly on a stick with sauce. They have the whole family working there. Everyone is doing something. It reminds me of how my family barbecues, but their take on it. We barbecue sausages and meat on a stick; so do they, but they do it a bit differently. Culturally, it's familiar to me, just copious amounts of meat cooked really well."

Chinese Takeaway
(Wellington Harbourside Markets)

"Chinese Takeaway is run by a Chinese lady named Jenny. Her whole family works at her stand at the markets. They prepare it all the night before, working right up until the morning. She has a lot of Chinese families come through because they want to buy her breadsticks to have for breakfast with congee. You can get dim sum and pork buns from her as well, all the typical Chinese street food we love. When I was growing up in Christchurch, I would always go to the Sunday markets and look for deep-fried dim sum and pork buns. I'd look for the best. I'd look for the ones where the family had been making them for years, and different techniques had been passed down through the generations."

Brazilian Skewer
(Wellington Harbourside Markets)

"Much like Chibugan Authentic Filipino Cuisine, this place does barbecue. The owners, Flavio and Paula, do beef and halloumi skewers and pão de queijo, which are these very traditional and really delicious puffed bread and melted cheese balls. You wash them down with a Brazilian fizzy drink. They're going to start doing chicken heart skewers soon, which is mean. I don't know anyone who does that."

Montfoort
(Wellington Night Markets and Wellington Harbourside Markets)

"When I was living in Nelson, I worked with Dutch people. They got me hooked on these Dutch treats their grandparents would cook every Sunday. I came across the owners of Montfoort food truck one day at the markets. They make these amazing Dutch donuts and mini pancakes. They've recently acquired a new caravan. The Dutch mini pancakes are amazing dusted with icing and lots of caramel sauce. The place is dressed up in a way that really pays homage to their heritage. They have the iconic clogs on the desk. They're really lovely. I always go there."
Wellington Night Markets and Wellington Harbourside Markets.