Category — Features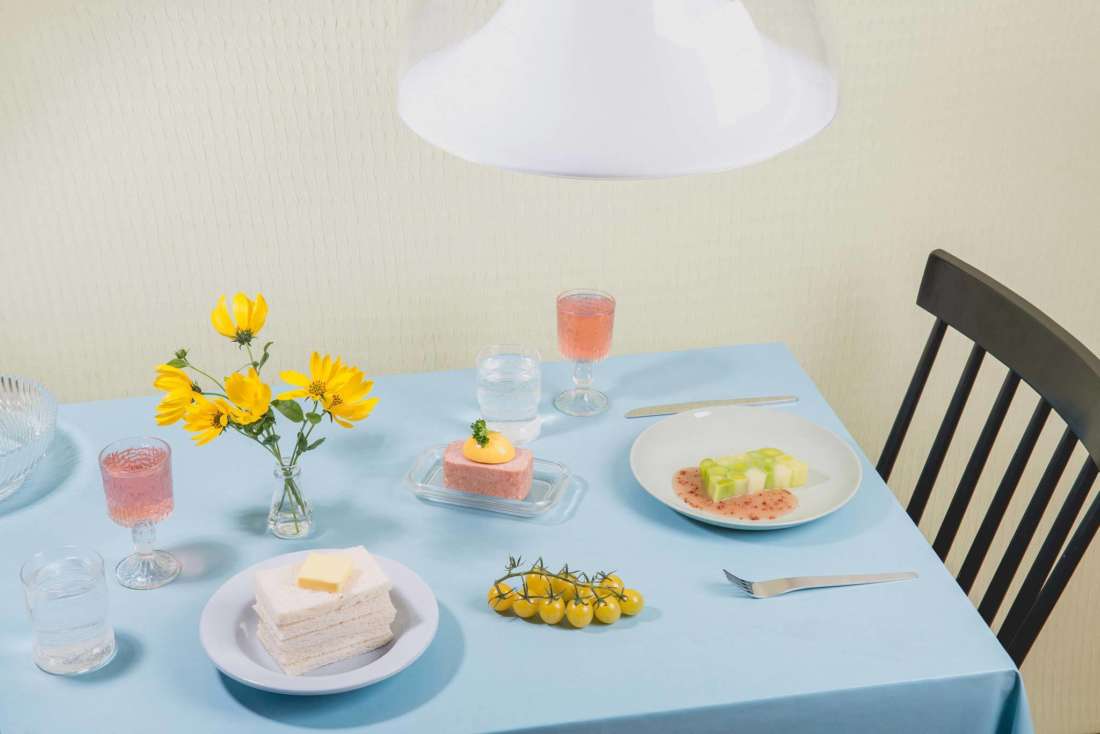 Cocktail Party
Sick of our current reality? Might be time to throw a 70's inspired cocktail party, spend an evening in a 'Boomer's' shoes.
Hors d'oeuvres – Cheese Whip on crackers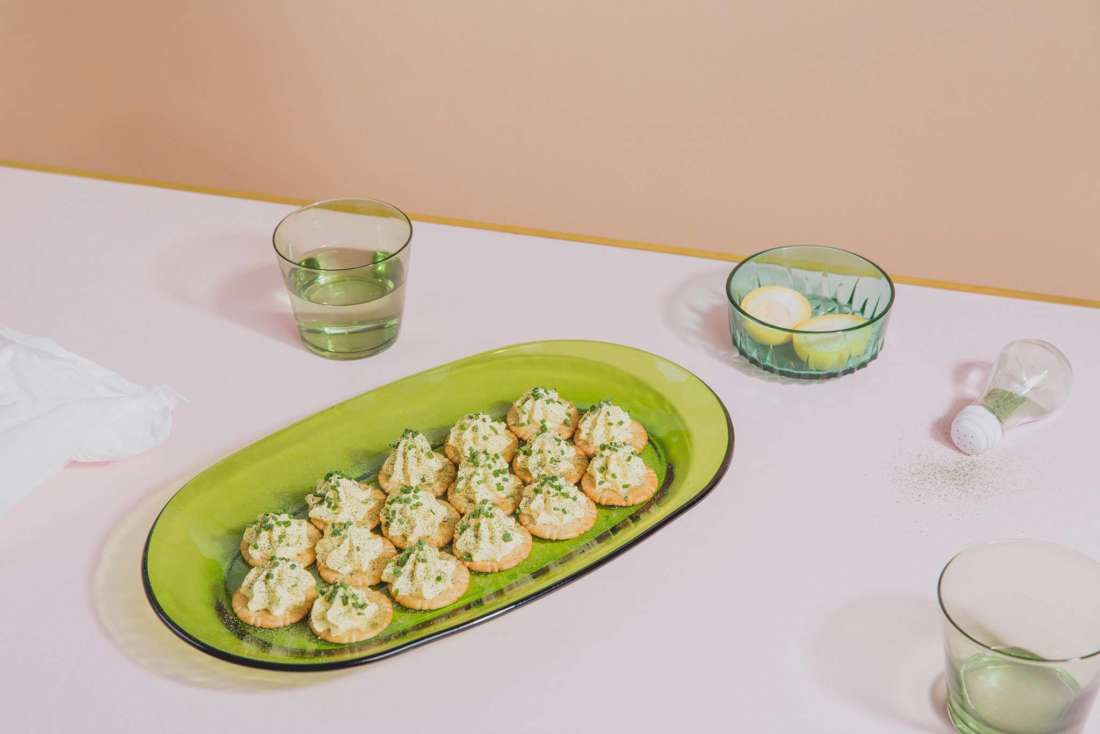 170 grams cheese, blue or crumbly, stanky yellow
110 grams cream cheese
⅓ cup cream, whipped to soft peaks
Fresh herbs, fish roe or apple sticks for garnish

In a food processor, mix the cheese and cream cheese until it becomes a smooth, cohesive paste. Season with salt and pepper.
Fold whipped cream and cheese paste together.
Put into a piping bag and pipe onto desired vessel.
For garnish, we used carrot top and onion powder with chopped chives, but you can use anything. Fish roe or apple sticks works well too.
Set and forget – Leek Terrine with bacon vinaigrette. Big up Marco Pierre White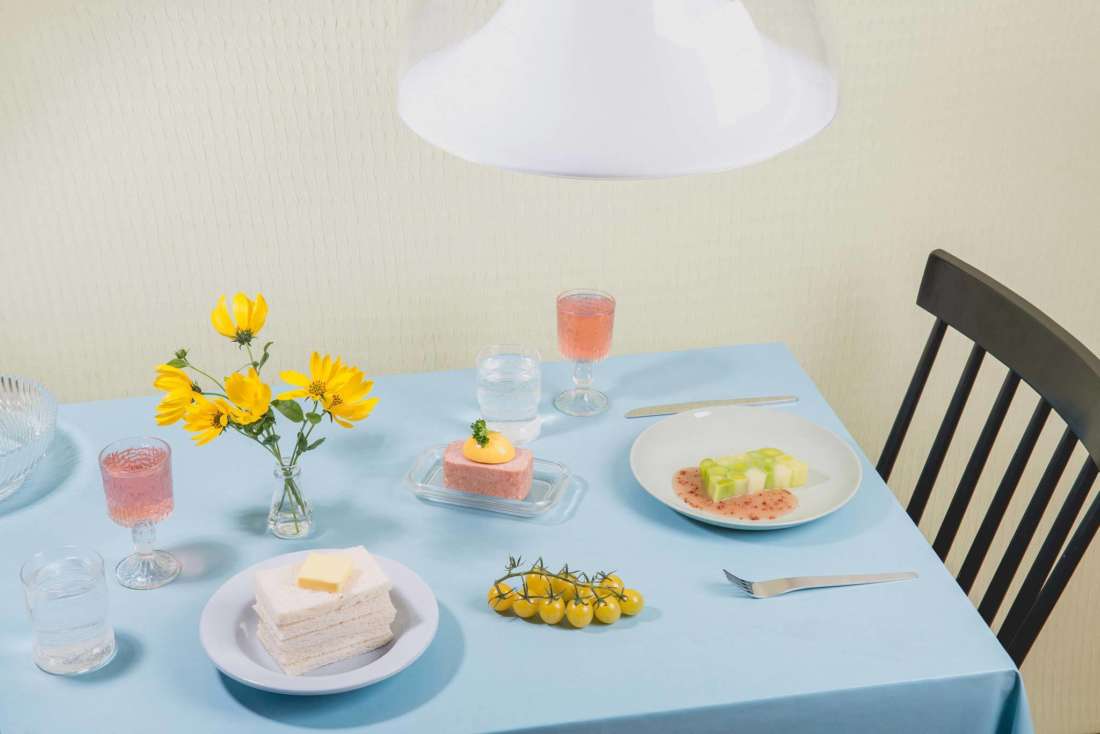 10(ish) small leeks, depending on the size of your loaf tin.
Salt
Cooking spray
Cling film
Loaf tin (poor man's terrine mould)
Some cardboard
A brick or three cans of food to use as a weight.
Spray the loaf tin with cooking spray and then line with cling film, leaving some overhang to seal the top.
Cut some cardboard to fit the top of the tin like a lid.
Trim the very end of the leek roots off, leaving the root intact.
Using the tin to measure, cut the leeks so they are little longer then the tin, you want them to fit inside nice and tight.
Discard or save the tops for another use (great for making stock).
Cook leeks in salted boiling water till just soft enough to stab with a knife. Don't go too soft or they will be too floppy.
Strain and cool to room temperature.
Stack the leeks lengthwise in the cling film lined tin. Trim to fit tight and even. Once all the leeks are in, fold over the cling film, top with cardboard lid and whatever you are using as a weight. Leave in the fridge for no less than four hours. Overnight is better.
Bacon Vinaigrette
2/3 cup finely diced bacon
¼ cup apple cider vinegar
½ tsp sugar
Pinch of salt

In a pan, cook the bacon bits over a medium heat to crisp them up and render the fat.
Pour off the fat from the pan, reserving in a bowl, and set aside the bacon bits. Chop them up smaller if necessary.
While still warm, mix the bacon fat, vinegar, salt and sugar together with a fork until the dressing has emulsified.
Add back some bacon bits for extra flavour and texture.
Keep the dressing warm to avoid the fat setting again.

Dessert – Orange and Aperol Jelly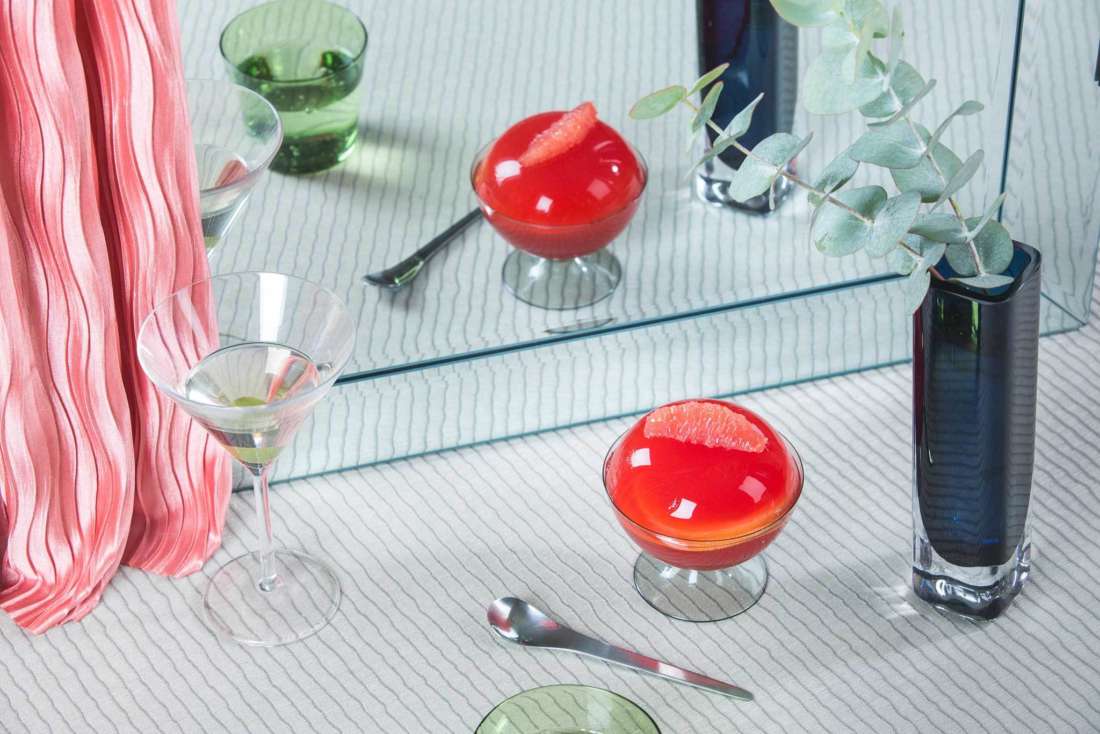 250ml Aperol
400ml Prosecco
1 tblsp sugar
18 grams gelatine leaves
1tblsp lemon juice
1 Orange peeled, segmented, pith removed

Make a syrup with the Aperol, Prosecco and sugar by simmering on a low heat until sugar dissolves.
Simmer for a further five minutes after the sugar has dissolved.
Soak gelatine leaves in cold water for five minutes until floppy.
Drain carefully and squeeze out most of the water.
When the syrup is cool enough to touch, add the gelatine (if it's too hot, the gelatine won't work).
Add lemon juice and stir.
Pour some into the bottom of serving glasses.
Chill to set just enough to lay orange segments on top.
Fill the rest of the way with liquid jelly.
Put back into the fridge, this time until fully set, three hours in fridge should about do it.

Recipes: Ralph Jenner.
Photography: Charlie McKay.
Styling: Jess Murphy.