Category — Features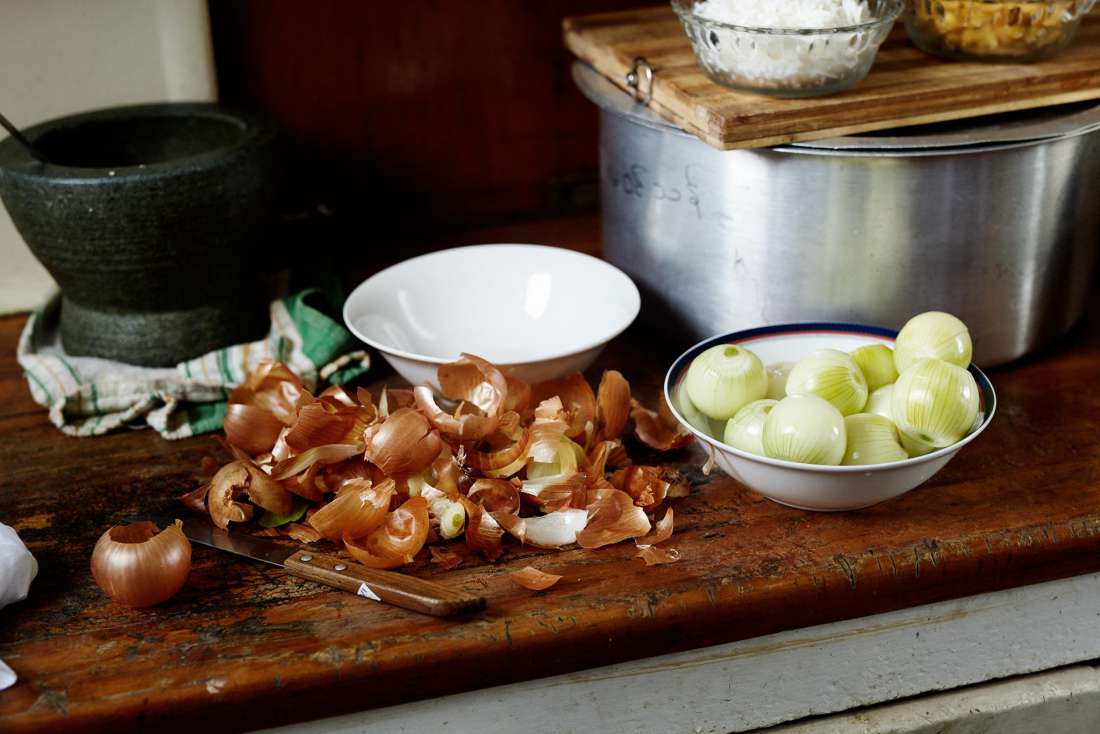 Bung Ah Thah – Breakbreat ft. Stone Soup
The first time I met a member of the Mon community, a persecuted ethnic minority from Hongsawadee (now Burma), was in a classroom for adult refugees. Nai Loot had an infectious smile which made you feel you weren't in a bad place in the world.

I was astounded by how hard this man worked – he was the child whisperer of his community, spending mornings and afternoons shuttling around to collect various children for other parents so they could maintain jobs to bring the rice home. Between the chaos, he spent each day learning English to further himself in a country he had to call his new home.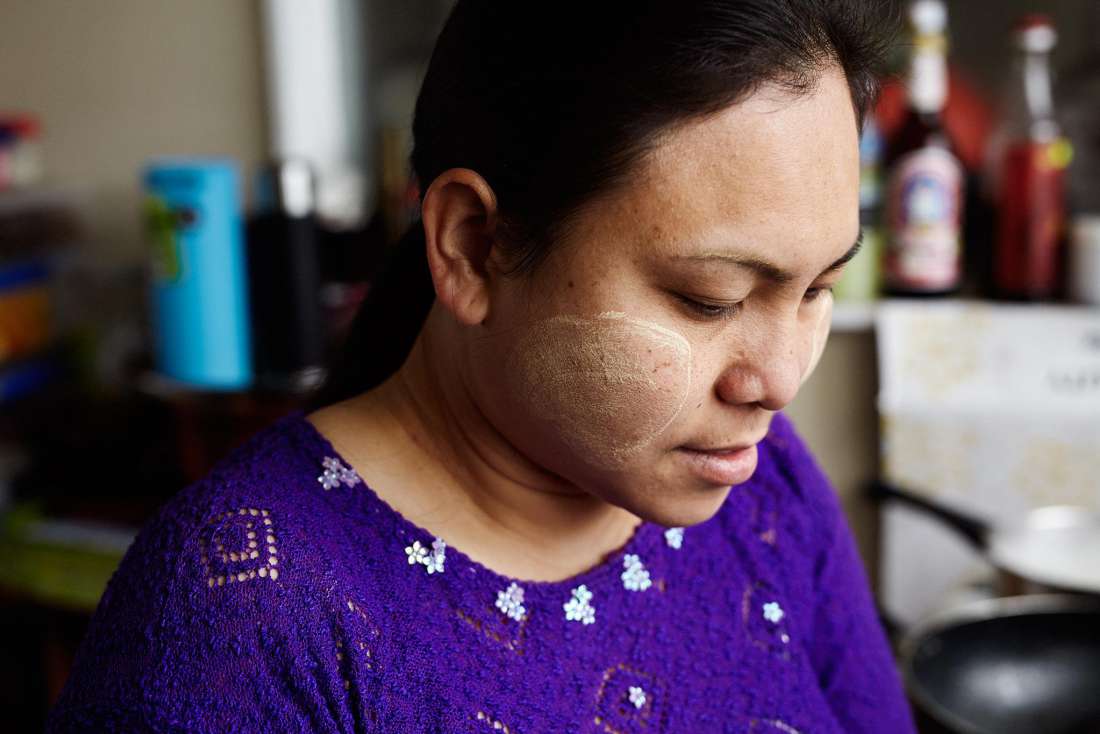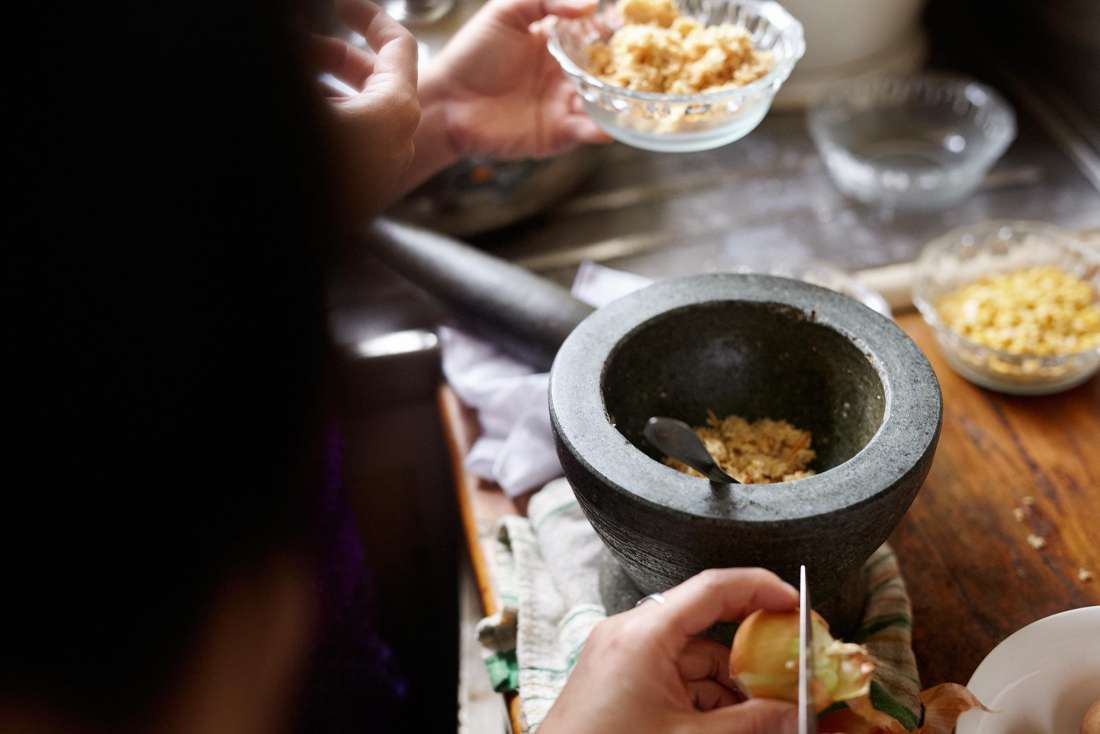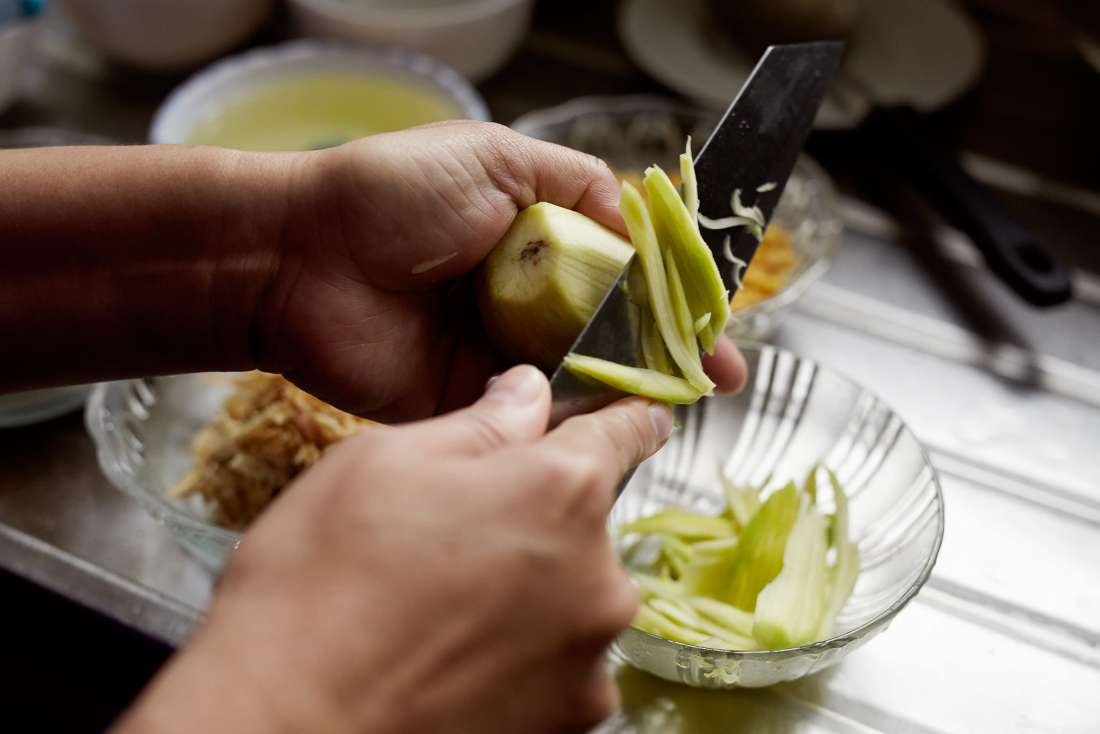 It made me wonder how amazing it would be to bring people from separate worlds within Auckland together, and the great things we could learn from each other. The idea was simple: connect people who have a mutual passion for food, and get them cooking together. The power of collaboration is a wonderful thing; it gifts experience, unity, identity and confidence. Equally as powerful are the stories around the dinner table. This was the birth of the concept of BreakBread. It is about people in our neighbourhoods and the footprints of their journeys, reflecting on the past, present and future.
Stone Soup was invited to the east Auckland suburb of Point England to meet our dear friend Mi Chan from the Mon community, the wife of the great man I observed in the classroom. She shared with us her recipe for Bung Ah Thah (New Year Rice) and her passion for what this humble dish represents for her people during their New Year Water festival.
Bung Ah Thah is eaten once a year in April, a time of celebration in Burma and the hottest season, making this dish even more enjoyable served cold. Wealthy families lucky enough to access refrigeration make ice to chill the rice right down to a polar bear's toenails.
"In immigration in Malaysia, I asked, does New Zealand have rice?" Mi Chan laughs. "Mon people are alive with rice, without rice they cannot live." She and her culture hold rice in great reverence, placing it on a pedestal each day as they sit on the floor, its place above them the centrepiece of their table.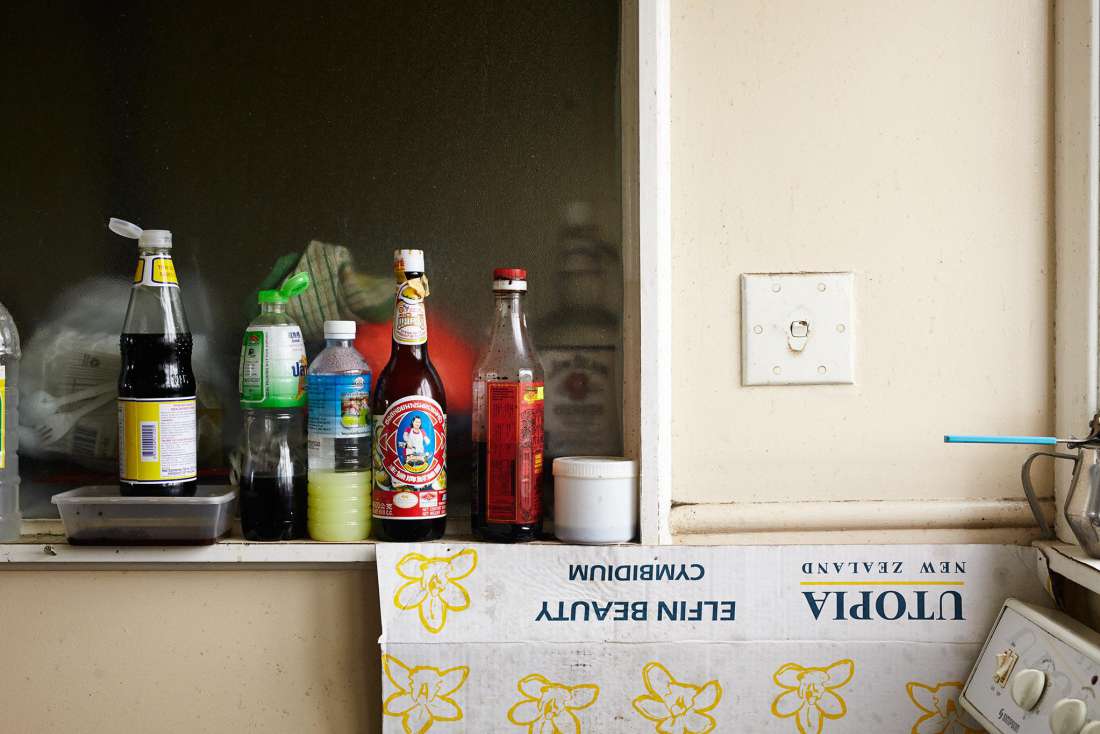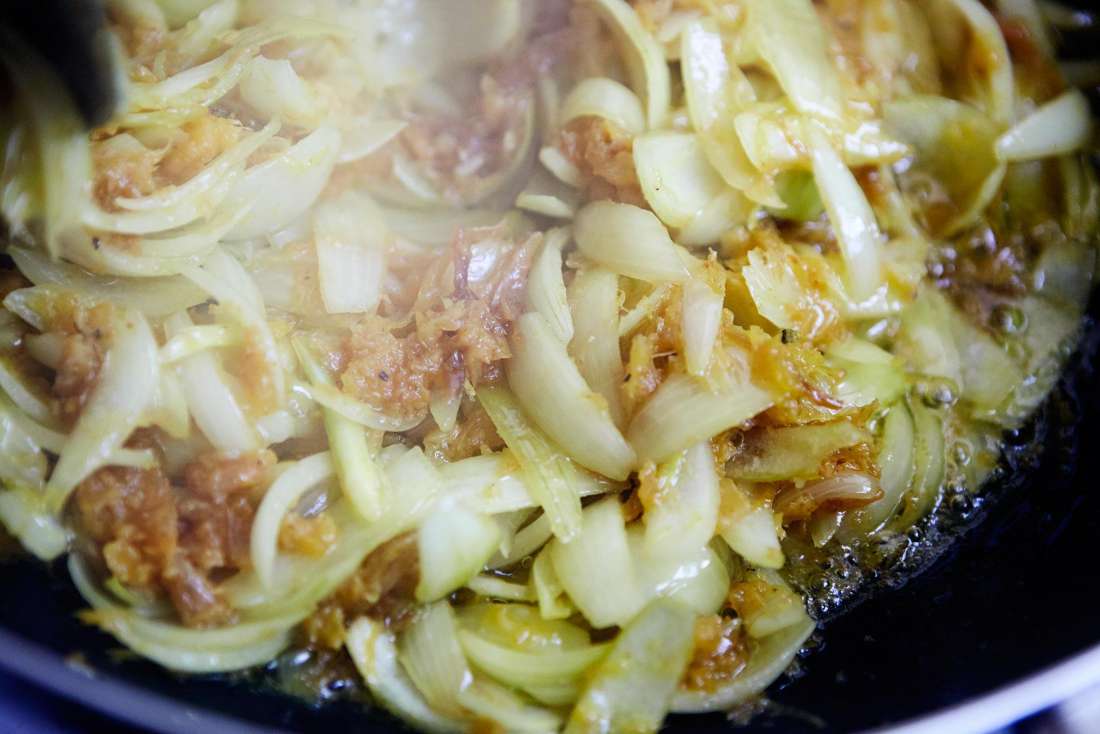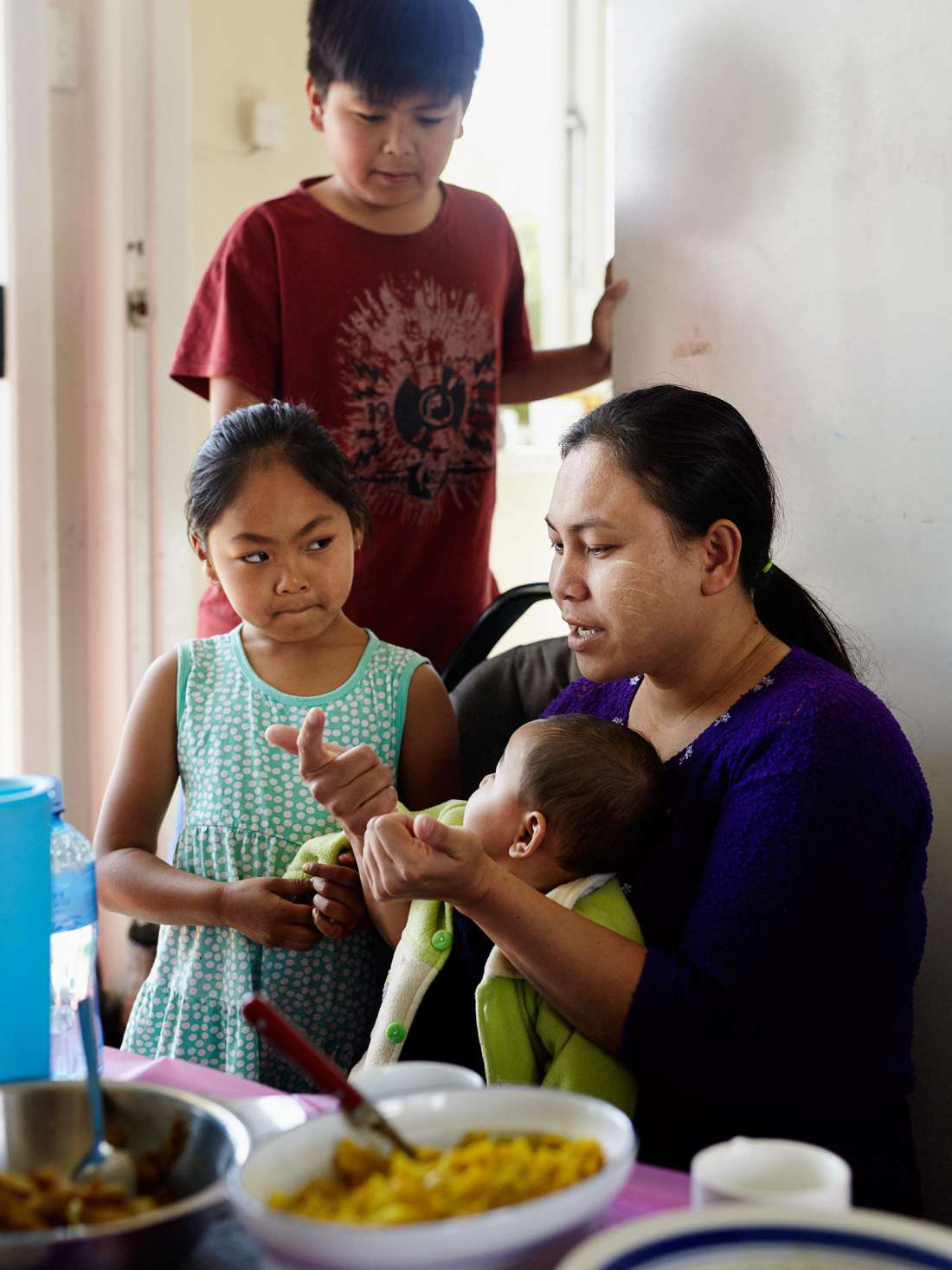 Bung Ah Thah
Serves 4-6

1 cup sunflower oil
½ teaspoon turmeric powder
10 small brown onions, each cut into 6 wedges, core removed so the layers will separate during cooking
1 cup boneless dried fish
½ cup dried shrimp, rehydrated in water then drained and mashed
2 teaspoons chicken powder
½ teaspoon salt
½ teaspoon MSG*
1 large green mango, julienned (if green mango is not available, substitute for tamarind paste or powder for sourness)
1 cup yellow split peas, soaked overnight, simmered for 1 hour, drained and mashed
3-4 cups extra-long basmati rice, rinsed 3 times and soaked overnight

Heat the oil in a large heavy-based pan over medium-high heat, add the turmeric powder, fry quickly until fragrant then add the onions and stir to break apart. Add the dried fish, dried shrimp, chicken powder, salt and MSG and stir constantly over medium-high heat for about 10 minutes or until the onions are soft and the shrimp has softened.

Add the green mango or tamarind and yellow split peas and continue to cook for a further 10 minutes.

*If you're concerned about using MSG you can do what the Mon do when they don't have access to it and add shrimp paste to up the umami, or you could use Urban Hippie's Umami Salt.

For the rice:

Fill a medium-sized saucepan three-quarters full with water, add ¼ teaspoon salt and bring to the boil. Drain the rice, add to the boiling water and cook on a steady simmer for approximately 15 minutes. Strain and rinse with cold water to cool. The rice is served cold, what you might consider a little overcooked and it can even have cold water added to it when served to add moisture.

To serve, fill a bowl with a very generous helping of cool rice and top with a healthy dollop of Bung Ah Thah, mix and enjoy. You can add a splash of cool water for moisture. Be sure to give reverence to the rice.