Category — Recipes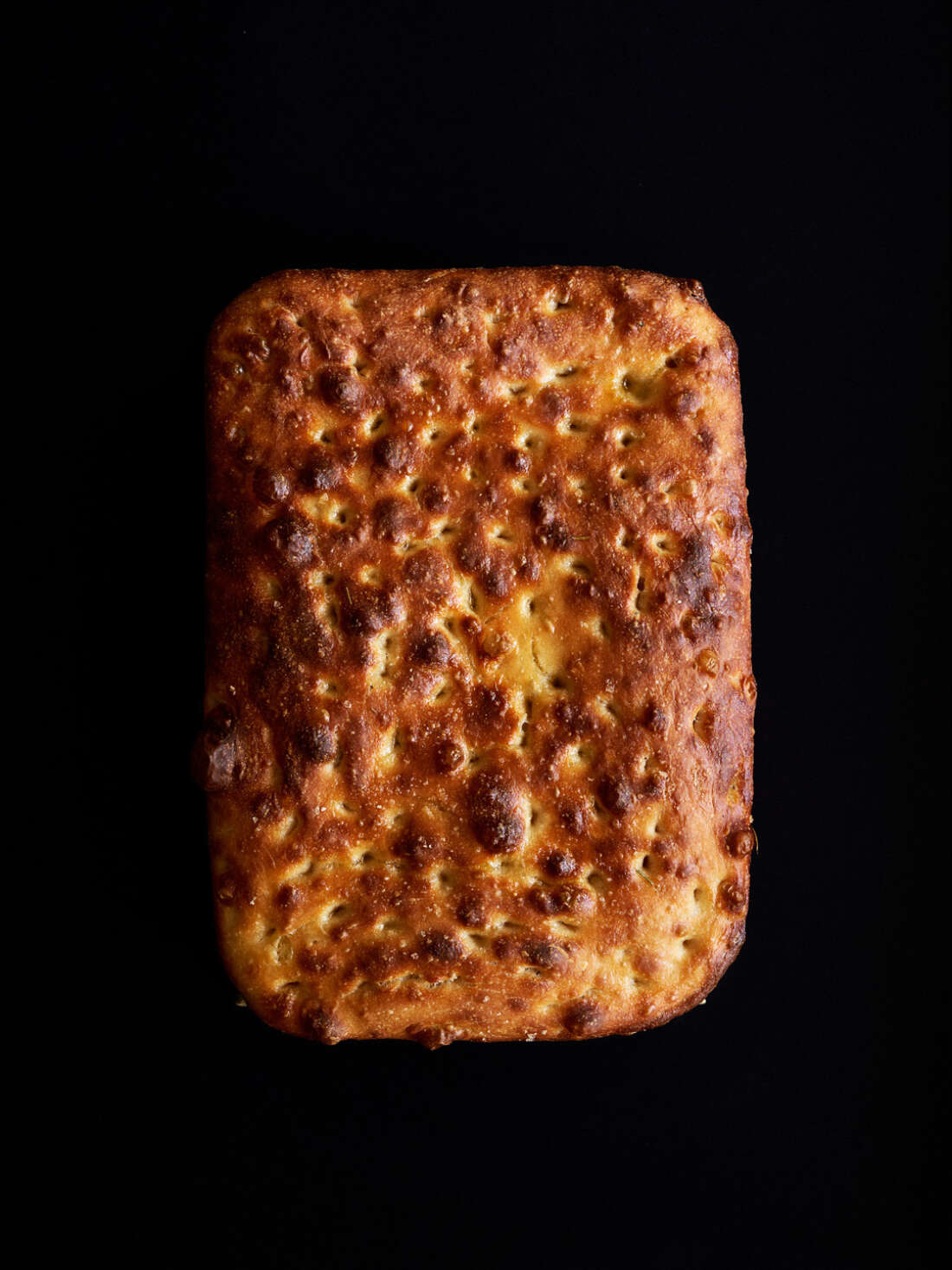 A bread to make & share
One of my most memorable traditions as a child was when my siblings and I met our cousins at our grandparents' house on a Friday night. A gathering we very excitedly knew as "Kid's Dinner."
After an almost Lord-of-the-Flies-like hour or two on their property we'd be called in for dinner where we'd sit around a big wooden table outside the kitchen and feast on all sorts of tasties. But always, without fail, there would be a big basket filled with warm squares of freshly baked focaccia, one of our grandmother Gwennie's specialties. We had no idea how lucky we were at the time – not only having a big group of like-minded kids to have a messy, loud feast with – but sharing and connecting over something so simple but life-giving as a fresh-from-the-oven loaf of salty, rosemary-spiked bread. It's remained an important recipe for us, being a pillar to our food gatherings ever since.
Everyone has a story or two like this, from childhood or beyond. A story of food that floods them with feelings. Of course, it's not the food that's eaten – although there's no hiding from the pleasure that food can bestow – it's the sharing of laughter, love, excitement and tears. Over a meal, memories are remembered or made and fortified forever. There will be a technical rationalisation for the effect a shared meal can have, but there is something so primal and warming about the whole experience. Surely that's enough to go forth and continue eating, sharing and remembering. Because in the end it's all about connection, and for whatever reason food has always been and will (hopefully) always remain one of our most potent forms of forging bonds.
This loaf can be whipped up pretty quickly, with no need for any flash ingredients and you can top it with anything you like: chunks of roasted pumpkin, grapes, onions, thin slices of potato. Or just Gwennie's classic salt, oil and rosemary.
This fool-proof focaccia recipe is adapted from Will's mum Sarah's recipe, which was passed down to her by Will's grandmother, Gwennie – two great women and a seriously good loaf.
Makes two medium sized loaves.
800ml room temperature lukewarm water
1 tablespoon honey or sugar
1 tablespoon dried active yeast
1 kg white flour
1 tablespoon table salt
½ cup extra virgin olive oil
2-3 sprigs rosemary or 2 tablespoons of fennel seeds
Sea salt
In a large bowl mix water with honey and yeast. Set aside for 10-15 minutes until frothy.
Photography: Aaron McLean