Category — Features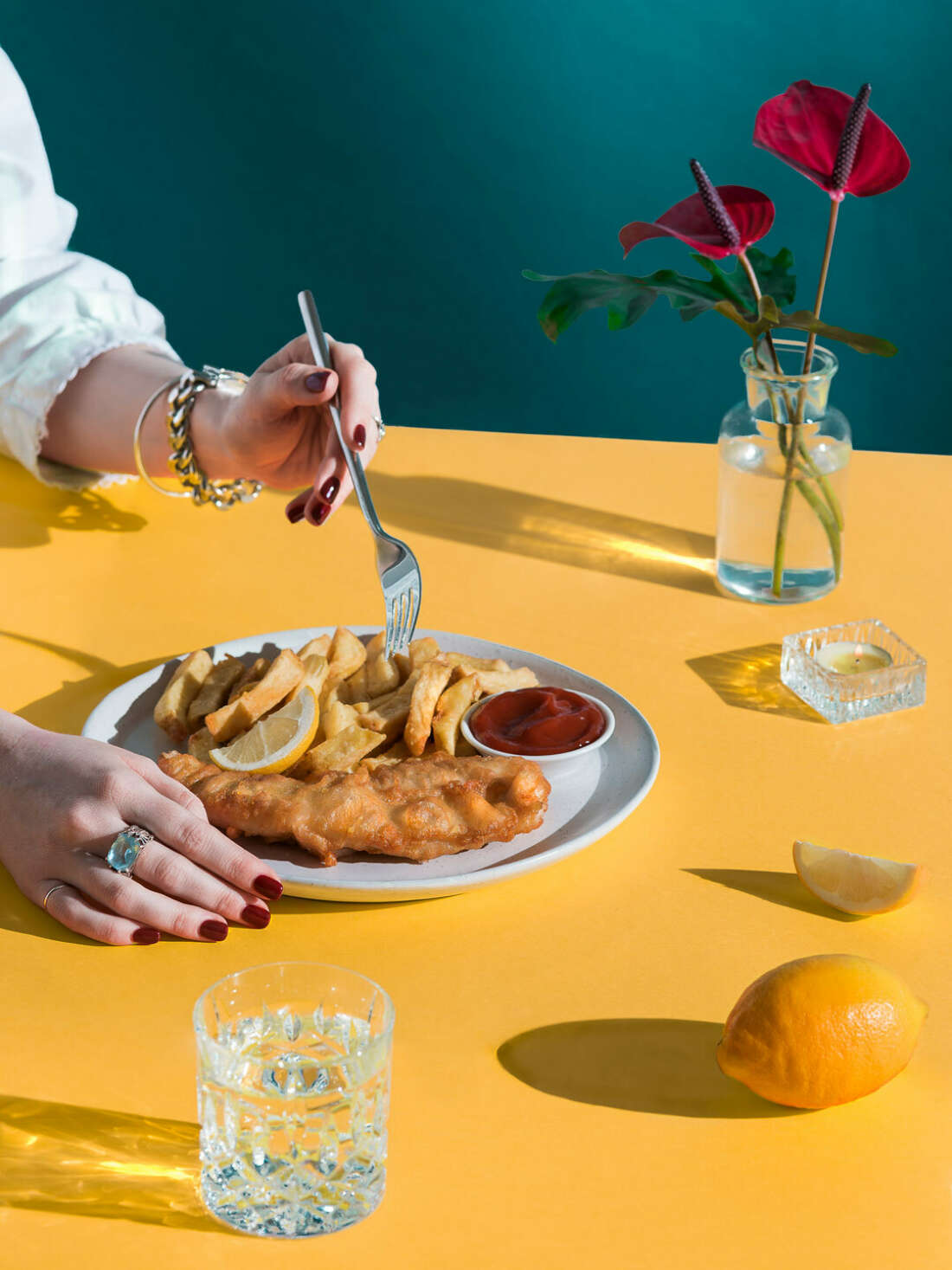 17,031 References Returned
Fish and chips. Meals all hours. What's better than fish and chips for tea – nothing. Orders delivered to any part of town. Fish and chips and beer.
Shibboleth is a wonderful word. It describes any custom or tradition, especially a speech pattern, that distinguishes an ingroup from an outgroup. Fush and Chups not Feesh and Cheeps. Fish and chips on Friday night for the Roman Catholics. And fish and chips were the meal of the British working class.
Fish and chips. Under new management. Civility and every attention is my motto. Give us a trial. It costs you no more.
George Orwell, a socialist, thought fish and chips were a panacea that 'safeguarded' Britain from revolution. In 1980, four New Zealand politicians (David Lange, Roger Douglas, Michael Bassett and Mike Moore) were photographed eating their fish and chips. Fresh, hot and wrapped for public consumption, the Fish and Chips Brigade were the biggest catch in the Fourth Labour Government. Rogernomics stripped 8000 workers out of New Zealand Post alone.
Fish and chips. Our prices are right. A joyous feast to tempt even the most jaded appetite. Premises thoroughly renovated.
At my favourite fish and chip shop, I can have hapuka, kingfish, terakihi, moki, butterfish and salmon. At my favourite fish and chip shop, I can have my fish beer battered, panko crumbed, tempura battered, gluten-free battered or grilled. At my favourite fish and chip shop, I can have my chips hand cut, crinkle cut, beer battered, turned into curly fries or made from kumara if I prefer. At my favourite fish and chip shop, three fish and a scoop of chips can set me back forty bucks.
Fish and chips. Everything lovely and clean. Quick and obliging service. Take some home tonight. Just try us, and you will call again.
(Headlines grabbed from Papers Past, a digitised collection of New Zealand and Pacific newspapers from the 19th and 20th centuries, searching under Fish and Chips. 17,031 references returned.)
Photography: Victoria Baldwin