Category — Features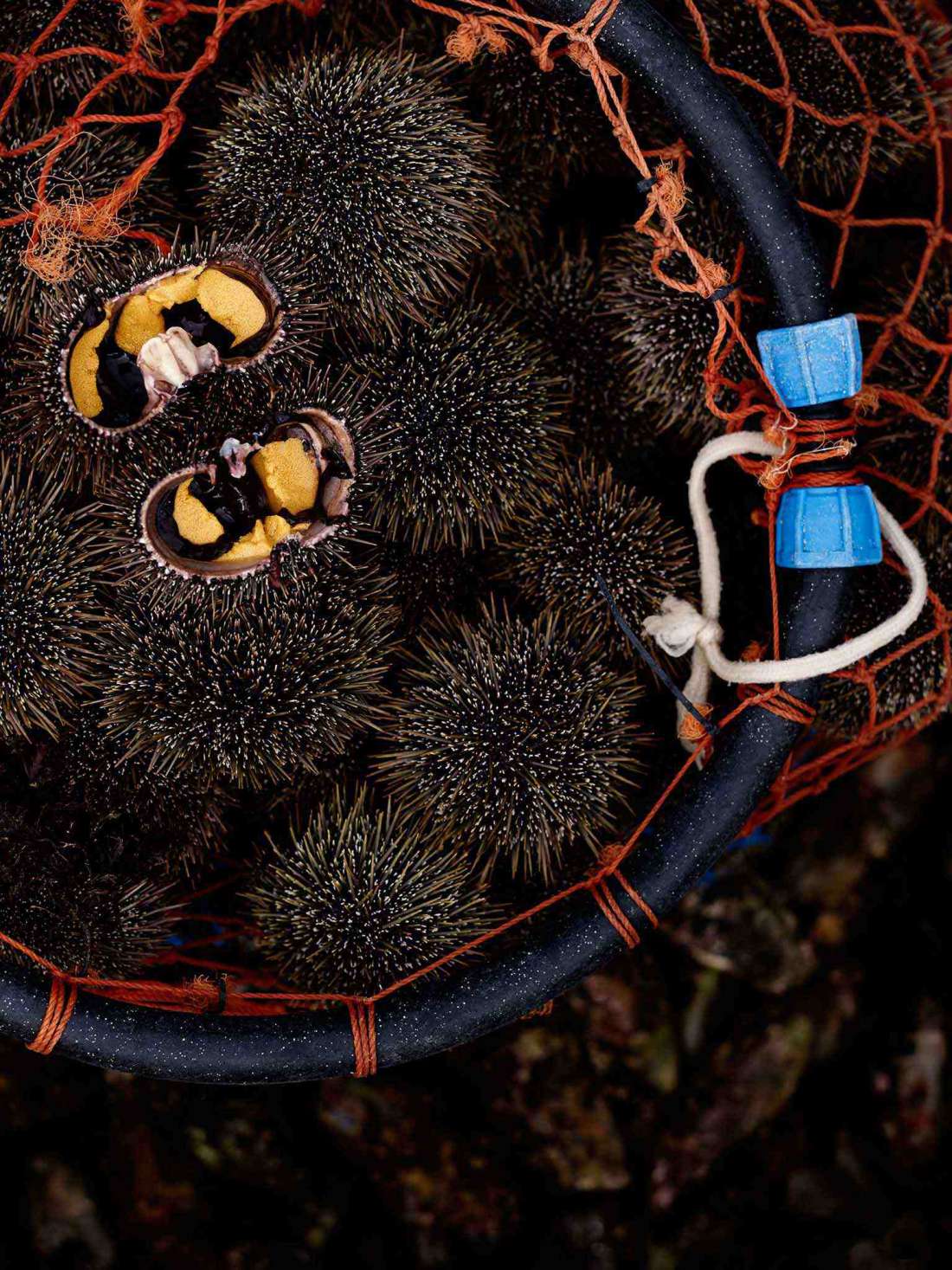 Winner winner kina dinner
My first taste of kina was as a doe-eyed Daddy's girl, fishing off the rocks with my father. I looked up at him as if he were Jacques Cousteau, as he pulled his diving knife out of its holster and picked up a kina off the rocks. He crudely ripped the top off, gave it a quick dunk in the ocean and urged my sister and I to try it. It was too much for my little body to handle, and what resulted was a symphony of tears, retching and wailing as I clawed at my tongue and tried to rinse the sour taste out of my mouth with seawater. Cheers, Dad…
Twenty years later on an island off Sicily, having since developed a curiosity for exotic flavours and putting all my trust in Italian cuisine, I decided to give sea urchin another go. This time it came emulsified in a buttery sauce that coated fresh pasta and it blew my mind. Nowadays I'm a fiend for the stuff. I order it whenever I see it on a menu; however it's being served, you can sign me up.
Given that kina can be plucked from our waters with relative ease, it is something we see very little of on restaurant menus, or in home kitchens. You can't help but wonder if there are others out there whose views have been marred by a bad experience, too afraid to give this delicacy another shot, going on to lead a dull and miserable kina-free existence.
Māori have been hip to the kina game since the beginning of time. They know it tastes good, know it's good for you and know where to get it. Herb from SUNZ, a kina harvesting and processing outfit in Whitianga, tells me he sells most of his product to Māori, both locally and those living overseas (60 per cent of his catch is exported to Māori living in Australia). He believes it is a taste thing – if people haven't been raised on it they may have a hard time coming round to the flavour.
But there are many reasons we should all be seeking out and eating more kina. On the Forest and Bird Best Fish Guide they hang out right up the top in the green zone with the likes of pilchards, anchovies, oysters and pāua as the most sustainable seafood in our waters. They are plentiful and prolific, and harvested in a way that results in little bycatch or damage to other marine habitats.
Because they are scavengers, they absorb all the nutrients we seek from eating fish. They are an enriched source of protein, dietary fibre and vitamin C; jam-packed with iodine; renowned for curing hangovers; and ladies… tell your fellas, they have been known to improve blood circulation, enhancing virility and sexual energy. Everybody wins.
Hardcore enthusiasts like Herb will tell you the best and only way to eat kina is fresh, raw and straight from the shell. He says he only eats it on the boat when it has just been pulled from the sea, in any month that doesn't contain an R. Due to their spawning cycle, kina roe is best between May and September.
If you want to forage your own, you'll find them in sheltered, rocky shores with a gentle current throughout New Zealand. They are most prolific on the east coast of the North Island and in Fiordland at the bottom of the South Island. The taste will vary from north to south due to their diet.
Once you've got your hands on some, make sure you don thick rubber gloves before cracking in to the shell by piercing the centre of the kina with a knife. Hold the kina steady with your left hand and press the knife down firmly with the right, gentle levering the knife from right to left, to split the shell open in two.
The interior of a kina can be a little intimidating. It's a tangle of purple membranes, inky slime and milky fluid. What you're after is the roe that looks like little orange tongues. Give the inside a rinse before using a teaspoon to scoop the tongues from the shell, being careful not to include any of the membrane or grit.
This pasta recipe is like the gateway drug to kina eating. Blended with butter and laced with plenty of lemon and chilli, it's a rich, umami-packed sauce with a hint of the ocean. It's enough to turn anybody into an addict before moving on to the hard stuff.
Kina spaghetti with lemon, chilli and pangrattato
Serves 6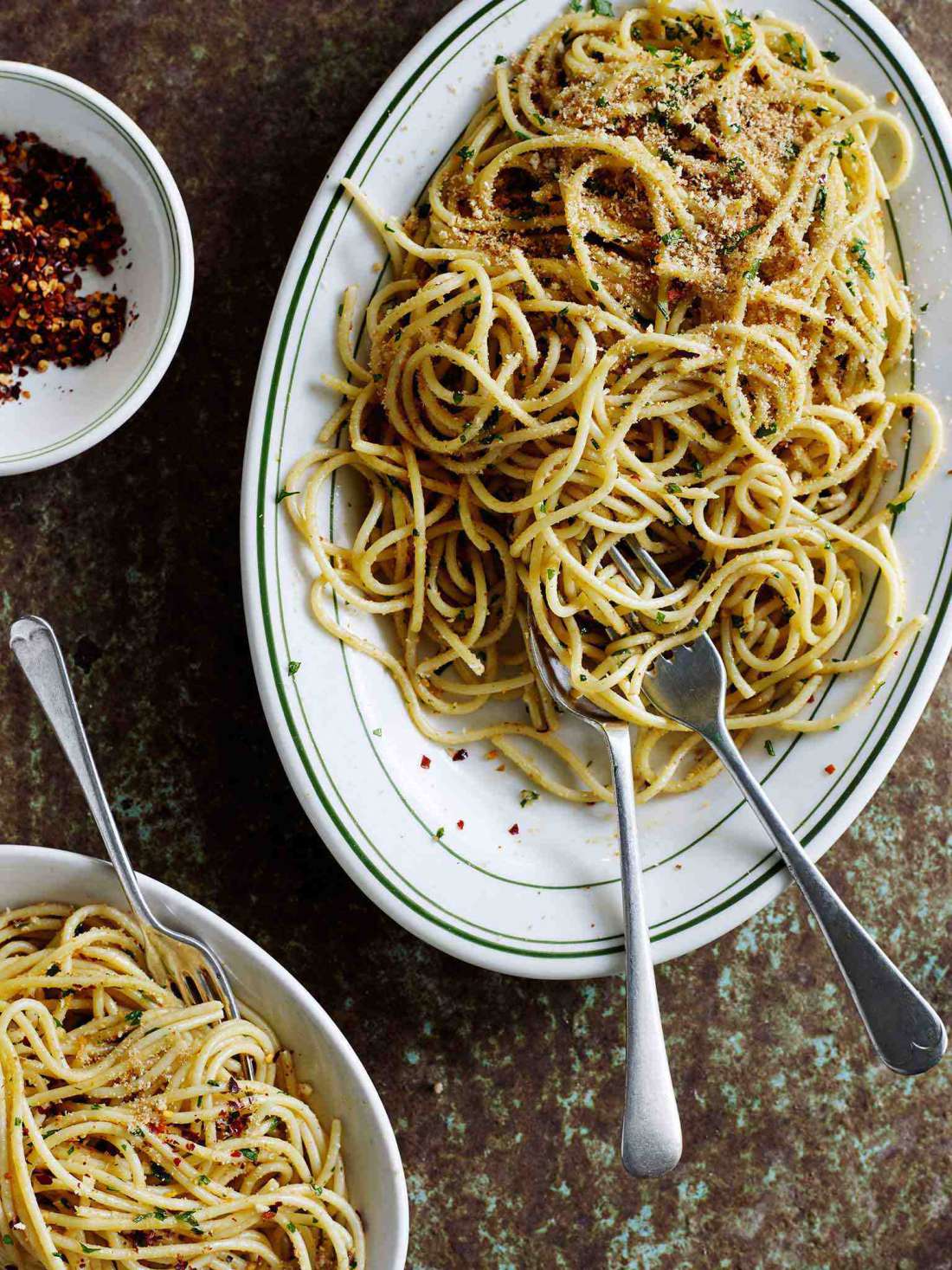 ½ cup breadcrumbs (best to use homemade by blitzing stale bread in a food processor)
olive oil
100g fresh, cleaned kina roe
50g butter, melted
zest and juice of a lemon
500g dried spaghetti
handful of flat-leafed parsley, roughly chopped
1 tablespoon chilli flakes
To make the pangrattato, toss the breadcrumbs in a hot frying pan with a good drizzle of olive oil until golden brown. Set aside.
Using a food processor or hand-held blender, blend the kina roe until it is completely smooth. Add the melted butter and lemon juice, and blend again until incorporated.
Bring a large pot of water to the boil, season with salt and cook th e spaghetti according to packet instructions.
Once cooked, drain, reserving 1 cup of cooking water.
Put the drained pasta back in the pot, along with your kina sauce and a good splash of cooking water. Toss until the sauce is smooth and silky. Add more water if necessary.
Toss through the lemon zest, parsley and chilli flakes before piling on to a serving plate and topping with pangrattato,
Crispy kina nigiri with yuzu guacamole
Makes 12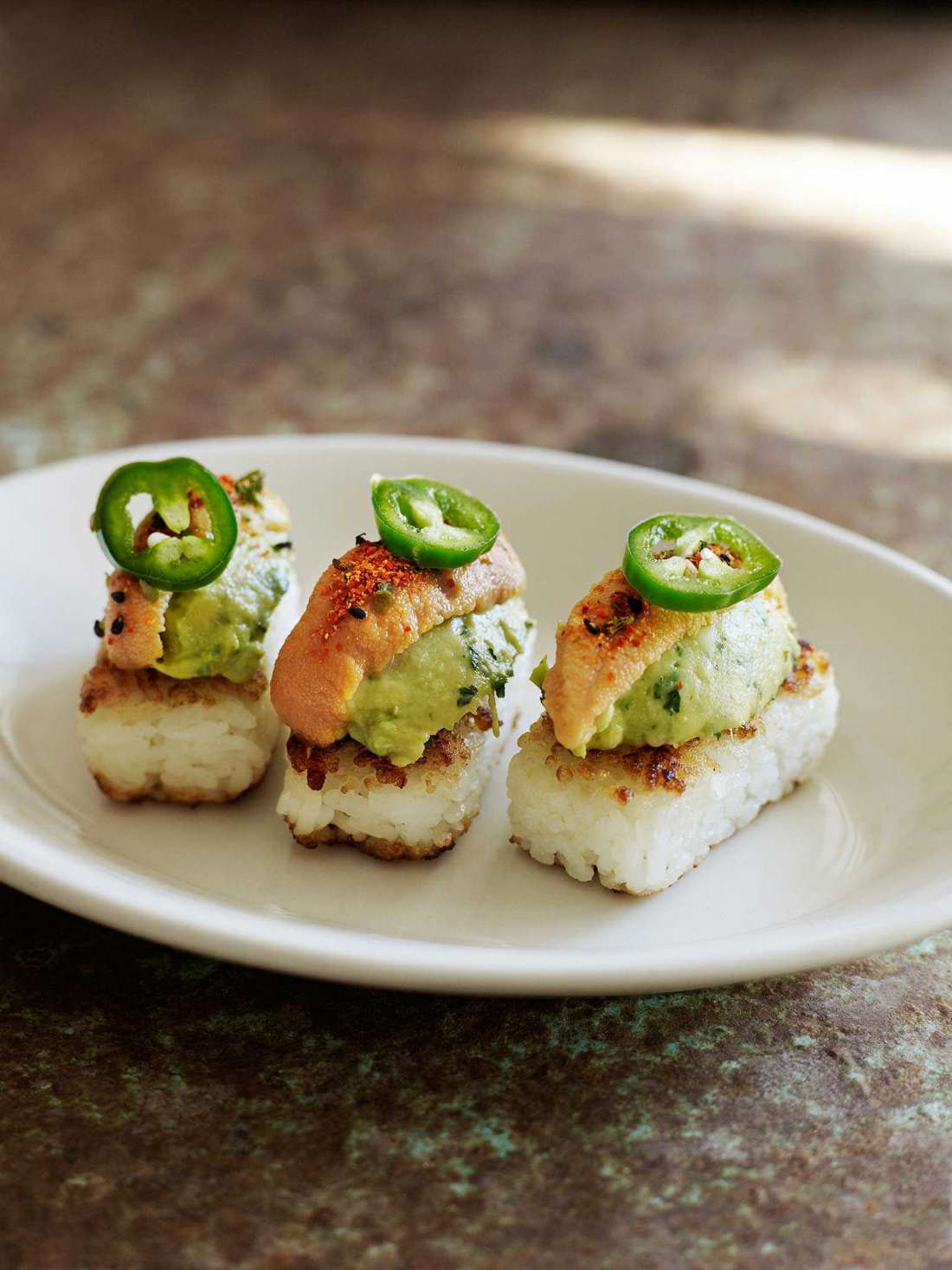 For the crispy nigiri
¼ cup rice vinegar
1 teaspoon white sugar
1 teaspoon salt
3 cups cooked sushi rice, still warm
1 tablespoon vegetable oil, plus extra for frying
For the yuzu guacamole
2 medium ripe avocadoes
2 tablespoons yuzu juice* (lemon or lime would also suffice)
1 teaspoon salt
1 tablespoon finely chopped coriander
To serve
12 pieces fresh, cleaned kina roe
1 fresh jalapeno pepper, sliced into rings
togarashi to garnish*
To make the crispy nigiri, mix the rice vinegar, sugar and and salt in a small saucepan on the stove until the sugar has dissolved. Pour the rice, add the vegetable oil and mix gently until the liquid is absorbed and the rice has cooled a little.
Line a baking sheet with baking paper and shape the sushi rice into a flat square about 3cm thick. Place another piece of baking paper on top. Top with another baking tray, then place a weight on top (a small can of food will do) and allow to cool completely.
Once cooled, cut the rice into 12 even rectangles – you want pieces the size of nigiri sushi.
Heat a centimetre of vegetable oil in a frying pan. Add half your rice pieces in a single layer with a little space between each one. Cook, flipping once, until both sides are golden brown and crispy, about 2 minutes per side. Use a slotted spoon to transfer them to a kitchen towel to drain. Repeat with the remaining rice.
To make the guacamole, scoop the avocado flesh into a bowl. Add the yuzu juice, salt and coriander and mash until smooth.
To assemble, place a spoonful of yuzu guacamole on top of each piece of crispy nigiri and gently drape the kina roe on top. Sprinkle with togarashi and top with a slice of jalapeno.
*Both yuzu juice and togarashi can be found at Japanese food stores such as Japan Mart.