Category — Features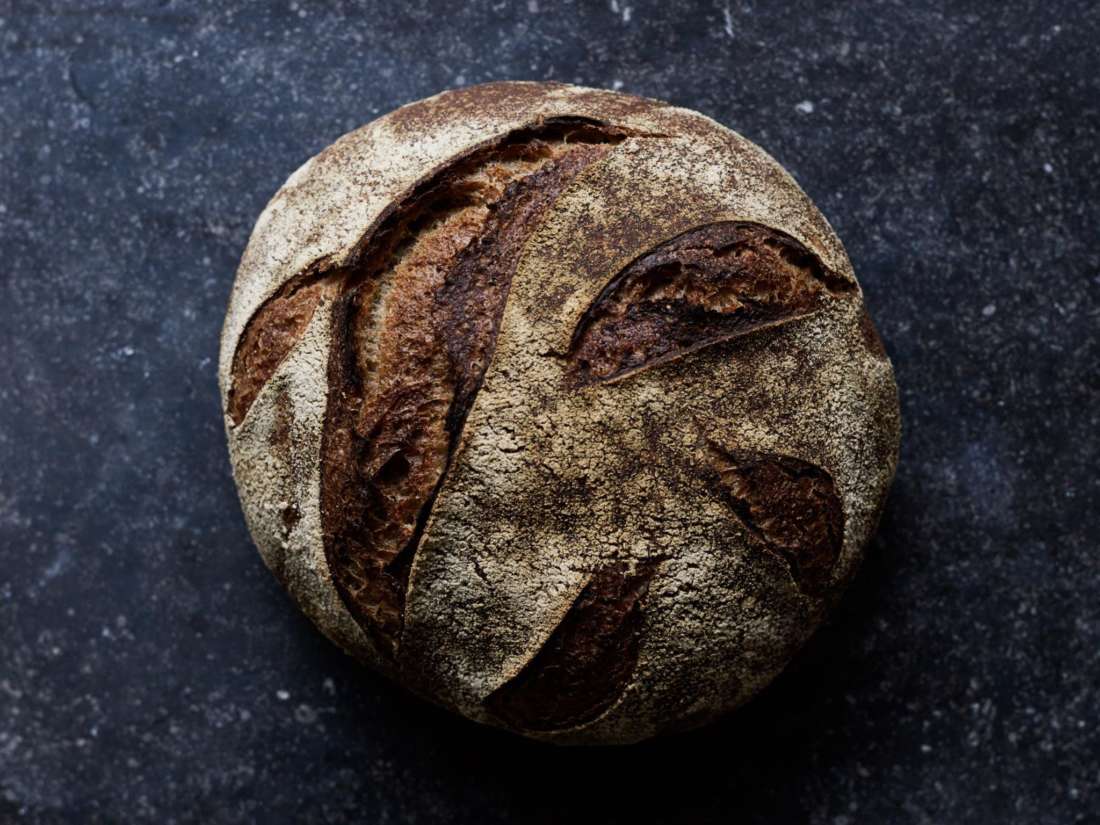 Wake & bake
When we first caught up with baker Jerome Ozich a year ago he had a seriously DIY enterprise, baking eight loaves of slow fermented sourdough a day in his home oven which he personally delivered to those who bought it from him via Instagram.
Jerome enjoyed a meteoric rise in popularity, quickly building what seemed like a guaranteed market for his lovingly hand-made loaves: followed by a moment of panic which saw him stop baking. But in a fortunate turn of fate, his rye starter is now infecting Auckland pantries as he fills classes — still via Instagram and word of mouth — with excited hordes eager to reclaim the knowledge that once existed in every kitchen – how to bake a nutritious loaf.
After Stone Soup and other media broke Jerome's story, demand quickly grew. He found a friendly baker in Devonport prepared to allow him to share their commercial bread oven on a Saturday and he started baking as many as 85 loaves a day, which he continued to distribute from customer's carports, doorsteps, and his car boot. This exposure culminated with the honor of receiving a coveted Cuisine magazine artisan award in May 2017: with unconventional style he had well and truly arrived on the food scene, but it all left him with a fundamental question, "the bread, the lifestyle… is this what I want to do?"

Daunted at the prospect of ramping up full time to meet Auckland's appetite for real bread, Jerome thought "I'm just going to go back to how I like making bread, which is slowly, at home, as a hobby." To the horror of his fans, just as he'd established his distribution and ordering systems, baking more loaves than ever, and at odds with all economic theory, he sent out an email saying "thanks for everything, it's been awesome, I'm not going to do the commercial thing anymore".

Jerome was already being asked to share his secrets on his bread rounds, but was too busy baking and delivering to find the time or the headspace to do so. Once he stopped, customers missing their Saturday treat asked with more urgency whether he would help enable them to make the bread themselves. So he agreed to teach a bunch of friends in a workshop at a customers house, "and they loved it, so we did another and they loved that too". Former customer and first student Deb Cairns made her space regularly available to him "and one person led to…. I don't know how many. It's been over one hundred, maybe two hundred people so far," he says.

Freed from the hustle of enterprise Jerome had reconnected with the pleasure of making a loaf for his own home and friends and he relishes in enabling others to do the same; to share in what drove his decision to stop baking commercially by understanding the process that he loves. "It's slow food," he enthuses, "to really sit down and watch the bread rise and bake. It's a totally different lifestyle". Jerome believes that by producing for ourselves rather than passively consuming, not only can we minimise what we needed to spend our hard earned money on, we can also experience a sort of pleasure or fulfillment through the act of making. Many of Jerome's students have told him that they're addicted, because "you get fresh bread like you'd get from a bakery, but you've made it, and hopefully had time to just relax while you do so, because you kind of need that…". Slow fermented sourdough really is a commitment to slow food, it takes very little effort or energy, but it requires you to be present and near your kitchen for about four hours.

So how does it feel to go from baking eight loaves in your home oven, to being responsible for more and more people in Auckland spending their spare time making their own bread? Jerome seems a little dumbfounded at his influence (one group even banded together to buy local biodynamic grain in bulk direct from Milmore Downs in Canterbury), but excited that just one sourdough starter has been disseminated through so many homes. "There's an element of life to it" he contemplates with wonderment, not only can a starter spread, "but if one person knows something, then two people can, then more and more, and then maybe they'll teach even more people". Perhaps that's how society could work better. "If one person has something to share," and they share it, "now more than one hundred people can can pass that on too".

Both teaching and retreating to the home oven have taught Jerome to simplify and to be happy with every loaf he makes. He had been "caught in the mindset" of trying to pursue the archetypal "super fluffy and aerated loaf" that he saw from all of the fellow devotees of Tartine and Californian sourdough on Instagram. But he learnt to relax about all of those comparisons. He wanted to commit to using only stone-ground organic New Zealand grains in pursuit of flavour and in respect for our local economy and the environment, and that results in a different loaf, but "what's the point of breadmaking at the end of the day?" he asks, "a nourishing loaf with good flavour and ingredients… it looks like a loaf of bread, it's made the slow way, it tastes awesome, I'm happy with that".

How is it that one class for a couple of hours with Jerome, learning his adaptation of the Tartine method, can enable somebody to bake bread as tasty as the fanciest bakery at fraction of the cost? "It's quite magical" he muses, once again it's all about time and the best ingredients. We're commonly told that New Zealand flour is no good for baking bread, and other than a very few notable exceptions (Pasture, The People's Bread Co., Orphans Kitchen, Amano – and I'm sure a few others) almost none of our commercial bread is baked using local organic grains. Bakeries are understandably scared of expensive ingredients that produce an inconsistent product for a marketplace expectant of uniformity, and they pursue efficiencies to keep the price down.

Jerome was clearly selling to a niche, but a growing niche, prepared to pay between nine and twelve dollars for a loaf. About the same price as one crappy beer, but a lot more than a loaf of Tip Top. He believes people were paying top dollar for his bread because more and more of us understand and are prioritising where our food comes from and its broader place within our health, society and planet.

The marketplace isn't providing us with many options to practice conscious bread consumption, so fortunately, although the original space is no longer available, Jerome is continuing to hold workshops as demand dictates and spaces make themselves available, "just letting things happen", as he says. So keep your eye on his Instagram, get along to a class, let his starter colonise your kitchen, welcome the addiction. Then get your mates together and order some North Canterbury grains, and I don't know…. perhaps teach somebody else one of the oldest skills in the book.

See the handywork (often lovingly documented) of some of Jerome's students below.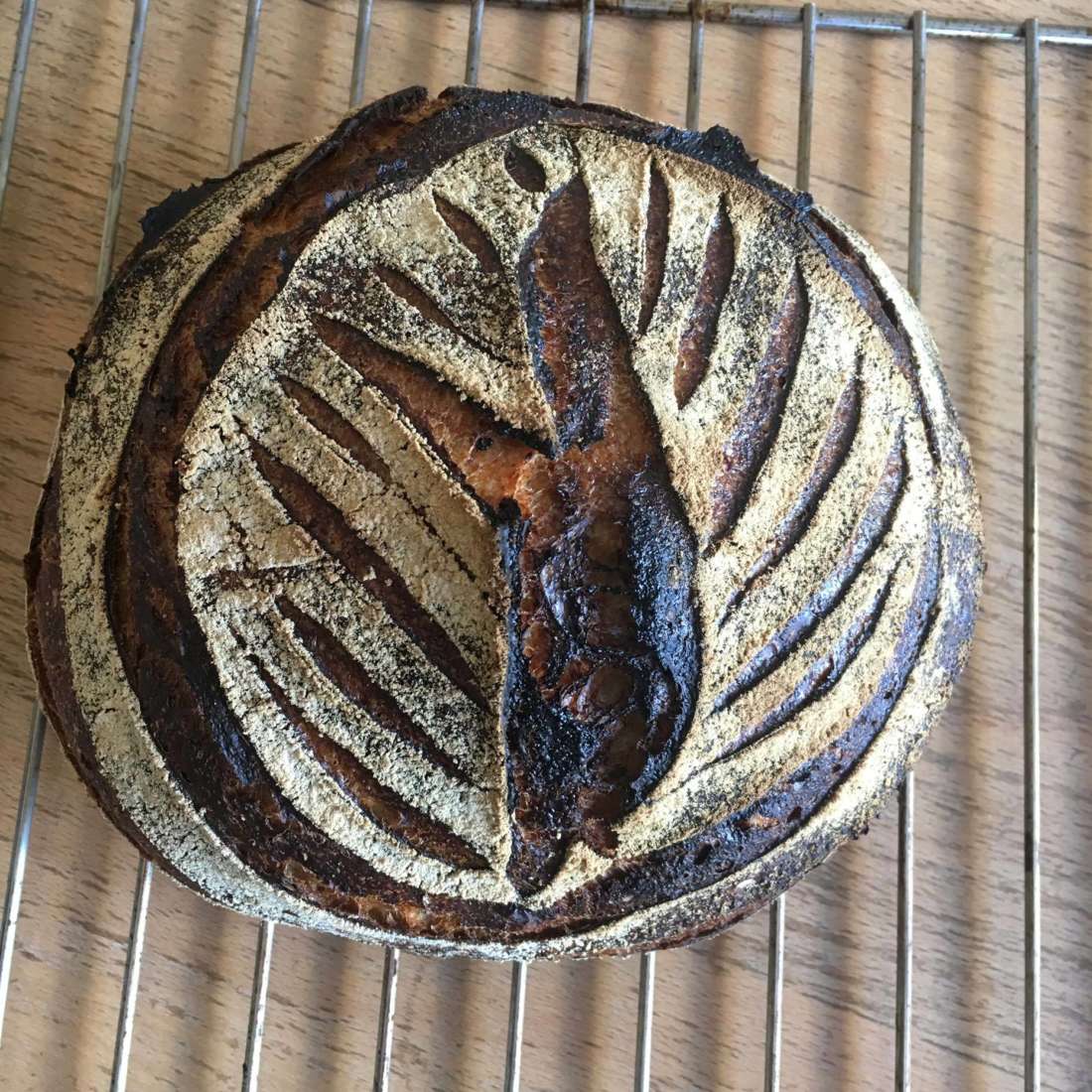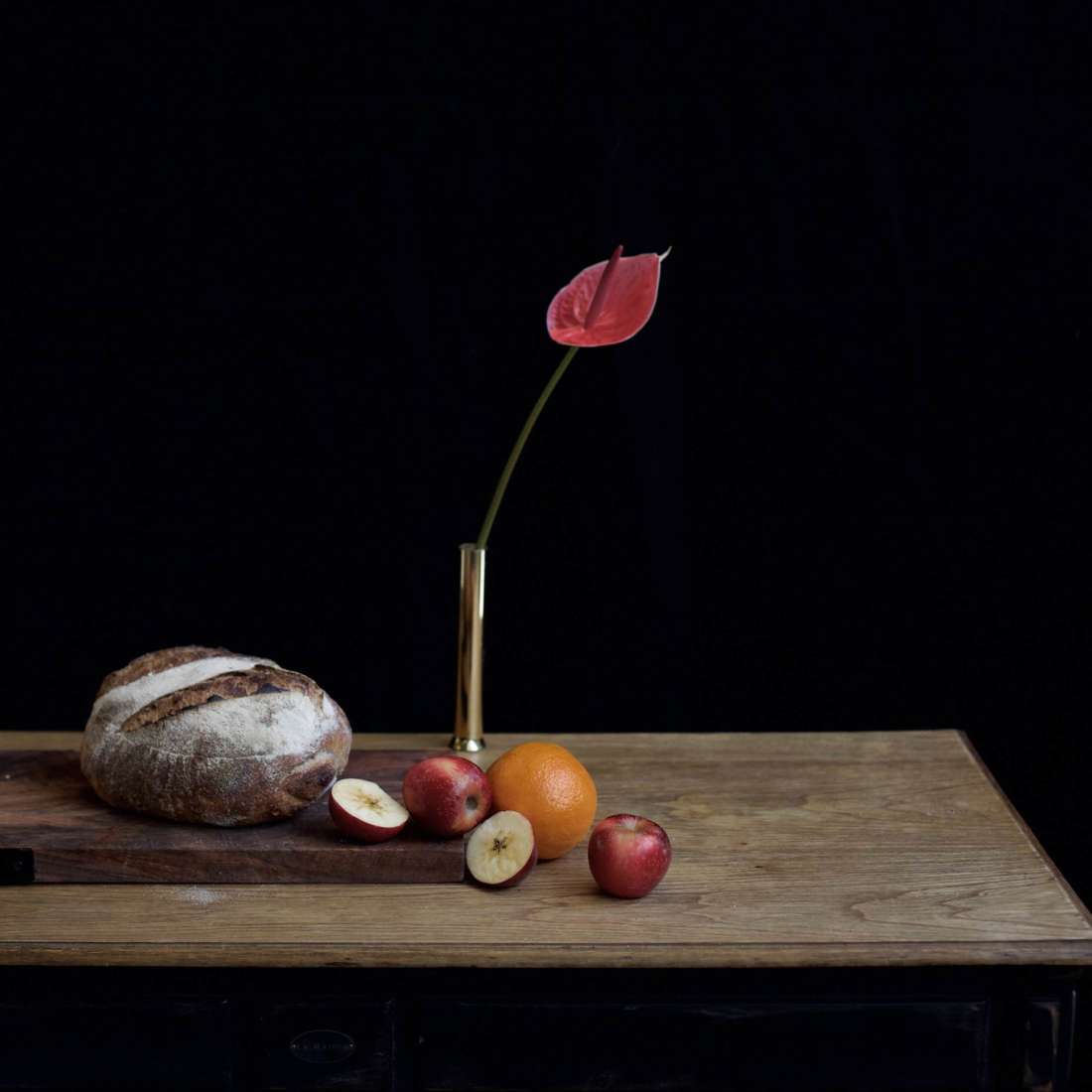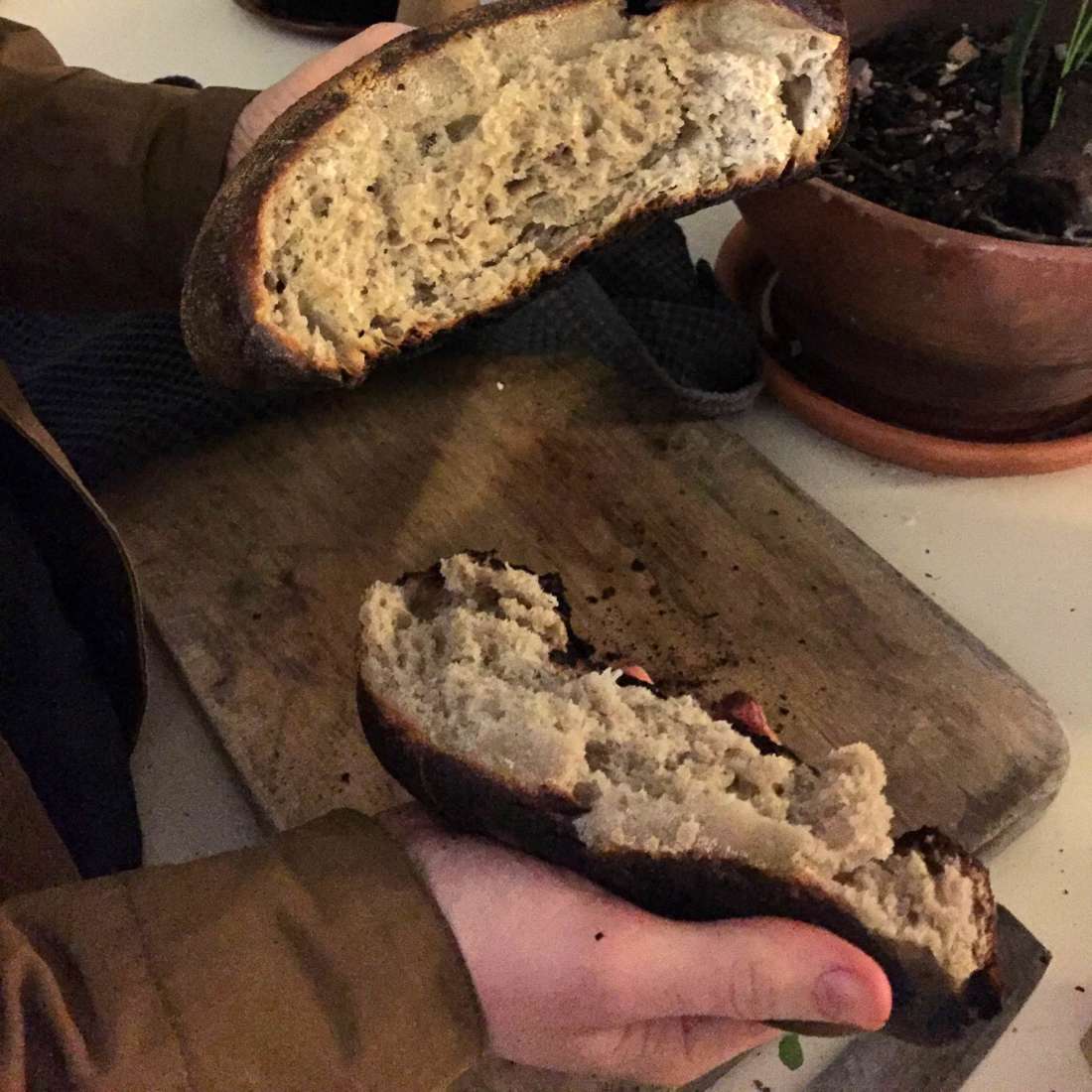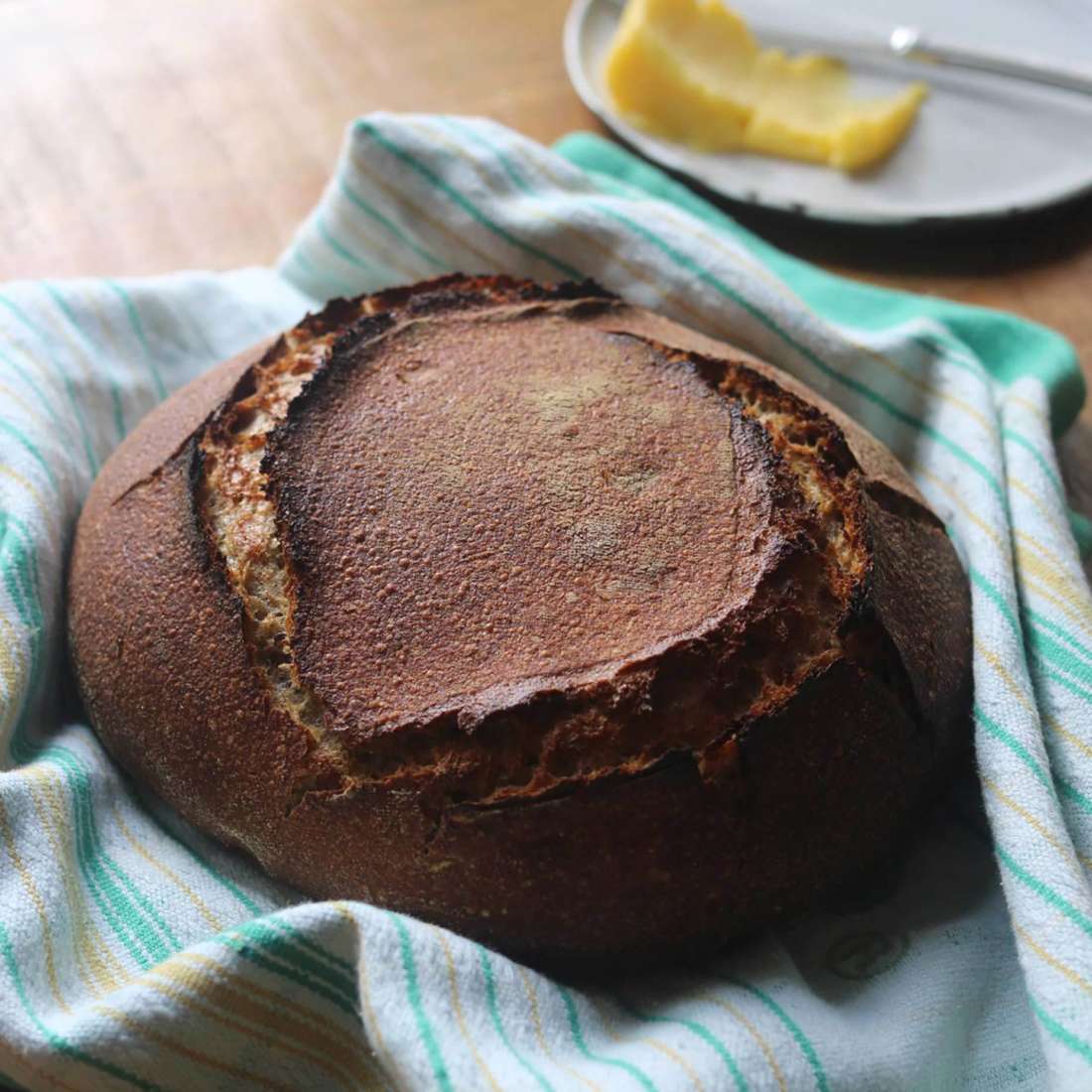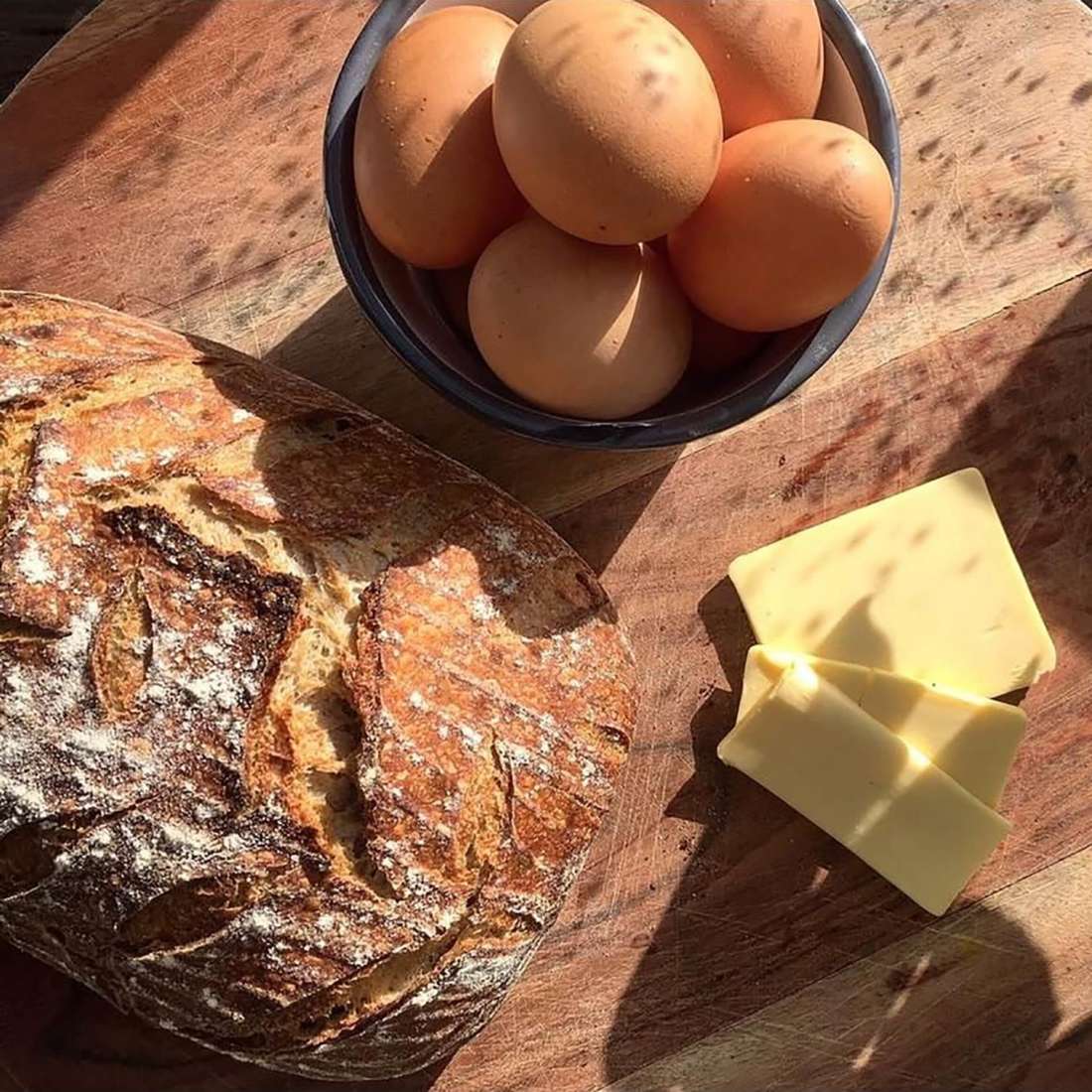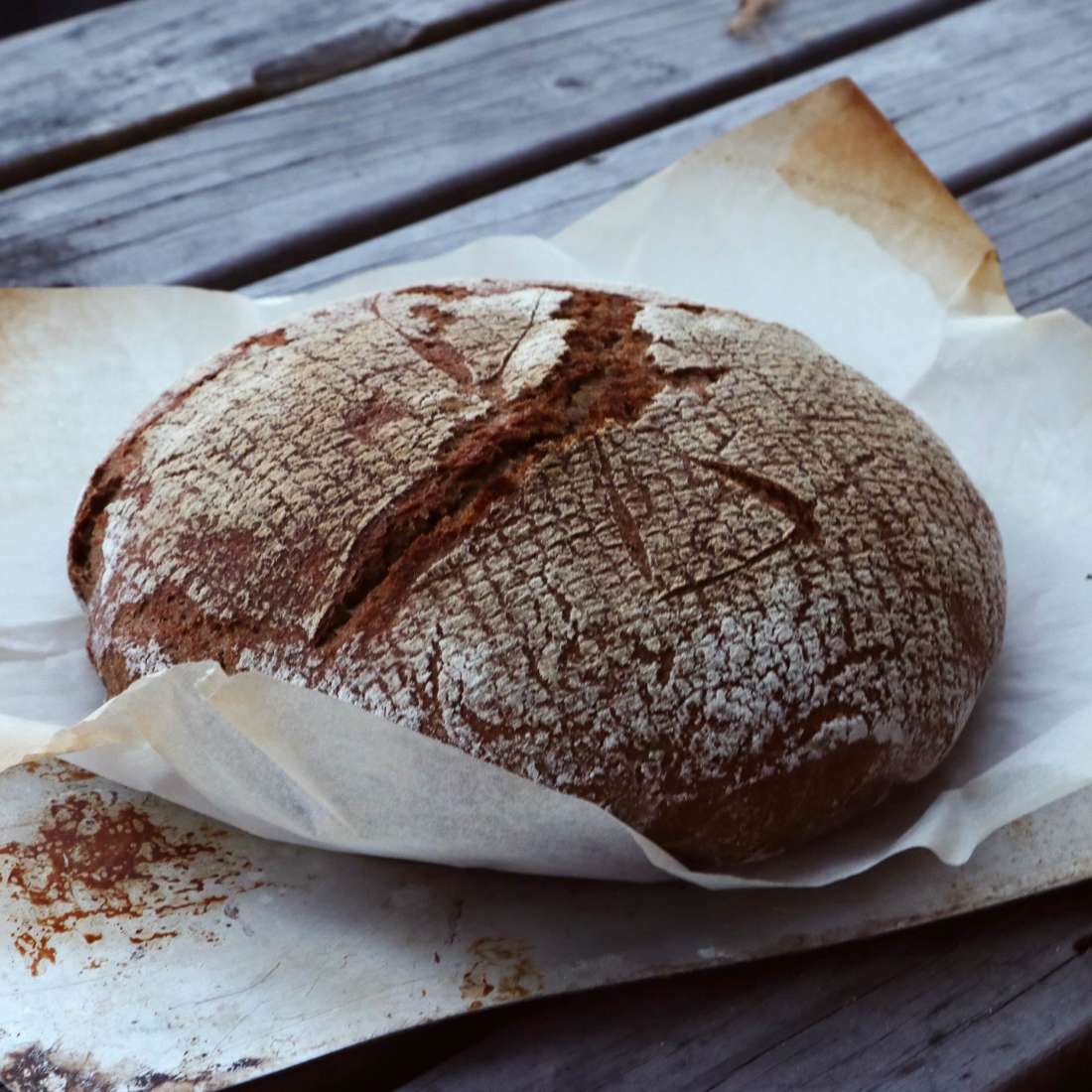 Ruby Chang-Jet White & Bob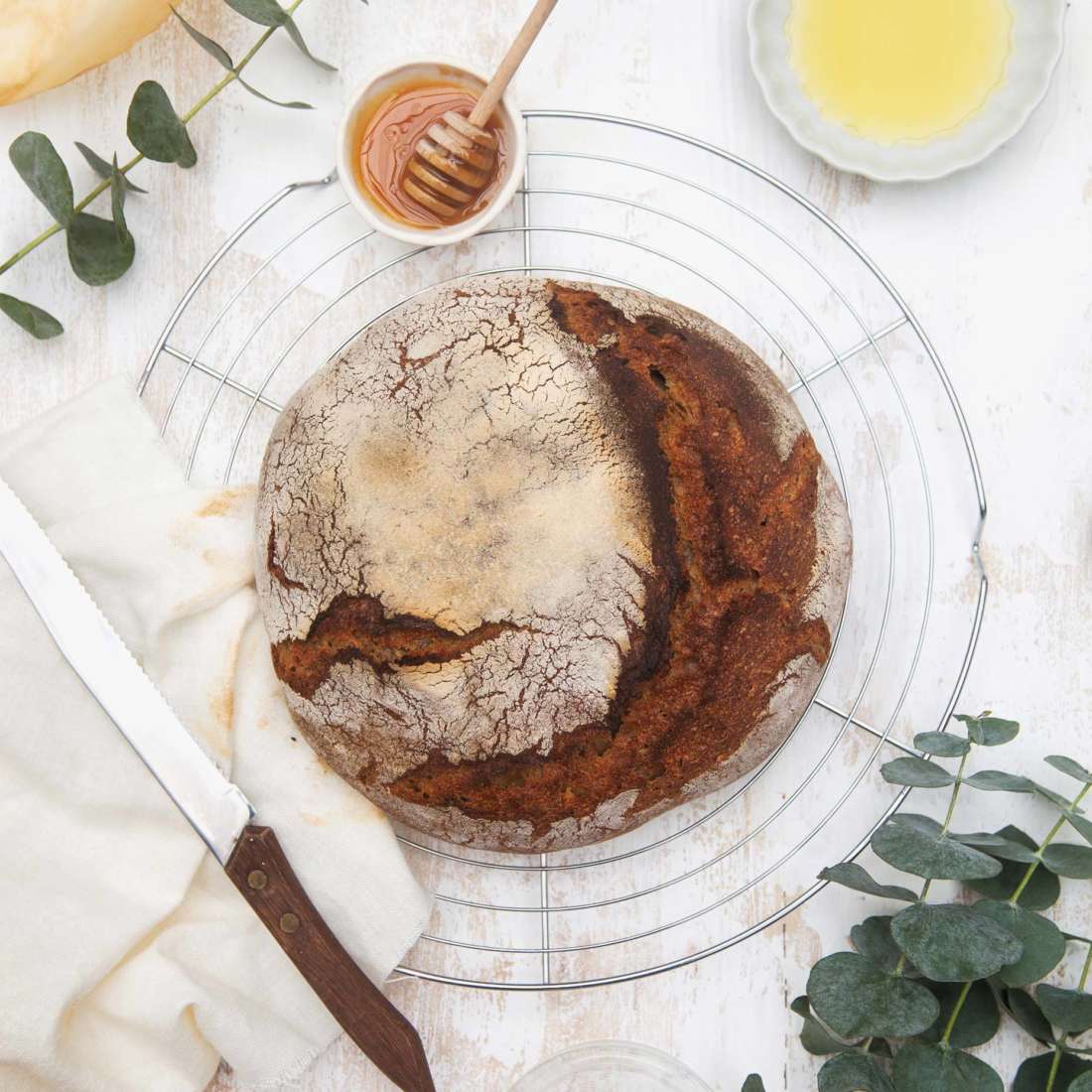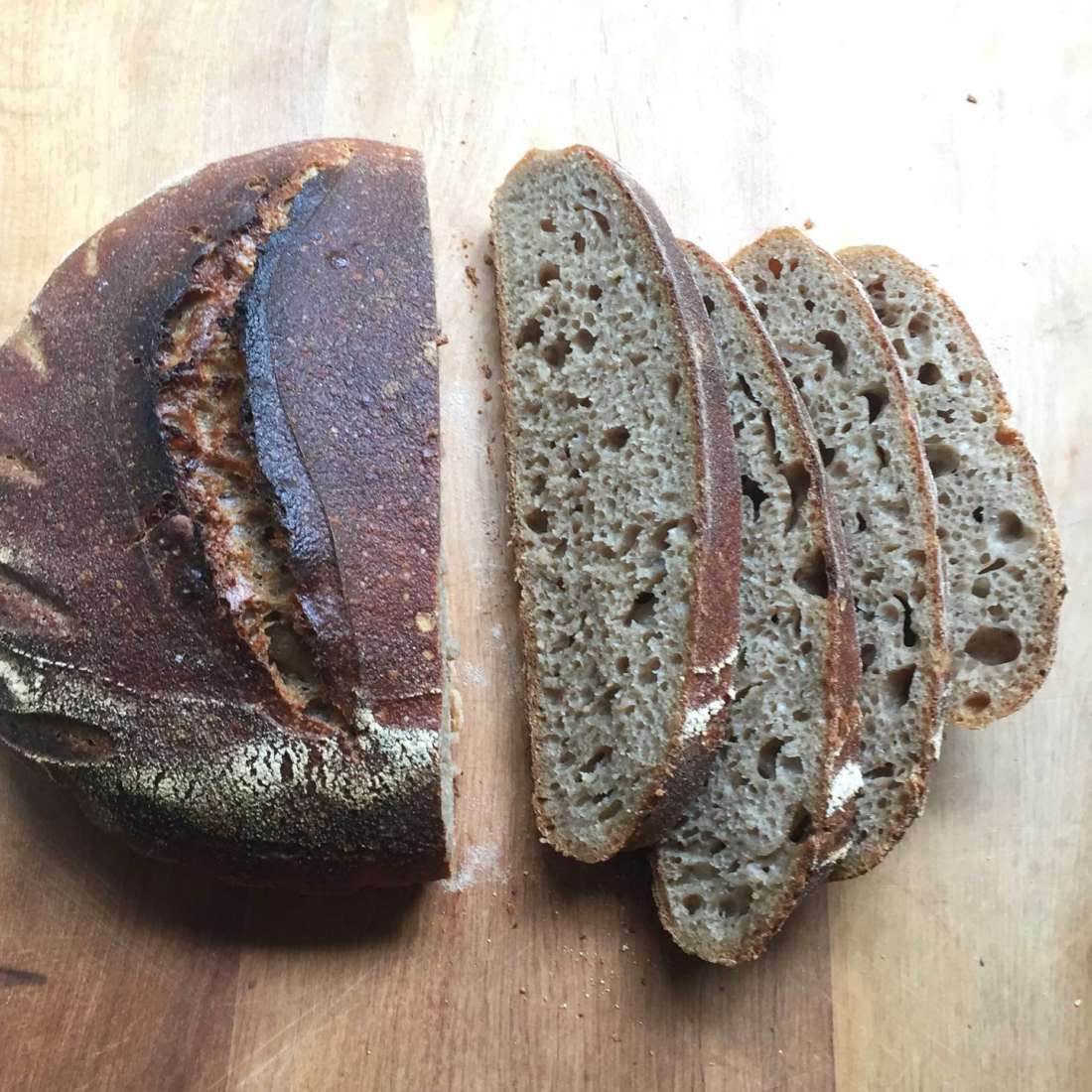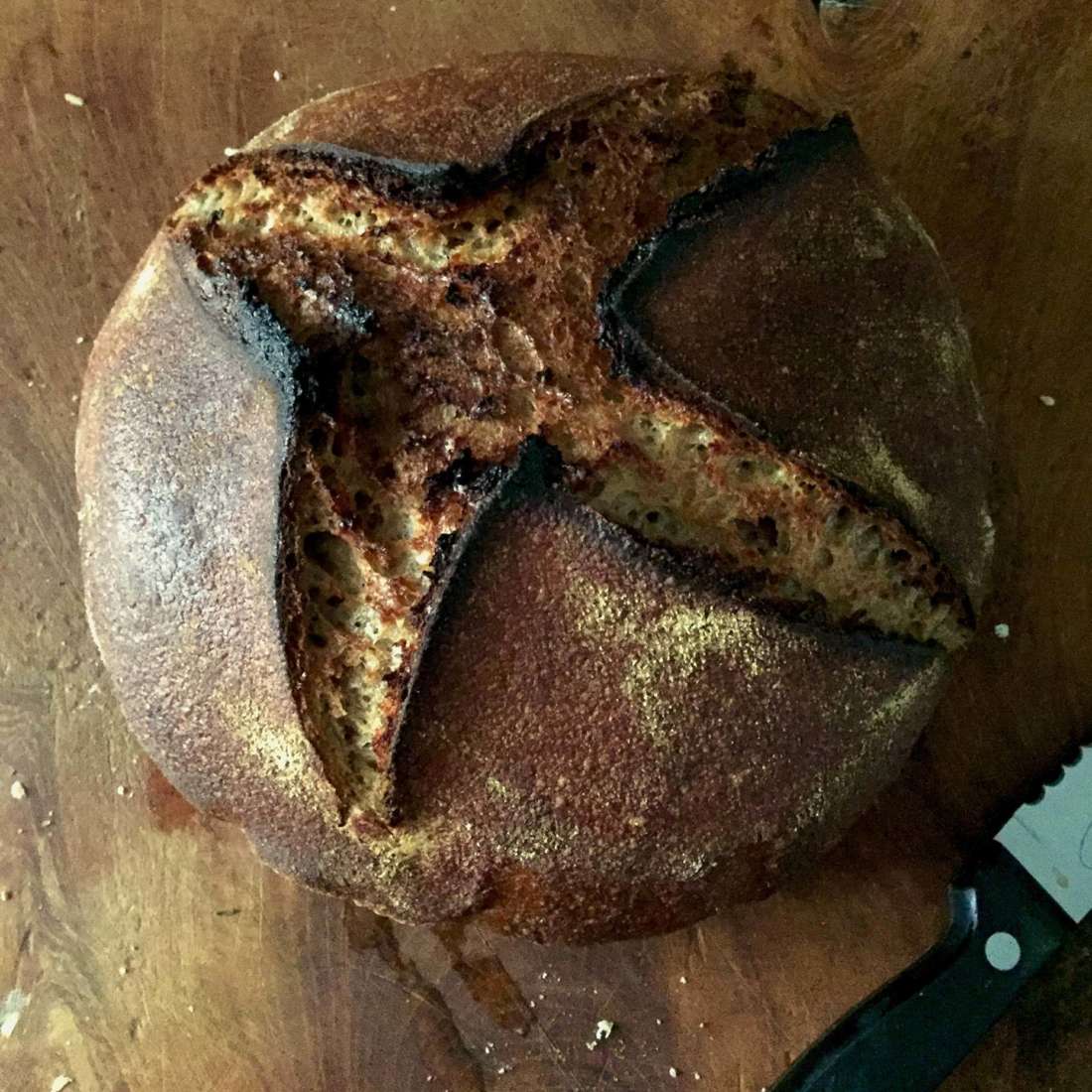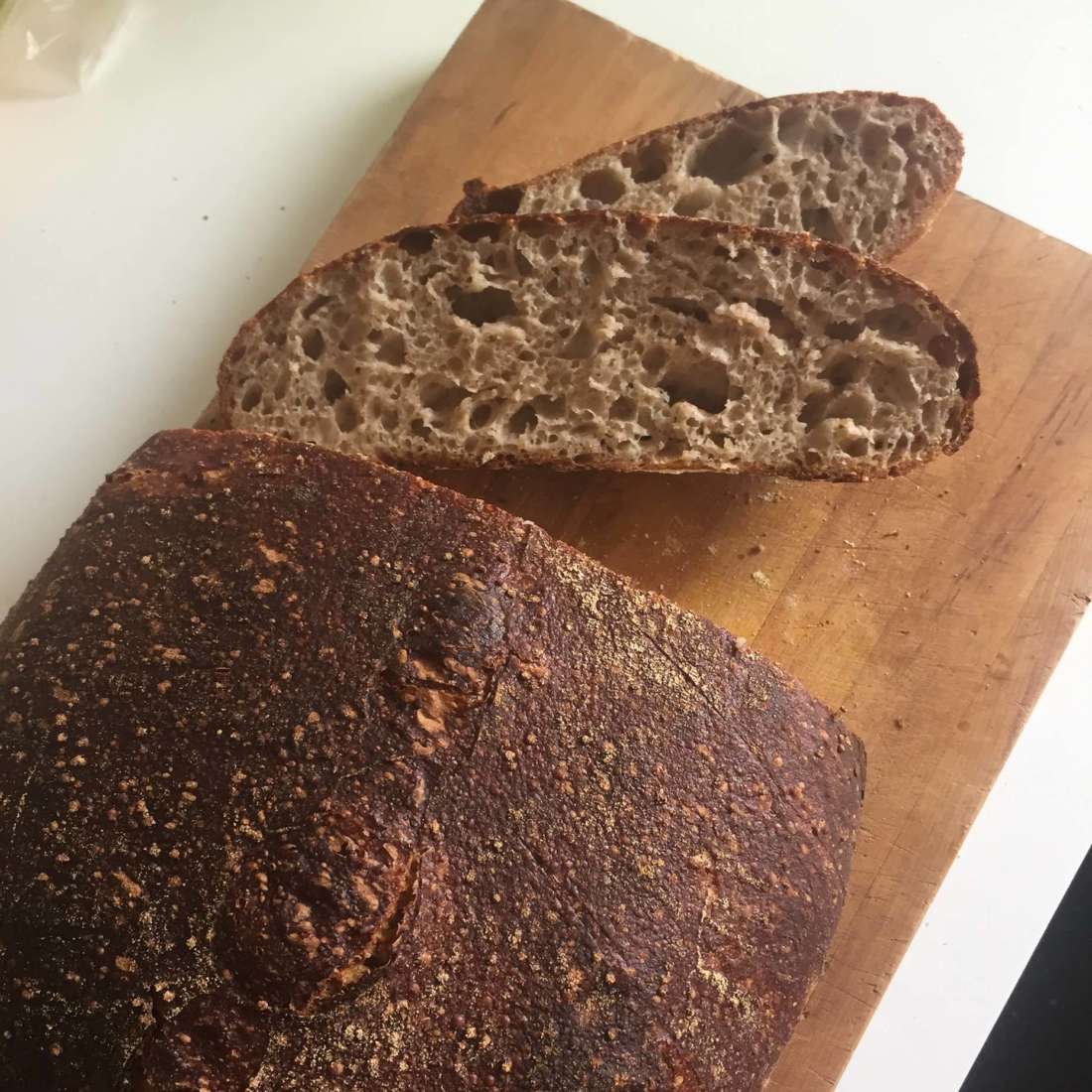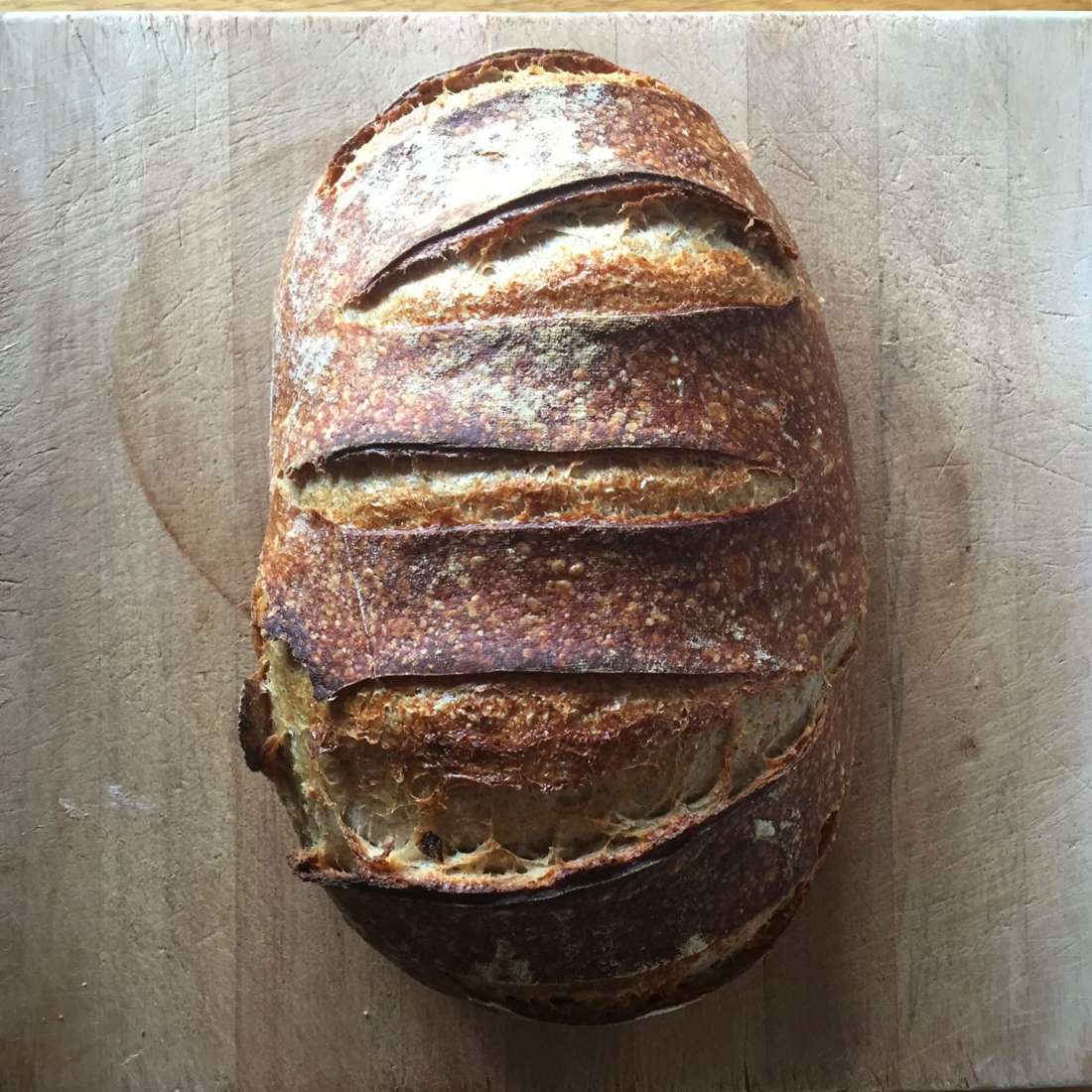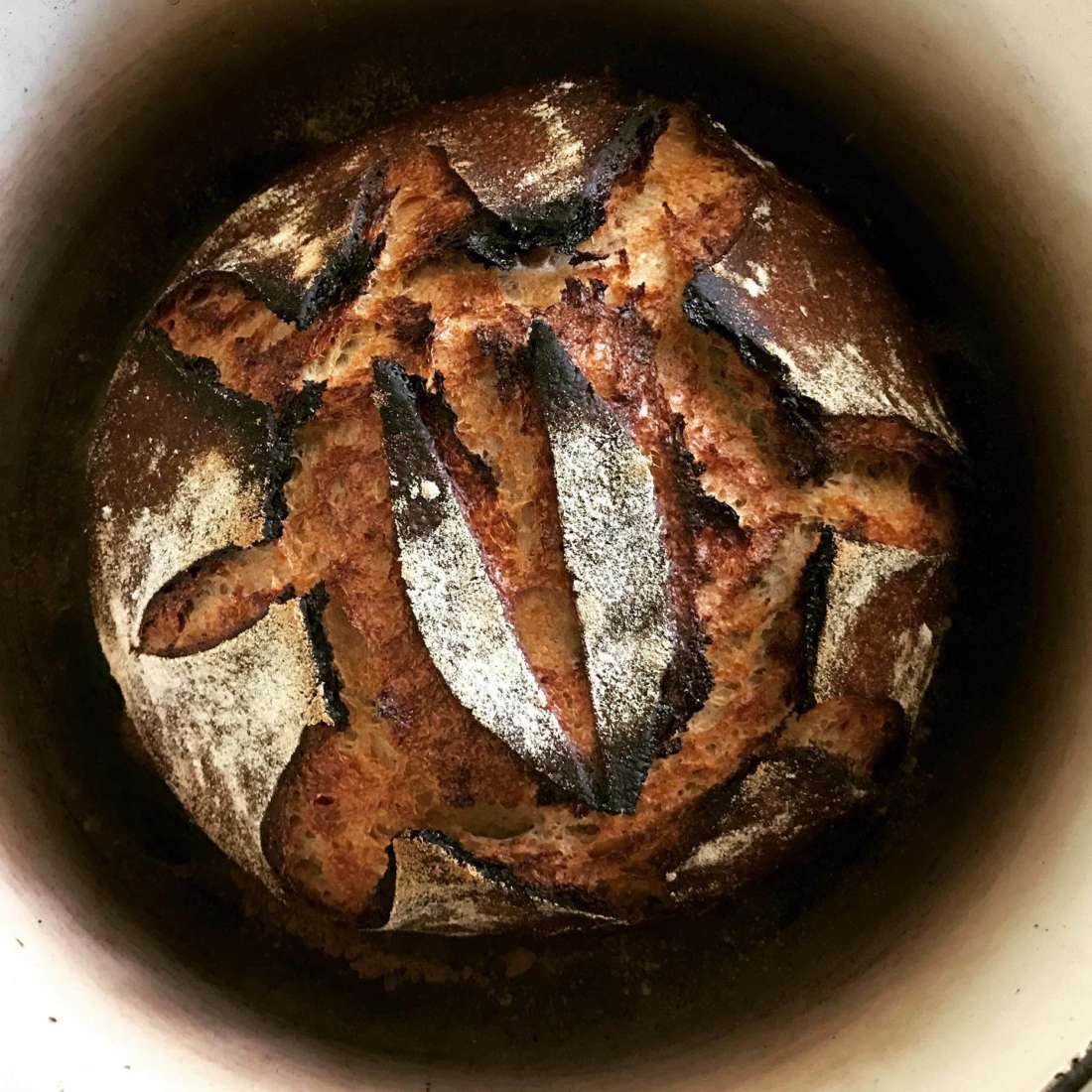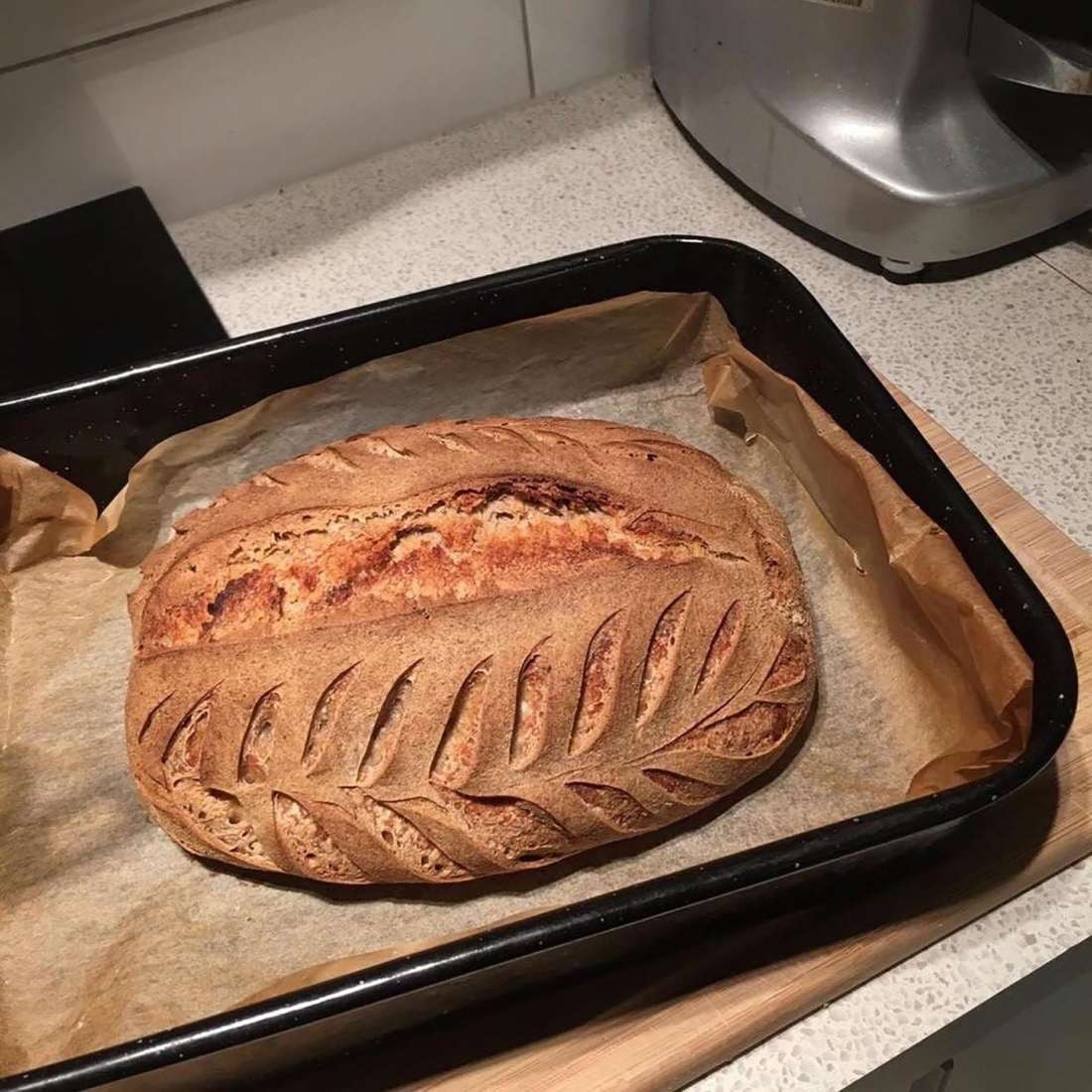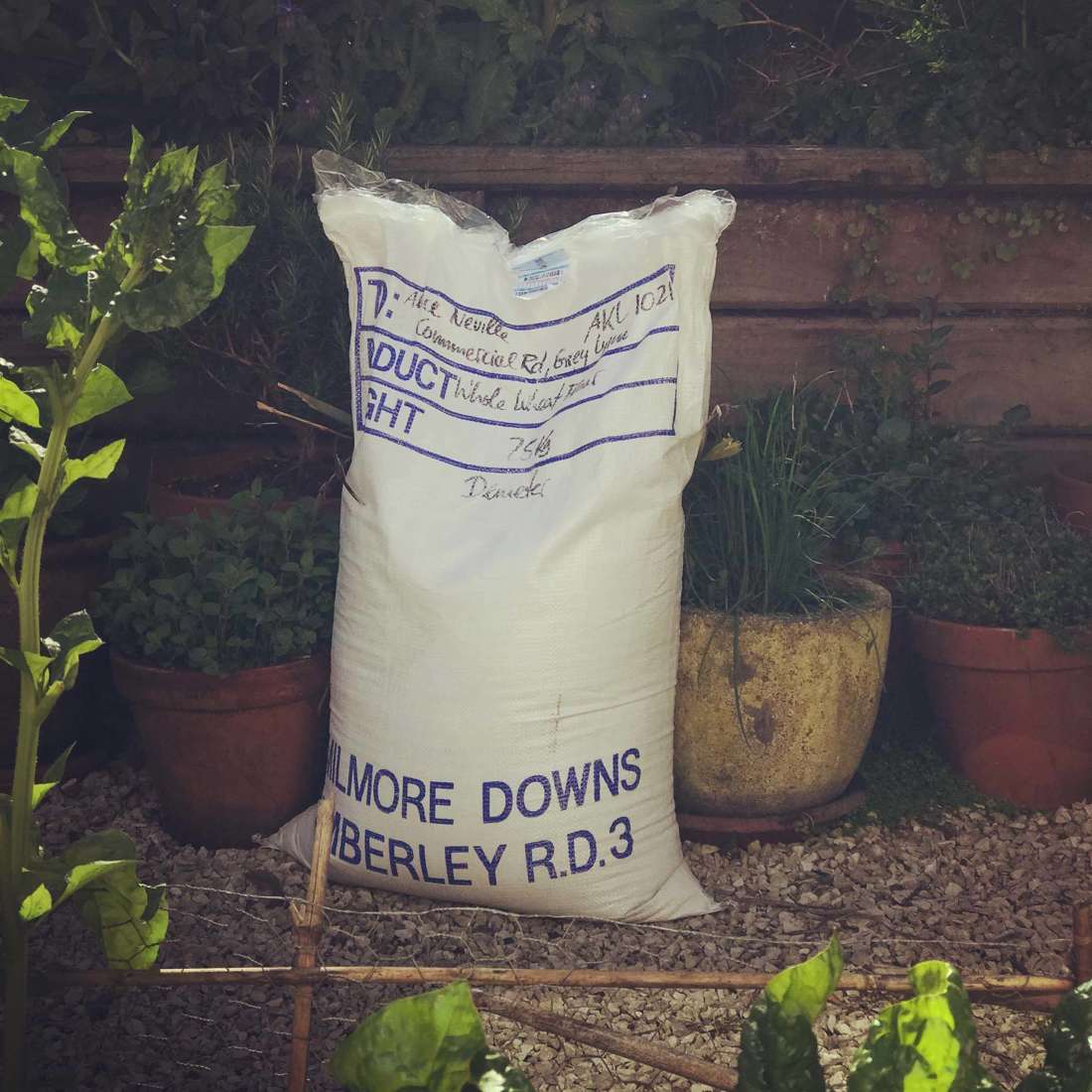 Milmore Downs whole wheat