Category — Features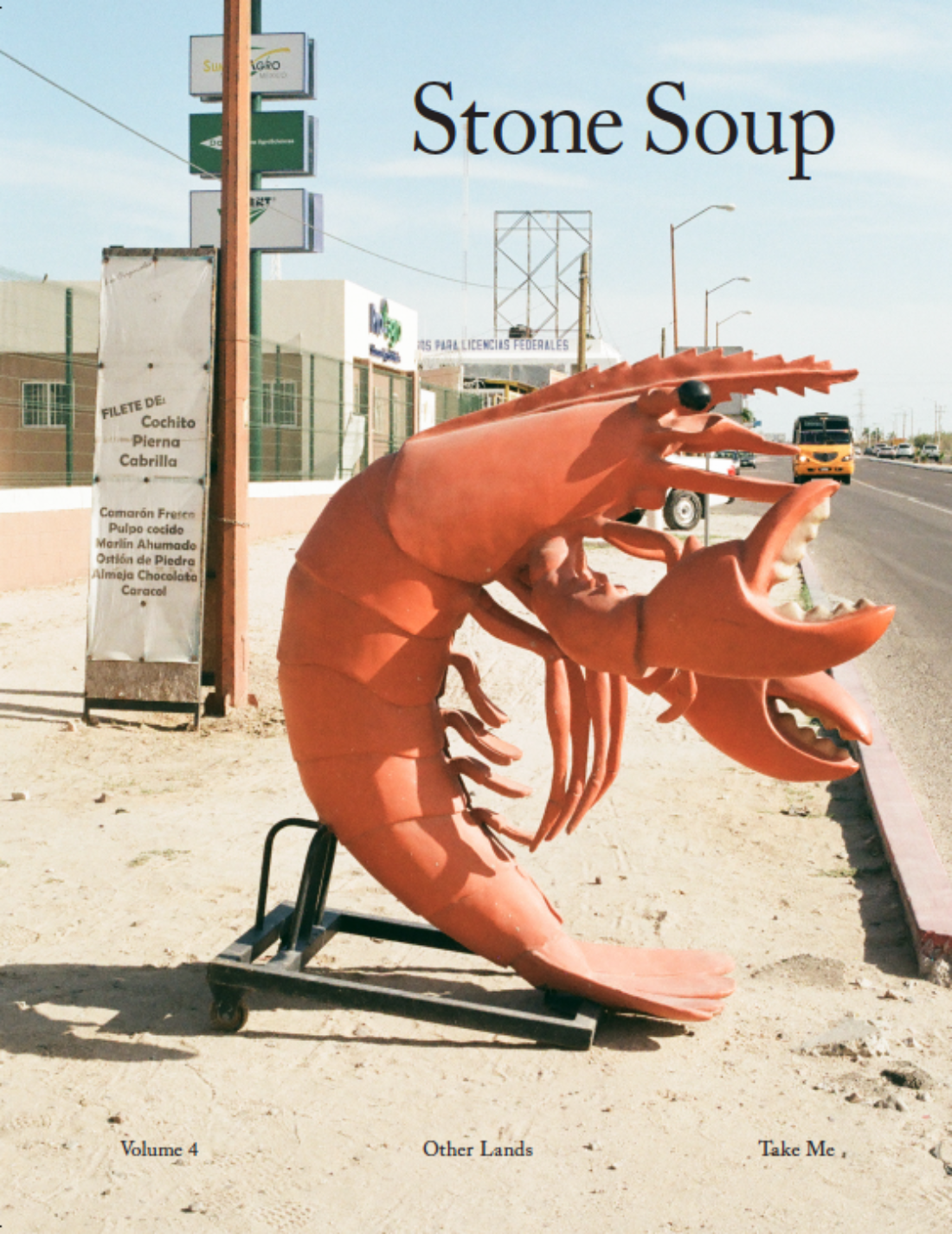 Volume 4 – Editorial
Our fourth Volume of Stone Soup sees an evolution. In pursuit of living up to our original intent – to be a truly independent street-level voice looking at our world through the lens of food – we've launched a crowdfunding campaign through Wellington startup Press Patron. Our aim is to become a platform that is financially sustained by our reader community.
Jefferson Hack was a founder of British counter-cultural institution Dazed & Confused. In his recent book, We can't do this alone: Jefferson Hack the system, he states, "The independent way is the way of keeping the magic alive, because as soon as publishing becomes solely in the aid of commerce and power, then creativity and decision-making becomes about the formula of success and not invention," that, "artists and storytellers are our dreamers but they are also our creators of new realities," and that a magazine, "shouldn't just be about turning pages and flicking through dreams. It should be about inspiring change, destroying myths, being ambitious, making mistakes, growing up in public, bringing new ideas to light, being silly and serious at the same time, not buying into the hype and above all believing in its readers as well as itself."
We couldn't articulate our mission or intent better ourselves.
Of course, to get here we relied on a few beneficent advertisers who saw our vision and wanted to support it. We want to thank you all very much, we're very grateful as we wouldn't be in the position to make this next step had you not helped us print our first three issues. And we'd like to thank those of our readers who have already jumped on board to support our crowdfunding, some of the generosity has been truly humbling. This process has meant that this issue — Other Lands — is a little late, sorry! To make up for it we've made it a bumper issue, comprised of three parts: travel; our regular focus on New Zealand food culture; and the land.
We've had a lot of travel contributions, and what better time in New Zealand — huddled under a blanket on a couch, spurning Netflix — to cast our eye abroad and live vicariously through these pages and through others' adventures. Travel with us to Baja Mexico; the City of Angels; Bourbon Street; Soju Seoul; the Tokyo train system; and a Samoan feast. Or take a trip to seventies Dunedin, or a seventies-inspired present with some recipe kitsch.
We meet Filipino chef Jess Granada via more recent Filipino immigrant and artist Charles Buenconsejo; ARK Coffee director Naomi Nakama; and artist and spoon maker Jess Hemmings. We make a case for Aucklanders to get on a train in pursuit of a feed, and coerce you with a selection of "gateway beers" which we resolve with a hangover soup.
And lastly, there wouldn't be a Stone Soup if not for the inspiration of Raj Patel. Anybody who considers the topic of food beyond their palate or appetite would be well advised to read his books Stuffed and Starved and The Value of Nothing; and to watch his UC Berkeley Edible Education lectures on YouTube. So it's a genuine honour to have Raj head up the final section of this volume with an excerpt from the recent Stone Barns Centre book, Letters to a Young Farmer; which we follow with a chat to Ben Bostock, of Bostock's Organic Free Range Chicken; a visit to a North Canterbury community supported agriculture program; a Christchurch urban community garden; and an organic dairy farm. We hear a tale of inspiration brought about by For the Love of Bees – A City Bee Collaboration; a call to arms for a network of seed savers, and a recipe for seed balls in the hope that you'll head out this spring and sew some food for our pollinators. Of course, there's a couple of great recipes in the mix too.
We're confident this volume will sustain you until the end of the year when we'll see you again, as Jefferson says, "the future is a verb". So come along for the ride and help us make ours.