Category — Travel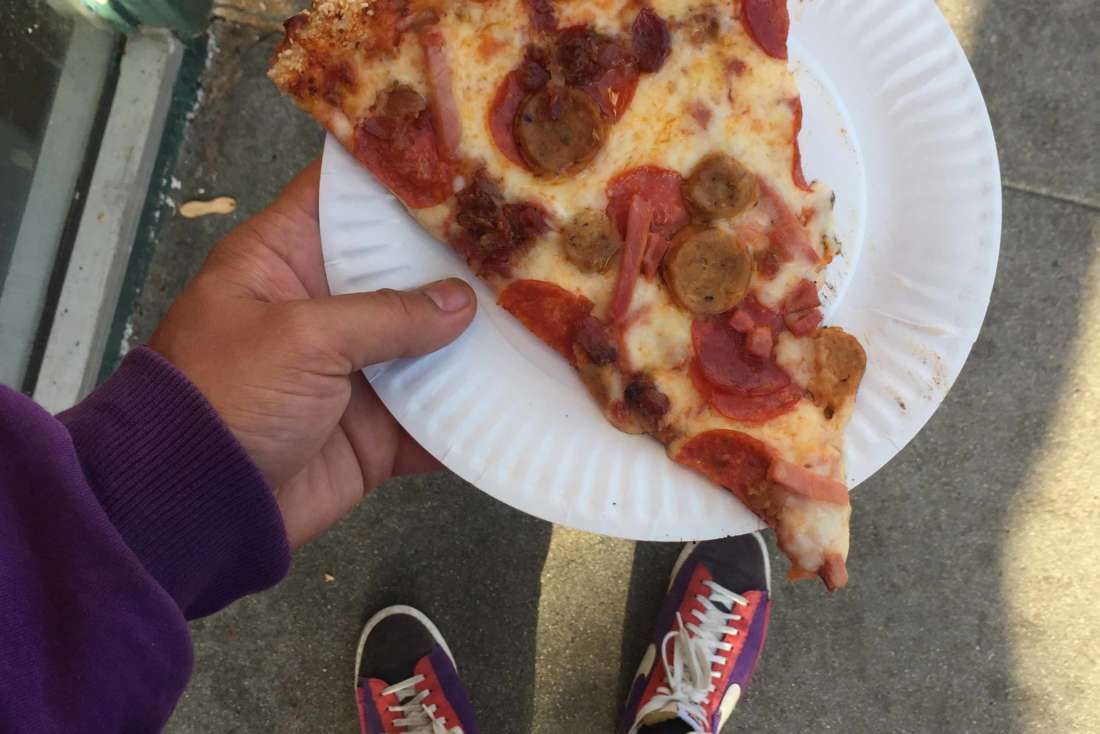 Here's Barney Hits LA
In our last issue we met Wellington-based food/culture lover and connector Barney Hodges — aka @heresbarney — as he showed us around Wellington's food markets. Of late, Barney has been handling social media duties at Cuba Street's popular Emporium Vintage secondhand clothing store. Emporium specialise in vintage US streetwear from the 90s and early 2000s. Earlier this year, he headed to Los Angeles for the first time on a buying trip for the shop. Here he shares his reflections on some of the experiences he had and food he sampled during that stint in and around the City of Angels.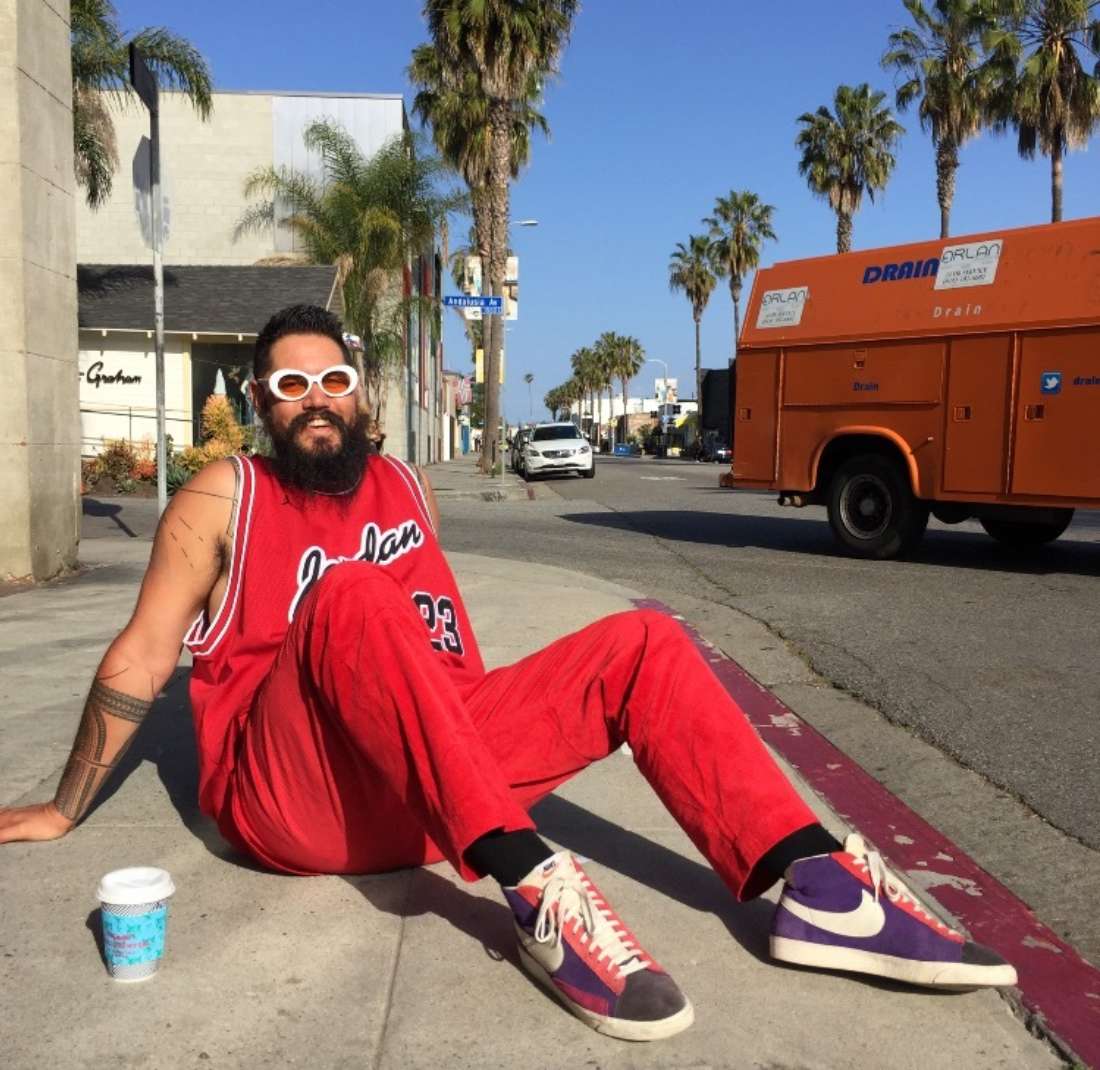 Barney
We were based in Venice for the two and a half weeks of the trip, which gave me a really good grasp on the area. Anything goes there, you know? On one side we had Abbot Kinney Boulevard, with wicked coffee spots, eateries, and restaurants. The next block over was Venice Beach. Growing up I'd seen all these movies and TV shows set there, I saw places like Gold's Gym (the big muscle gym), which was so sick to see. There was everyone – basketballers, skateboarders, graffiti artists, homeless people hustling, small businesses, locals, outsiders and out-of-towners from all over the world. I thought it was like Wellington, but on a really exaggerated level.
Coffee and food in Venice
Going for coffee over there was a different vibe. On Abbot Kinney Boulevard, spots like Intelligentsia, Blue Bottle and Groundworks, were all places I had wanted to go to for ages, recommended by people back home. We were lucky enough to go there every day, it was our ritual at around 6.30 in the morning. We'd hit one of them, get our coffee and start work. Coffee in Wellington and coffee in Los Angeles are definitely on the same level. But being over there, seeing people coming in and ordering coffee in a different atmosphere was really interesting. Instead of hearing, "Sup bro, can I grab a flat white?", you've got all these American accents ordering Americanos and crazy filter coffee.
I loved Abbot's Pizza Company. They were packed every single night. It was a small space, and I peaked out at how they would serve and interact with people. It was some hectic yelling and chaos. Their slices were huge, I'd go in on the meat specials, but I saw a teenage girl order a vegetarian slice the size of a cafe menu, so I started ordering that one as well. There was another spot next door like Milkcrate in Wellington where we'd get granola and avocado on toast in the morning. They had a whole lot of crazy varieties, just more options. We'd also go to Whole Foods, which is their version of places like Moore Wilson's and Nosh.
Grand Central Markets, Downtown Los Angeles
Grand Central was absolutely wild. It was like going to a crazy food court in Auckland but on another level. It's pretty massive. You can go there at seven in the morning and it's already pumping. There is everything from coffee to beers, and vegan to burrito spots.
We went to Eggslut, which has been a big one on my list. I've wanted to go for ages because it'd been recommended by heaps of people. It's on another level. We went there at 8.30am and there was an hour-long line. Their hype is real, Eggslut is so good. We ordered the famous Eggslut breakfast brioche burger — runny eggs in brioche bun— which was sick. The staff are so awesome and friendly, they gave us the cheat codes on what to order.
There was this really dope burrito place, Tacos Tumbras a Tomas, where I met a guy who was the same age as me; his name was Kelvin, he grew up in LA. I said, "I really love pork." He asked how I wanted it, "Like a tourist would have it, or like our grandparents would have it?" I said, "Like your grandparents would have it!" So it had the nose, the tongue, the cheek and the ear all chopped up in this burrito. It was eight bucks, and I'm not even kidding, it was huge. Growing up, we'd always have pigs in umus and hangis and we'd eat everything. For him to be like, this is how we do it, and give me the option to have it like that or like a tourist – it was an instant connection. That was really cool.
On the hunt for the killer threads
We were just digging man, touching thousands of units of clothing, trying to find gems. Traveling on the freeway can take hours of the day, we'd get up at 4am to hit up our suppliers and markets by 5am. I met this crack-up dude called 'Slobby Robby', I've been following him on Instagram for ages. I said, "What up, I'm from New Zealand, mad love!" He was like, "What's up dude?!" I ended up going around the market with him for an hour picking out clothing. That was really cool, just the hustle and bustle man, it's packed and you have headlamps on in the dark, sorting through stuff. It's crazy busy, but awesome.
Cultural Observations
To be honest, the experience of being in Los Angeles lived up to all of my expectations. Growing up listening to certain hip-hop artists, it was amazing to go to the areas they rap about. I peaked out buying my first 40oz bottle of beer. I love beer, so on the first day, finishing work, going to the local 7-Eleven and buying a couple of forties was awesome.
In LA they have these long histories of family run restaurants that have been passed down from grandfather, to father, to uncle, to son. The portion sizes were huge — next level — I had to finish everything I ate. I was in my element because it was my first time there. My friends were eating healthy all the time, while I was having burgers and burritos for breakfast and lunch. I had In-N-Out Burger for the first time, which I loved. When we were driving back from work we'd pull into a 7-Eleven and buy big cans of Arizona Iced Tea, or bunches of chocolate bars, butterfingers and flaming Cheetos. Ten dollars would get you heaps.
One day off
At the end of the trip, we had one day off. We ended up driving out to Coachella Valley, to the Joshua Tree National Park. When we got to the area we asked a lady at a motel where The Joshua Tree was, because we'd heard about this famous tree — we thought it would be one big tree — but there was a whole valley of them. We watched the most amazing sunset there; it was epic. The landscape was huge, rocks…crazy, crazy rocks; desert-like, but instead of cactus, these weird trees. We saw heaps of coyotes and hummingbirds, which was sick. We thought we were in Africa. We'd had no sleep, we drove all the way out there and all the way back to Palm Springs. Then with hardly any sleep again we drove back to Los Angeles and caught a flight home. I don't know why we did it, it was pretty stupid, but it was cool, it was a last-minute thing, you know?