Category — Hospitality/Dining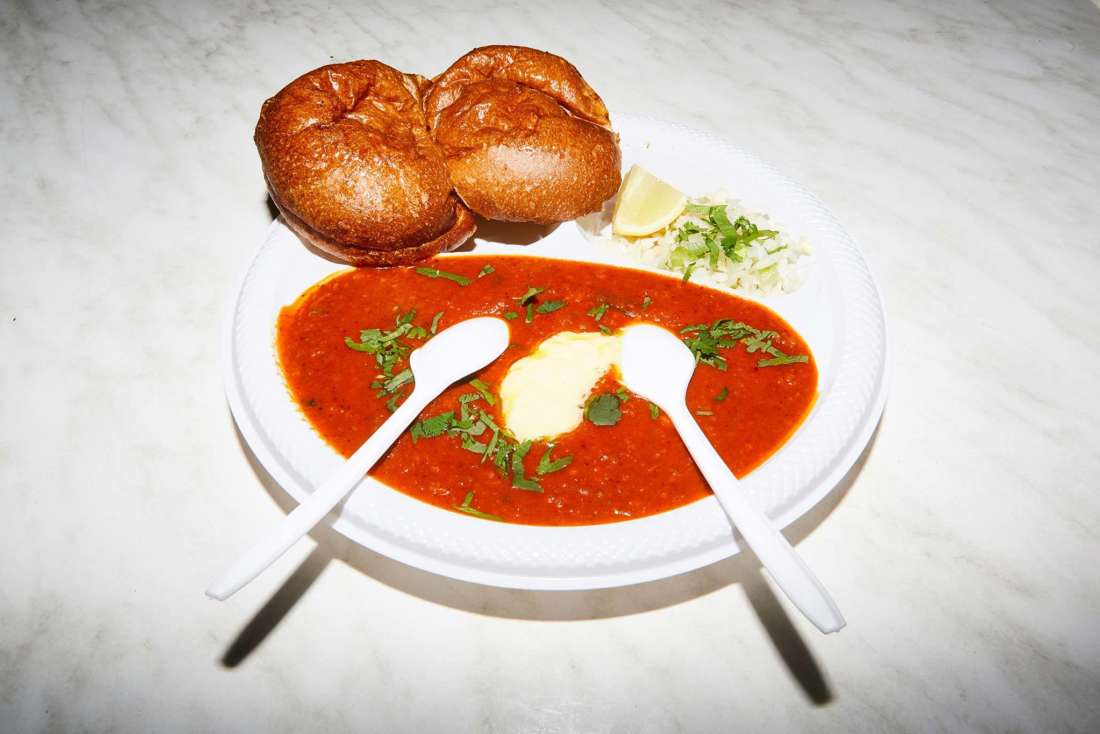 Ugly delicious.
Auckland's least Instagramable dishes

There's no point getting preachy. We all know that Instagram and her army of shiny influencers have changed the way we look at and consume food. So let's take a moment to appreciate the ugly-delicious ducklings of Auckland's culinary landscape, for being both relatable and tasty.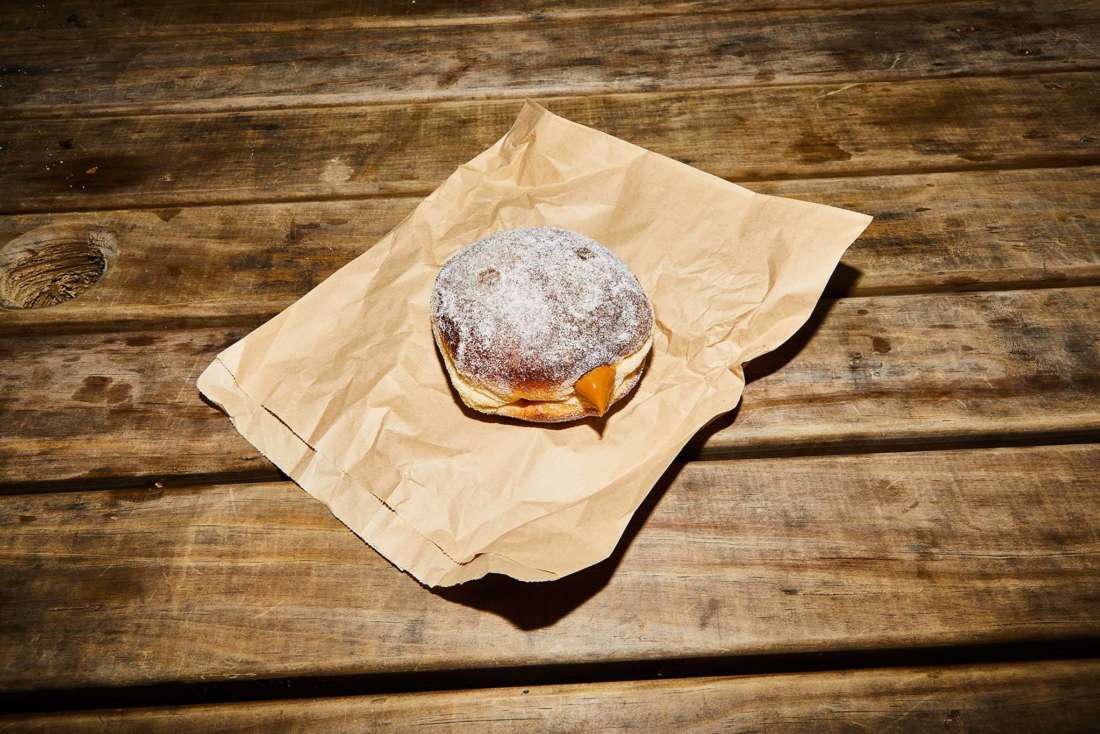 Daily Bread – Miso caramel doughnut

It's difficult to overstate the quality of Daily Bread's sourdough doughnuts; each naturally leavened blob is lovingly hand-shaped, and then fried, before being piped with various fillings. The loveliest, if beigest, of them all is the miso caramel iteration in which savoury salty miso takes the edge off a would-be-cloying caramel sauce. The doughy offerings at Daily might change on the reg, but these bad boys are on high rotation for a reason.

1210 Great North Rd, Pt Chevalier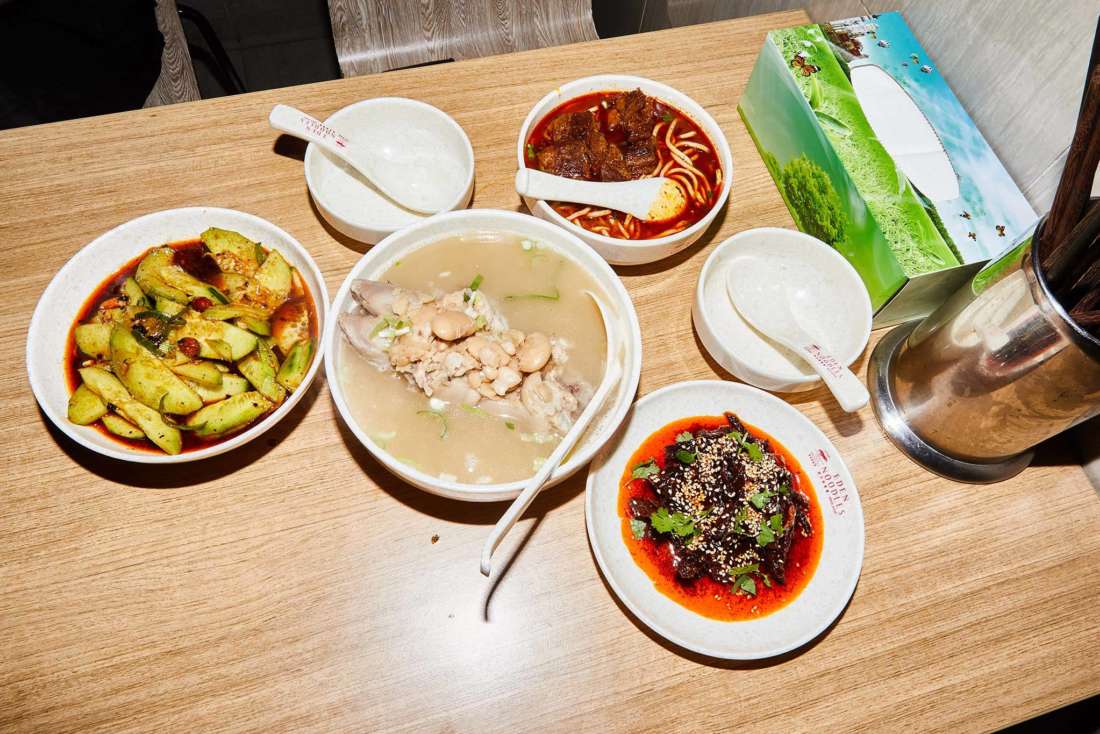 Eden Noodles – Lima bean with pork trotters soup

Peasant food it may be, but this traditional northern Chinese dish is prized for its high protein levels, often being recommended for pregnant woman and, somewhat satanically, those with broken ankles – the trotters being representative of a human foot. Pig trotters (a limited number per day) are boiled for ten hours with water, lima beans and soy sauce resulting in a thick, collagen-rich broth. The beans turn soft and creamy once cooked and impart a unique aroma and flavour to the dish. Each bowl of soup is served with a side of hot chilli sauce comprising Chinese pepper, chilli, spring onion and secrets – tear pieces of gelatinous skin from the trotter and swipe through the sauce for another dimension of flavour.

105 Dominion Rd, Balmoral (also at shop 3, 14 Corinthian Dr, Albany)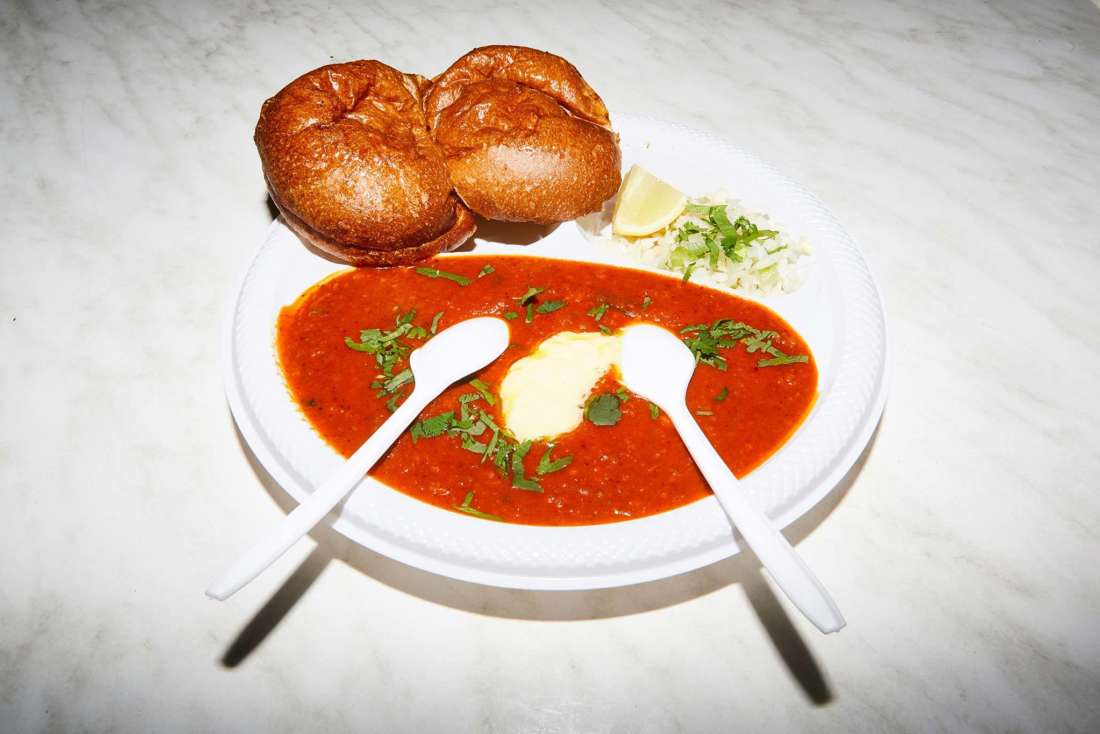 Mumbai Chaat – Paav bhaaji

This South Indian delicacy – a hearty vegetable curry served alongside two buttered bread rolls and a basic salad – is never going to win any prizes for beauty. What originated as a lunchtime snack for textile workers in Mumbai is, however, an ultimate comfort now available across the continent and, happily, at stark Sandringham canteen Mumbai Chaat. This is a get-your-hands-dirty dish and there are many curry application methods you could use, but I recommend the wedge: rip the buns in two, then pack as much curry into each one as you can before chucking a lid on and wolfing them down. Follow with a real-deal masala chai tea, brewed using more sugar than is sensible.

1 Kitchener St, Sandringham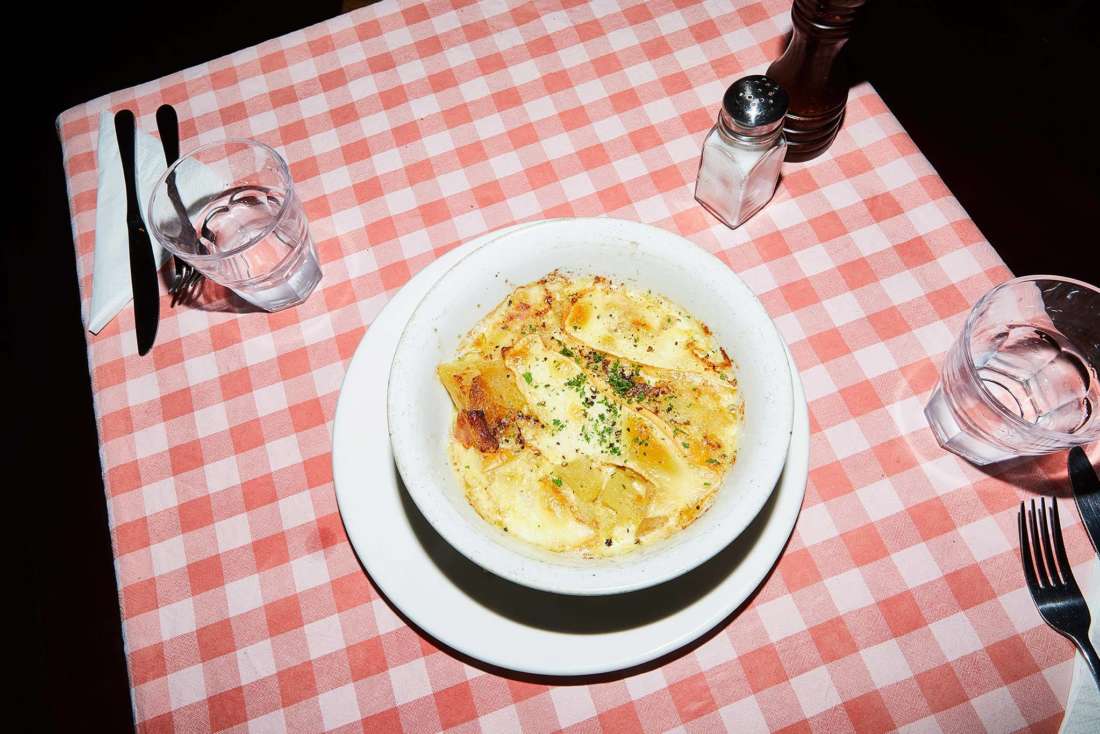 Le Garde Manger – Tartiflette

Created in Savoy in the French Alps, tartiflette is essentially a posh potato bake made using very smelly reblochon – a soft-rind, smear-ripened, raw cow's milk cheese, also from Savoy. The cheese comes from the second round of liquid from milking, a much creamier yield than the first milk expelled from the udder, for maximum flavour. At Le Garde, each bowl of tartiflette is baked to order meaning no soggy slivers of veg: onion, potato and bacon are layered somewhat unceremoniously in a bowl with imported reblochon and cream before being scorched in a hot oven. The cheese and cream infuse into the veg creating one ugly yellow dish. The waiter laughed when I told her about this story idea saying "how can you think this is ugly? In France, when a dish has a lot of cheese, we always think it is beautiful." A wise lady.

466 Queen St, central city (also at 265 Ponsonby Rd, Ponsonby)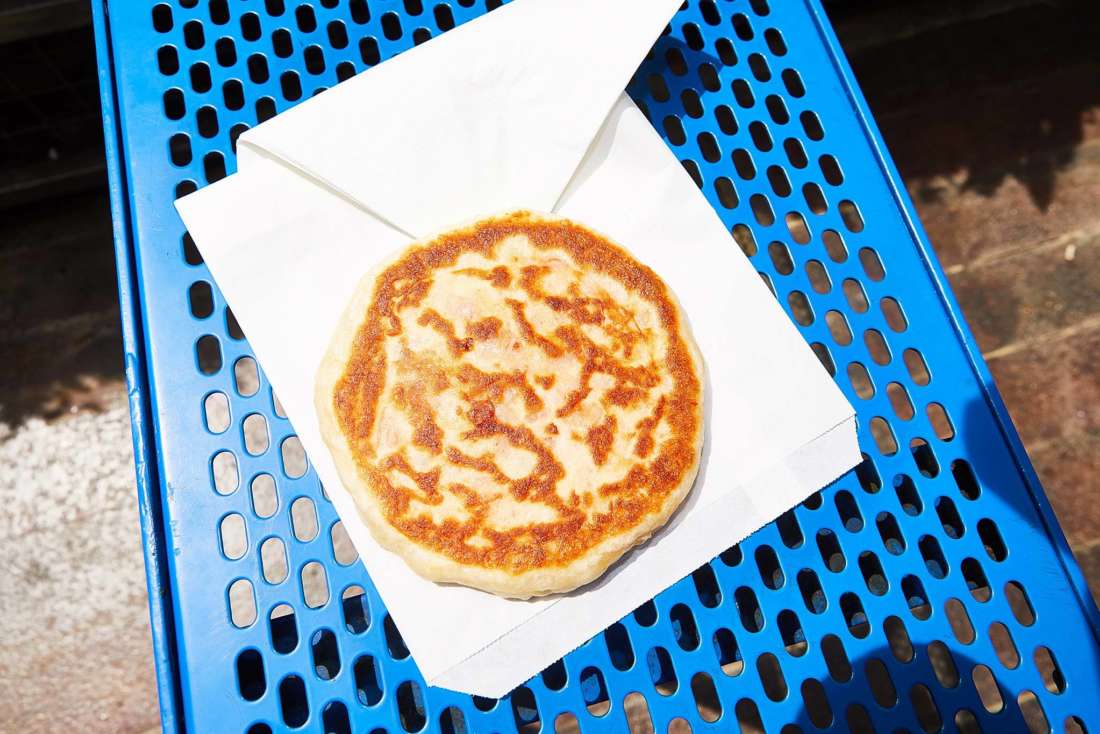 No1 pancake – Cheese and potato pancake

It can sometimes feel like you're waiting years in line for one of these Korean-style pancakes, because owners David, Jonathan, Abigail and SK Lim eschew the much faster, but less tasty, deep frying technique commonly used by Korean street vendors, for a slower turn on the hot plate under a noo rum gae (literally translated as 'thing to press down with'). The pancakes at No1 are all the better for it, and better for you too. These not-so-traditional parcels begin with wheat flour dough, raised overnight with yeast. They're then weighed into balls and stuffed with various fillings. The slight blandness of the cheese, mashed potato and sour cream version is unbeatable but there's always room to improve – while some consider it sacrilege to squirt hot chilli sauce over the top, that's just the way I like mine.

Cnr Lorne and Wellesley Sts, central city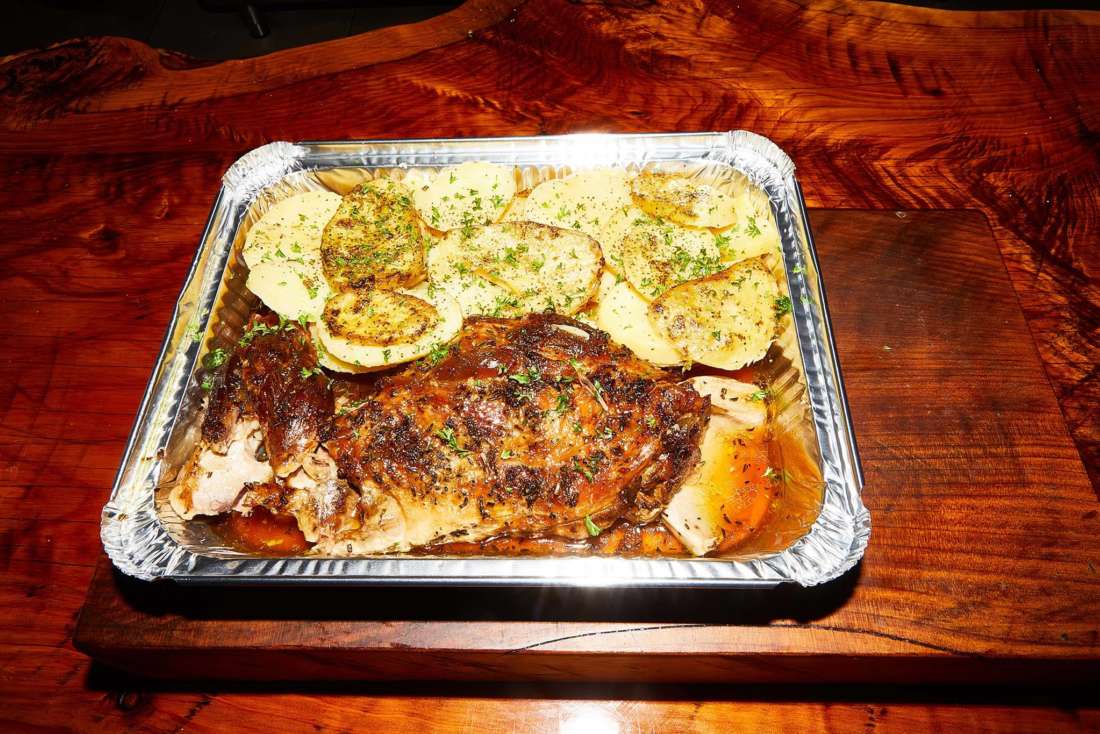 Pedro's House of Lamb – Lamb shoulder

If you'd spent 12 hours in a hot oven, you probably wouldn't look too shit hot either, so let's forgive Pedro for the presentation of his rosemary and garlic-infused lamb shoulder which is, by the way, meltingly tender and full of unctuous slow-cooked flavour. For all the times you feel like a Sunday roast, but can't be bothered to cook it, Pedro will do the hard work for you – pre order his lamb on a Sunday morning to collect that afternoon. Throw away the foil (or take your own container) and the flatmates will be none the wiser, especially if you jazz things up with a couple of fresh herb sprigs.

4 Williamson Ave, Grey Lynn