Category — Features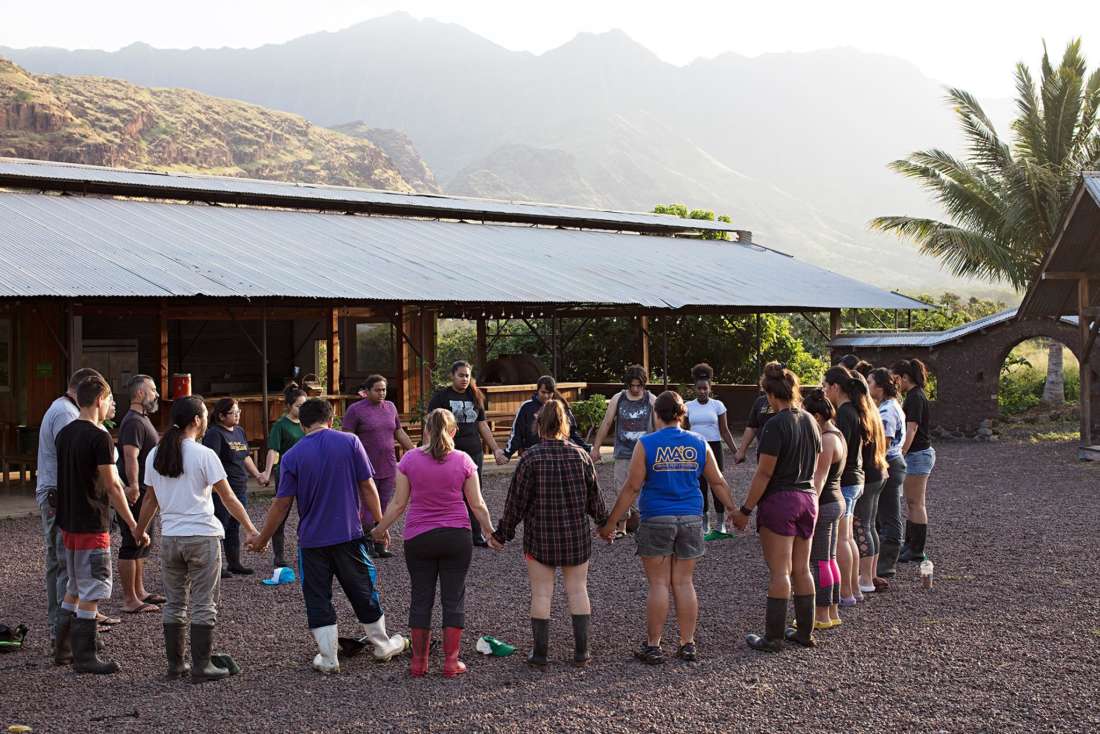 The Farm that Grows Youth
New Zealanders are scattered far and wide around the world. A report issued by Statista in 2016 showed that 14.1 percent of our population lives overseas. Gary Maunakea-Forth, originally from Levin, is one of those kiwis and has made Waianae, Hawaii his home.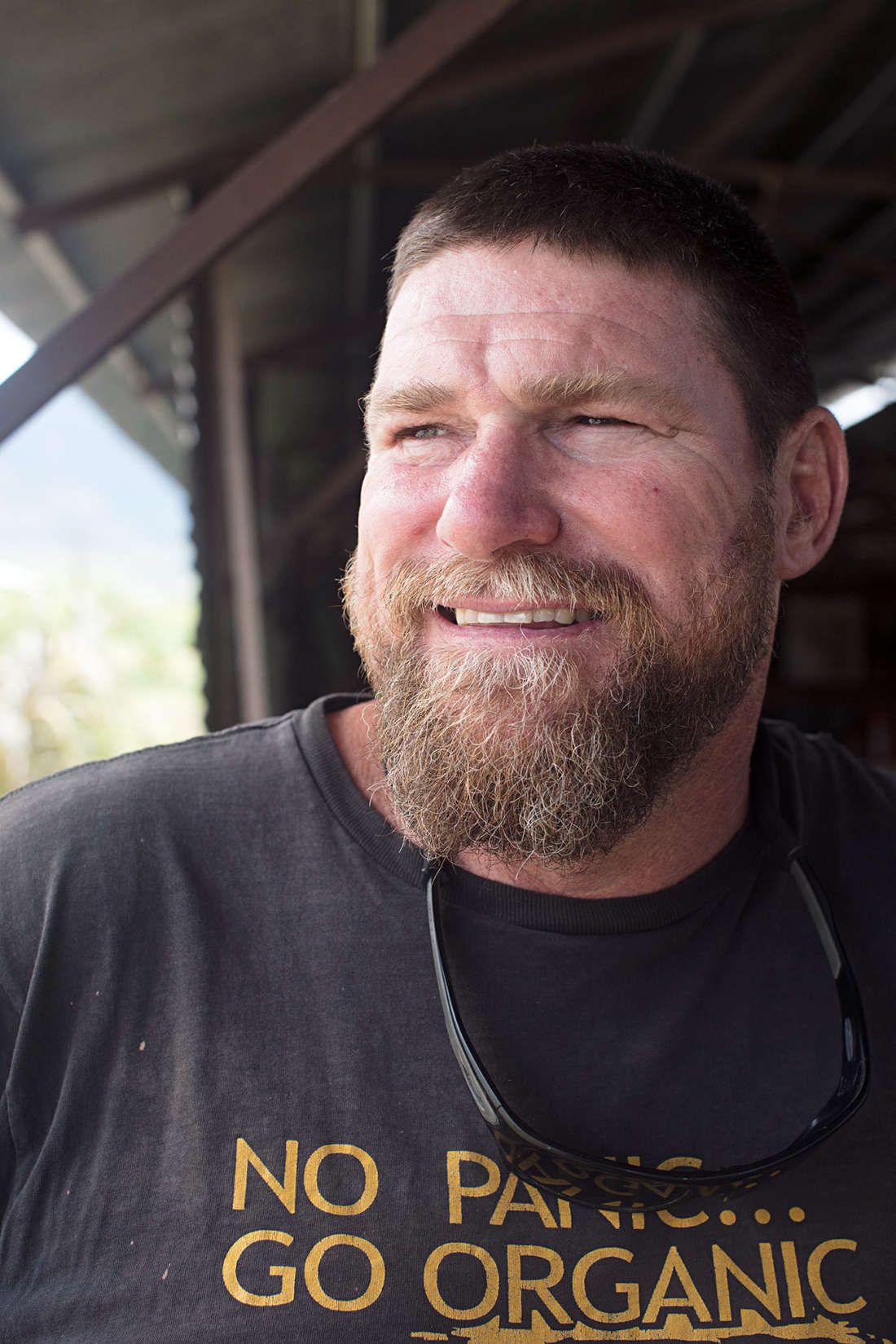 Waianae is located on Oahu's western coast about an hour and a half drive from Honolulu. At daybreak, a couple of kilometres from the coast, the sunlight is filtering through the taro leaves, carrot tops, banana trees and fennel fronds on MA`O Organic Farm in the Lualualei Valley.

A young man lifts a conch shell to his mouth and sounds the daily signal for the start of the day.Thirty young local college students and a handful of staff gather together in a circle to go through the morning's messages. After each message, the group delivers two short sharp claps in unison as they chant "No panic, go organic".

The scene is pretty idyllic, with the craggy mountain range shielding the fertile MA`O fields and the small youthful figures striding out into the fields and buildings to pick, harvest and pack produce. Yet MA'O Organic Farms was co-founded by Gary and his wife Kukui Maunakea-Forth to combat issues of poverty, food insecurity and the low educational attainment which exists in the region.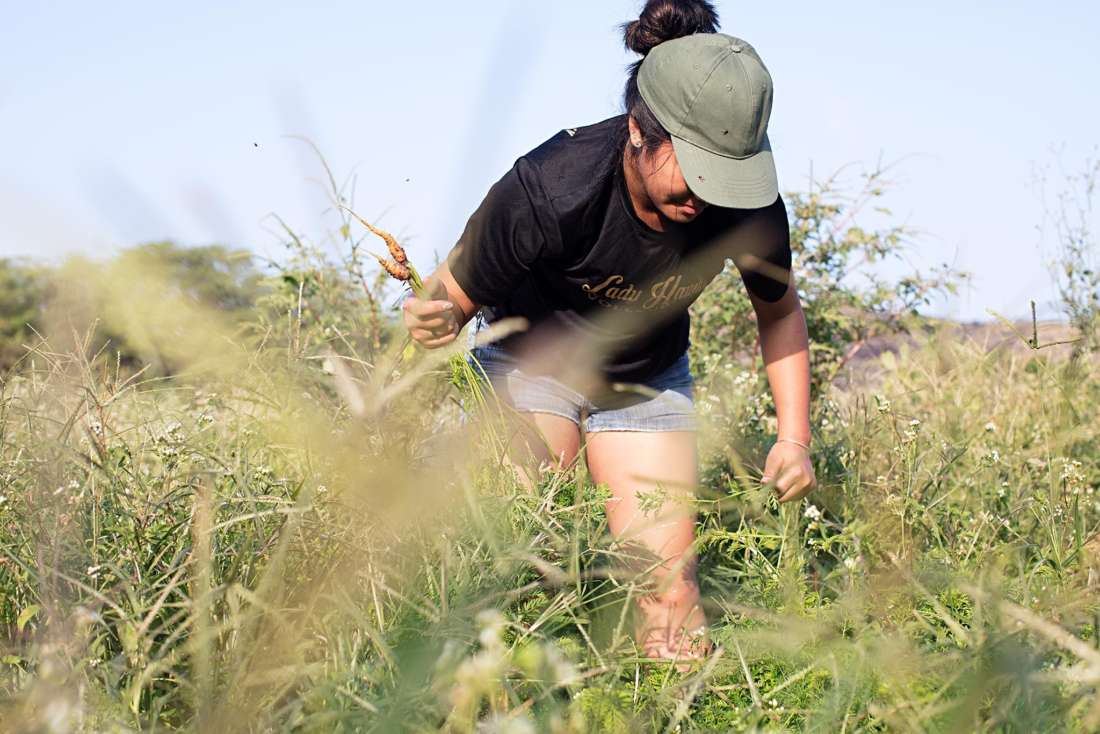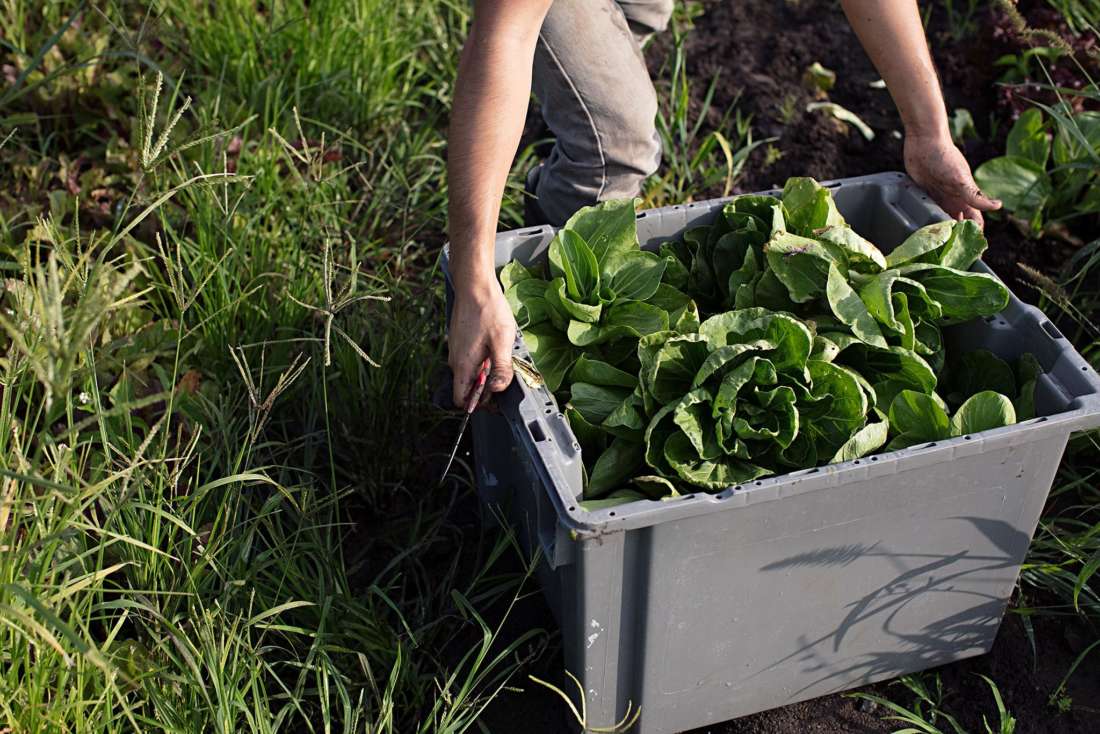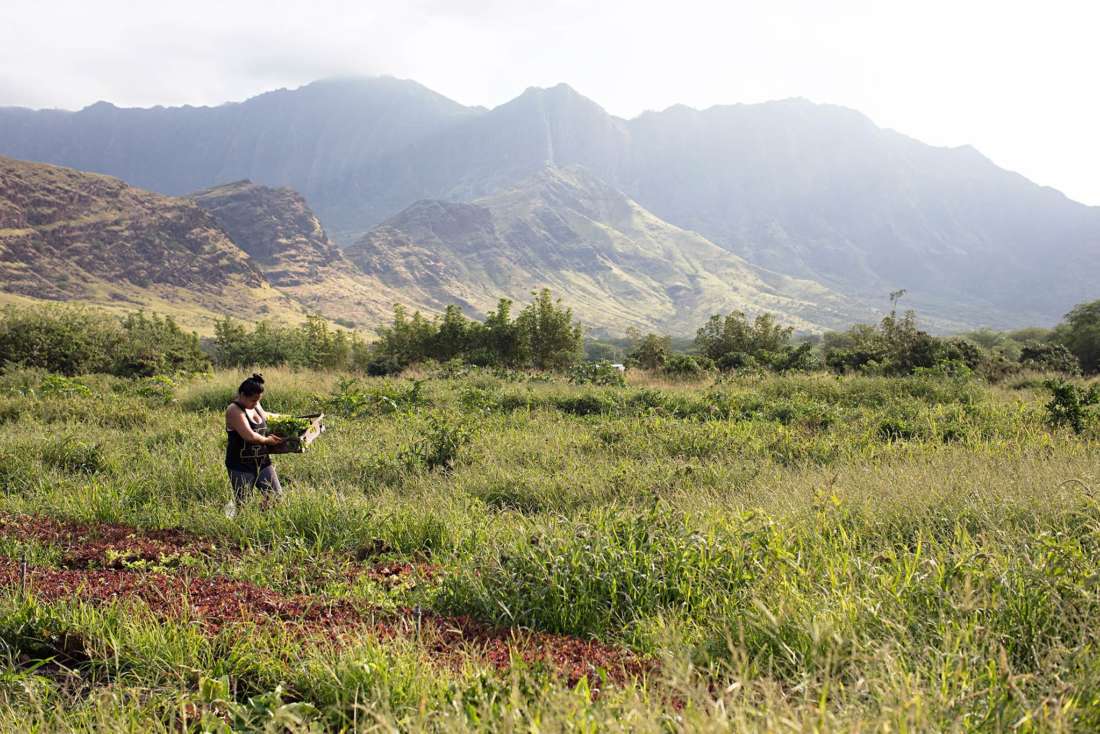 The most recent statistics from the US Census Bureau shows that 25 percent of Waianae's population live in poverty. Gary tells me that his wife, who grew up in Waianae, realised that the 16 to 25 year-olds in the area weren't being supported. "They either left or they got into bad trouble," he says. Though neither of them were farmers (Gary had originally started his career in the finance industry and Kukui was a teacher and Hawaiian cultural practitioner), they started looking for land and for a more creative way to engage with some of the issues that they saw in the community.

MA`O Organic Farms was co-founded by the couple in 2001. MA`O is an acronym for mala (garden), `ai (food), `opio (youth). In addition to being a certified organic 9-hectare farm that supplies fresh fruit and vegetables to Whole Foods,other grocery and natural food stores, local farmers markets and select restaurants, MA`O is also supplying Waianae's youth with skills, resilience and a college education to see them transform into future community contributors and leaders.

Forty interns work at the farm three mornings a week for two and a half years in return for a stipend and funding of their degree at one of two local universities. The US Census Bureau also shows that in Waianae only 9.2% of persons 25 years or older have a college degree and MA`O Organic Farms is determined it seems to help change that statistic. "College has been pretty monumental for both of us," Gary says referring to himself and his wife who he met at the University of Hawaii. "It's not because we got a piece of paper at the end of it, but because we met all these people and made all these connections."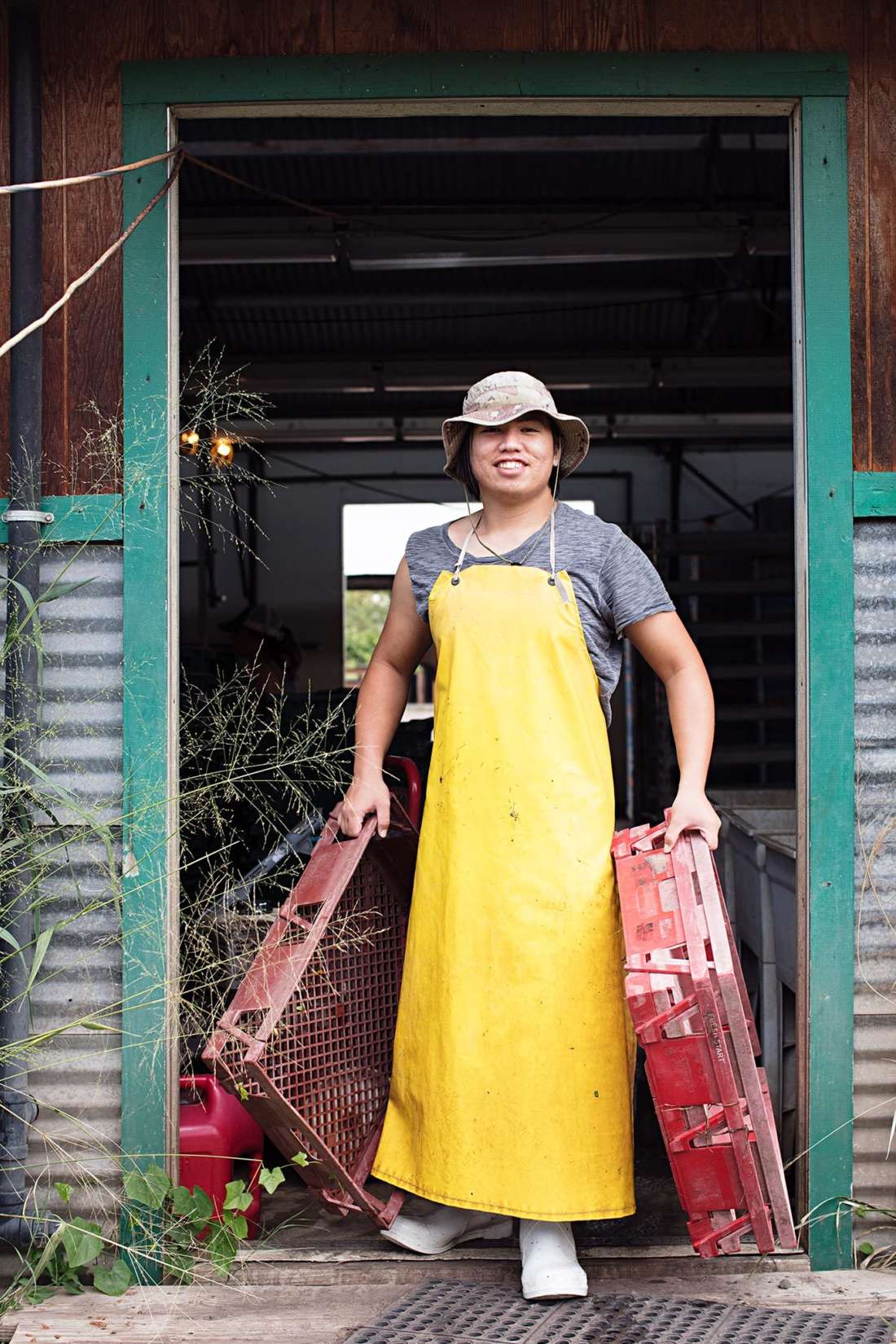 One of the interns I speak to is Casey who is spending her morning working sorting the produce coming in from the fields and getting it cleaned and prepped for delivery to the restaurants, grocery and natural food stores which the farm supplies. Casey has been at MA`O farms for almost a year and tells me that if she wasn't here she thinks she'd be at home doing nothing.

"When I first got here I thought that MA`O wouldn't care," Casey says. "But being here almost a year it made realise it isn't just a workplace, it's also an `ohana, a family. We've all got each other's backs. Managers help with homework or essays. They are willing to help us. They don't just let us fall behind. They make sure we are all safe and coming to work on time or if someone is sick they call and check in and make sure everything is alright. It's a community of people. We're one big `ohana that care about everybody else and helps out at the same time. We don't leave each other hanging."

Gary tells me about the various success stories and interns that they've had come through the programme – "One of the first guys to go through the programme went on to become a diesel mechanic, he has two kids, owns a house and is a real stand up member of the community." He tells me about students who have gone on to become police, nurses, and farm leaders at MA`O. Ultimately Gary says, "The goal is that interns graduate from the MA`O program and move on to become good family members and leaders in the community." Currently the challenge MA`O faces is one of scale. They'd like to see more people coming through the programme, but finding good land and the cost of acquiring it in Hawaii is a real challenge.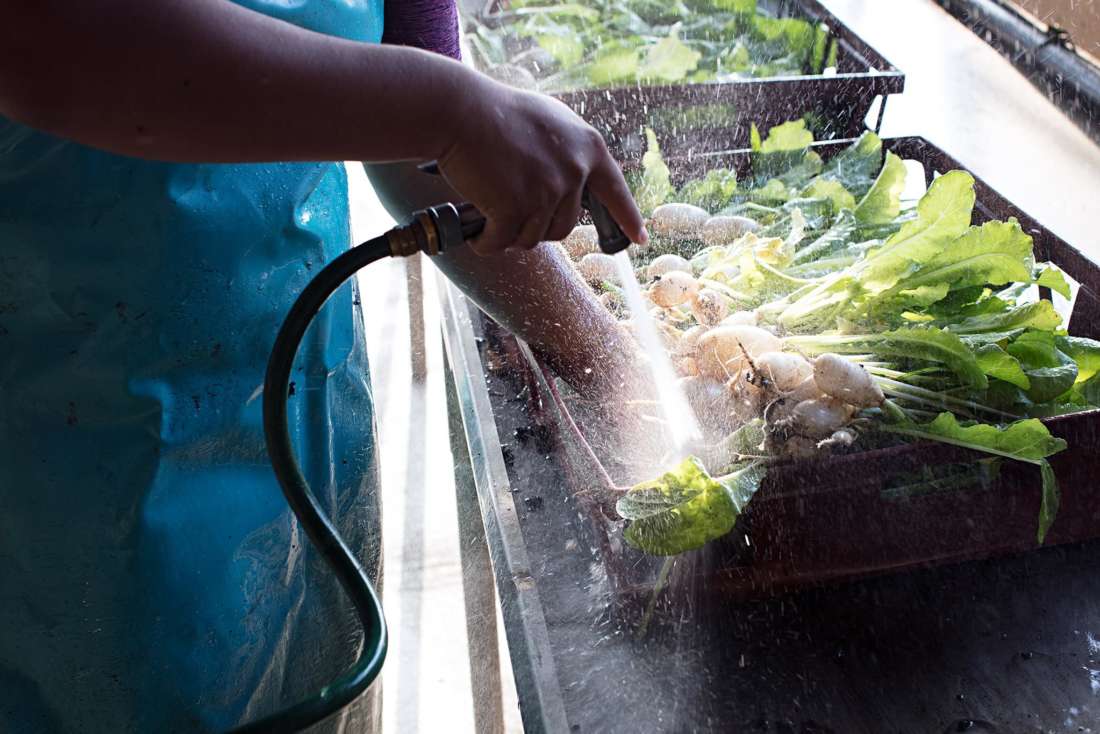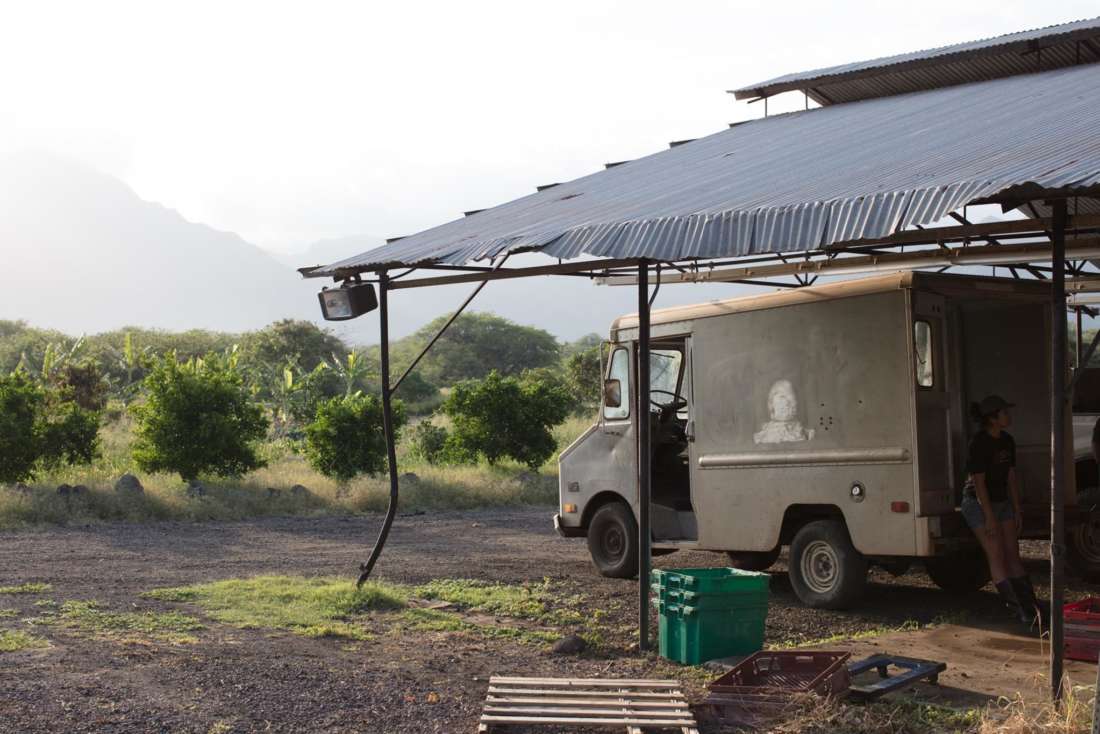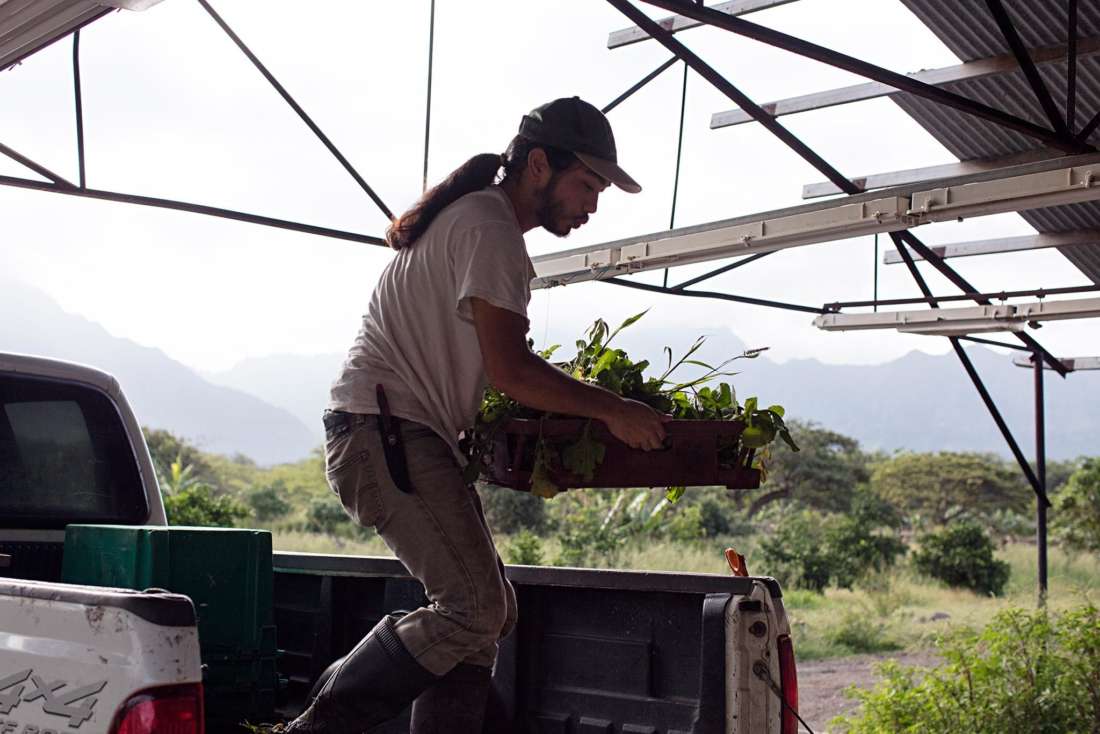 According to the US Department of Agriculture, Hawaii imports 92 percent of its food. Historically Waianae was a self-sufficient region, but the changes in Hawaiian agriculture over the years has meant that many people have literally little connection to the land or to healthy locally grown food.

In addition to all the practical skills associated with working at the farm three days a week as part of the internship, the programme also seeks to put young adults back in touch with the `aina, the land. This is part of the "layers of learning" which Gary and Kukui talk about whereby the interns learn about things like good food, developing relationships and getting back in touch with their connection to the land.

Kiana, one of the current interns, remembers the day she got the phone call telling her she'd been awarded an internship and that she'd start work on Monday. "I was like okay, I was ready, well technically I wasn't ready I was about to come here in slippers. I wasn't prepared to get my feet in the mud."

After ten months at MA`O Kiana says she is more appreciative of what she has and especially of her family. "That's my number one priority in my life," she says. "MA`O has helped me to see things more clearly and also helped me to focus more on things that I really need to get done. So I guess it's a motivation for me."

Gary hasn't lost his Kiwi roots and he says that as well as Hawaiian they use a lot of Maori sayings at MA`O farm. "After all," he says, "a lot of what we do is about the people – he tangata, he tangata, he tangata." It's part of an expression taken from a Maori proverb- He aha te mea nui o te ao, he tāngata, he tāngata, he tāngata. What is the most important thing in the world? It is the people, it is the people, it is the people.