Category — DIY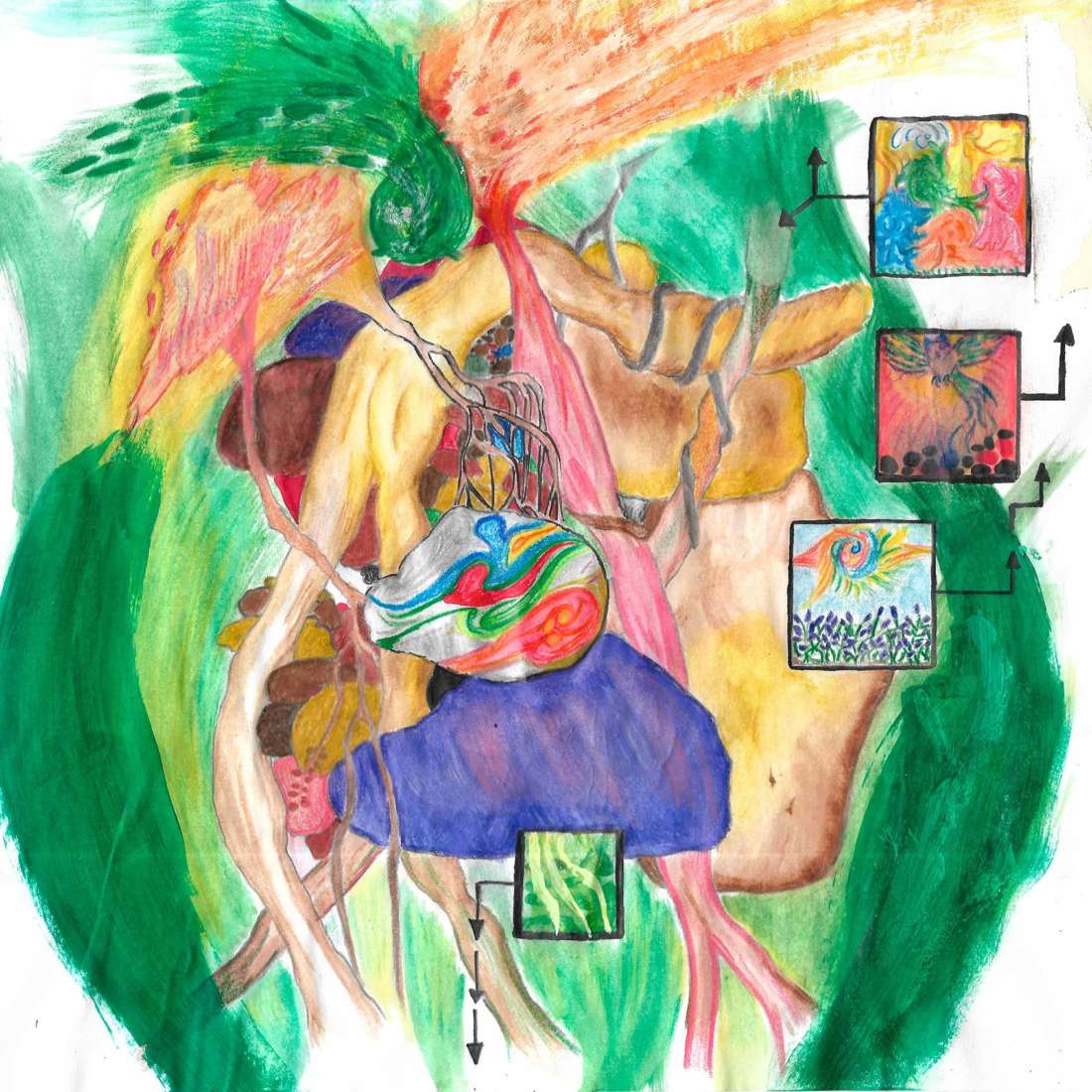 Saplings Records
Over the last five years, Olly Perryman, the Christchurch-raised electronic music producer better known as Fis, has marked himself out on the world stage as one of New Zealand's most adventurous, open-eared and celebrated experimental music makers.
Since relocating to Berlin several years ago, he's released a stellar run of solo and collaborative projects (with Palmerston North-based Māori sound artist Rob Thorne, of Ngāti Tumutumu) on prestigious art music record labels like Loopy and Subtext, appeared at some of the most lauded fringe music festivals in the world, and built himself a solid audience and following.
Throughout his ever-shifting musical catalogue, unstable rhythmic structures, atomised melodies and punishing sub-bass intertwine into an immersive sound world all his own. It's extreme and expansive music, in the tradition of singular greats (and lesser-known but still great figures) like Alice Coltrane, Autechre, Jefre Cantu-Ledesma and Paul Jebanasam, but it's also empathetic and highly naturalistic, or biological. This makes sense though, because when Olly isn't engaged in his music practice, he's very involved in permaculture and gardening.
Earlier this year, Olly made an announcement via social media. He was launching Saplings Records, his very own music label. Here's the twist though. Where traditional record labels release music on vinyl and CD, Olly decided that Saplings' "physical" release format would be the planting of trees, in partnership with a non-profit organisation called Eden Projects. When Saplings' first release, a collaborative EP created by Olly and Rob, comes out, they'll be asking you to pay US$4. In exchange, Saplings will give you a digital download of the EP, and plant 40 trees with Eden Projects. Sounds pretty great, right? A week after the announcement, I asked Olly a few questions about Saplings.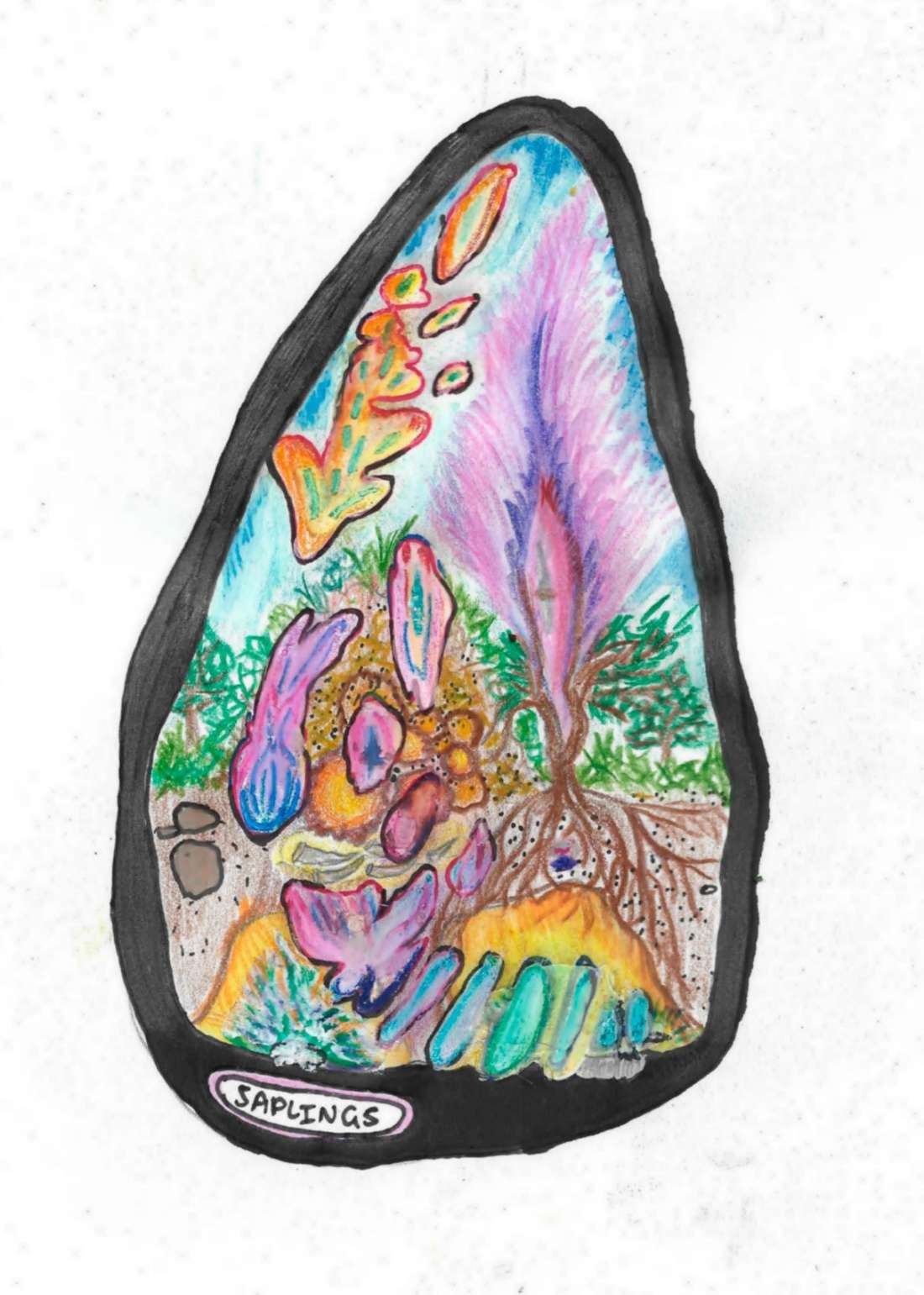 Given your interest in music and permaculture, Saplings makes perfect sense. How did you come up with the idea, and what was going on at the time?
Funnily enough, when Saplings got announced my brother was launching a 'Broccoli Bonds' crowd-lending campaign for Cultivate Christchurch. So there's a bit of family pattern behind all this.The idea's been brewing for a while now. I've worked with my brother on restorative projects in Aotearoa (like Cultivate) over the past few years and I never really saw that as separate from music. To my mind, all this work comes from the same kind of place, which is hard to describe.
Zooming out a little, I guess it's no coincidence when an ecologically destructive culture assumes that music has nothing to do with soil. We've seen that worldview in action for a while now and it's not exactly proving itself a keeper. So it's always felt right to flip that on its head and let things have their connections again – not just figurative or aesthetic connections though, actual physical consequences that help. This is what I'd prefer for my own music, so it's all just a natural step.
Saplings is a partnership with Eden Projects. How did you connect with them?
I went for a job in Berlin last year with Ecosia but missed out at the last hurdle. Anyway, that process brought a lot of the current tree planting non-profits into focus and Eden stuck out as a good partner. They're always looking for partnerships (more trees, after all) and responded quickly and supportively. We signed a kind of memorandum of understanding which targets a minimum of 1000 trees a month; I think we can do much more though.
How would you explain what Eden Projects is, and what they do?
Eden are a non-profit tree-planting organisation. They have projects in Madagascar, Nepal and Haiti right now and recently completed a large-scale project in Ethiopia which planted over 15 million trees. What drew me to them was their human focus; they're not just trying to industrialise reforestation for raw quantities' sake, local economic autonomy matters too. They also take polycultural approaches, like agroforestry and ecosystem restoration, rather than just copy and pasting pine trees. Eden are replanting mangrove forests in Madagascar, for instance, which in turn rehabilitate surrounding coral reefs, and given they're both some of the most diverse habitats on the planet, so much life flourishes subsequently. So, these beautiful chain reactions are possible and it's nice that music can help trigger them.
Saplings first release will be an EP from you and Rob. Do you have plans to release anyone else yet?
There are plans, yeah. Earlier this year, I met a Demeter farmer at a pub in Tirol, Austria. He's also a self-taught cellist, playing for fun at home with family and all that. I got to hear him play back at his house and found it really transporting. It was such a chance meeting, and it still blows my mind. Anyway, we've since done a little record for him under the name Tarran. He doesn't want to participate in the music world generally but he's up for putting it out on Saplings. There are other artists, but that's probably enough info for now!
Any surprising responses since you announced Saplings? What's the feedback been like?
I've been really impressed by friends whose own practices were potentially critiqued by the Saplings model. They went straight to the bigger picture and have started integrating similar stuff into their own platforms. That was cool. I want to stress that it's really not a personal dig at anyone nor just an aesthetic that's now 'taken' – this is ultimately about tangible impact for the planet, so the more the merrier.
You plan to do heirloom seed varieties in the future – could you expand a bit more on what this means and why you want to do it?
Yeah, what I want to do eventually – and other labels to do too – is consider replacing vinyl, CDs, tapes and so on with seeds, but especially seed varieties that are under threat, such as heirloom varieties. So many vinyl releases give away a digital download code now anyway, so it's basically a straight swap.
Heirloom seeds are just older, organic fruit and vegetable varieties that the industrial food system and supermarkets don't sell. The industrial food system has wiped out over 90 per cent of our food seed varieties. Seed savers are still out there keeping these varieties alive, but I think their industry deserves more income and the kind of security that allows them to scale up. It's just taking time to strike up all the necessary partnerships there, as naturally we need to be able to link people to their nearest seed savers. In the end we'll have inadvertently become a connection point for seed banks around the world.
Saplings Records will begin releasing music and planting trees very soon.