Category — Hospitality/Dining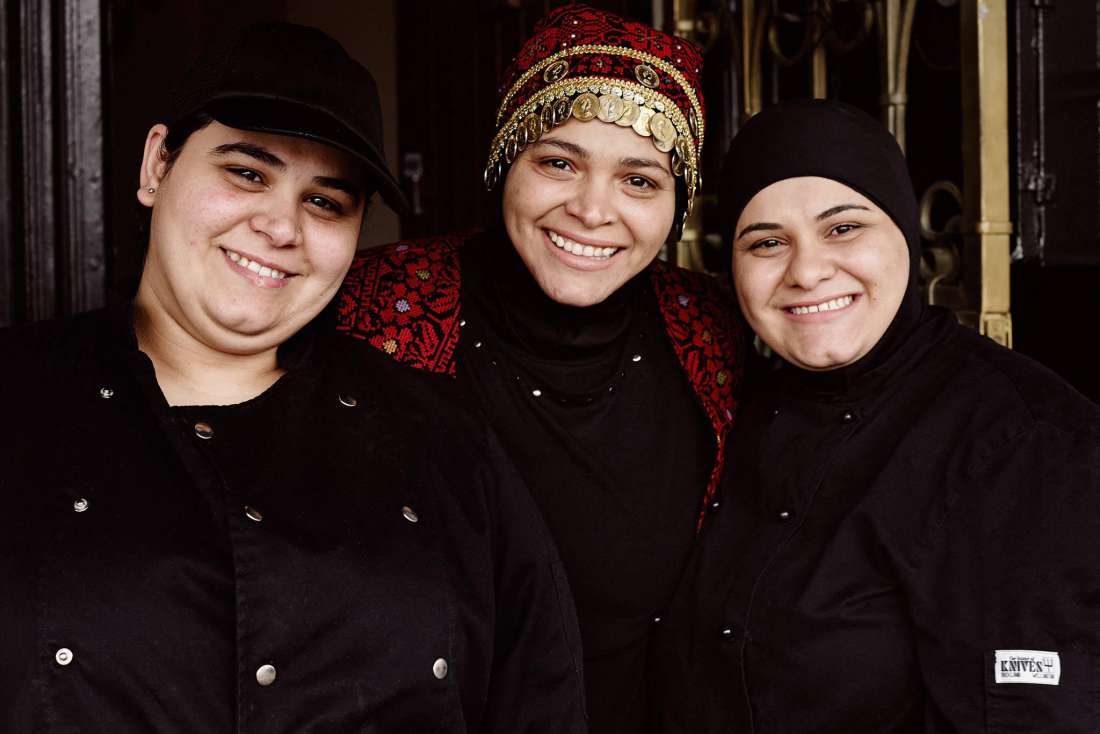 Petra Shawarma
Maryam Omar and her sister Dalal Omar take great pride in showing off the flavours of Jordan to Kingsland locals. At the family-run Petra Shawarma, questions about the menu are answered in great detail – how the dish would be eaten back home, how it has been slightly altered to meet our needs, how it should be eaten, and what it should be eaten with.
She is one of nine siblings (all girls except for one brother), who all learnt to cook from their father. She speaks of him with a teary twinkle in her eye. He had nearly 50 years' experience cooking and catering, but sadly passed away only days before he was due to come to New Zealand for the first time.
At the shop they keep him in their hearts as they cook. Everything is made from scratch, and there is a sense of ceremony and tradition in all they do. Maryam tells us that in Jordan they use only the highest-quality ingredients, no matter what the price. This lavish approach is evident here too, as we watch her liberally drizzle olive oil and throw on handfuls of sumac every step of the way while she prepares us a dish.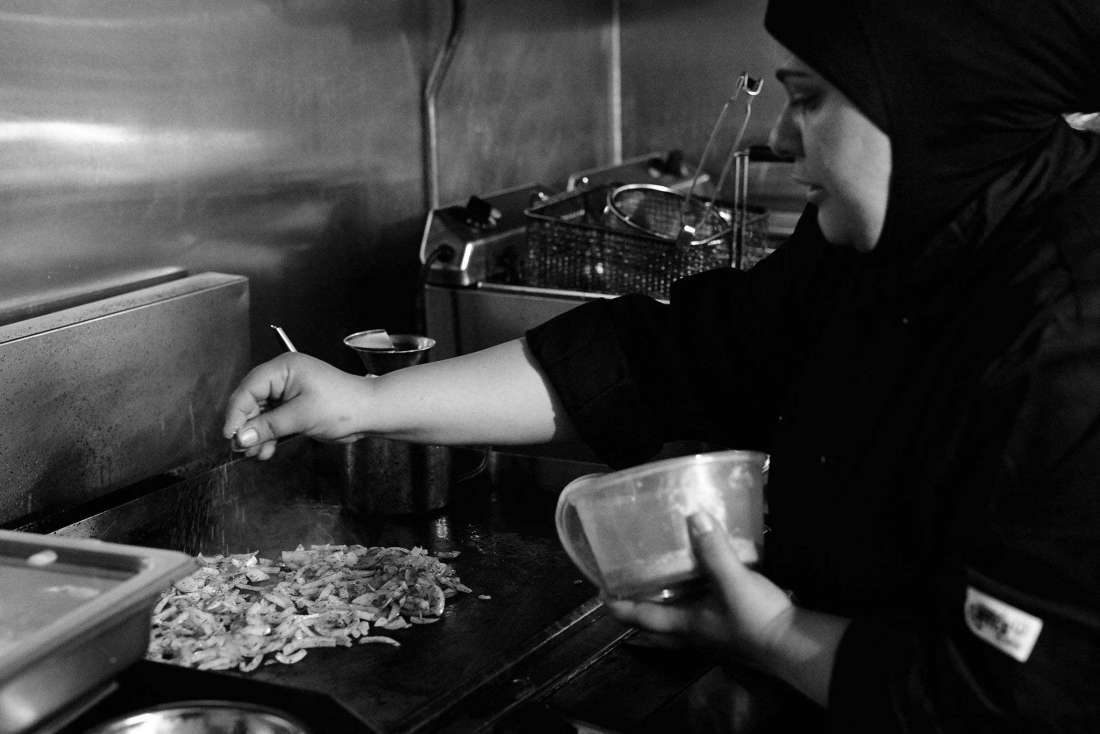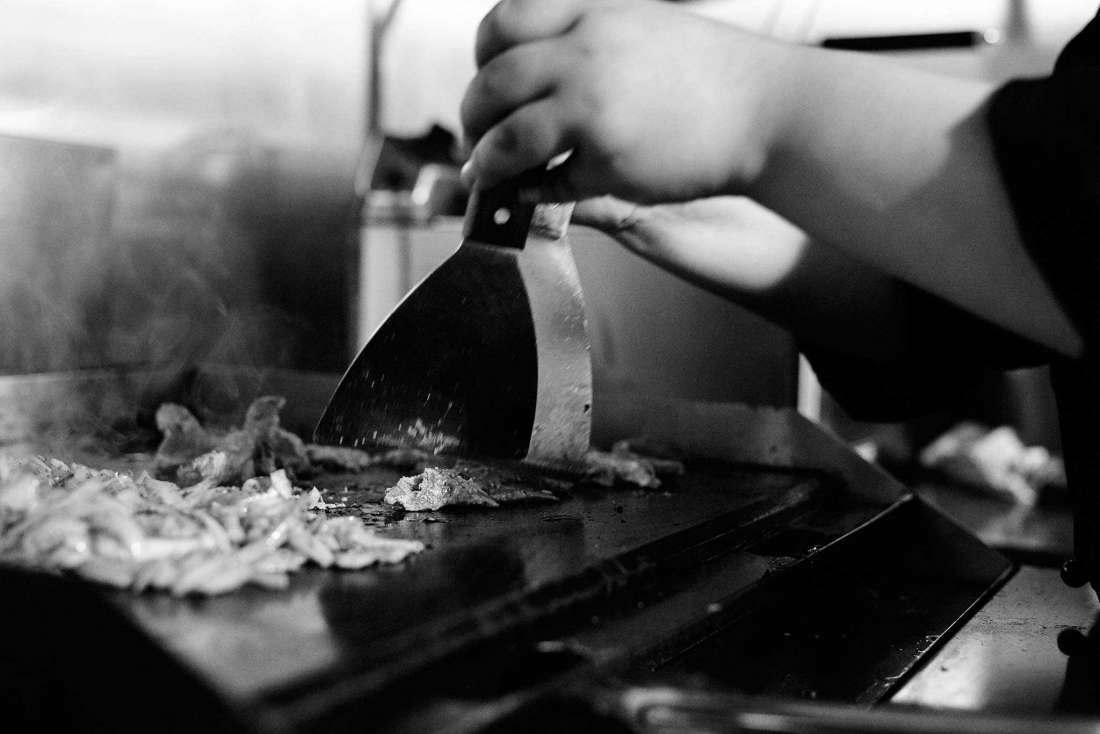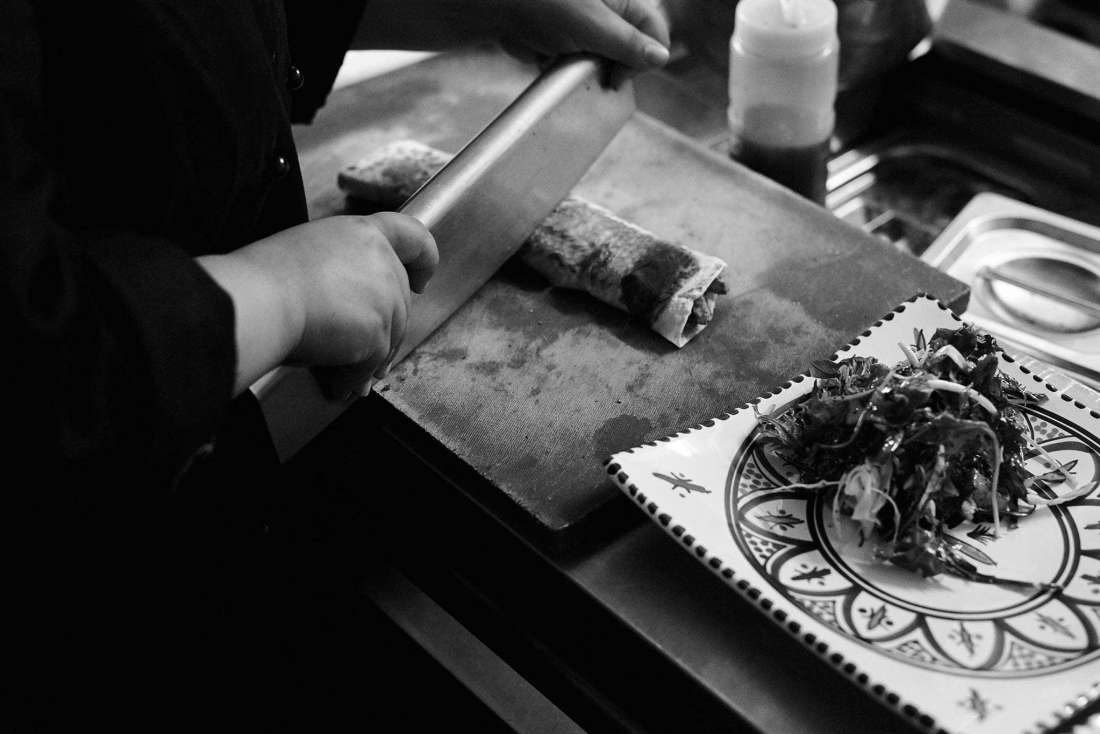 She teaches us to make musakan, a spiced chicken and onion roll with cashew nuts and sumac. In Jordan, this dish would be made with a whole chicken, which would be boiled before being wrapped in flatbread dough and baked in the oven. It would be served at the table whole with yoghurt and olives and pickles, and people would rip off chunks of the bread and the chicken meat inside with their hands.
The version we are shown is more user friendly, using chicken breast in place of the whole bird, and rolled in to a tight flatbread that can be sliced and picked up. It's served with yoghurt and a side salad that is dressed with their trademark zippy dressing, which the girls tell me is made with "pomegranate and secrets".
Musakan
Chicken spiced onion roll, cashew nuts & sumac, served with yoghurt and salad
Serves 2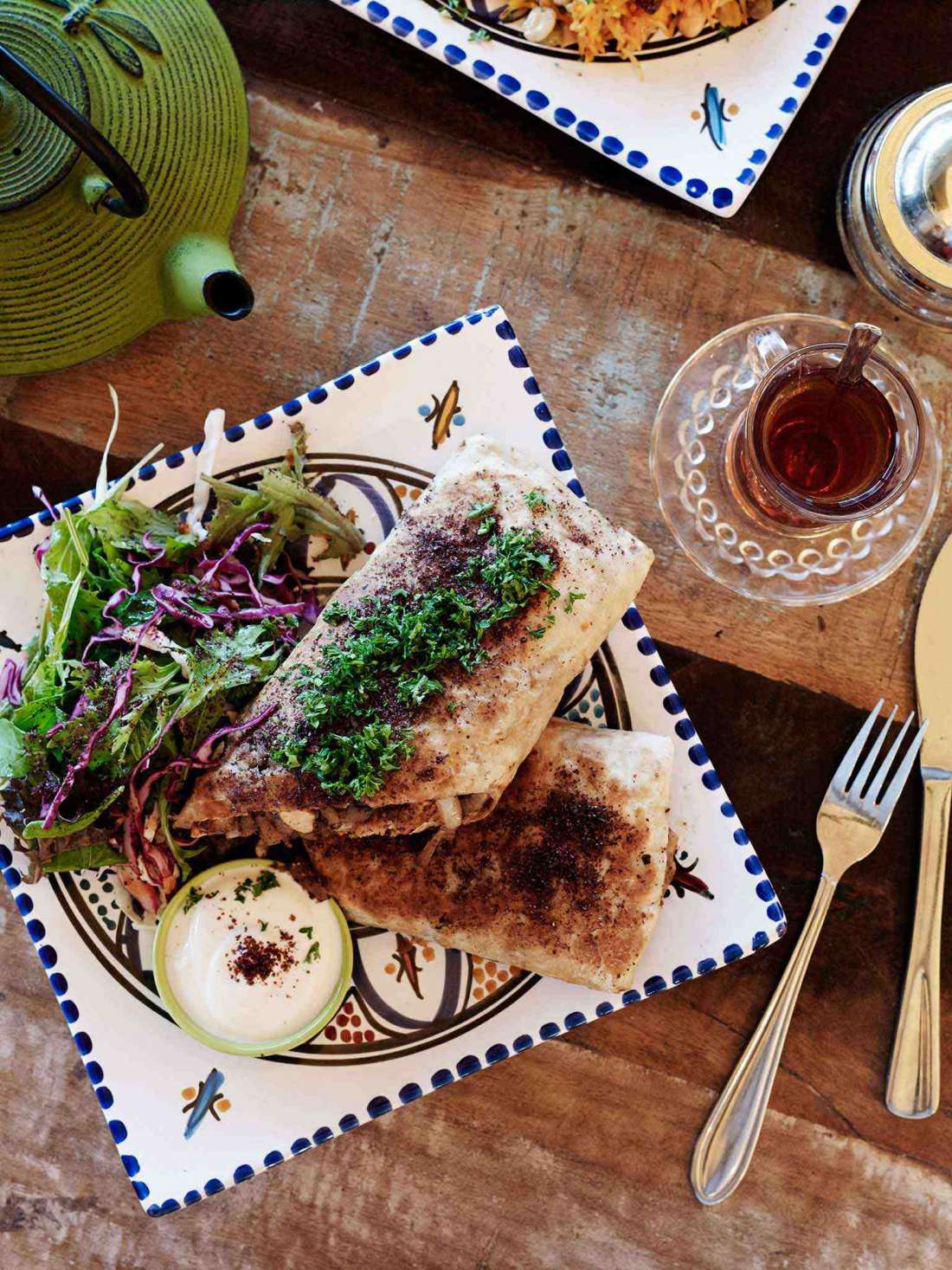 4 onions, chopped
olive oil for frying and drizzling
400g sliced chicken breast marinated in chicken spice (1 teaspoon each of cumin, cinnamon, paprika, turmeric, salt and pepper and ½ teaspoon ground cardamom)
1 teaspoon ground cardamom
juice of 1 lemon
4 tablespoons sumac, plus extra to garnish
½ cup cashew nuts, roasted or fried
large tortilla or flatbread
chopped parsley to garnish
thick natural yoghurt and salad to serve
Cook onions in plenty of olive oil until very soft but not brown.
Add a little more olive oil and the marinated chicken breast and cook with the onions, stir frying until cooked through.
Add the cardamom, lemon juice and sumac and mix.
Cook a large tortilla or flatbread on a flat plate or grill until it bubbles up.
Pile the onion and chicken in to the centre of the flatbread and sprinkle with cashew nuts.
Roll up and drizzle with more olive oil before toasting in a sandwich press or frying pan until both sides are golden and crispy.
Garnish with a sprinkle of sumac and chopped parsley, before slicing in half.
Serve with thick natural yoghurt and a simple side salad.