Category — Features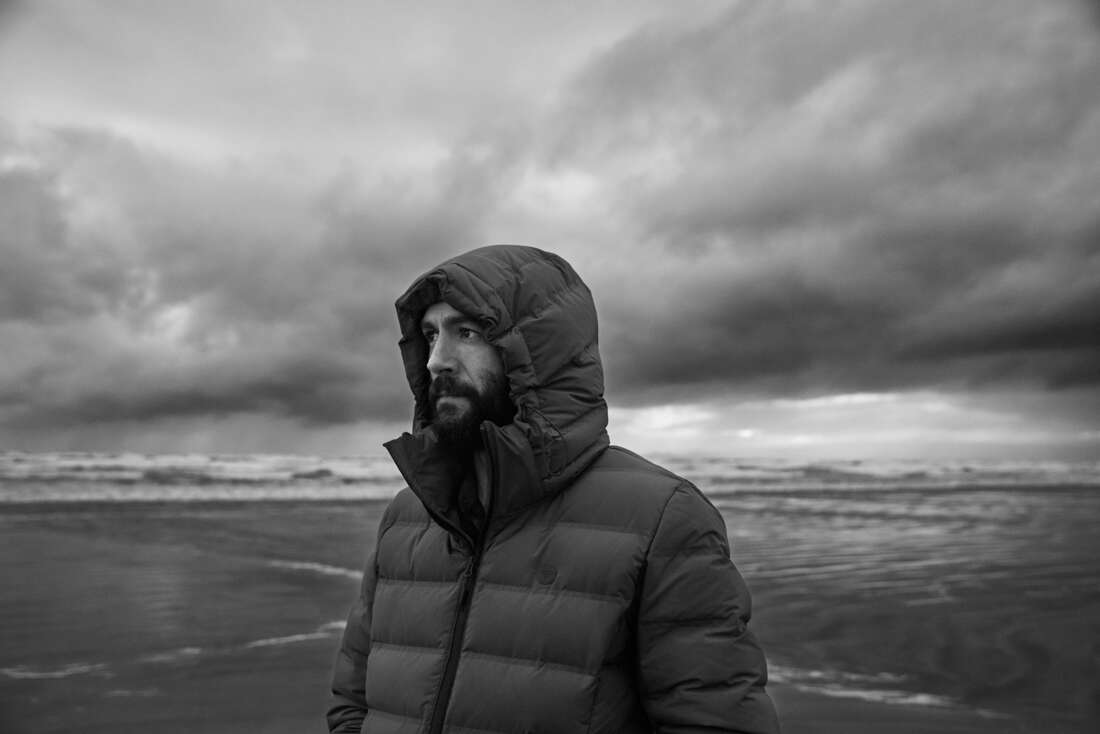 New Horizons
There's a lot of romance in being a pirate. Captaining a boat, risking your life with adventures on the high seas, long rum-soaked nights telling tall tales, challenging the powers that be… Nate Smith is a self proclaimed pirate — not here to conquer or steal, but through his enterprise, Gravity Fishing, he seeks to be part of the vanguard, modelling a path to artisanal, transparent and sustainable commercial fishing. He hopes to empower other fishermen around him to do the same and to give New Zealanders access to the best quality fish from their ocean.
Less well-known is that Nate is turning his attention to Papatūānuku as well as Tangaroa. His eye is sharply focused on the way we are farming animals in New Zealand and the effect that is having on our waterways and the atmosphere — our treasured commons. He's planning to do something at sea to help.
Bluff is a shipping and fishing port infamous for being the bottom of the world. It is the origin of the famous Bluff oyster and blue cod, and home to a substantial commercial fishing fleet accessing our southernmost ocean. Both Nate and his wife Anna have been involved with fishing in Bluff for as long as they can remember. "My grandfather used to fish for Anna's grandfather," Nate explains, "and my father fished for Anna's father, and then I fished for her family for a number of years too." The couple are passionate about their community and way of life and "now that we have children of our own," Nate says, "we want to set in stone that there's going to be a future of fishing for them."

Nate's whole life has been at sea. When he left school he fished with his father, then with others, as a cod and crayfisherman, and as a commercial pāua diver. He then traveled the globe working in the oil and gas industry conducting seismic surveys. "I decided to come home in 2006 to get back into fishing," he explains, "and realised it was something that I had a real passion for, so I went to the bank and asked for the money to buy my own boat." As skipper of his new boat, fishing with cod pots for big companies, he was incentivised to catch as much fish as he could. "Just keep going," they'd say, "we'll cover you for the quota and we'll keep covering you for it — they literally treated it like there was no end," he laments. Nate was spending between 1500 and 2000 hours on the engine clock each year, observing the fishery as somebody actively involved, on the water in pursuit of fish. "I have an appreciation for the environment surrounding us," he explains, "and we were having to go a lot further and stay away a lot longer than we used to. The alarm bells went off."

Nate started looking into ways to minimise his time on the water and earn a viable living whilst providing top quality sustainable fish. Gravity Fishing was born, with a pull-push model of direct trade. Nate emails New Zealand's top chefs before he goes fishing; they place their orders, then Gravity leaves port and uses hook and line to catch exactly the number of fish that have been ordered. The fish are killed using the ancient Japanese technique of Ikijimi, then cooled and transported in recyclable cardboard packaging as a whole fish, including heads, scales and guts. This prolongs the shelf life of the fish and challenges chefs to utilise the entire animal — better utilisation of fewer fish and a top quality food staying in the country for our chefs and diners. It is a substantially different model to the one he was born into. "We want to look after the place," says Nate, "to try to restore it and use it in a way that preserves it for future generations. Whether it's my children or somebody else's children. It's a positive thing, it's a start."

A start? "With Gravity fishing we can only go so far," Nate explains, "we don't want to stop here. We need to do something more than trying to make fishing methods and practices a little better." Nate and Anna plan to be New Zealand's first regenerative ocean farmers. "This is a great way to take the next step," he says. "It was Anna who brought it to my attention," Nate explains, "she showed me a documentary about a guy in the States called Bren Smith." Bren was also a commercial fisherman who had an environmental epiphany and decided to pursue a sustainable life at sea by moving into aquaculture. He owns Thimble Island Ocean Farm and is the co-founder of GreenWave, an organisation which has pioneered an open-source, restorative, polyculture, vertical farming system, called 3D ocean farming.
"that's what we need in this day and age, to act now, as fast as we can."
"It gave me a lot of motivation to see somebody else out there sharing the same views," says Nate, "somebody who has spent a lifetime at sea and who saw first hand what goes on out there. And to see what he's achieved in such a short time is phenomenal." The beauty of GreenWave is that they have done the hard work of proving the model, they have refined and freely share their knowledge, their system requires very little water space and has a low financial barrier to entry. "I've sussed out what's required," explains Nate, "it's really simple: six big anchors, a few fathoms of rope and a handful of floats. It's something that we can set up in a day."
Aquaculture in Foveaux Strait? Bluff oysters are a highly prized shellfish, wild dredged from those waters. Are Nate and Anna going to be Bluff's first sustainable oyster farmers? "I don't know about that," he laughs, "but we definitely intend to be the first in the country farming seaweed in a wild environment." Seaweed is the second fasting growing plant on the planet, it de-acidifies the ocean by removing nitrogen, phosphorus and carbon dioxide, and a 3D ocean farm utilizing one acre of water space "can produce around 25 tonne of seaweed in five months," Nate explains. Although he intends to sell seaweed to his existing network of chefs and sees the value of us having more seaweed in our diet, it's not really humans he's interested in feeding. "In just twelve months we could produce over 50 tonnes for stock feed and fertiliser. It's got such rapid growth that you can almost see it happen before your eyes," Nate enthuses, "and that's what we need in this day and age, to act now, as fast as we can. It just seems right, to do something so simple that would have such a massive positive impact on our environment."
"We have one of the biggest pasture farming industries in the country in Southland. Our land is flat and we've got lots of fresh water, so things grow well here," Nate explains, "unfortunately we also have some of the worst water quality in the country." Nate suggests that even if he starts with one farmer, it will provide data that he can pitch to the rest of the farming community. "You do the math," he says, "you put one farm in, then ten, then fifty around the country. Suddenly your water quality is starting to improve and your land is being regenerated. It ticks boxes the whole way through." Preliminary research at the University of California Davis has shown the potential for a 99% reduction in methane emitted from dairy cows when adding a small quantity of seaweed to their feed. And seaweed fertiliser is full of trace elements which would not only be beneficial to pasture health and productivity, but could also diminish the importation of fertilisers from places like Western Sahara. "It's huge," says Nate, "considering the amount of livestock farming we have in New Zealand."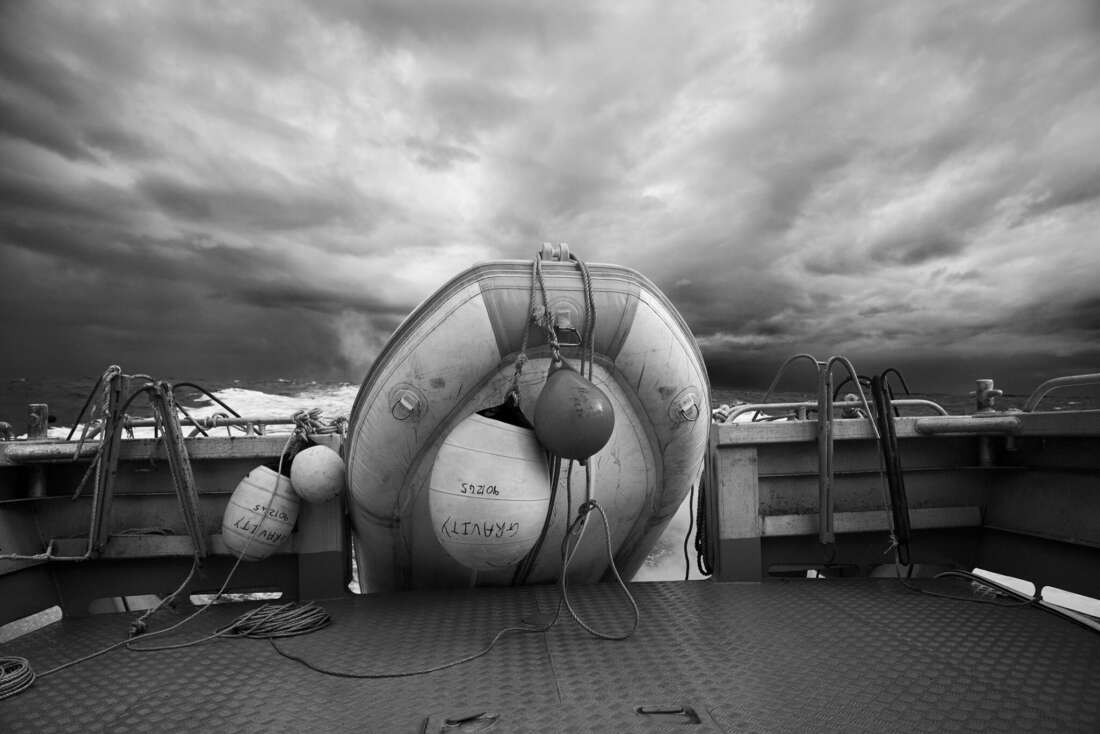 After the anchors and ropes are in place, a marine biologist seeds a coil in the lab which is simply taken to the farm and wrapped around the ropes. But seaweed is not where the GreenWave system stops, it is intended to be a polyculture. "It's got some depth," Nate enthuses, "you can grow up to 300,000 shellfish in one acre of water because you're using the whole water column. You grow seaweed at the top," he explains, "then you can add scallop lanterns and mussel socks, and you could also have oyster cages and fish traps. You could call it a marine garden, with massive yields in short time period with no inputs."
"Our scallops — especially around Stewart Island — are massive and exceptionally beautiful." The potential to grow scallops excites Nate almost as much as seaweed. "Alarm bells went off in my head years ago when I was a deckhand and used to store my crayfish pots on Stewart Island in the off season. When I returned, I noticed every second bait snifter contained 20-30 baby scallops the size of a 50 cent piece. I remember thinking, shit, the growth of these is pretty extreme."
"The fact is that if you're eating New Zealand scallops," warns Nate, "they're not necessarily from a good fishery." The Marlborough Sounds, Tasman Bay, Golden Bay and Port Underwood scallop fisheries have been closed by MPI for the last few years to allow stocks to replenish after they were over-harvested. Once again Nate is not looking for an economic angle here, but "growing something that there's not a lot of left, then taking them and reseeding the wild stock for recreational use, that's got to go some way towards helping things out." And he's not really too interested in being an oyster farmer either, "but, why wouldn't you farm them if you had a model and could then reseed them into the wild stocks?"
"It just seems right, to do something so simple that would have such a massive positive impact on our environment"
Nate and Anna are ready to go, but are currently tied up in the inevitable paperwork and pursuit of funding and consents. "If it were up to me," he says, "I'd just go and get the anchors and the rope and the floats and put it in, then we'd have action straight away." But they are a long way down the track and determined to get started as soon as possible. There is water space available through Ngāi Tahu (Nate's iwi), which was won back as part of their Treaty Settlement. "When I pitched the idea to them it was just a no-brainer," he says, "so they're helping out with resource consent, and there is a regional development fund down here who're pointing us in the right direction for funding."
If GreenWave's system is open source, what is to stop others from copying Nate's model and diminishing its economic potential? "That would be such an epic thing to achieve," he exclaims, "because it's not that hard to jump in the truck or on a plane to show people how we've done it." Nate's primary interest is doing his bit to help sequester and prevent greenhouse gases in the atmosphere. "The time to act was years ago," he says, "so we need to get something in place that's going to help fast. And if it's not for financial gain it's going to be a brilliant thing. As soon as we start trying to make millions off it and exporting it, that's when it stops being what we started in the first place. Because then it has to be loaded into a ship and has a footprint. Going back to the same old mass production that's fucking killing our planet. You don't have to make money off everything is my point, if you're trying to do the right thing by mother nature, then mother nature will look after you in the process."
Photography by Aaron McLean