Category — Travel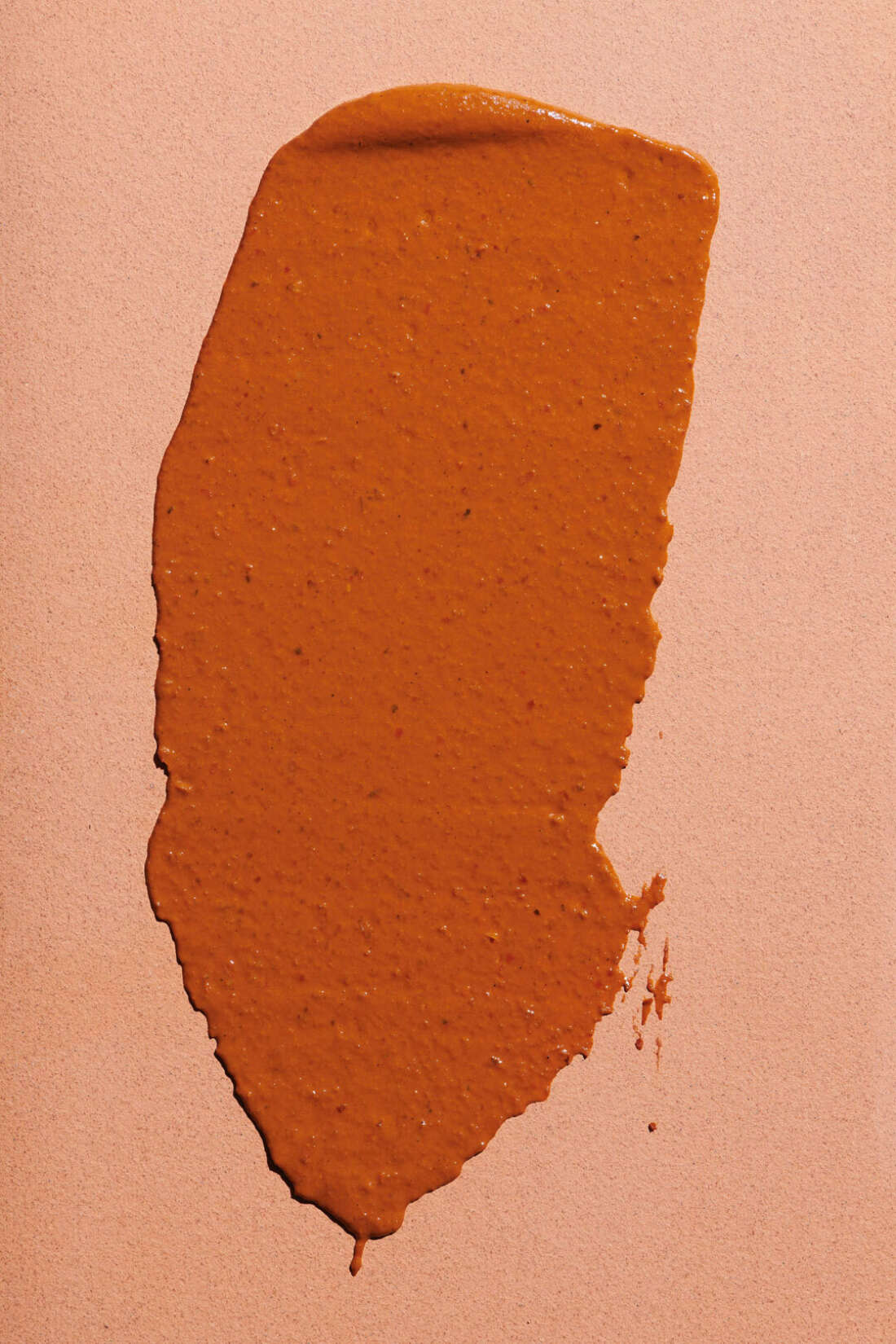 Molé Negro
This is a celebration dish; made for Día de los Muertos, birthdays, or whenever you come together as a crowd. Molé Negro is often served over chicken or enchiladas. It is also traditionally served over boiled turkey, so it could be the perfect feast for your family this holiday season.
The quantities in this recipe produces four litres of molé, which should provide 30-40 servings. You could halve the quantities if your backyard/extended family is not that big.
Ingredients
250g dried guajillo chillies
250g dried ancho chillies
Neutral oil
1 brown onion, diced
1 large bulb garlic, peeled and chopped (10 cloves for a half recipe)
1kg tomatillos or green tomatoes (you can use vine ripened red tomatoes if you have difficulty finding the others)
2 plantains, sliced in half lengthways*
1 apple, peeled and chopped
2 tablespoons raisins
2 tablespoons sesame seeds
6 cloves
2 cinnamon quills
6 black peppercorns
½ tsp dried marjoram
½ tsp dried thyme
½ tsp dried oregano
100 grams mexican chocolate
1 cup dried breadcrumbs (½ loaf toasted bread, whizzed to crumbs)
2 tablespoons toasted almonds (you can also add a few peanuts and pumpkin seeds, if desired)
*platino mancho is used in Mexico, however, is not readily available in NZ – plantains can be substituted with an extra apple if you can't find them.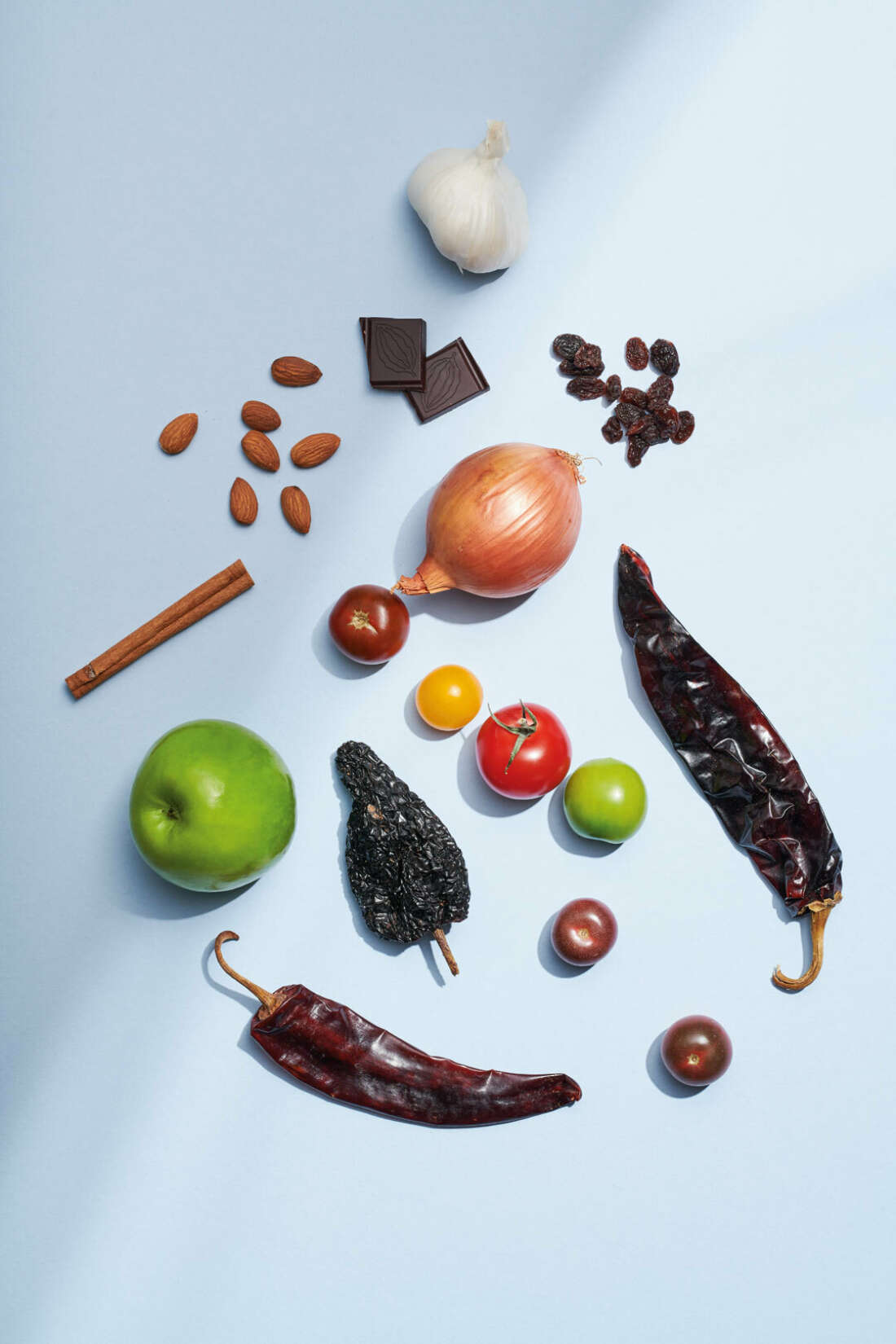 Method

Place the dried chillies on a skillet or pan and roast until just blackened, or roast in a 200 degree oven for 2-3 minutes, checking regularly (you want to toast but not burn). Take off heat (remove a few of the seeds from the inside if you do not like a spicy molé, however, traditionally the seeds are all used), cover with water and soak for at least 2 hours, but preferably, several hours or overnight.

When chillies have been soaked, take the chillies and place in a blender. Add ¼ of the water they were soaking in (around 500mls) and blend until smooth (reserve the rest of the chilli water for later, if required).

Heat a little oil in a pan and fry the onions in a pan until transparent, add garlic and whole tomatillos or halved tomatoes, until soft.

Fry plantain in oil until golden brown and soft in the centre, set aside in a large bowl. Use the same oil to cook the apple and set aside. If you can't find plantain you can use an extra apple as a replacement. Next fry the raisins, they will puff right up and fill your pan. Add sesame seeds and toast until the seeds are lightly browned.

Dry roast cloves, cinnamon quills, peppercorns, marjoram, thyme and oregano and gently heat through, until fragrant. If preferred, dry roast these separately.

Add all fried ingredients together and roughly break the chocolate into the bowl. Add the breadcrumbs and almonds. Combine with the remaining ingredients. Place in a stone grinder, blender or food processor and blend until smooth. If using a blender or food processor, remove cinnamon quills first and discard.

Cooks note: once you have blended to your desired consistency, season with salt to balance the bitterness from the chillies. In the absence of plantain, you could also add a little honey or agave syrup to taste. Molé can be made up to 1 week in advance. Let it cool then cover and chill. Reheat, adding a little liquid to loosen.
Mexican chocolate and chillies available from – mexifoods.co.nz and internationalfoods.co.nz