Category — Travel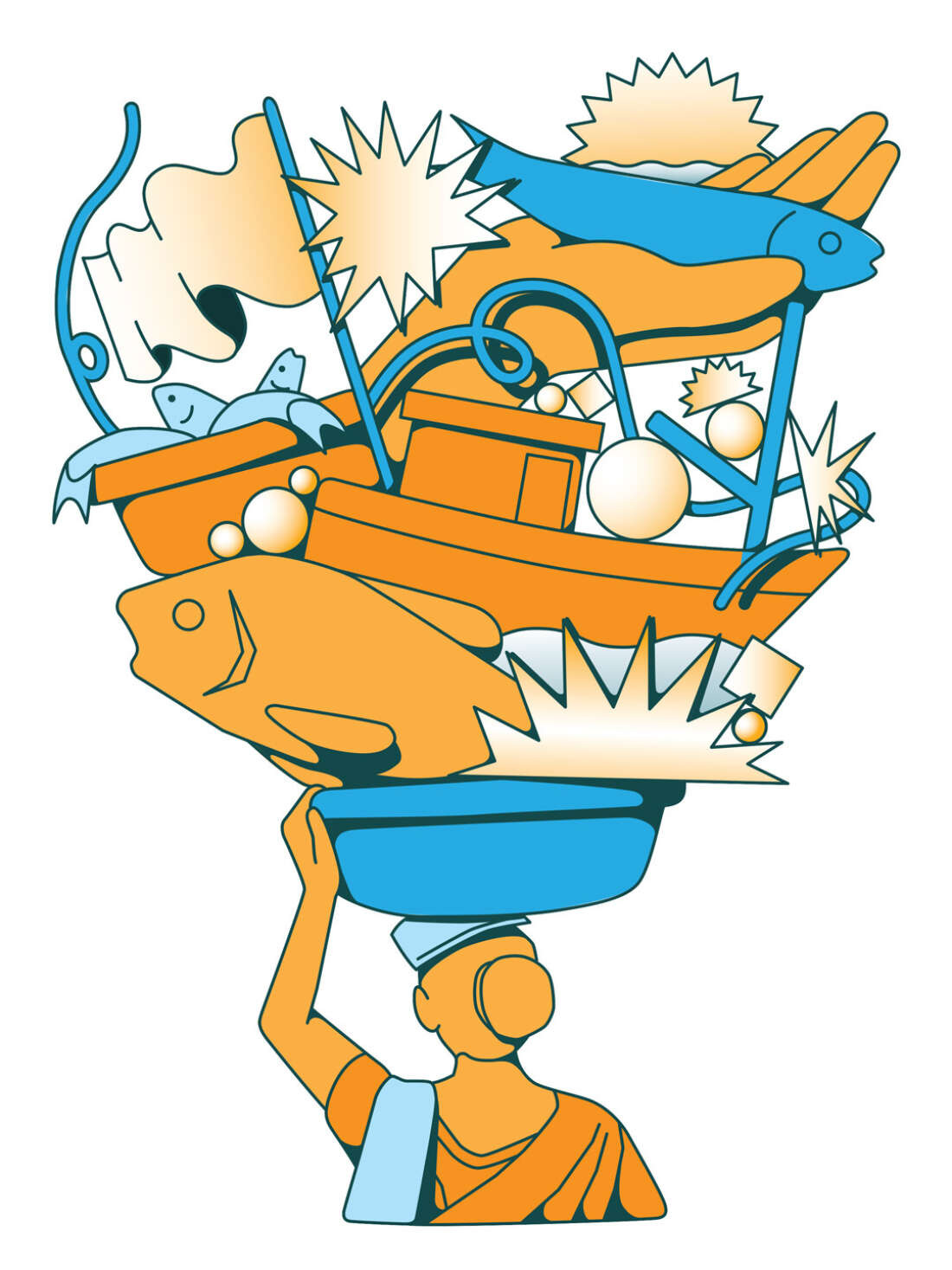 Kolis: Mumbai's Aboriginal Fishing Community
Each morning as we scroll through our news feed, we see plastered across it hundreds of articles about our oceans and how endangered they are. Marine activities like fishing, that are said to empower our economies and societies, are ruining the oceans and the life within them. Although it is said that huge steps are being taken to rid our oceans of the chaos we have caused, every small step in that direction is equally important.
Around the world, many small communities close to the seas and oceans are doing their bit to save our waters. One such community is the Koli community all the way across the world in the city of Mumbai, India. The original inhabitants of India's largest metropolitan city, the Kolis have a special bond with the sea. Their rich history and culture as the aboriginal fishing community in the state of Maharashtra is deeply rooted to their connection with the water that surrounds the coastline.
Colourful boats with nets full of fresh catch of the day can often be found scattered near the fish market where the community sells their fish to earn a living. Chaos, colour and arguments circling around the best price for the fish are a daily sight for anyone who makes their way into the market. For years, the community has thrived in a small area within the city called the "Koliwada"; a home that opens to the sea and till this day thrives and conducts most business within the area.
The Kolis are followers of Animism, which means they worship all elements of nature including water, and so the sea is looked upon as a provider of food and a force that can affect the destiny of their people. Fishing is so essential to this community that everything from daily proverbs, cuisine, dance, and even most wedding songs reference it in one way or another.
Special festivals like Naral Pournima, or full moon day, are celebrated by offering the sea coconuts as a symbol of respect and also to resume fishing after the passing of the monsoon. A period in which fishing is stopped for almost four months between May and August to allow the regeneration of the marine life. This festival is celebrated to pray for their journey back into the sea in the hope to avoid any unfortunate accidents while fishing.
Since the sea is such an important element to the culture, heritage, and livelihoods of the Koli community it is essential for them to nurture it. Since the very beginning, fishing is done only for eight out of twelve months to give time to the marine life to recuperate. The community is extremely mindful of over fishing and hence does not take part in or support deep sea trawling due to the major ill effects it has on the sea and marine life. Instead they rely on indigenous and eco-friendly fishing methods like small boats and nets.
It is also a strong belief within the community not to let any catch go to waste. Ms Anjali Koli, a well-known food blogger from the community says, "All catch is used in some way or another. The tiny shrimps and other catch are often dried to be sold as organic fertilizers and chicken feed. Dried and preserved fish is used for cooking during the monsoon months when fishing is not done." Fish and prawn pickles or stir fries are some ways in which the community preserves and puts excess or unsellable catch to good use.
As a community, the Kolis are very passionate about their food. An important element of their cooking is the Koli masala, a spice blend that is made using around 18 different spices including red chillies, cardamom pods, peppercorns, bay leaves and nutmeg – among other things. Fresh seafood is an essential part of their daily lives and most vegetable dishes also include seafood in some form. Different occasions have seafood based dishes which are made specially during the time. Tiny shrimps coated with local spices are stir-fried and savoured as a favoured breakfast dish at weddings. These shrimps are also often mixed with crunchy onions and deep fried to be made into fritters known as Karandi Bhajia.
Surmai/Rawas Kalvan are spicy and tangy curries made with the fresh catch of the day which often find their place in everyday meals – mopped up with either Bhakri, a flatbread made with rice and ragi (finger millet), or plain steamed rice. Stingray or pomfret in green curry made with fresh coriander and spicy green chillies is also a favourite in the Koli kitchen. Some of the lesser known delicacies from the traditional Koli kitchen are Maklea cha Kheema or squid Kheema and Ribbon fish soup. Squid Kheema is made with fresh minced squid that is slow cooked with dry spices, tamarind paste, roasted and dried coconut paste, fresh coriander, chillies and ginger garlic among other things. The Ribbon fish soup is a thin flavourful soup made with ribbon fish and Kokum, a sour red fruit added to curries for a little zest.
Dried fish, prawns and other seafood, often preserved with the help of sea salt, make up a huge part of Koli cuisine, especially during monsoon as the Kolis don't fish during those months. Dried, preserved fish like Bombay duck are also coated with local spices and deep fried to be served with rice and dal or lentils. These dried fishes are often cooked in spicy curries made with coconut, an integral part of Koli cuisine.
In the recent years, important figures and leaders from the community have extended their reach by working with local restaurants to create and curate menus with seasonal, local fish using traditional Koli recipes. This not only helps put Koli cuisine on the map, but also helps the community spread awareness about eating locally sourced seafood. It's a great way to popularise different methods and preparations that can be made with lesser known seafood through traditional recipes.
The Koli community treasures their waters and respects the life within them. Seafood and marine life is an important part of their culture and over the years they have been trying to spread awareness about the importance of its preservation. There are a number of small communities like them around the world making efforts to save the marine life around our planet – something we should all collectively support them with as it's people like us that make small communities, and small communities have the power to make big changes.
By Nishita Chandra. Illustration by Ryan Bird