Category — Features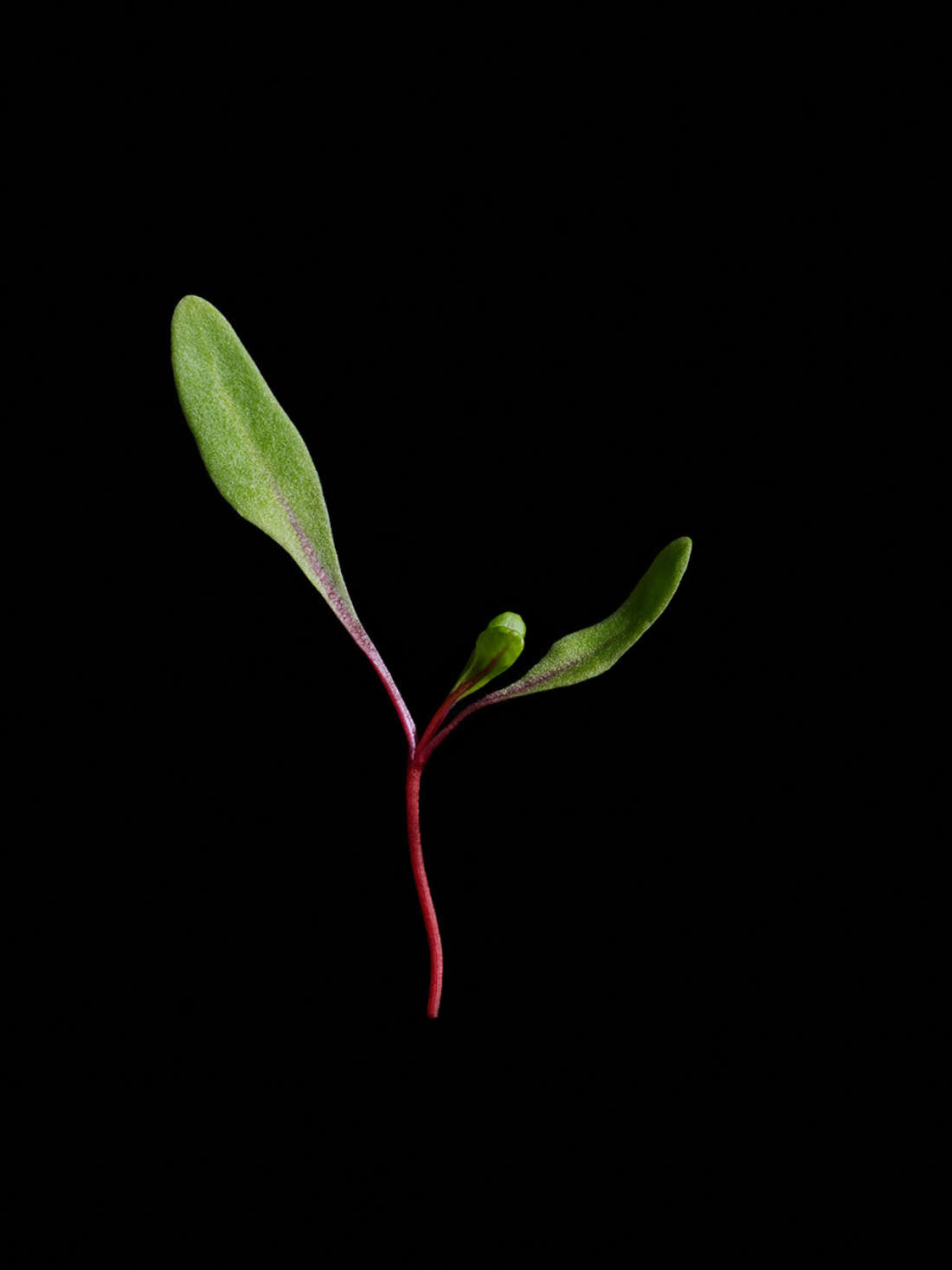 Good things grow
What could be better as a chef than to have a direct relationship with the people who grow your produce and an influence over what they grow? Or as a grower committed to producing high-quality produce to have an assured market, which is passionate about what you do and how you do it?
A sustainable food culture and agriculture focused on excellence requires these relationships to thrive, so Stone Soup asked farmers Pakaraka Permaculture and restaurateurs Megan May of Little Bird Organics and Laura Verner of Pasture to write about how their enterprises are interwoven, and how that relationship helps them each to achieve greatness.
Megan May – Little Bird Organics
When food is coming straight from the farm it's hard for it not to taste better. If properly picked and transported the freshness results in more flavour and a higher nutrient content.
In the case of Pakaraka Permaculture, Yotam and Niva Kay are exceptional organic growers, using the highest quality seed and growing techniques to produce nutrient dense food with minimal impact. You know from the way they work, that they are going to try and leave the land in a better state than they found it. There is a real love of produce and working with nature, there is an attention to detail that is rare and it all results in phenomenal produce.
We met with Yotam before he started growing as he knew my parents through ex co-leader of the Green Party Jeanette Fitzsimons and her husband Harry Parke, within whose 215 acre organic farm near Thames in the Coromandel Yotam and Niva's 1/4 acre organic market garden is situated. It was immediately clear that Yotam was going to be great to work with, he has so much enthusiasm and energy for what he does, we felt very lucky to have an instant connection. We had long been trying to work directly with farmers, sometimes successfully and others not so successfully, but nothing had worked out until that point.
For a partnership like this to be successful, there needs to be a willingness from both parties to find a way that works. This often involves compromise. It's challenging from a processes point of view, because a cafe might already have established systems, meaning they need fresh produce at a certain time to serve that day and to know exactly what you're receiving. We can't receive produce after the store shuts or half way through a busy service, for example. A farm isn't in the business of being a delivery service – their priority is making sure the produce is picked and processed on a certain day so it arrives in optimum condition.
With many produce companies, you get what they have on offer. Astonishingly, Yotam was really willing to grow the things that we wanted, and to look at ways to make the delivery side of things work for us. There was trial and error. Notably, Yotam & Niva had to put in a fair amount of effort to find a way to make this work and ensure their produce would arrive at it's best without spending excessive amounts on transport which could drive up prices.
There are more Pakarakas I'm sure, and Yotam and Niva are holding lots of workshops to help ensure more farms can offer a sustainable growing model moving forward. We all put in the hours we can afford.
I do wish there was a group that specialised in working with organic farmers and getting their produce into restaurants and cafes in a way that worked for both parties, making it more viable for farmers and food business to grow and use organic produce,. Working this way is better for the environment and, in turn,us. I think both sides are really keen to work with each other, it's the logistics of making that happen which provide the greatest challenge. Pakaraka is paving the way for this.
When It comes to the average restaurant or cafe, I sympathise that it is challenging to make better decisions around produce. It's expensive, and it takes focus and hard work, but if we are going to change a system it is always going to be hard work in the beginning. Focusing on long term outcomes for our environment and the health of our communities as food providers should be at the top of our list. Working together like we do with Yotam and Niva could be the start of a movement.
Laura Verner – Pasture
When you have a restaurant like Pasture everything has to be considered. When you're trying to innovate and source the best and most delicious things you can to share with your diners, you have to seek out the specialists in their field and connect with them: The farmer with a small herd of goats nearby who personally delivers milk from that morning in large returnable buckets; the permaculture farmers who receive your wish-lists and try to understand what you are aiming for; the couple that will pick their crop for you at an unusual time because that's what you have asked for; the story of a beagle and her owners that delights diners every time you take a truffle to the table.
For every producer we have succeeded in building a robust and synergistic relationship with, there have been several that we haven't. Working together at this level requires commitment on both sides. We've refused to work with some farmers because we could clearly see the welfare of their animals was questionable. We've spent hours taking logistics and transport issues away from growers and onto our own plates simply to make deliveries possible. We've had conversations around payment plans to acknowledge that some growers and farmers have a high-risk-single-season income model, and we want them to flourish and continue. When you get to know people you are touched by the impact of storms on their land and you feel their pain when you tell them about the condition some animals have been sent to us in, because of how carelessly an abattoir has clearly treated the animals which they raised with such integrity.
We know we can't run a restaurant with ambitions like ours if we don't have epic produce to work with in the first place. For us it's a process; establishing what we're looking for in an ingredient and then researching, questioning, connecting, introductions, cold-calling… until we find someone that picks up the phone and wants to have the conversation. In the beginning we found most people unwilling or hesitant to talk. We couldn't understand. We're a customer wanting what the the farm offers, and we want to work with them directly, don't they want our business?! Niva and Yotam of Pakaraka Permaculture have never been like that, and there's mutual excitement to be shared: what are you growing/what are you cooking?
But once you get into a working relationship like the one we have with Pakaraka you realise that even two motivated parties who are passionate and meticulous have to navigate a lot of roadblocks to collaborate. New Zealand's transport and delivery infrastructure is seems not to be geared towards sending produce in a timely fashion, especially for the small business that must rely on couriers when self-delivery is not an option. We try to pick up what we can directly, but we have limits on our time and resources. The amount of times we've almost been brought to tears because a rare, special delivery has been lost, mistreated, dropped or ruined in a postal depot would surprise most people. You realise that unless someone is offering a door to door service, all the care that was put into growing or raising something can be lost as soon as it is put into a box or someone else's hands. That's why some artisan growers we work with choose to be represented by a larger company or distributor, so as not to deal with unreliable couriers(?). Using a larger distributor means deliveries are more reliable, but also that there is a buffer around them. I don't begrudge them that decision because we've seen how much waste and damage can occur when operating independently, but if we can deal direct with growers, we do.
Niva and Yotam Kay of Pakaraka are shining examples of independent, forward-focused growers. The fact that they operate through a permaculture approach is remarkable. They go beyond organics and are farming to have a positive effect on their land and their community. As well as supplying the restaurant industry and having stalls at markets, they provide opportunities for learning, sharing and inspiring through workshops on their farm. We see what they do as being personal and considered, right down to opening their deliveries which come carefully wrapped in compostable packaging or meeting their children when they stop by the restaurant. What we've experienced as roadblocks in terms of supply became opportunities for both of us. And in many ways, what they send us or grow for us become platforms for new dishes or drinks.
I'd love to see support of small growers continue to develop in any means possible. This can come from restaurants or individuals. I love seeing people make a special event of going to a farmers market. It's exciting to see that almost every major city in the world now has at least one. I wish there was a central place we could go in Auckland, any day of the week, to buy organic produce direct from the growers. Imagine if we had that. When I have the opportunity to meet the people who grow the food I buy, I have a deeper understanding of the value of their produce. I believe it would create a closer connections between people and their food. Since opening Pasture I feel my relationship with our food system has grown exponentially and it would be empowering for other people to have the chance to connect to local food sources.
The thing that I've taken away from working together with producers is the constant back and forth to establish what each party needs and what is possible. It's a dynamic conversation about how we can do things differently and I think big things can happen when "the little guys" connect.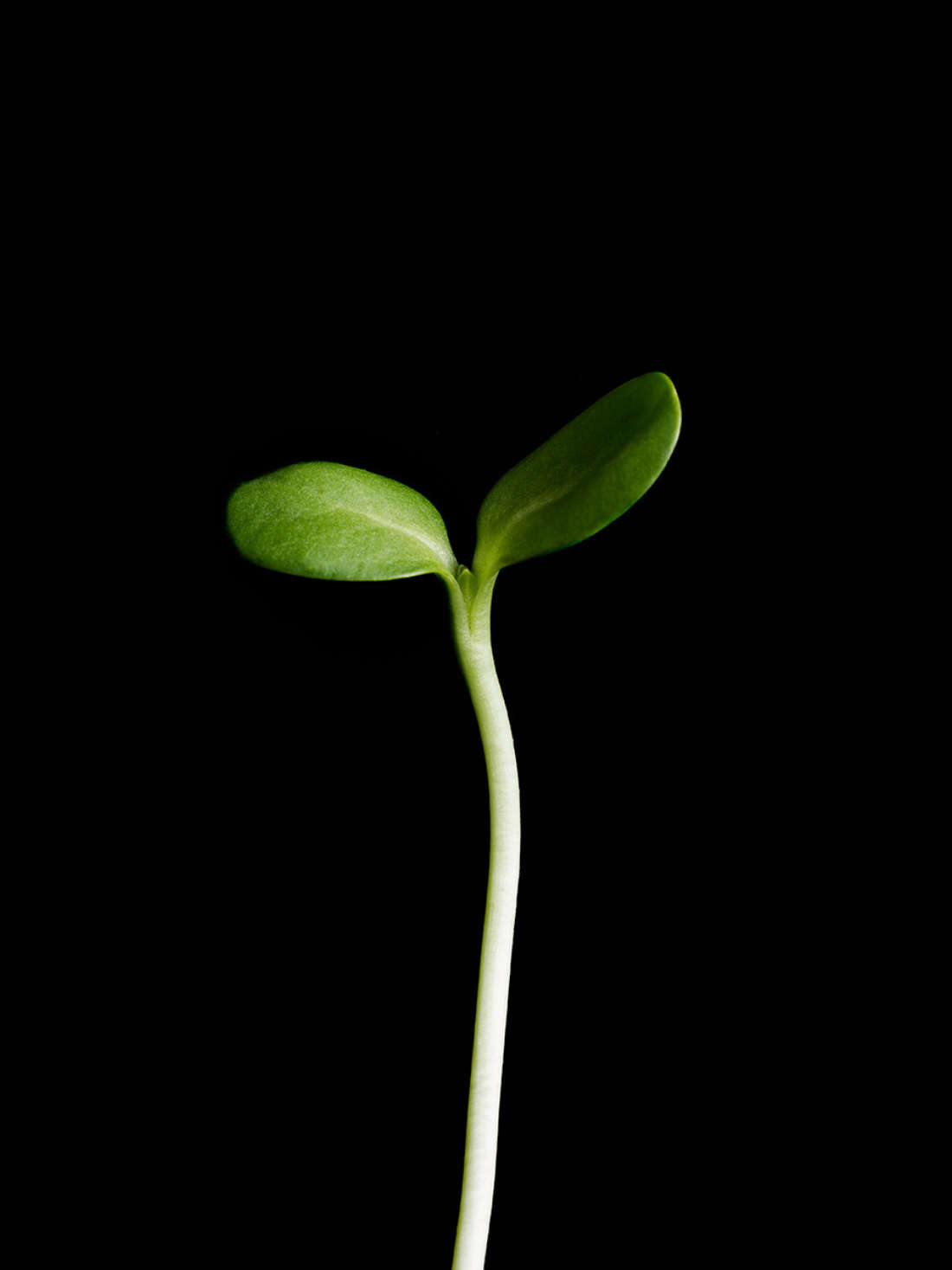 Niva & Yotam Kay – Pakaraka Permaculture

We love food. And one of the main things that lead us to growing our own food was a passion for good ethical produce. We often talked about what we would serve in our imaginary restaurant, where we would be making everything from scratch, serving our favourite ferments, using local and seasonal produce. Eventually we decided to grow the best food we could, eat well at home, and make it available to others. Now in our fourth year of operation, we are constantly excited and inspired to see what chefs make with the vegetables we send them. We have established a true sense of connection when we can follow our vegetables from farm to table and see them being appreciated and celebrated.

As a small organic market garden with limited space, we aim to be very precise with what we grow, because we want to know that what we grow we can sell. While farmer's markets are a wonderful way for us to sell directly to our local community, sales at markets can be unpredictable. They are hugely affected by weather, holidays and so on. In contrast, a standing order with a restaurant means that we can plan, grow and harvest exact amounts over a season or through the year.

When we first started growing, Yotam got a wish list from our now long-time customer Megan May [Little Bird Organics] that we integrated into our first crop plan. While many things have changed since then, as we too are learning what works best for us, we still grow much of Megan's list and now grow crops for several other restaurants including Pasture and Orphans kitchen.

This kind of stability is very reassuring. When all goes well it means a steady and reliable income. Restaurants can move large volumes consistently, which otherwise would have required many individual sales in the market. Restaurants also use niche products like edible flowers that might not otherwise have a big customer base.

Being able to work with chefs and create a sense of community and connection is also invaluable to us. We get to know each chef, and consider them when we harvest and deliver. We visit them, they visit us, we stay in touch. Part business, part friendship. I love that we can send a text when we dig out our Yacon, for example, and get an enthusiastic "yes please!" in return. We know who would be interested in the native berries Niva forages on the farm, or in a one off batch of chillies to ferment and serve through the year.

This model means we support each other- Little Bird hosted a farm to table to help raise funds for a Pledge Me campaign we ran last year to crowdfund a solar system. In turn, we offered a farm tour for the Pledge Me campaign they ran. Recently Ed and Laura Verner of Auckland restaurant Pasture allowed me to use their restaurant for a film project that's a part of my diploma in filmmaking – Laura even acted in it!

So why do many farmers chose not to work directly with restaurants? Because they can sell a truck load to a distributor and not worry about packing and delivering to separate clients. But there is another reason. Working with restaurants can be risky. Restaurant failure rates are massive, statistics range from 60-90% within the first year and a half. And if they are going down, a small grower can't expect to be paid. We know a grower who lost $10,000 this way. Not to mention any crop you might have planted for them that you now can't sell.

Recently, as I was dropping deliveries around Auckland, I noticed that in every single street that I parked, a truck of the very biggest produce distributors was parked there too. Its a monopoly, it's big and it's everywhere. Large operations like this make it easy for restaurants not to bother with lots of small accounts when they can get all their ingredients delivered daily from large distributors.

Rather than succumb to this financially lucrative, large-scale farming model, we work with restaurants that share our passion for good, ethically sourced, sustainable foods. People who care about who grew the vegetables they use, and their environmental impact. People that look for a certain quality and character, not just ease and price. That's why they buy from us, and that is why we are proud to work with them.

It's an ongoing learning process. Many chefs are still learning to adjust their menus with the seasons; sometimes we simply don't have certain produce available. It can be frustrating for us when a crop we barely sold all season suddenly becomes popular four weeks before it's season is over – but we can't predict those things. For the most part, it is rewarding and even exciting. Getting a call to see what we have for a new menu that is being designed, or if we have something for a special meal.

We are still learning too, of course, we learned that our produce lists need to be mobile friendly, that some chefs respond to text and others to email, that restaurants have their high and low seasons too. We also learned to follow the trends and understand what kind of produce is relevant for different types of eateries. And that many times it's the crops that we only want to grow for ourselves that everyone is really after – and just sometimes we let them have some too.

Overall we believe that cultivating these direct relationships between growers and restaurants is part of a positive change in our food system, one that respects our planet, the origin of food, the people who grow it and is therefore less wasteful and more appreciative. We are glad to be a part of it.
Photography: Aaron McLean.