Category — Recipes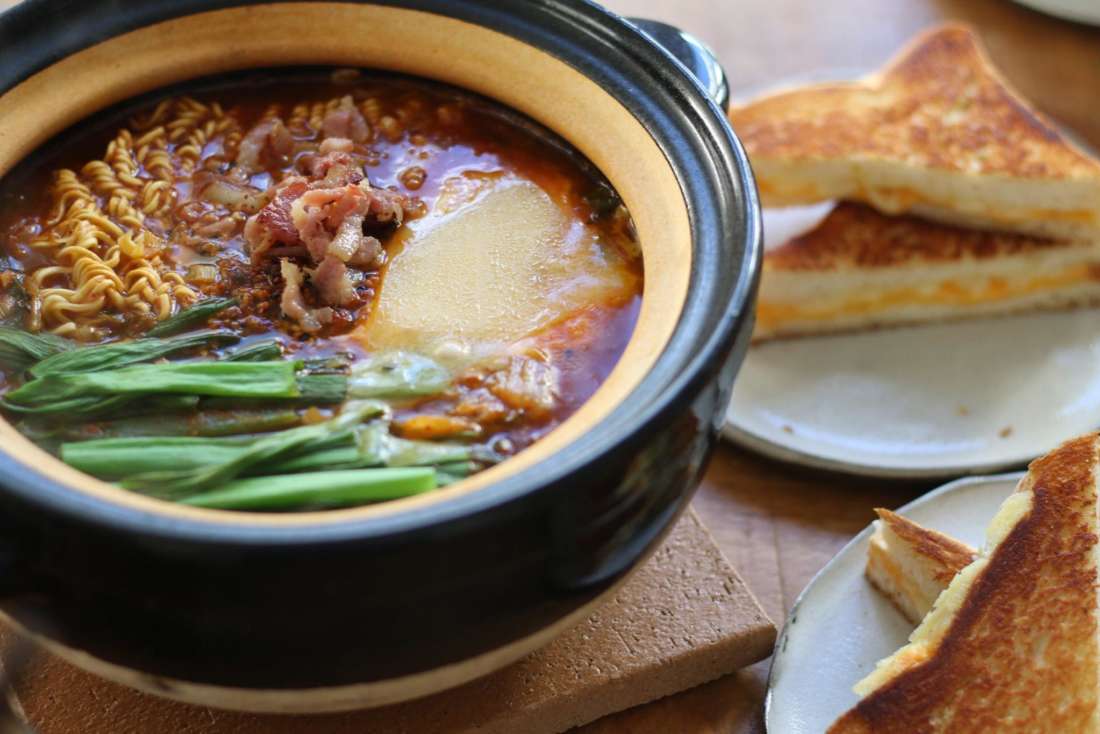 Back of the fridge hangover soup
Serves 2-4

This is my version of a Korean hangover soup. I find myself making it not only for a hangover, but on those frosty nights when there is seemingly no food in the fridge and I'm just too plain lazy to go to the shop.
You can use the recipe as a loose guide, replacing any of the ingredients for whatever you might have knocking around in the back of your fridge: potato can be subbed for any root veg such as carrot, swede or pumpkin; bacon for cubed ham, leftover chicken or anchovies; and you could happily top it with an egg instead of cheese.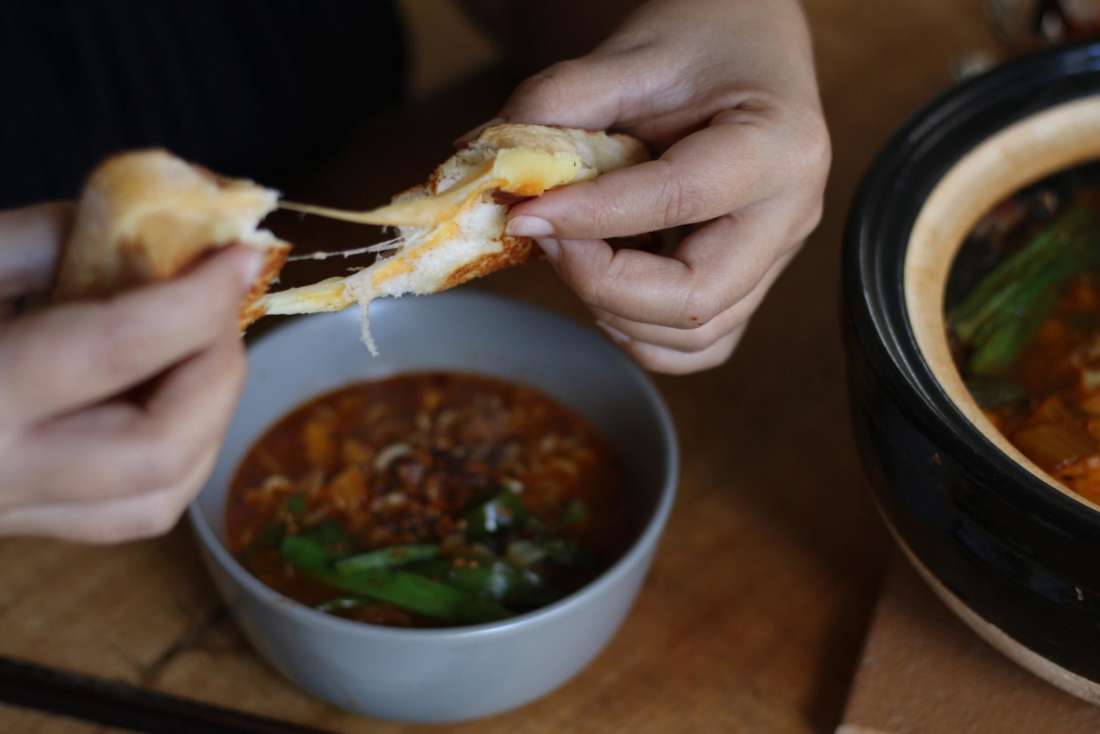 Cooking oil
4 rashers of bacon, sliced into lardons
½ onion, thinly sliced
4 cloves garlic, sliced
4 spring onions, sliced
2 tablespoons gochujang (Korean red chilli paste)
4 cups stock or water (if using water, add extra salt or soy sauce)
1 tablespoon soy sauce
1 cup kimchi
1 potato, diced
Handful of greens (whatever you have lying around – I used silverbeet, stems and all)
1 block instant noodles
2 slices melty cheese (I used cheddar)
To serve: grilled cheese sandwiches on trashy white bread

Heat a splash of oil in a big pot over medium heat. Add the bacon and cook until crispy. Remove with a slotted spoon.

Cook the onion, garlic and white parts only of the spring onion in the bacon fat. Once softened, add the gochujang and cook for a minute before adding the stock and soy sauce.

Bring the liquid to a simmer, then put the bacon back in, along with the kimchi and potato. Cook for about 15-20 minutes until the potato is soft, the liquid has reduced a bit and the flavour has developed. Add the greens and noodles and cook until tender.

Ladle in to bowls and top with cheese slices while it's still piping hot.

Garnish with the green parts of the spring onions and serve with grilled cheese sandwiches.