Category — Hospitality/Dining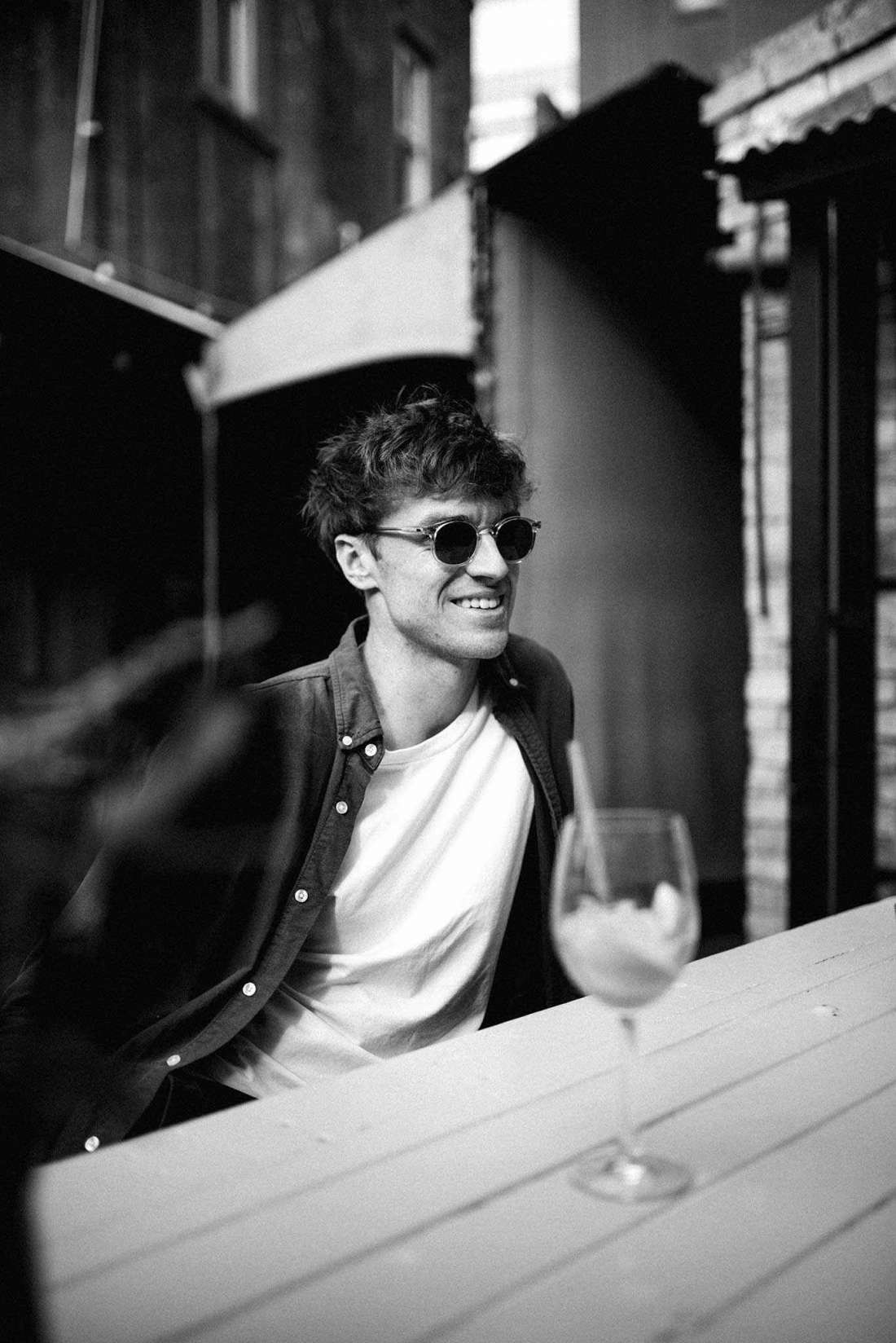 Auckland's Mint
Talking shit and drinking spritz with the man behind the beanie.
Soon after Ceremony opened in Auckland's Grafton, Leisha Jones of Club Sandwich sat and chatted with owners Connor Nestor and Charles Williams as they made her a sandwich. When looking to was next for the duo, Connor's intentions were clear: "We want to supply good-quality stuff that's interesting. We just want to do it for Auckland. We grew up here. This is our city. We just want to make cool stuff for people here to enjoy 'cause everyone's flying the coup, trying to go to London or America and do things. But we just wanna do it for Auckland, and make cool stuff for nice people. So however long that takes, we'll just be chipping away at it."
Six months later, with another cafe already added to their repertoire, we caught up with Connor to find out how doing it for Auckland is going.
By now we know the story of how Ceremony was conceived: the life-long bromance between two best buds, the cold New York nights and 12-hour Skype dates that eventually led to Charles finding a space and Connor moving home. He was fired up and inspired following his year in America and ready to put some of that energy back in to his own city.
"I thought, there is so much cool activity happening in New York, it would be awesome if it was happening here. 'Cause there's some really awesome people here."
And so Ceremony was born, a small shop in Grafton where "sandwiches are the medium. Community is the message". Connor says during the early planning stages they always wanted to grow a community of spaces: "It was more about making spaces for people rather than doing cafes, we just wanted to create unique environments where people can do what they do."
"Ceremony is definitely about that community feel. It's about a place for people to come and meet and enjoy, and talk about their ideas and do their work. That's what we wanted it to be because before we did the shop, I would spend most of my time in cafes doing my work and planning what we were doing.
"I thought, 'Man, it would be cool if people came to Ceremony and had meetings, and to think what could come from that meeting. Like, imagine if a fashion designer met a car manufacturer and they made a futuristic car or something like that, and if that was thought in our space. That got me very excited. A cool place for people to come together was the main thing we wanted to do, and having really simple food to go along with that."
Before Ceremony even had a chance to celebrate its first birthday, Connor and Charles were approached by food writer, chef and Ceremony fan Sam Mannering who sold them a dream of taking over the cafe at Pah Homestead, a historic building which is home to the James Wallace Arts Trust Collection. Although setting up shop in a gallery in Hillsborough wasn't exactly on the agenda, it was an opportunity they couldn't pass up.
"It was so far removed from what we wanted to do. But at the same time it was such a massive challenge that we really wanted to take on. Because Ceremony is so small in the space and how it operates, we managed to learn all the basics of how to run a shop and we were ready for a bigger challenge.
"With Homestead it was a timing thing, and we really get on with Sam and really love the art community that is around it as well. We felt like we would never get an opportunity to be inside a space like that ever again. And because it's such a special building for Auckland it was like, yeah, we've got to do that one."
It was previously a tearoom where senior citizens from the nearby retirement villages would partake in a spot of Devonshire tea and egg sandwiches, but they have quickly revived the space and brought along some fresh faces and energy to the party.
"That's why the trust was so excited for us to come in and do something. We can do the restaurant part, but we can also do events and other things, and draw in younger people. That's the most exciting part. It's like, man, you've got this massive collection of art. Let's show some more people."
The first weekend the boys took charge saw record numbers for the house. Not a bad way to kick things off.
Now that Homestead is up and running, Connor is looking forward to returning to some kind of normality, and focusing more on doing all the other things he gets excited about.
"The last six months, getting it open was such a big part of our lives that now we can take a breath and focus on other cool stuff we want to do. The stuff that builds a community and brings people together, that people can enjoy."
That stuff he speaks of will include music events on the lawn; a monthly winter dinner series; special guest chefs; and running the art openings that happen every 10 weeks at the house.
As well as building a community of like-minded people around their cafes, Connor says there is also a special community of young people doing their own thing in Auckland's hospitality landscape, like a little gang that he and Charles were welcomed in to with open arms.
"It's cool 'cause everyone who's young doing hospitality has the same outlook. They're like, 'Great, other young people doing interesting stuff'. Because you're all on the same wavelength, of course you're gonna welcome new people if they've got a good offering. So that's how it went for us. And I think if you ask anybody, they will have the same answer. The young hospo crowd is pretty awesome. It's a pretty cool community. It's exciting and it's good for Auckland."
Although Connor doesn't hail from a traditional hospitality background, he's always worked in people-focused jobs, and always loved food, drink and its ability to bring people together. He says he's made heaps and heaps of really cool friends through his work, and that has been his favorite part of the journey so far. It's unsurprising, then, that when I ask what he loves the most about our city right now, his answer is: the people.
"There is a lot of exciting shit going on. There's some really good music stuff happening. There's some really good art stuff happening. And people are starting to be comfortable with doing their own thing. People are not just going to go to uni and get a job. They are like, 'OK, I'm going to take a risk and I'm going to do this because I like doing it', and it's working because people have the right outlook.
"If they're nice people, you'll know someone who will introduce you to an opportunity that will mean you are able to sustain that lifestyle you want to have. Which I think is quite cool. So yeah, Auckland… it's mint."
Connor is already burning the candle at both ends, working on music, putting on parties and dabbling in pottery when he's not at the shop. Looking to the future of the company and the city, Connor's dream is grand. The ultimate vision, he says, would be to acquire the entire block in Grafton where Ceremony is.
"Ceremony is mint. Now let's do this whole block. I'd love to not just do eateries, maybe a homeware shop and work with some cool Auckland cats to design some cool stuff. And grow that sort of section. We like making stuff that people can use. More of that sort of thing is what we would like to do, because we would like to be facilitators of growing our cool creative culture in Auckland. And the collaboration thing is such a good way to do that."
It's a dream that's not far off, as collaboration is already becoming a big part of what they do. They've got the Nice Mugs for sale from Wundaire, tote bags designed by HIGH HøøPS, and yes, there will also be beanies. The beanies became something of a trademark of Ceremony last winter and when I confess to Connor that the fist time I saw him without it I didn't recognise him, he says I wasn't the first person to say that to him. "I couldn't believe that it had become a staple of my whole being. It was quite important for me to take that beanie off and be like, 'Hey, I'm a real person'."
Beanie or no, it's impossible not to get behind Connor's enthusiasm for his hometown and his desire to create nice things and good vibes for the people who live here. Personally, I look forward to living in a city with an arts, culture, food, beverage, music and lifestyle programme curated by people like Connor, Charles and the company they keep. What a time to be alive in Auckland.