Category — DIY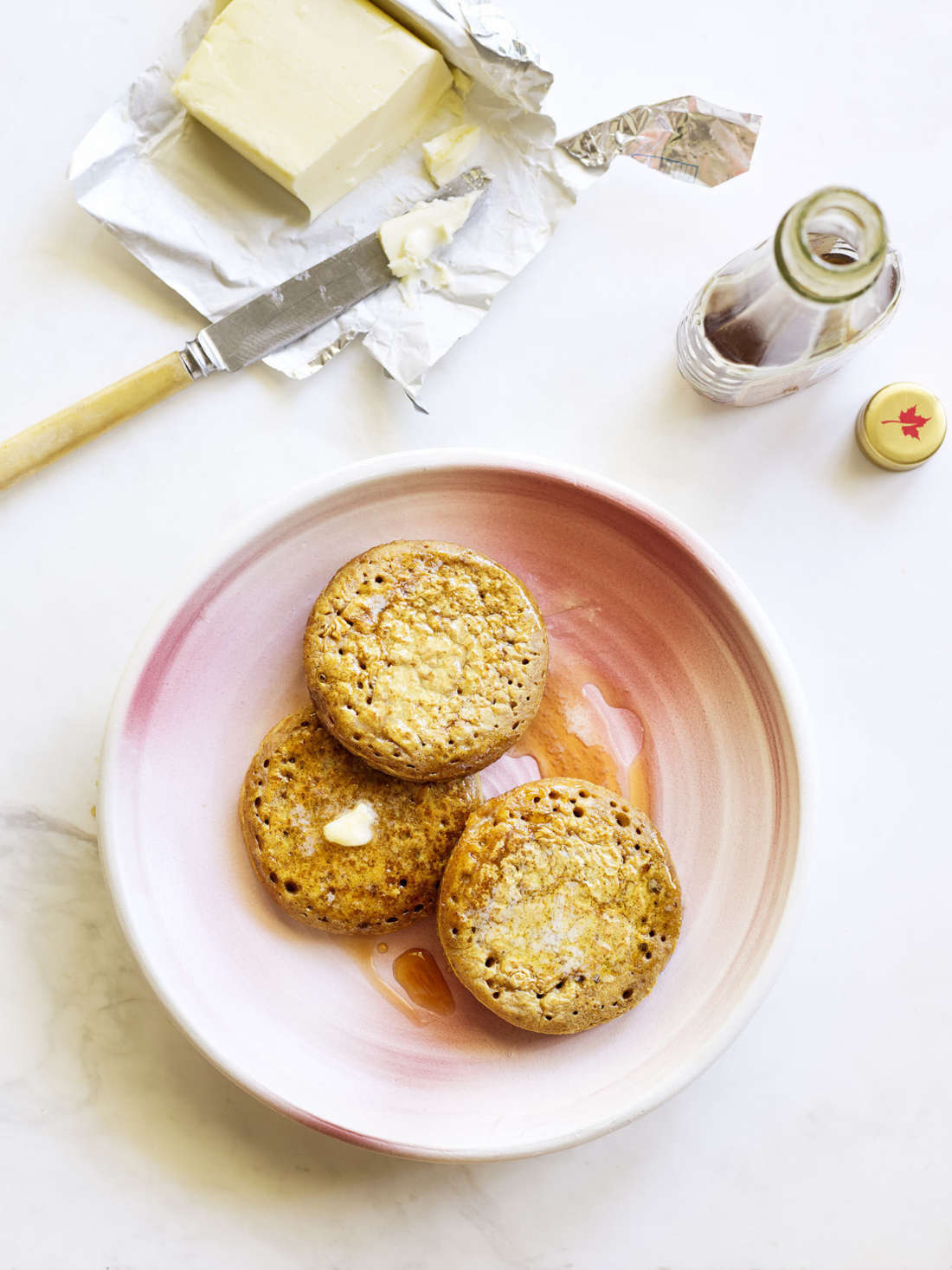 Starter Crumpets
I just couldn't seem to co-ordinate a time to get to one of Jerome's sourdough baking classes. But knowing half a dozen bread obsessives that have done his class, the odds of getting my hands on some starter and the recipe was always looking good.
A talk through the recipe with a fellow baker, near constant messaging regarding flours, hydration levels and the effects of Auckland's humidity on bread making and we are up and running. I'm averaging a bake of 1 – 2 loaves a week.
Feeding the starter, means by necessity that you have to discard some too. It never worried me too much as I was throwing it in the worm farm and figured that it would help turn the food waste into compost that much faster. Also the beauty of Jerome's recipe is that you don't need a lot of starter anyway. I tend to keep 100g of starter active and ready to go at any time, so essentially, if I'm not baking a loaf of bread that day I will have 80g of starter to get rid of.
I was at a food writers conference and met the lovely Nicola Galloway of Homegrown Kitchen. She makes her own sourdough and somehow the discussion of throwaway starter came up. She uses hers to make crumpets and gave me her recipe. Her bread obviously uses a lot more starter than what I've been using, so instead I've adapted her ideas to suit Jerome's starter.
Starter crumpets

This is a rough recipe – you'll need to play around with the flour and water. I use a stoneground white flour so it tends to make for a denser crumpet. It can be a little doughy if you eat it straight away – I think it's best to make them, allow to cool, then toast.

You will need crumpet or egg rings or the crumpets will collapse. If need be a tin of tuna with both ends removed makes for a fine DIY stand in. And if you can't be bothered doing that, substitute the baking soda with baking powder, make a thicker batter (around ½ – ¾ cup water) and turn into pancakes instead.

Makes around 4 – depending on the size of your rings. Mine were 9 cm diameter.

80g starter
80g white stoneground flour
¼ teaspoon sea salt
½ teaspoon baking soda
½ teaspoon sugar or honey
¾ – 1 cup water
vegetable oil for greasing the rings and the pan.

Put the starter, flour, salt, baking soda and sugar into a bowl. Whisk in the water slowly until you have a batter the consistency of lightly thickened cream.

Heat a frying pan with oil over medium heat. Put greased crumpet rings into the hot pan and ladle in a spoonful of batter to come halfway up each ring. Cook for 4 minutes, the edges of the batter should pull away from the ring, and holes should be forming and popping. Put a lid on the pan, cook for a further 2 – 3 minutes until the top has cooked through. If you like a little colour on the top, turn it over for a minute (I prefer this). Allow to cool. Toast before serving. Naturally these need lashings of butter and maple syrup or jam.
Photo: Aaron McLean.