Category — Video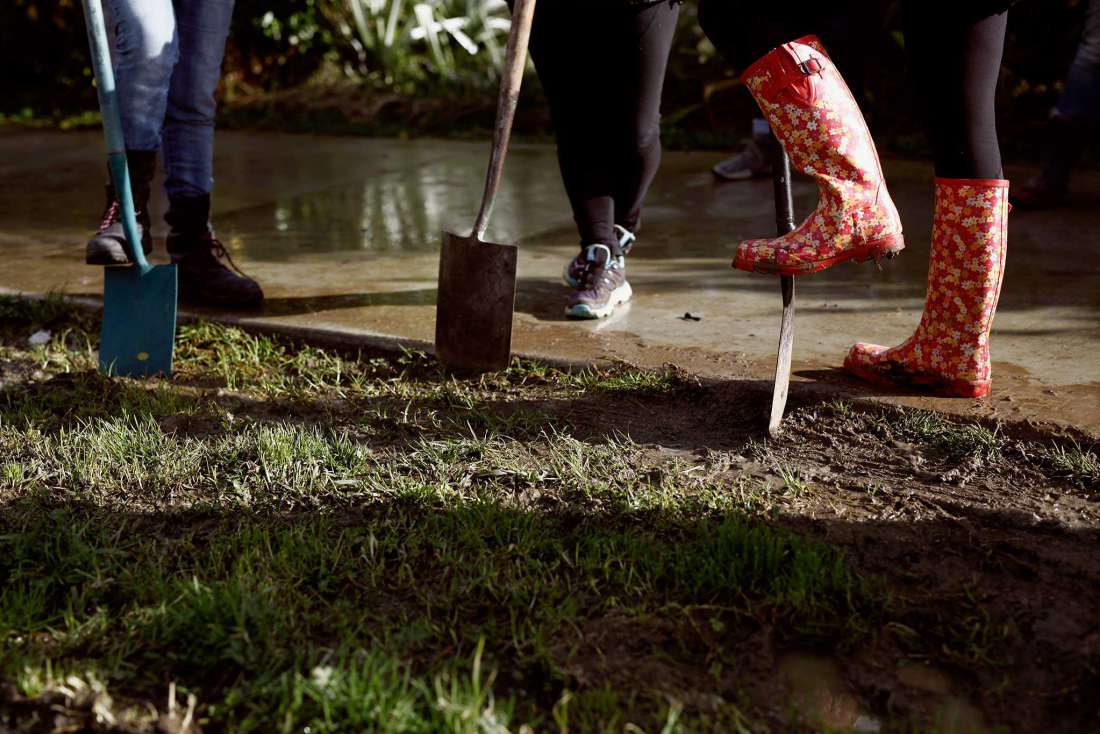 Organic Women out West
Viv from Breakbread recently put a call out on social media for volunteers to help Julie Heffernan break ground on an inspiring new organic garden in West Auckland. With a gift of land she is able to continue the work she did with and for women at Kelmarna Gardens. She explains in her own words below.
Kia ora my friends and whanau
I am happy to share with you all this video which begins to document the story of the Organic Women Out West project. The seeds of which began with a conversation with the lovely and generous Cherie, on Rakino Island over the summer, where, whilst having a glass of bubbly looking out over the beautiful Hauraki Gulf, we found we shared a passion for helping women who had been compromised, traumatised, isolated or just needing to be with like minded-souls, to start a garden. A garden which could provide a space for healing, comfort, shared experience and growing. Cherie had the land, I had the vision, so with the first grant of $500 from Ecomatters in New Lynn we organised a planting and blessing of the land on a wintry, rainy day in July. 40 people turned up and we planted nearly 30 trees. It was an amazing effort and the day began with a heart felt blessing from Robbie, our beautiful Maori tohunga, then a hard few hours planting, completed with a glorious feast of food and celebration.
The vision and the land are all about creating a sanctuary garden for women who would benefit from a safe environment where they could flourish, by growing food to feed themselves, their family and begin to create a sustainable income from produce they have nurtured. We are in our early days, but with this footage I am hoping now to be able to reach out to different organisations within the refugee/migrant community, mental health, aged care, women's refuges, etc. I am undertaking this project voluntarily and am happy to put my time and energy into making this a vibrant and happening garden. However, I know I cannot do it alone so any help, advice, networking would be so appreciated. I believe it is liberating not to be involved in traditional forms of funding and discover new avenues of how to make this work. Ultimately the garden should belong to the women who will become involved, a degree of ownership for people who are feeling dispossessed by life. My endeavour is only to create the avenues for this to happen.
The last weekend in August, I am hoping to get another working bee happening to mulch the orchard with cardboard and woodchip. I need your help.
Please get involved, my mantra is: get alot of people helping a little, not a few people helping alot. We all have busy lives. So far, the energy has been amazing, let's keep it going as it is worth it……
Arohanuinui to you all,
Julie