Category — Features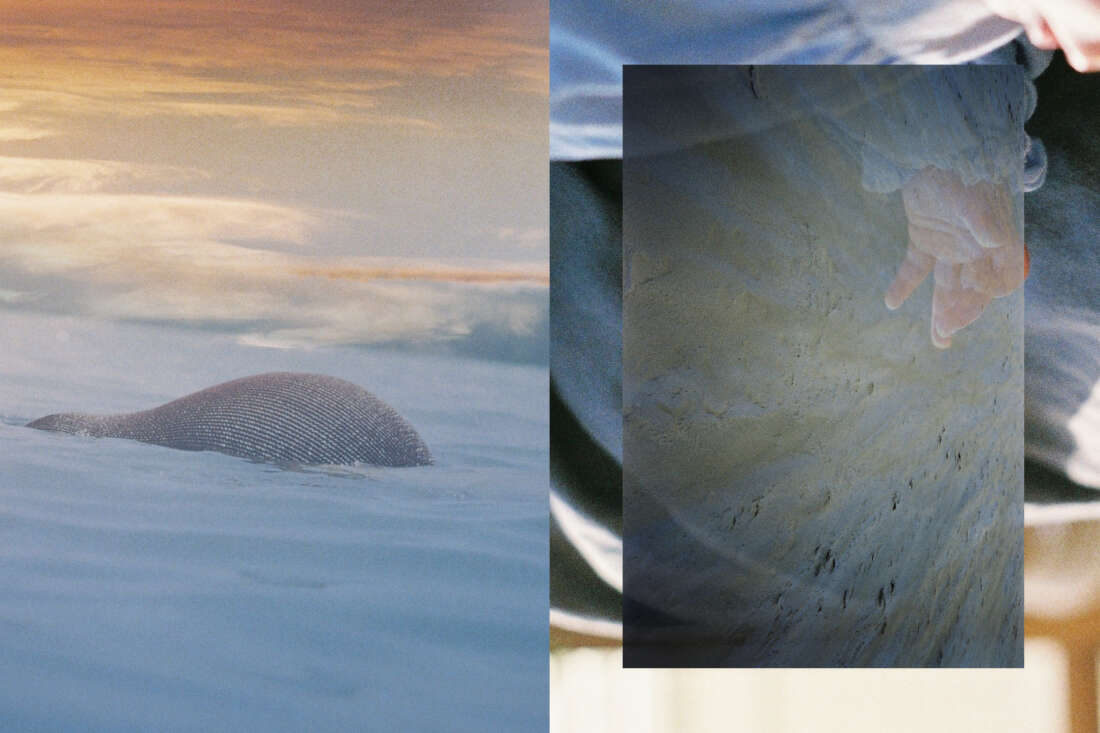 Digging for Clams
By Akiko Kurematsu

While writing my first book, a memory that was lost to me for decades returned.
The memory occurred during a summer holiday, when I was eight or nine years old. During annual visits back to Japan from the U.S., we would stay at my father's jikka (hometown) Fukuroi. Fukuroi is a small town outside of Hamamatsu in Shizuoka Prefecture, southwest of Tokyo and down the coast. Compared to Tokyo, Shizuoka is the countryside. Life is slower, the population is elderly, and the stunning natural beauty of the area is a balm for anyone who has the time to look up. The Japanese Alps stretch overhead, with the iconic Mount Fuji gracefully peaking through. The Izu Peninsula offers sunny escapes and onsen (natural hot pools), and the plentiful Pacific Ocean reaches far inland into Suruga Bay. Lake Hamana is where I remember foraging for asari (Japanese littleneck clams) with my grandparents and cousins.
Asari open season runs from April to August, but peak asari foraging happens over the school holidays in July and August. Before and after high tide, there are thousands of people on the shore of Lake Hamana, hunched down and clawing at the sand, not even a metre apart from one another. While the kids play in the water and dig with their hands, seasoned elderly collectors are covered head-to-toe in sun protection, sit on small plastic stools, and dig with gloved hands and clam rakes, efficiently filling their buckets. I remember wiggling my toes in the loose sand, finding satisfaction in this effective method, which I believed I had invented.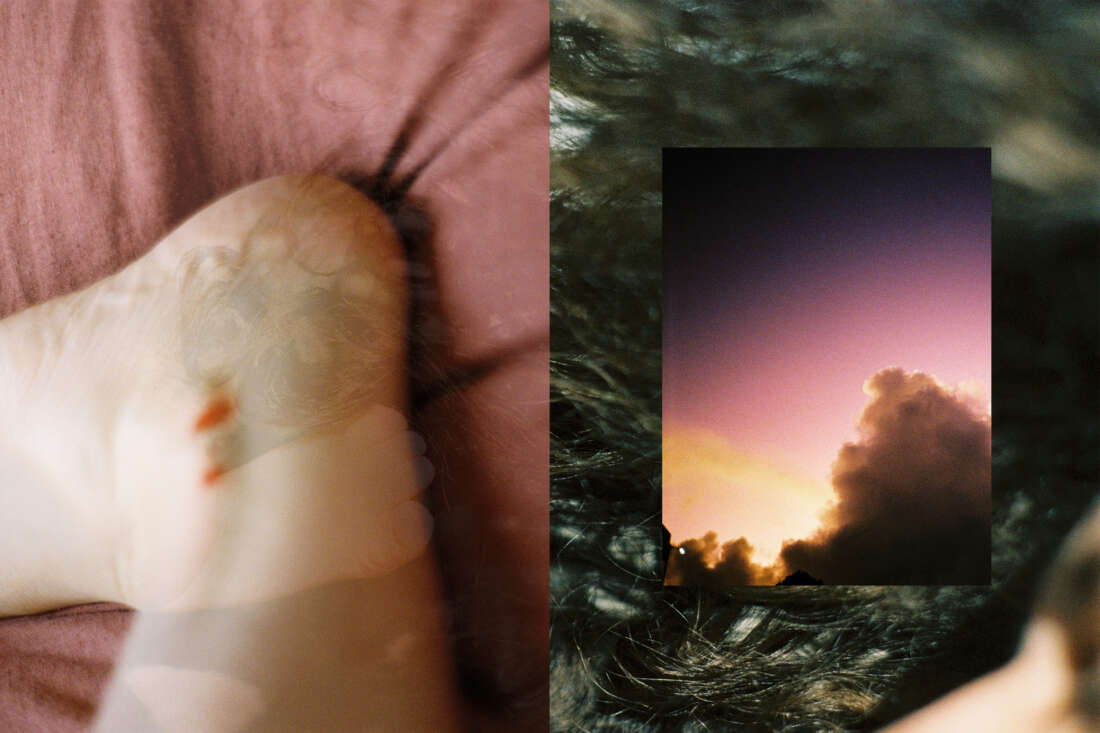 The buckets of asari in sea water would return home with us on the
back of my grandfather's white kei-tora (mini truck). We would pass
green tea plantations on the way home; rows of long, neat, uniform
bushes snaking across flat plains. Sometimes we would get to ride in the
back too, clutching on tight with the warm wind in our faces.
Back at my grandparents' house, my cousins and I would crouch next to
the buckets and giggle with delight every time the asari squirted
water. The adults would begin the process of purging sand from the
clams, then my mother and grandmother would prepare dinner. My
grandparents' pre-war house had a kitchen that was on ground level,
which made it feel like it was half indoors and half outdoors. While the
rest of the house was raised and covered in tatami mats, the kitchen
had a concrete floor where we wore slippers, with a back exit leading to
the yard where dirt-covered produce and buckets of seafood could come
in straight into the prep area. The foraged asari would appear on the
dinner table, and in various dishes throughout the next few days. My
father would eat steamed asari with a glass of beer. Asari sautéed in
butter and some soy sauce was an easy side dish with a bowl of rice. My
favourite was the asari miso soup. Like most shellfish, boiling the
clams whole produced a beautiful dashi (stock) that became the base of a
deeply savoury soup. I would drink the soup first, then pick and eat
the little clams out of their open shells.
As a recent immigrant to Aotearoa, I was pleasantly surprised that
this memory, the embodiment of my approach to family and food, returned
to me after so long. During the many years living, learning, and working
in Tokyo, New York, and London, I had never once thought about foraging
for asari, so much so that when my husband collected kina out of the
sea in Te Araroa and mussels off the rocks on Aotea, my immediate
concerns were, "is it clean?" and "is it safe?" Over the last few years
of living here, I've remembered what a privilege it is to eat raw
scallops straight out of the sea in Pakiri and off Waiheke Island, crays
from Anaura Bay, and fish caught in the Bay of Islands, the Hauraki
Gulf, around the East Cape and down Māhia Peninsula.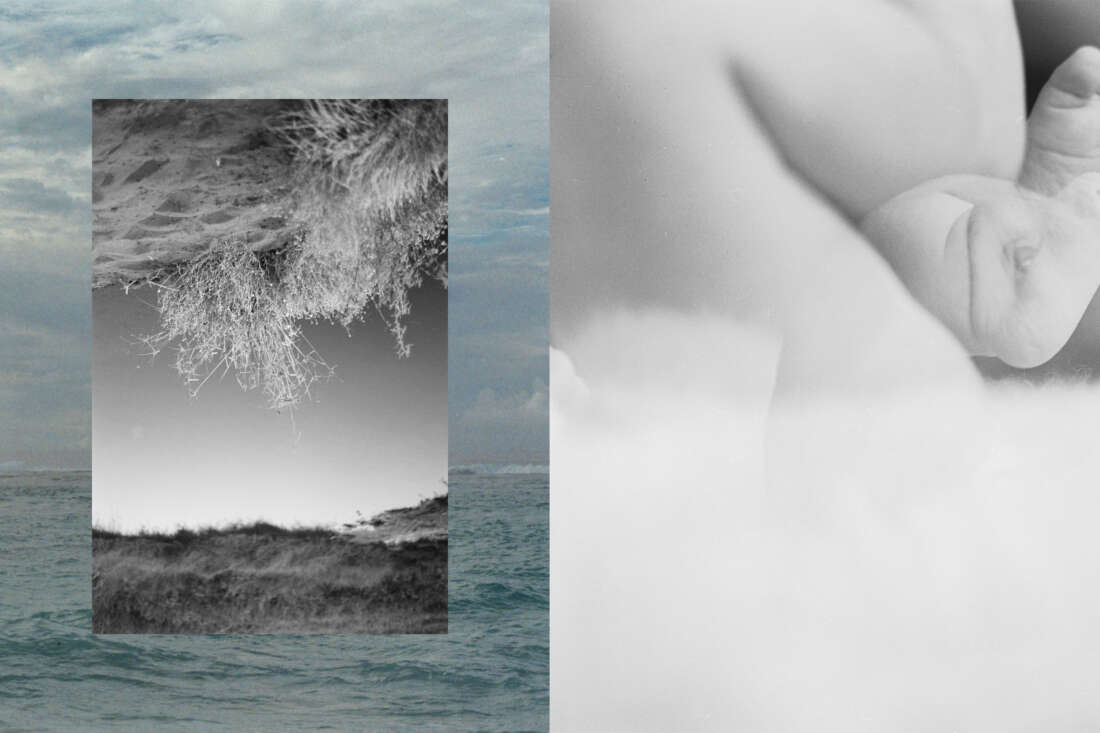 When I first felt around for that memory with the end of my toes – a
reminiscence and recipe so nostalgic that it had almost disappeared out
of reach – the memory, like the living thing that it is, dug deeper into
the wet sand, sinking out of my reach. It's unclear what I was looking
for when I began feeling around in the murkiness and depths of my
childhood, but when I got a hold of this memory and brought it to the
surface, I knew it would become the backbone of my book. In the process
of writing it, I looked back to my childhood experiences with food so
that, alongside recipes inspired by my mother's cookbook of my
grandmother's recipes, the book tells a story of a Japanese family and
food through the generations.
The art of asari foraging might be lost to the next generation
though, as it is now banned at Lake Hamana. Due to the steady decline in
asari numbers and low yields over the last four decades, the entire
season was canceled for the third year in a row in 2021. At this point,
the damage seems to be irreversible; another natural resource depleted
to the point of no return.
Like New Zealand, Japan places rules and restrictions around
recreational fishing and shellfish-gathering. For asari, foraging areas
were specified, minimum size was 2cm, the daily limit per gatherer was
2kg and the use of large clam-digging hand tools were prohibited. Yet,
one thing is clear. The low numbers of asari is due to human
intervention around the lake, and the rising temperature of sea water
due to climate change.
Clams, like old memories, can slip away and vanish between grains of
fine sand. It is as if my childhood memory was a cautionary tale of the
future of food.
Mother Tongue, Akiko's first book about Japanese family and food, includes nostalgic childhood memories and 50 recipes passed down through her maternal lineage. Available on akikokurematsu.com
Follow and stay updated @mothertonguebook
Images by: Ophelia King