Category — Travel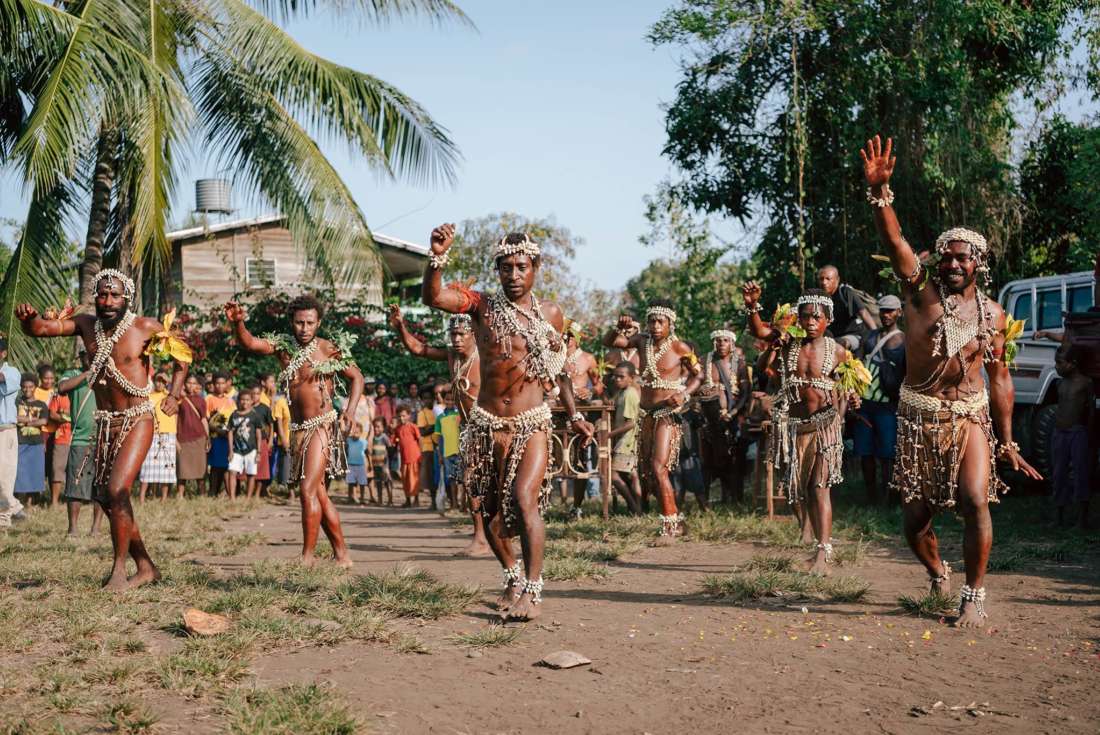 Changing the narrative of Papua New Guinea
By Photographer Josh Griggs, and Mike Murphy of Kōkako Organic Coffee.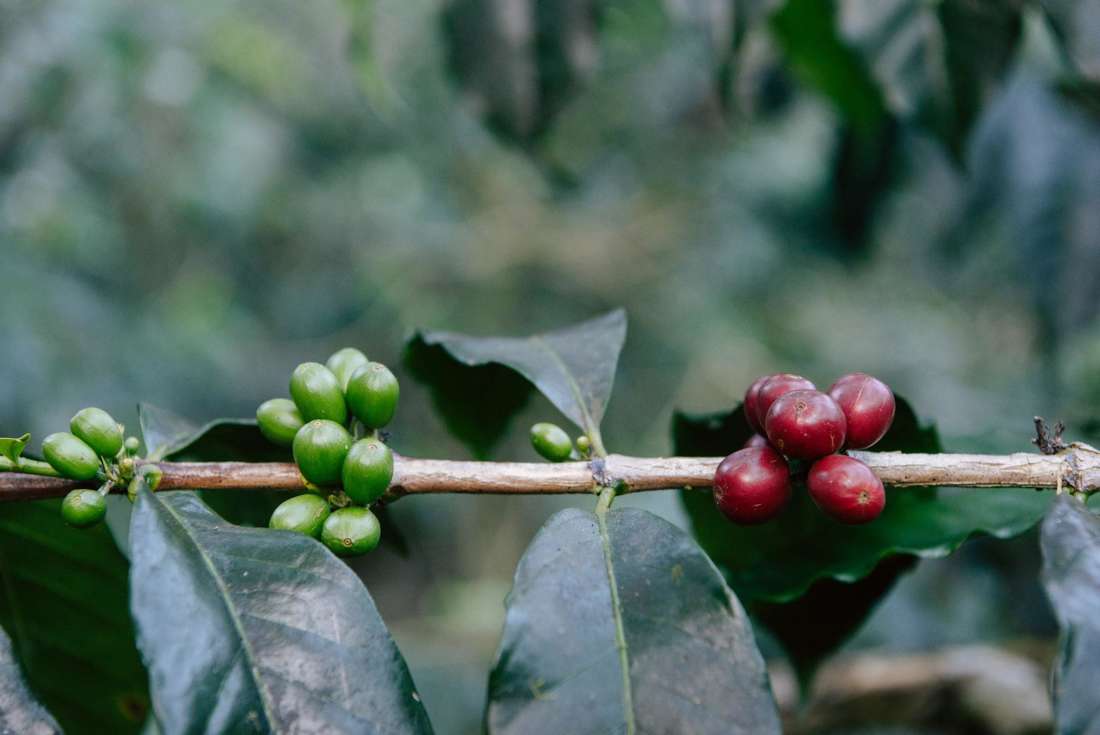 Mike

My appreciation for Pacific cultures began as a child growing up in Ōtāhuhu, South Auckland, where my friends all came from diverse ethnic backgrounds – Māori, Pacific, Indian and Pākehā. My first job in hospitality was as a 17 year old at Dial a Dinos Pizza in Howick – I still remember eating anchovies straight out of the can and lining all the A10 chopped tomato tins up on the shelves with their labels to the front.

While working at the pizza shop I studied a BA at the University of Auckland but I never really expected to put my studies to use in a practical sense. My interest in hospo led me to stay working in the sector after tertiary study and after a stint in the UK I ended up in Melbourne. Whilst there I was spending a lot of time going around coffee shops in on my weekends.

This was when what is now known as the 'third wave' of coffee was starting to proliferate. I still remember the excitement when Mark Dundon (of Seven Seeds, among others) opened St Ali in South Melbourne. It was a revelation to me – a rustic warehouse located in a back alley of a suburban shopping strip, with a coffee roaster in one half of the space and silky flat whites being poured in the other as you sat amongst a well-thought out café interspersed with botanical arrangements and a good playlist.

I kept a notebook of ideas and inspiration from my time in Melbourne as the city began to blossom into what is now known as one of the most advanced specialty coffee destinations in the world. I returned to Auckland from Melbourne intent on opening my own coffee shop, inspired by the cafe culture I had loved so much. I didn't have a track record in the Auckland café scene and found it difficult to even secure a lease. Frustrated, I started scanning the classified section of the newspaper. That's where I found Kōkako Organic Coffee for sale – a café and micro-roastery. That was May 2007 and I was 31. In the 11.5 years since then I've finally figured out what I like doing; combining a social and environmental conscience with business, developing genuine relationships with coffee producers and telling their stories. It's given me the opportunity to finally put my university degree to work.

Owning Kōkako has led me to develop a deep interest in the people and culture of Papua New Guinea. The first six to seven years in business were literally 'fight or flight' mode; typical boot-strapping and borrowing Peter to pay Paul stuff, but when I got through that I was determined to find a way to meet & engage with some of our coffee suppliers.

By this stage I had set the business up as a Fairtrade certified coffee brand, and along the way developed a strong dialogue with the Fairtrade NZ team. Fortuitously, they hired someone that I have come to respect and admire as their Producer Support Officer, Will Valverde. Will comes from a family of coffee farmers in Costa Rica, and after a visit to New Zealand decided to take up a role that would see him do some incredibly transformative work with coffee cooperatives across PNG and the Pacific. I made it clear to Will and the Fairtrade team that I was keen to visit PNG and my first opportunity to travel there came in April 2013 when I joined a delegation of mostly Australian roasters on a trip organized by Fairtrade.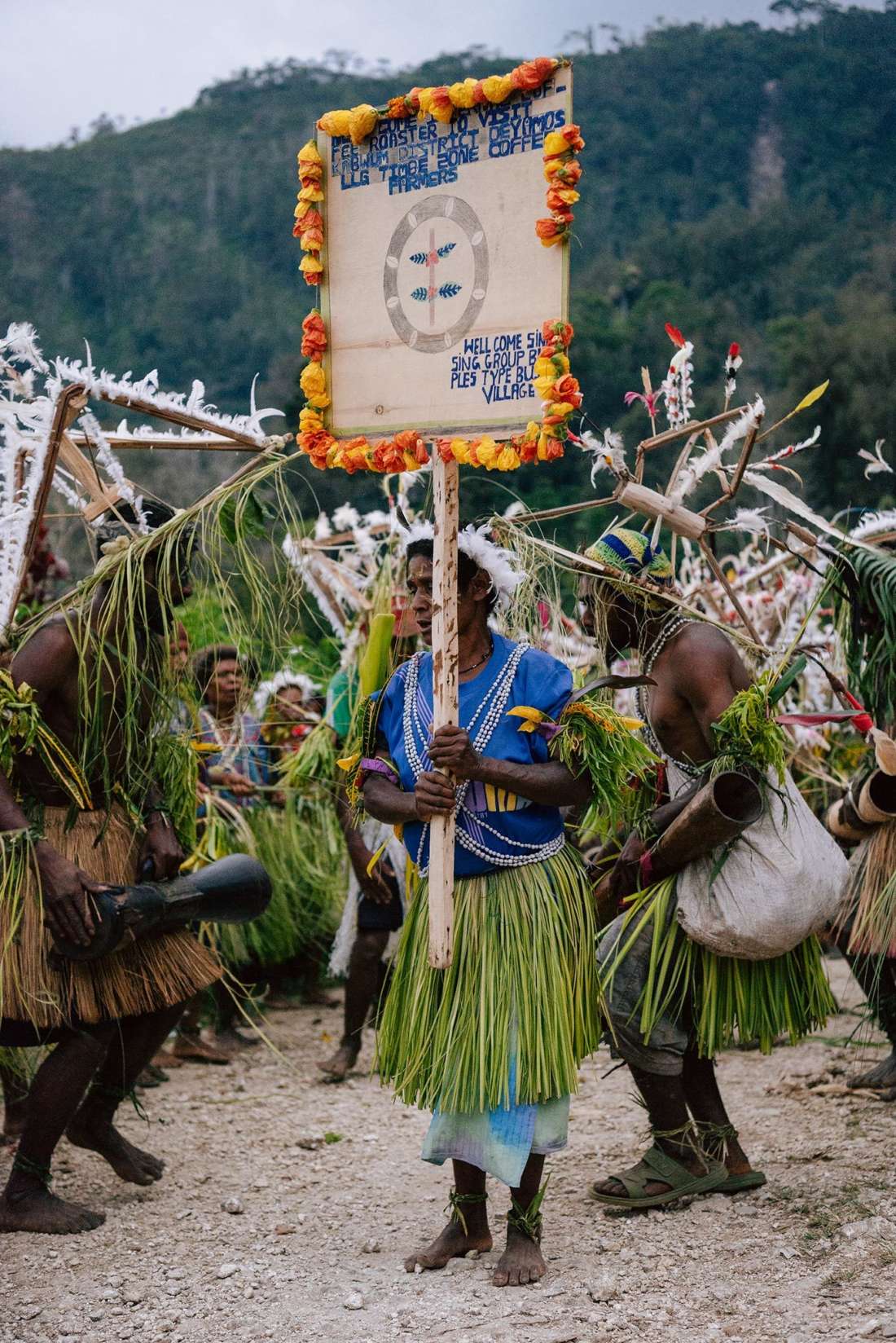 That trip saw us visit six different coffee cooperatives across the country including Highlands Organic Agriculture Cooperative (HOAC), an Eastern Highlands cooperative that Kōkako has sourced from for well over 10 years. Meeting Daniel Kinne, Chairman of HOAC, was a personal highlight. He did a speech to a group of farmers in 2017 where he explained that after meeting me the first time he thought he'd never see me again. He was surprised that I wanted to come back and visit his village, Purosa, then go on to maintain a dialogue. We now have regular contact with over six separate visits including me hosting him here in Aotearoa. He thought I'd make one visit to PNG, take some photos, and never come back again. But that's not how I work, for I think it's incredibly important as a coffee company to show a commitment to a long term relationship, one that goes beyond talking about 'supply chains' and runs deeper into social, cultural and economic empowerment; a sharing of knowledge that creates mutual respect.

On that first trip we also met the board of the PNG government run Coffee Industry Corporation (CIC) in their Executive offices in Aiyura and begun to understand the challenges that PNG coffee farmers overcome to get their coffee to market. I was hooked – the people, the culture, the food but most importantly the difference I realized my company could make by supporting coffee producers and their families.

An incident occured on that first trip that saw half our delegation leave the country quite promptly. This was the headline; "An Australian man has been murdered and a Filipino woman gang-raped after intruders broke into their home in Papua New Guinea's highlands." I knew this was tragic, brutal and shocking. Even more so as the man killed was apparently the victim of mistaken identity and if local news reports were to be believed the killers were actually looking for the Australian owner of a locally run coffee business.

I put things in perspective – bad things happen in New Zealand too, and why should I judge the people of PNG on this one incident and cut the trip short? I stayed on and finished the trip, ending it sitting in a hotel having a rather emotional discussion with one of our guides, a local man from the CIC who asked me to tell the good stories of PNG, not just the bad ones like this that the international media always pick up.

That conversation has never left me, and ever since then I've made sure that on successive trips in 2015, 2017 and August 2018 that I tell those good stories – one of a country with a bounty of natural abundance, kind and generous people, and some incredible coffee. It's made me want to tell a deeper and more holistic story of the coffee, the people and the land. The narrative on PNG that you read on the travel warnings should not, in my opinion, serve to create the scare-mongering opinion that many people have of the country. I now get quite frustrated by friends, family or associates who question why I'd want to travel there, but who can blame them for this opinion when all they hear are the not so good stories?

Some of the challenging stories do need to be told – but the ones I tell are more to do with environmental impacts that the whole world has to deal with such as climate change. It's becoming a gravely concerning predicament for coffee farmers across PNG and many other coffee producing nations.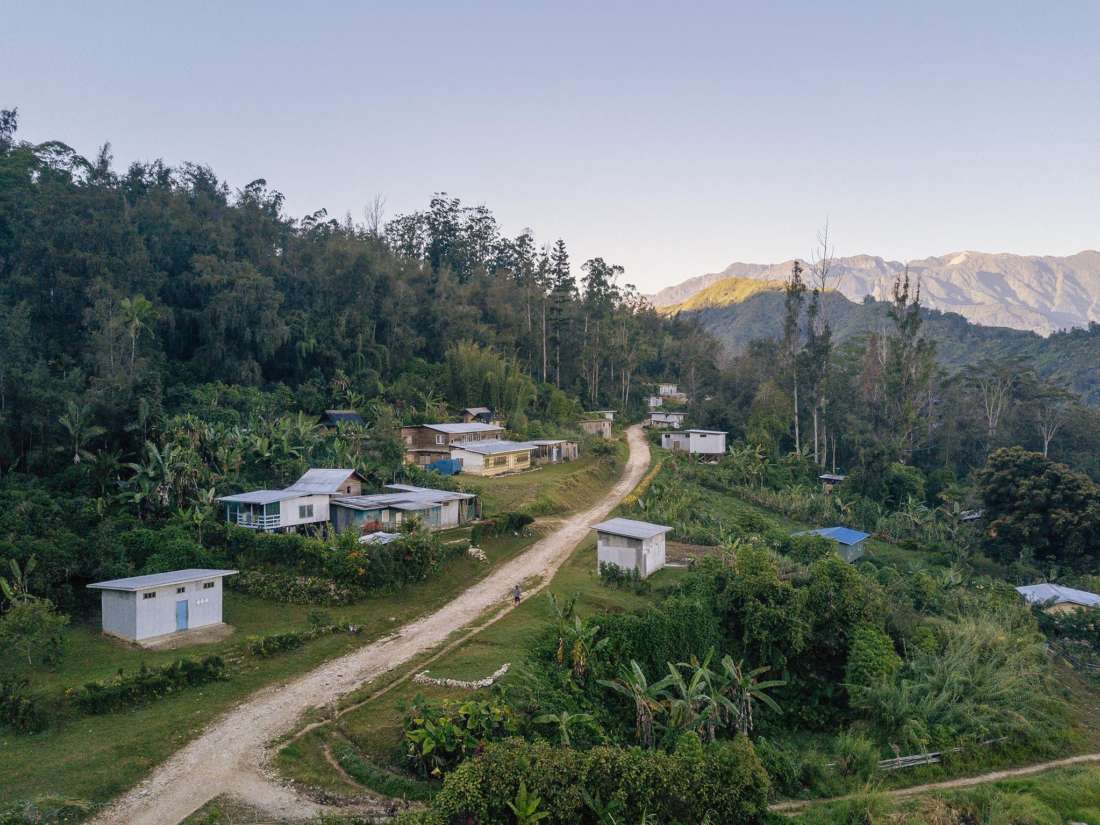 Its biggest impact is uncertainty throughout the supply chain; coffee plant flowering is more sporadic and this can impact on harvest times and consistency of ripe cherry for harvesting. Who wants to go and harvest coffee cherry when it's inconsistent – that's just super inefficient for the farmers. It can also mean that there are instances where farmers are not able to meet contract timelines agreed with the exporter, which also causes uncertainty for the importer and roasters who are planning ahead to receive the latest crop. And it can cause plant diseases and pests to impact yields that were not previously an issue in PNG, such as coffee borer beetle which has affected some PNG coffee farmers.

We have access to knowledge and resources that our coffee farmers don't; so to help mitigate some of these issues they are dealing with I talked to the farmers on the last trip about income diversification strategies, plant husbandry techniques and improvements that can be made to coffee processing equipment. One important lesson is to deliver this in a considered and respectful way; by taking my learnings from Will Valverde and reinforcing the recommendations as best-practice techniques the information is empowering rather than condescending.

Such exchange of information is reciprocal, and I've learnt some valuable lessons from the people of PNG. I've learnt to value time spent with whanau more, and it has further reinforced to me that our materialistic and consumer driven ways do nothing to foster happiness or contentment; quite the opposite. I'm inspired by the contentment that remote highlands village life provides, and always find myself mentally and physically more at ease while there. It's not something you can easily explain, but best experienced in person if you have the chance.

In May 2017 New Zealand-based photographer Josh Griggs joined us on a training and coffee farmer empowerment trip to PNG that was organized by Fairtrade New Zealand. We spent days living in the Highlands amongst the Neknasi Coffee Growers Cooperative, documenting best-practice techniques for coffee picking, processing and fermentation techniques, optimum drying-bed setups and mitigation strategies for natural pest-control management. We followed this up with practical training sessions on coffee cupping, roasting techniques and tuition on what we as coffee roasters are looking for in the final cup.

We had the opportunity to brew coffee for remote coffee farmers who would never typically try their own coffee. Most of them only see it as a cash crop that leaves their farm as dried parchment, and typically never get to taste the fruits of their labour. Initially we brewed coffee for the cooperative leaders of Unen Choit, then we brewed as much as we could for the rest of the assembled cooperative members. We had to keep them from burning their lips as they were so keen to try the coffee, but mostly the satisfaction for them was exhibited by their raised eyebrows and wide eyes. And multiple requests for a second cup!

It was obvious even before we left New Zealand that Josh would appreciate PNG as much as me. He wasn't just a behind-the scenes photographer getting some nice origin shots, but rather another human being who I could see cared deeply for the people and wanted to tell their story just as much as I did. Collectively we have worked to articulate a genuine and deep connection with the source of Kōkako coffee in PNG.

Josh and I recognise the important role that we both play in documenting where our coffee comes from, knowing that it's so important to be able to connect the producer with the consumer, whatever the product might be and whoever you might buy it from. This speaks to our collective responsibility as consumers and reinforces the value and respect we must have for all food producers and their families.

The images on these pages are all his, captured on our most recent trip to the Unen Choit Coffee Cooperative in August 2018. He's penned some thoughts below on how PNG has impacted him. For me I'll continue to tell the story of PNG as best I can. When I'm not there you might find me back where I grew up in Ōtāhuhu at Polynesian Taste on Great South Road. It's one of the only spots in Auckland I've found that serves food that comes close to what we enjoy in PNG; the bain marie's are full of boiled and roasted root vegetables and taro. It's an immensely satisfying experience.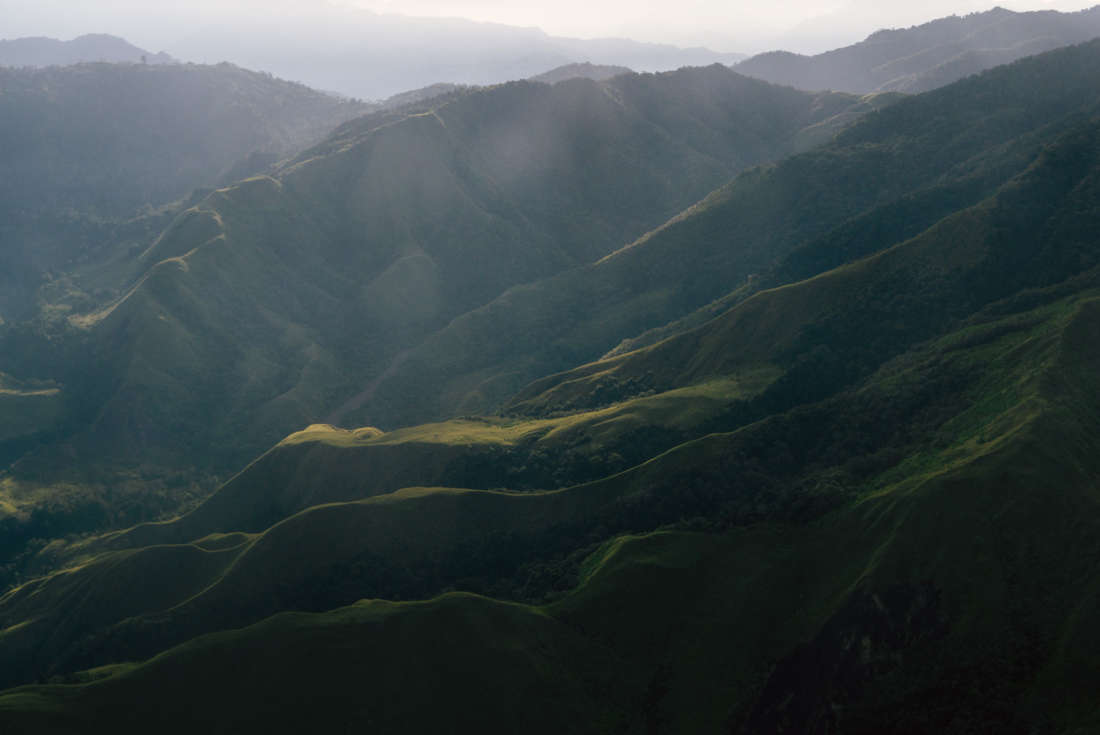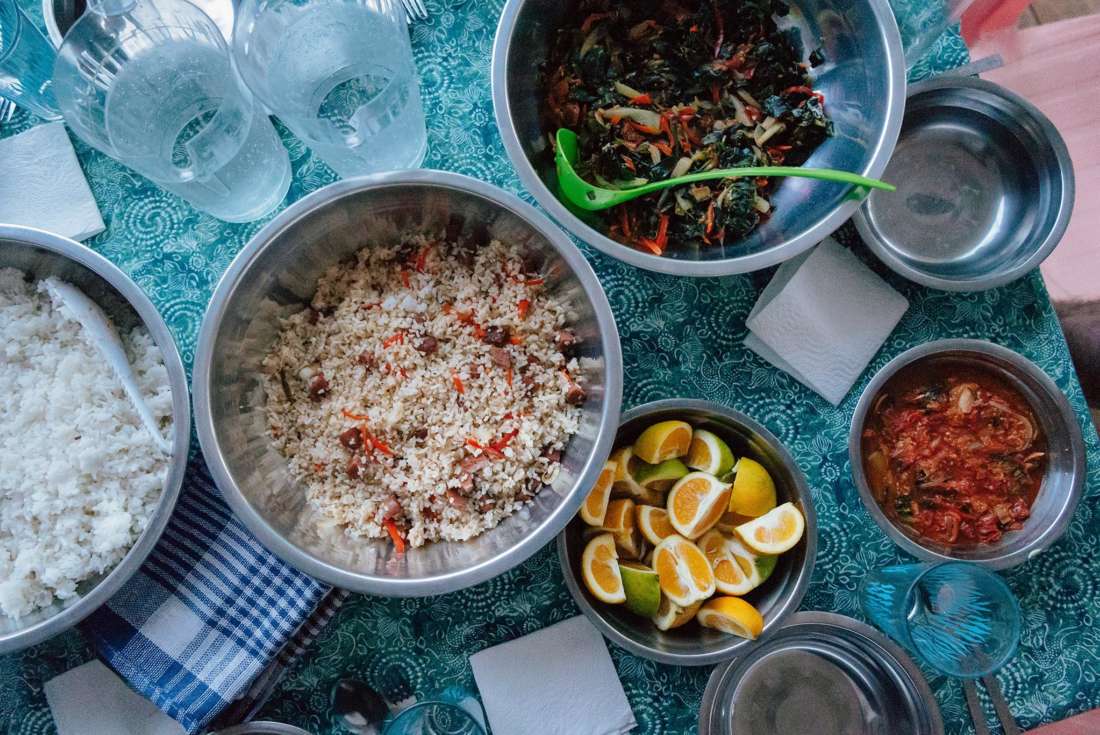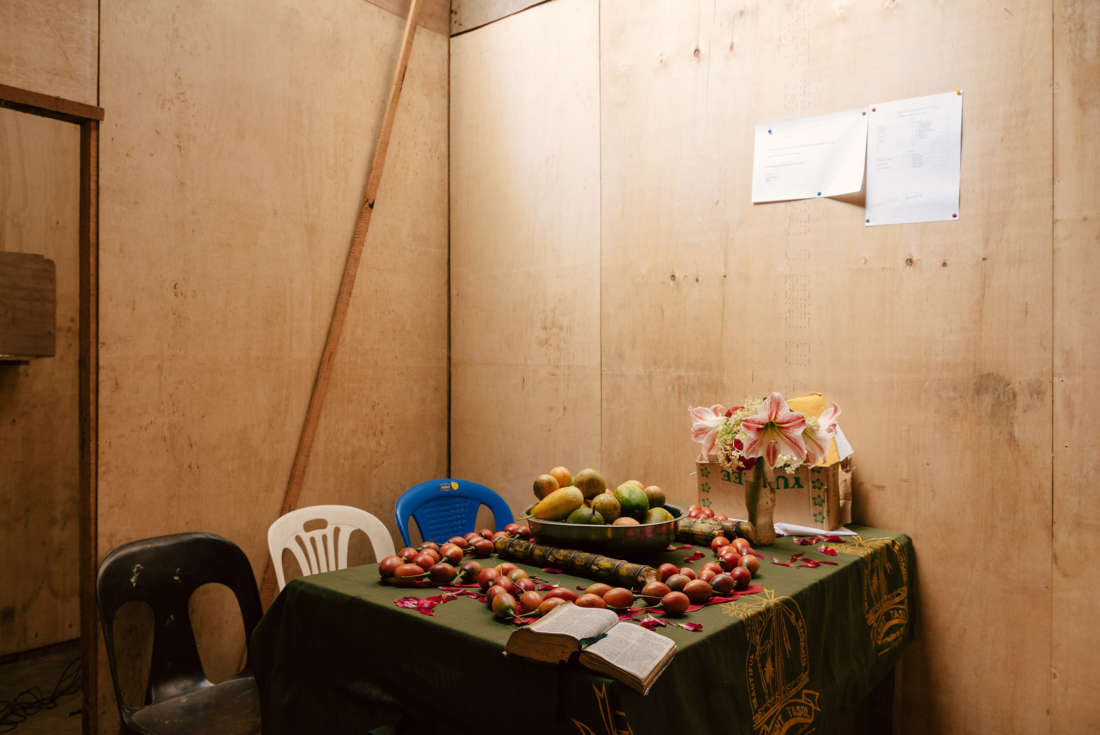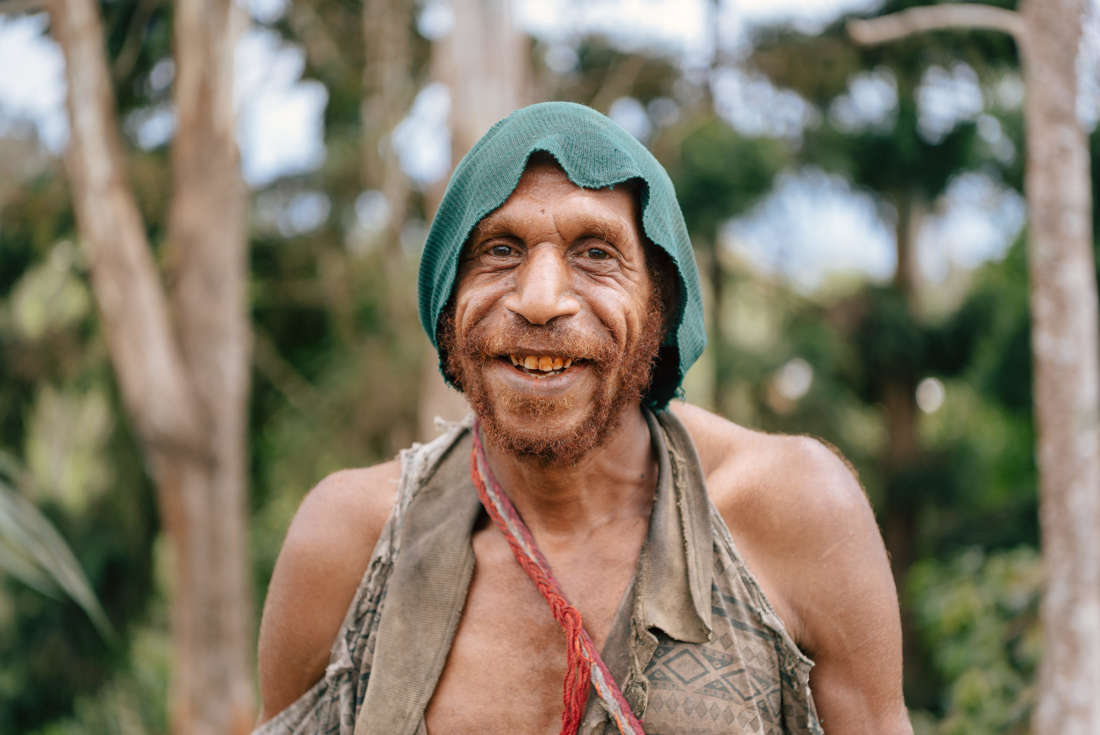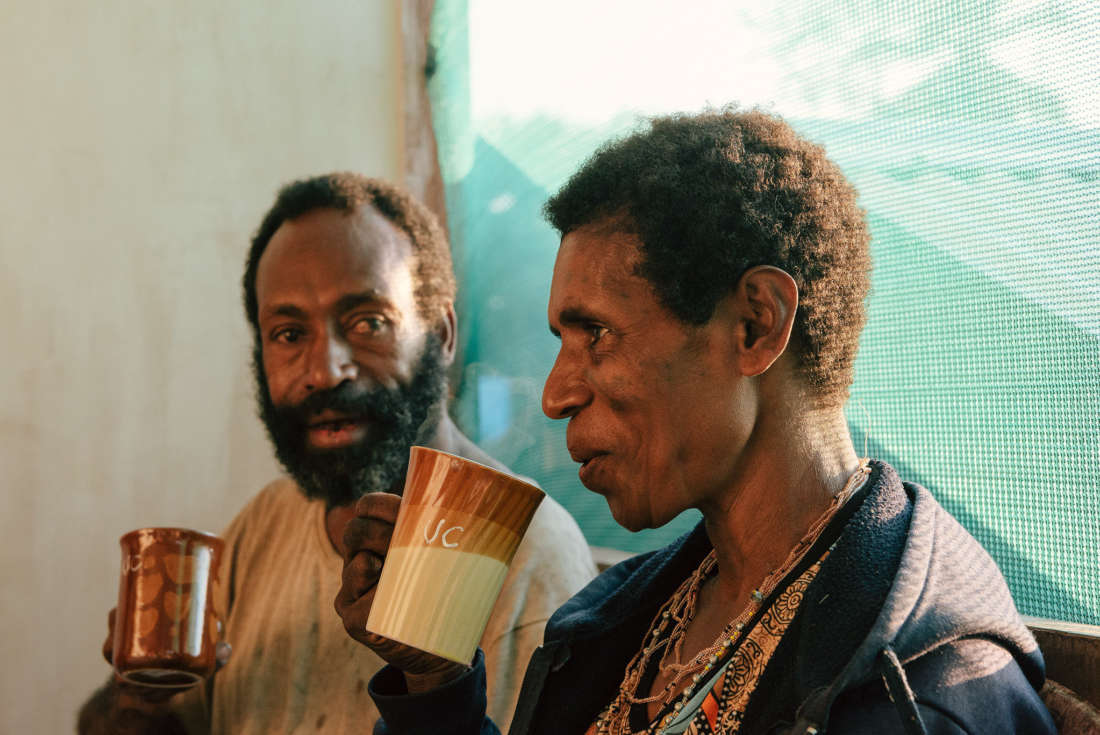 Josh

When Mike first called me about coming along to PNG I knew it was going to be a defining trip for me. Having both a personal and professional interest in stories around people and food, being able to experience origin first hand was an opportunity I felt privileged to have. During that first trip I developed a close bond with many of the farmers and felt a real connection to the land. There is something about PNG that draws you in, I know Mike and I are completely hooked and we will have many more trips there over the years. While there has been a commercial component to our time in PNG, it doesn't feel that way at all. I never feel like I am 'working' while there. As Mike points out, PNG can be a dangerous place, and friends and family are quick to question the good sense in travelling there. Those concerns, while grounded in reality, serve to present a very one sided narrative of PNG. It's the flip side to this narrative, the positive success stories, that I feel privileged to be able to help tell.

It's the people that really make PNG for me. They are are incredibly welcoming, generous and would happily give you the shirt off their back. There is no ego or pretence when you talk with farmers, these are genuine people working hard to support themselves and their families. Nearly 40% of the population (over 3 million people) live a self sustaining rural lifestyle – they are growing all their own food and trading amongst themselves. This has resulted in a set of values where family and community comes first and personal gain and making money are less of a priority. Both Mike and I find it very refreshing to get out of the fast paced lives we lead in Auckland and into the Highlands – it really helps to put life in context and makes you appreciate what is important.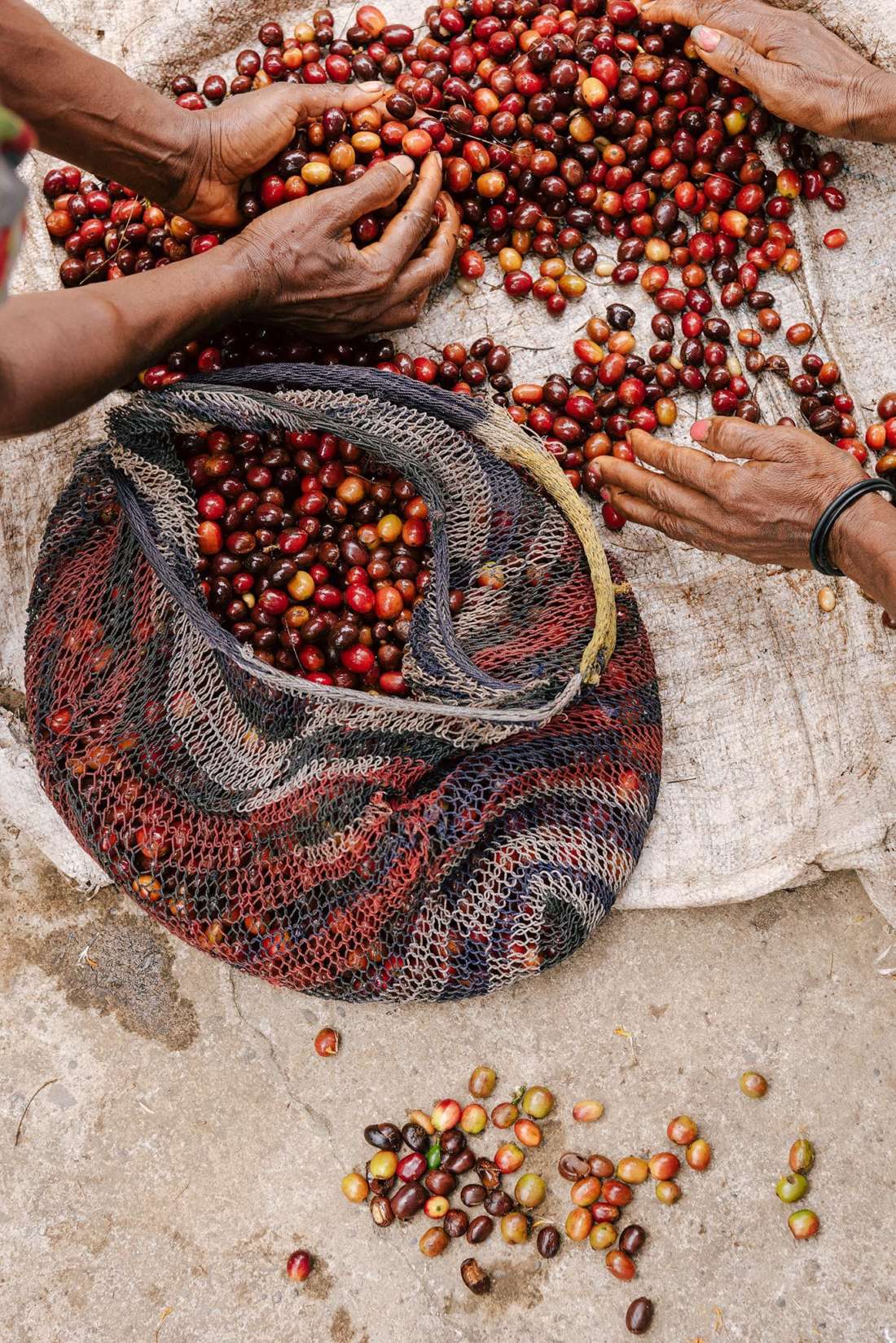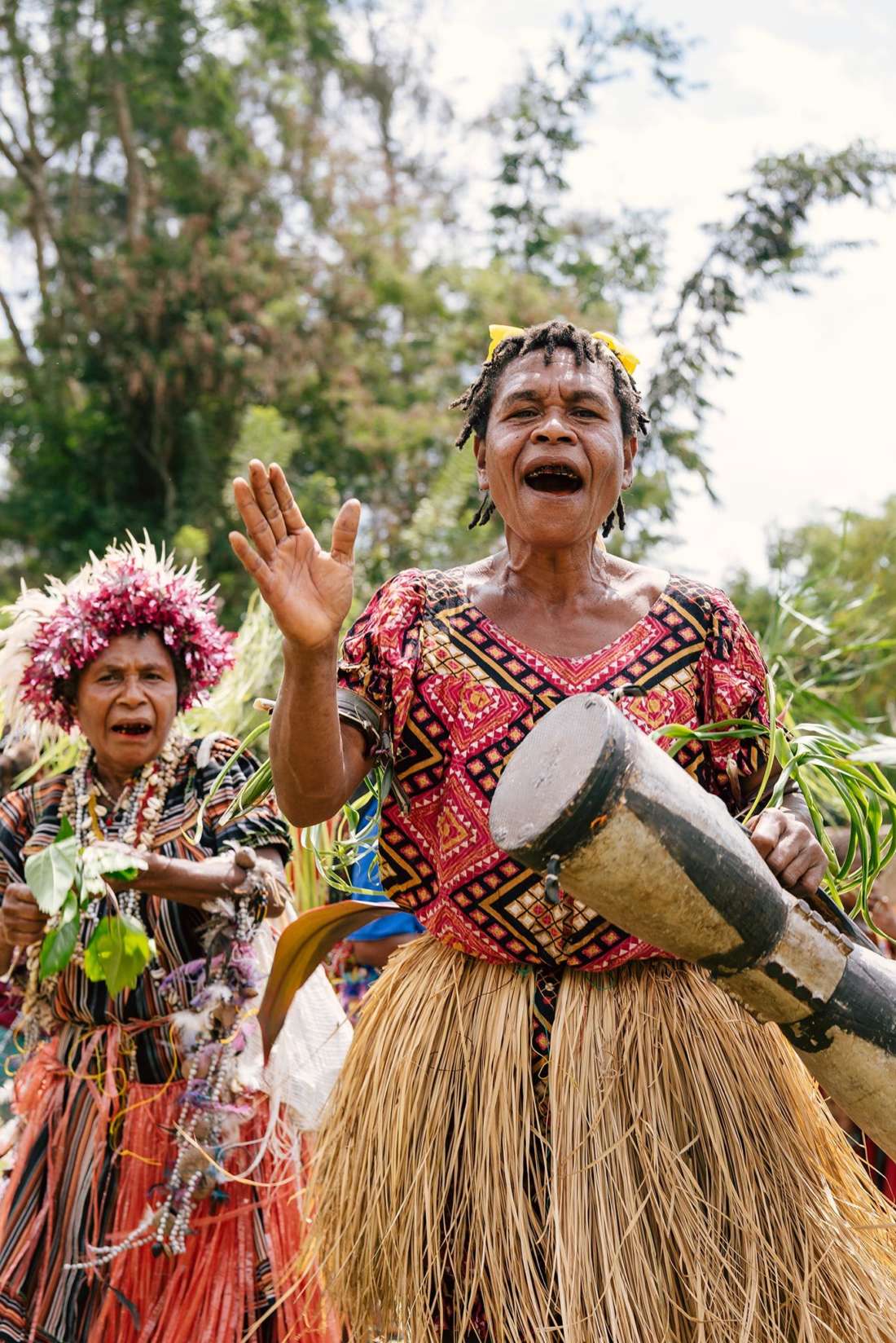 One of the biggest things I have learnt in my time in PNG is just how much work is involved in coffee production before it even leaves the country of origin. There are so many difficulties facing farmers that to even get coffee off the mountainside can be a miracle in itself. One farmer I had a conversation with told me that he and his family have to split a 60kg coffee sack between them and then walk three hours over mountainous jungle terrain just to get the coffee to a road where a ute can pick it up. From there it's often not easy either, the roads in Papua New Guinea are the worst I have ever seen – by far. Lack of maintenance and steep terrain mean that only the most rugged vehicles – usually Toyota Land Cruisers – are able to get anywhere in rural PNG.

Now that I have an understanding of just how hard these farmers have to work to get the coffee ready for export it winds me up when people complain about spending $4.50 on a coffee. Coffee has become such a major part of our culture in New Zealand and abroad but we need to remember that it's really a luxury item that we have come to take for granted, as hard as that might be to stomach at 9am on a Monday morning.